How Much Does It Cost to Get A Drone License?
The current costs include the cost to register your drone, $5.00, and the cost to take the Aeronautical Knowledge Exam, which is $150. In Canada, it's $25
Drones pilots that plan to utilize their drone for business or other commercial purposes are required to obtain a Remote Pilot Certificate. Commercial drones fall under the guidelines of the Federal Aviation Administration or Transport Canada, depending on where you live
All drone pilots operating a drone in a commercial or business capacity must apply for and be granted a Remote Pilot Certification from the Federal Aviation Administration or a Drone Pilot Certificate in Canada from Transport Canada
Several requirements must be met before you are eligible to apply for certification. In this article, in addition to explaining the costs associated with obtaining a drone license, we will help you understand all steps necessary during the process.
While there are multiple steps, the current costs include the cost to register your drone, $5.00, and the cost to take the Aeronautical Knowledge Exam, which is $150.
Money is not the only requirement that is necessary to obtain a Remote Pilot Certificate. Read on, and we'll cover everything you need to know about getting your own drone license.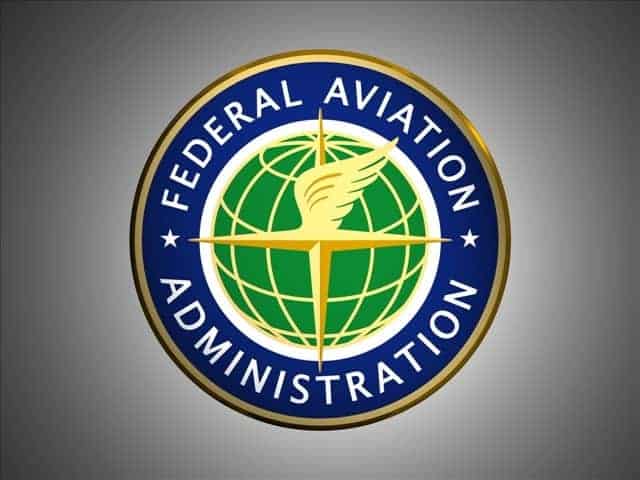 Where Can you get a Remote Pilot Certificate (Drone License)?
The Federal Aviation Association is the agency that processes and issues drone licenses in the United States. 
Several steps need to be completed before you are eligible to submit a certification application.
Don't worry, we'll go through each step and give you some hints that can give you a leg up on meeting the necessary requirements, and cover many of the most common questions.
What is a Remote Pilot Certificate or Drone License?
A remote pilot certificate often referred to as a drone license, is a certification issued by the Federal Aviation Association (FAA) that certifies that all drone pilot requirements have been met.
The bearer of a drone license will need to demonstrate the proper knowledge of operating an unmanned aircraft safely and within the guidelines set forth by the issuing agency.
 All drone pilots must submit to a thorough background check, and register any drone intended for commercial use with the FAA.
 Who is Eligible for a Drone License?
There are some initial requirements that all applicants must meet even to be allowed to apply. 
All applicants must be at least 16 years old at the time of application.
Applicants must be fluent in English – this means that in addition to being able to speak English, applicants must also be able to write, read, and fully understand the language, before applying for a remote pilot certificate.
Applicants must be in good health, both physically and mentally, to safely operate a drone.
As part of the application, some additional requirements must be met as well. These requirements include:
Pass a knowledge exam
Pass a background check through the Transportation Security Administration (TSA)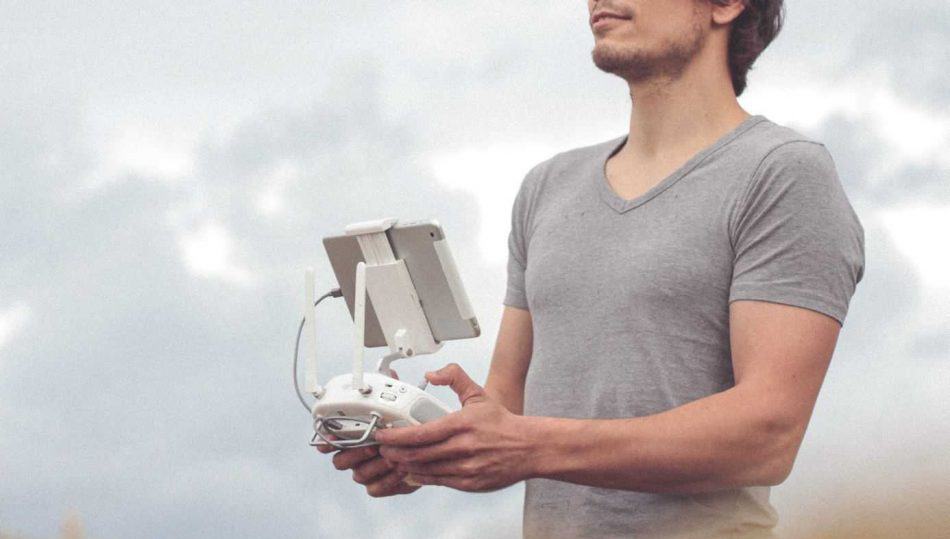 Aeronautical Knowledge Exam
The first step to obtaining a remote pilot certificate is to pass a knowledge exam. This exam, The Aeronautic Knowledge Test, covers several aeronautical issues, here are just a few of the categories that pilots will be tested on: 
All Current Drone Rules and Regulations from the FAA
The National Airspace System
Navigation
Airport Operations
Weather, including Micrometeorology
And Drone Operations
Don't worry if this list may seem overwhelming. Next, we'll cover some essential resources that will help you prepare for your exam.
Preparing for the Exam
You could prepare for the exam on your own. The FAA provides several downloadable resources that will give you some of the information that is covered in the exam.
As of this writing, 50 individual files are all up for grabs to be included as part of the exam. The files range in size and length; one file is nearly 600 pages and does not cover everything on the exam. My head spins, thinking about doing it this way!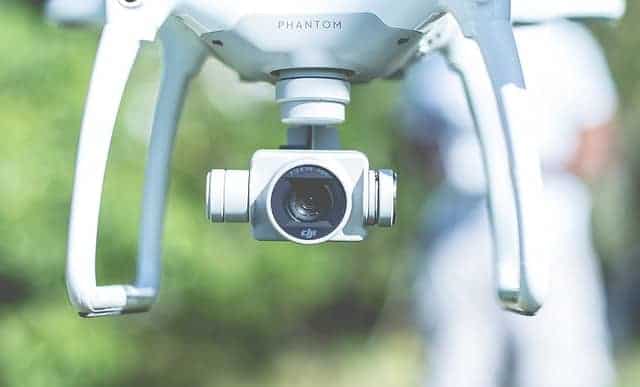 You can take online or in person training courses.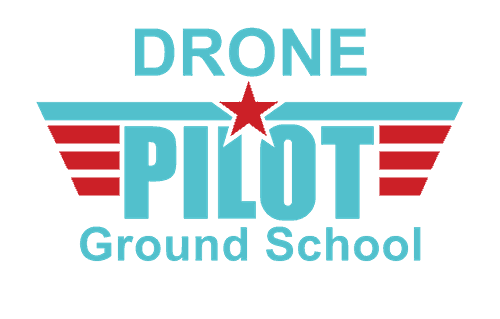 One of the best courses available can be found at Drone Pilot Ground School. This curriculum is an integrated learning platform that includes both text-based learnings, as well as video lectures.
You can work through the program at your own pace and get help when you need it.
The curriculum includes a guarantee that upon completion of the entire program if you do not pass your exam, your exam fee will be reimbursed entirely.
This program has already been successfully utilized by over 17,500 students, ranging for individual pilots to pilot teams from some of the country's largest companies.
They are the only program recommended by the top drone manufacturers operating within the United States.
---

DartDrones.com provides a simple yet very comprehensive training program for Individuals as well as Government, Public Safety, and Enterprise Clients.
Dart Drones training packages feature in-person hands-on training on flight training, instruction on attaining a commercial remote pilot license, scenario-based online training, and mission-specific advanced training on search and rescue, thermal imaging, aerial mapping, inspections, aerial videography, and more.
They have many courses to choose from, including training for your Part 107. Check out their website for all the packages available.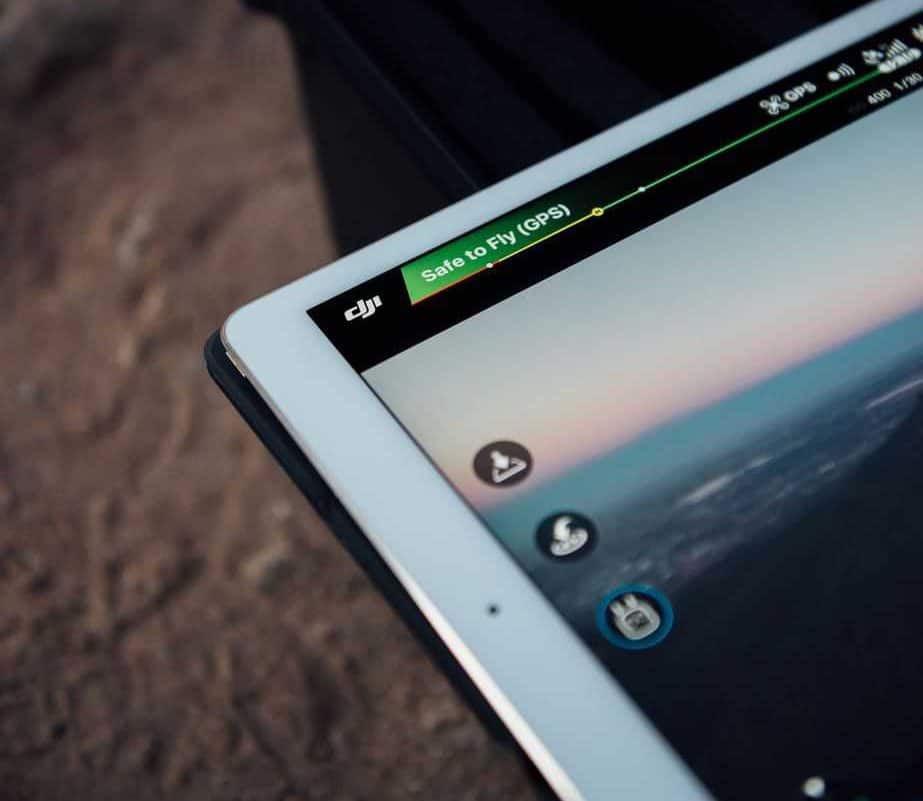 Scheduling Your Exam
Now that you know how to prepare, you will need to schedule your exam. A current list of available exam locations can be obtained from the FAA's Airman Knowledge Testing Center List. There are close to 700 testing locations all over the US.
Consider calling to schedule your exam at least a week before your desired test date. Though there is not always a high demand for individual test locations, many of the sites are very small and can only accommodate a couple of testers at any given time. 
What Should I Expect During the Exam?
The exam currently consists of 60 questions, and you are given 2 hours to finish the exam. The topics covered in the exam can be roughly split into 5 categories, with up to 45% of the exam dedicated to operation questions/ 
While all questions include 3 individual responses, there is no crossover between questions. It is also essential to know some of the exams will likely require referencing materials such as maps and charts.
A score of at least 70%; or a minimum of 42 correctly answered questions is required.https://www.youtube.com/embed/0IpXt7FBFBU?feature=oembed
Renewal Requirements
A remote pilot certificate does not expire if all regulations and guidelines are followed. However, every 24 months, you will be required to pass a recurring aeronautical knowledge exam. This ensures that all pilots stay up to date on the latest rules and regulations.
Common Questions
You may have further questions, to help, we've included some of the most commonly asked questions.
How long does it take to be approved?
Test results are typically available within 72 hours after the exam has been submitted. Once a valid application has been submitted, including test results, TSA background checks can take 2 to 4 weeks to complete.
Upon passage of the background check, pilots will be issued a temporary certificate that is valid for 120 days. You should receive a permanent certificate during this time.
Do I need to pass a medical exam?
Currently, there are no medical or psychological assessment requirements.
Do I need to be a United States Citizen to obtain a drone license?
It is not a requirement that applicants for a remote pilot certificate be a United States citizen. Applicants must be 16 years of age, be fluent in English, and be able to operate an unmanned aircraft safety.
What can cause an application to be rejected?
An application can be rejected for the following reasons:
Failing to submit a passing score for the Aeronautical Knowledge Exam
Drug or Alcohol offenses can cause an application to be rejected, and applicants will not be qualified for up to a year following conviction. A drug or alcohol arrest will cause an active certificate to be revoked.
Refusing to submit to drug or alcohol testing result in the same penalties listed for Drug and Alcohol offenses.
Failure to pass the TSA background check.
Is There a Flight Test?
There are currently no flight testing requirements to apply and be approved for a remote pilot certificate. If you need assistance learning how to fly your drone, UAV Coach offers training videos and online instruction.
DartDrones.com offers both as well. Geared to more commercial pilots, for example, if you want to monetize a YouTube channel, you can take one of several hands-on training classes, available to individuals and groups.
To get started, if you are a new drone pilot, here is the direct link for you.
Can You Get a Drone License Online?
While the application for a drone license can be submitted online, all applicants must pass an aeronautical knowledge exam that must be taken in person at one of nearly testing centers nationwide.
Does everyone who owns a drone need to get a license/certification?
Recreational drone users are not required to obtain remote pilot certification. However, even recreational drone pilots must adhere to all guidelines and restriction set forth by the FAA. Some of these include:
Registering your drone – registration numbers must be clearly marked on your drone, and you must always carry proof of registration while operating your drone.
Recreation drones are limited to flying below 400 feet
Always keep your drone within sight
Avoiding groups of people, including stadiums, events, and outdoor facilities where groups of people may gather
Full compliance with all No-Fly Zones.
Have more questions?
If you have more questions are would like to get started with the best training program available, be sure to check out UAVCoach.com for all your testing prep and drone training needs.
As a new pilot, of all ages, safety is so important. Taking the time to learn new skills and to be able to follow the rules will keep you and those around you safe.
As always, I wish you a safe flight. Stay out of the trees!