A Ring doorbell is an affordable and easy way to keep your home safe. You can use it to monitor your front entrance, know when a visitor is approaching, and identify that visitor before they enter your home. This smart security device has multiple light indicators that help it do its job, and among them are its red lights.
Your Ring doorbell has four red lights because they improve visibility under low lighting when the night vision mode is turned on. These lights also allow the camera to record any activity it senses while you're away. You may also view the video remotely on the Ring app with the right settings.
In this article, I will talk about how you can use the color night vision mode, turn it on and off, and improve images without it. I'll also discuss which Ring cameras have the night vision mode, what the other red light on your Ring camera indicates, and how to resolve any issues with it.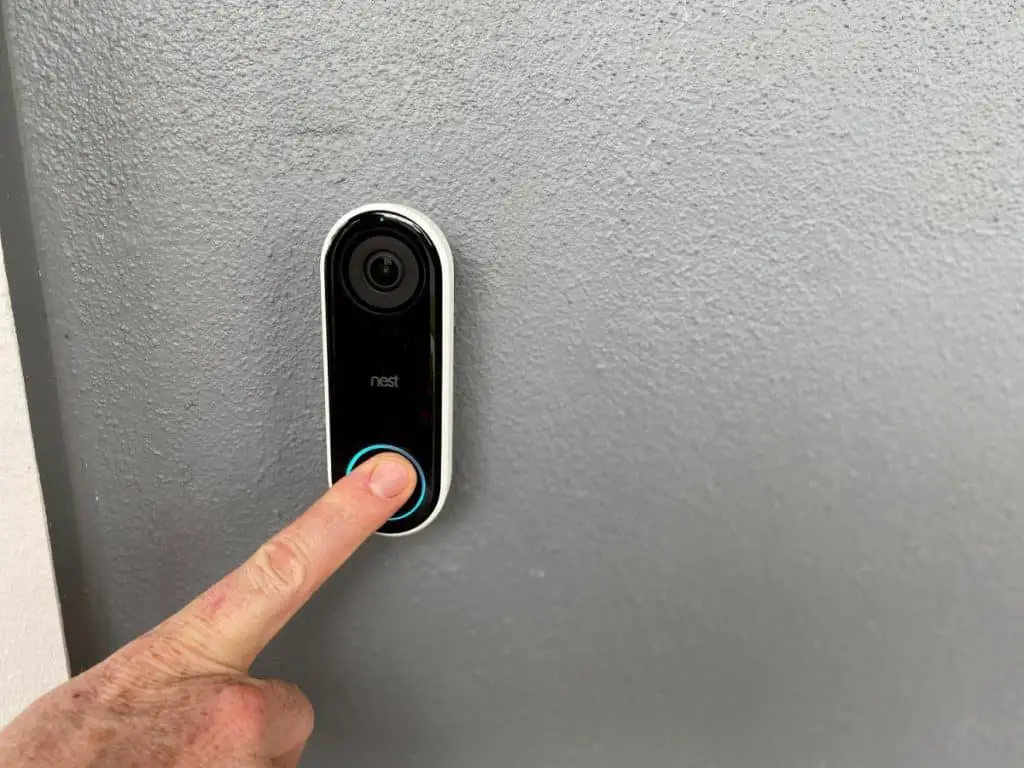 How the Color Night Vision Feature Works
When your Ring camera uses infrared lights to detect activity outside your home, the images it displays are black and white. The downside to this viewing mode is you can't get a clear picture of what's going on. Therefore, to add color and make the images clearer, you need to enable the color night vision mode. Doing this can allow the Ring doorbell to use any light in the surroundings to create colored images.
How To Turn On/Off Your Ring Doorbell Color Night Feature
You cannot manually switch from the night vision mode to daylight mode. However, you can turn off the Ring doorbell color night feature. When it's enabled, the feature works automatically and changes depending on the lighting conditions. You can enable or disable the feature with the following steps:
Open your Ring app.
Tap the three dots in the top left corner of your screen.
Tap Devices.
Choose the camera device you wish to change.
Tap its device settings.
Tap Video Settings.
Tap Color Night Vision.
Tap enable/disable night vision to turn the feature on/off.
How To Improve the Ring Doorbell Image Without Using Color Night Vision
Many Ring doorbells use wires as a source of power. On the other hand, battery-powered Ring security cameras don't have the color night vision specification. If the latter is what you have, here are the steps you can take to boost the quality of your Ring doorbell images without color night vision.
Add more lighting to the area. You can remove the light on your porch and replace it with a brighter light, or add more lights to the space to get clear recordings. You can buy LED light bulbs like the GE 93121492 Candelabra LED Bulbs from Amazon. These are energy efficient and come in soft white colors, ensuring that you save on electricity bills and have lighting that balances brightness and ambience.
Adjust the night vision settings. If you have a glare in your videos from a nearby wall, you can modify the setting to "Wall Nearby" to counter this issue. But if the glare comes from having a well-lit doorstep, set it to "Well-Lit Area" instead. If the low-quality recording lacks a glare, set it to standard to fix the lighting issue.
Change the angle for whitewashed videos. Use your Ring doorbell's mounting kit to adjust the security camera's angle to stop light from overexposing the images being recorded. You can also adjust the placement of the surrounding lights and experiment by recording different images to solve this problem.
Adjust your Wi-Fi router if your videos are black. You should only attempt to change the router's settings if you're comfortable with and knowledgeable about its features. Otherwise, find an expert to help figure out the right solution.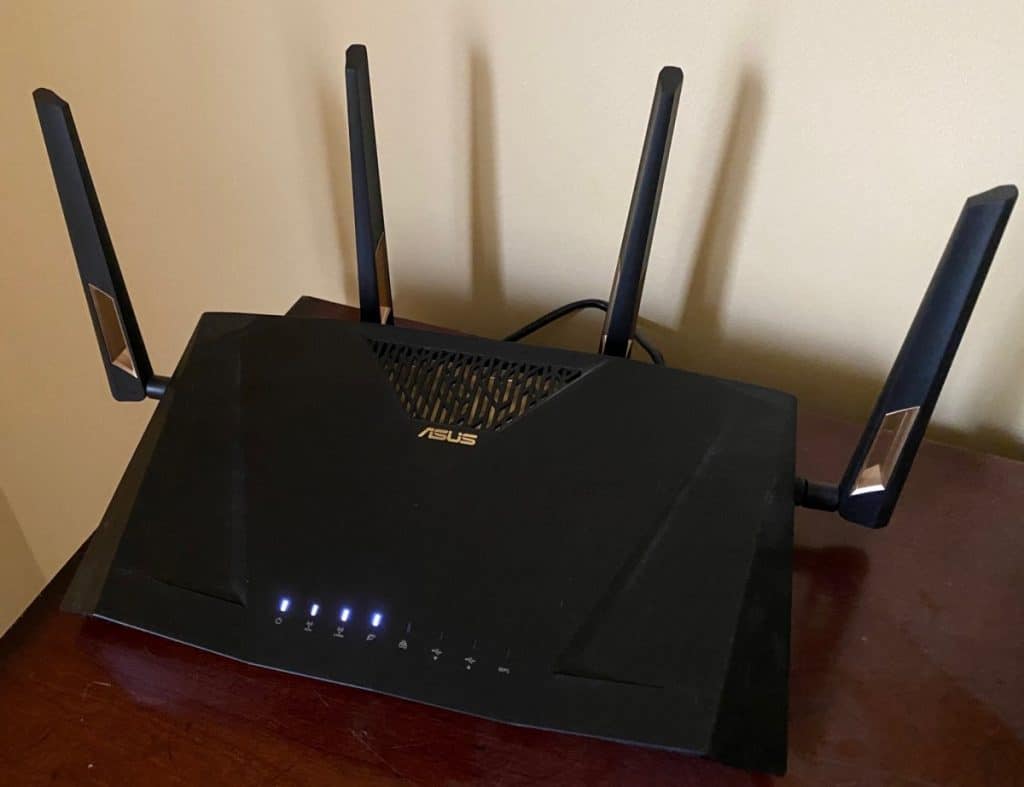 Ring Cameras That Have the Night Vision Feature
Not all Ring devices come with a night vision feature. Luckily, whether you're looking for a wire- or battery-powered model, you're bound to find at least a couple that do (literally). Let me talk about which Ring cameras have the night vision feature below.
If you want a hardwired model, check out the following:
Ring Video Doorbell Pro: This requires you to wire your door to supply power to the device. Also, it has an internal ring feature that alerts you when someone rings the door.
Ring Video Doorbell Pro 2: This one is a relatively expensive camera that provides better head-to-toe recording angles and a 3D motion detector.
If you prefer something with rechargeable batteries, consider either of these two:
Ring Video Doorbell 3: Not only is this cheaper than the Pros, but it's also easier to install.
Ring Video Doorbell 4: This has a pre-roll feature that gives you a better view of potential visitors.
Why Does Your Ring Doorbell Flash Red?
Your Ring doorbell may flash red because of a setup failure or incorrect password. To remedy a setup failure, you need to repeat the setup process. To remedy an incorrect password, double-check before you log in again.
If you're using a battery-powered Ring doorbell, a flashing red light is also an indicator that you need to recharge your battery. This item is usually located near the bottom of the device. To charge a Ring doorbell battery, you need to open the device with a screwdriver (taking care to check a manual first) and plug it into a micro-USB charger.
Conclusion
The Ring doorbell's night vision is a great feature that helps you monitor your surroundings even under low light. You can get the best of it by enabling the color mode if your security camera has this feature.
Even if it doesn't, you can adjust the camera settings on your Ring device, get better lighting for your entrance, or change the place where you installed the Ring Doorbell to get high-quality pictures or videos.
If your doorbell flashes red, it may be a sign you set it up incorrectly or entered the wrong password. Alternatively, the battery may be drained.