As technology advances and new smartwatches are introduced every year, more and more people are deciding to get one. However, buying a smartwatch isn't possible for everyone, as it can get costly. So, why are smartwatches so expensive?
Here are 5 reasons why smartwatches are so expensive:
Smartwatches include call and text functions.
Smartwatches include accurate fitness tracking.
Smartwatches have access to multiple apps.
Smartwatches have GPS tracking.
Smartwatches typically include a personal assistant.
The rest of this article will go further in-depth about the various reasons why smartwatches are so expensive, some of the most popular smartwatches and their differences, and why it might be a good idea for you to own one.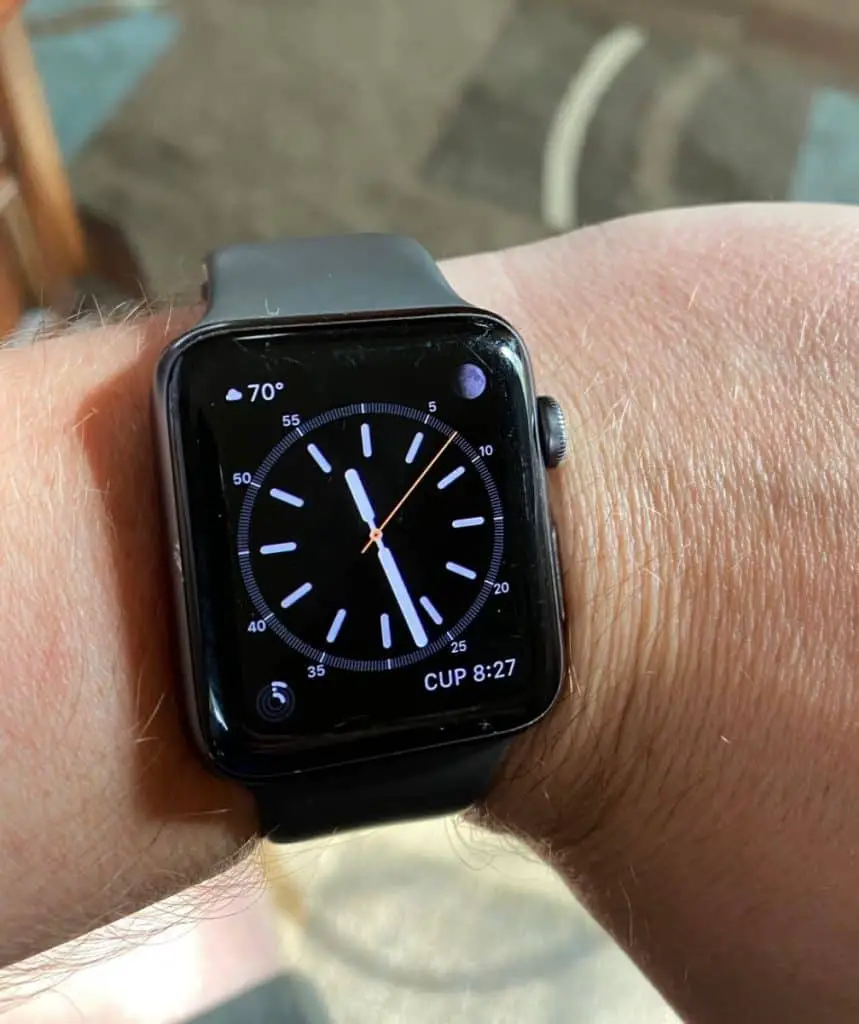 1. Smartwatches Include Call and Text Functions
Unlike regular watches, smartwatches include the incredibly convenient ability to make phone calls or send messages. This technology alone makes smartwatches more expensive because of the cost of this technology.
The ability to make phone calls and see messages without pulling out your phone is probably one of the biggest draws of the product. It means that your smartwatches can, essentially, act as another phone, and the additional technology that goes into making this functionality possible increases the price of the watch.
2. Smartwatches Include Accurate Fitness Tracking
One of the many draws of having a smartwatch is the benefit of having access to a relatively accurate fitness tracker at all times. Many fitness-loving people invest in a smartwatch simply because of the ease with which they can track their steps, heart rate, various exercises, and many more.
Most smartwatches include at least the ability to track the number of steps a person has walked, while others include more advanced features, including route tracking, speed display, and even the number of hours slept.
The features available differ depending on the smartwatch, and, typically, the more expensive the watch, the more elements there are. That said, it should be noted that these abilities are only available when you're wearing the watch – so your watch will not be able to track your steps if you forget it at home when you go for a hike.
3. Smartwatches Have Access to Multiple Apps
Not only do smartwatches offer the ability to call, message, and track your fitness, but they also give you access to multiple apps.
Typically, smartwatches are linked to your phone via Bluetooth. Therefore, your phone's apps will be available on your smartwatch as long as that particular watch supports the app. Some apps that can be found on smartwatches include music and note apps, calendars, and email.
4. Smartwatches Have GPS Tracking
GPS tracking is highly convenient, and having it right at your wrist makes it all the more convenient. While it also goes along with fitness tracking, as tracking routes have to do with GPS, it can also come in handy when you need directions. Instead of having to look at your phone continually, your watch will have directions available for you to glance at as you walk or drive.
That said, the complexity of GPS tracking differs depending on the watch. Some smartwatches might be more centered toward sports, and the GPS tracking is tailored to that. However, other smartwatches can serve as full GPS smartwatches, complete with maps and coordinates.
5. Smartwatches Typically Include a Personal Assistant
Just like most phones have some sort of personal (virtual) assistant, whether it's Siri, Google, or Alexa, the smartwatches from the same manufacturers will also have the ability to access that personal assistant. While wifi connection is essential for this feature, the technology makes it easier to access the web, create notes, and even send messages, as virtual assistants can help with all of these tasks.
While smartwatches have a lot of technology involved, it works to give the consumer a more manageable and convenient everyday life. So, you're not only paying for the technology, but you're also buying the convenience that comes with owning a smartwatch.
The Most Popular Smartwatches
If learning all of the features has convinced you to get a smartwatch (despite the cost), the next step is to decide which smartwatch is best for you. Picking a smartwatch will depend on several factors, including your budget and lifestyle.
Below I'll go over some of the most popular smartwatches:
Apple Watch
Apple watches are the most popular choice for Apple users. They make it highly convenient to view everything on your phone from your wrist. There are many Apple Watches, and each one offers different features and sizes to fit your needs.
These features include an activity tracker (including water-resistant properties), heart rate monitor, sleep tracker, access to thousands of apps, and many more. There's also the option of adding 4G LTE to the watch, so you don't have to carry your phone around with you.
However, this watch can be pricey, so you should be prepared to shell out at least a couple hundred dollars.
You can find the Apple Watch SE and Apple Watch Series 7 GPS + Cellular on Amazon.com.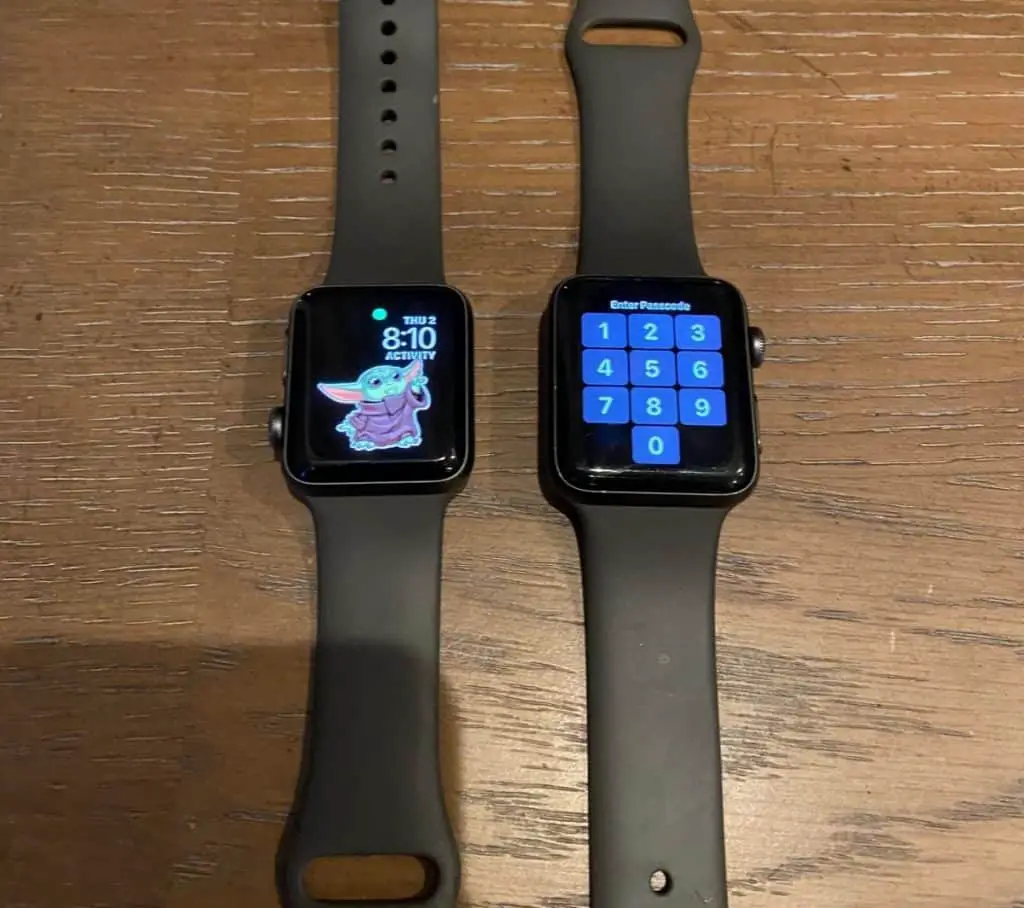 Garmin Watch
Garmin watches are a popular choice because of the wide variety of watches available. Each watch has different features depending on a person's lifestyle. For example, the Forerunner watch is catered to those who do a lot of running, while the Venu watch is for those who want a stylish watch and keep track of everyday health and wellness.
You can buy the Garmin Forerunner 245 and the Garmin Venu on Amazon.com.
While there's a wide variety of watches to choose from, Garmin watches can be costly. Depending on the style, prices can range from a couple hundred dollars on the lower end to over $1000 on the higher end.
Fitbit Watch
Fitbit smartwatches are centered toward tracking fitness, both activity level as well as nutrition and sleep. Fitbit offers both trackers and smartwatches with various features, including the ability to receive text messages, track heart rate, GPS tracking, and calories burned. Fitbits are known for their impressive battery life as well.
Depending on the style you choose, Fitbits can be among the most affordable options. You can find the Fitbit Luxe Tracker and the Fitbit Versa 2 Smart Watch on Amazon.com.
Samsung Galaxy Watch
The Samsung Galaxy Watch is one of the most popular options for those with a Samsung phone. The Galaxy Watch4, in particular, is a common choice. This watch offers features such as body analysis, heart monitoring, and fitness and sleep tracking.
Like the Apple Watch, this watch also can be connected with LTE connectivity, so it can be a complete replacement for a cell phone. However, these features mean that this watch starts as more expensive than the others on this list.
You can find the Samsung Electronics Galaxy Watch 4 on Amazon.com.