One of the most important decisions you make when installing a pool is choosing which automation system to use. A pool automation system helps save time, money, and energy by taking the hassle out of manually maintaining your pool's chemistry levels. Therefore, before you go shopping, it's a good idea to have some insights into how the different systems work, the options available, and the benefits of having an automated system.
Here are the steps you should take to automate your swimming pool:
Select the right system for your needs.
Place the automation system controller.
Select connections for your pool equipment.
Place the pool equipment controllers.
Install sensors around your pool.
Install switches and timers around your pool.
Connect the system to the internet.
Read on to learn more about automated pools and how you can save time managing your pool.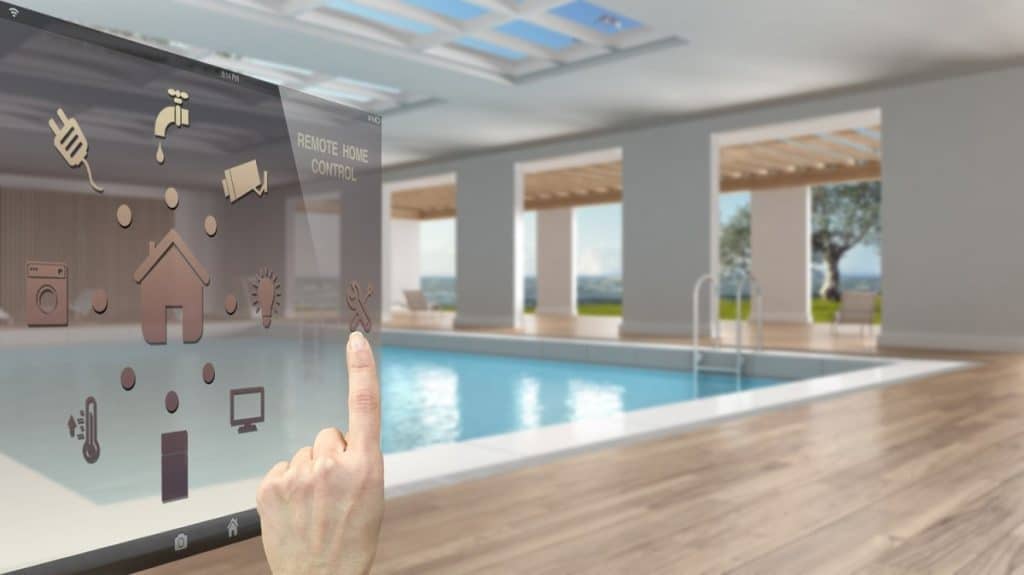 1. Select the Right System for Your Needs
There are many pool automation systems on the market, ranging from basic timers to complete smart home integrations—meaning those who want complete voice control over their swimming oasis can find some great choices as well.
It's important to know which features you need before making your decision so that you do not end up spending extra on something you don't require.
Here are some key factors to consider when choosing an automated pool system:
Style of Pool
You need to decide what type of pool you have—a simple rectangle, a basic kidney shape, or something more complex.
Make sure that your automation system can handle all parts of your swimming pool equally well rather than trying to get it to control multiple different shapes.
Pool Size
Another critical factor is how large your pool is—if you have an Olympic-sized swimming pool, it would be wrong to purchase a smart system that can only handle pools up to 50 feet (15.24 meters) long.
Likewise, if you have a small, inflatable kiddie pool in the backyard, then you don't want to go for an expensive automated system that can manage multiple pools at once.
Filtration System
Some systems are only designed to handle above-ground pools, and others work best with in-ground swimming pools.
Make sure you know what your pool is like before making a purchase or choosing a smart service—this will ensure the system you get can handle your pool set up properly.
Note: Depending on the size of your swimming pool and its layout, some automation systems are more suitable than others. For example, suppose you're looking for a wireless control panel with remote access over Wi-Fi or a 4G/LTE connection. In that case, an automation system with multiple sensors may be the best option for larger pools.
What Type of Automated Pool System You Need
There are many types of automated pool systems, but all of them work in similar ways. In general, automated pool systems can be classified as follows:
Simple Timer
This is the most basic pool automation system, and it simply turns on a specific amount of time each day with a timer.
The water is then drained down to a certain level before shutting off. This process removes the need for you to turn off your pool equipment at night manually or when going away on vacation.
Simple Cycle
This pool automation system monitors the various chemicals in the water and keeps them within a pre-set range based on the input.
A simple cycle system will also monitor the overall status of your swimming pool and keep track of which filters have been turned on and off from week to week or month to month. This makes work easier for you if you have multiple pools that require upkeep between each other.
Automation With Smart Features
These are the most popular pool automation systems currently on the market because they combine both automated, timed functions with intelligent features.
The intelligent features allow you to monitor all data from your pool in real-time or in hindsight so that you can see which areas need more attention and which parts are under-performing.
Smart Cycle With Advanced Monitoring
This is an automated system specifically designed for pools that require complex control profiles to function properly.
It has advanced monitoring capabilities that allow it to track multiple "zones" within your pool—meaning that if you have a different set of chemicals across separate sections of your swimming oasis, this type of system can keep up with them all.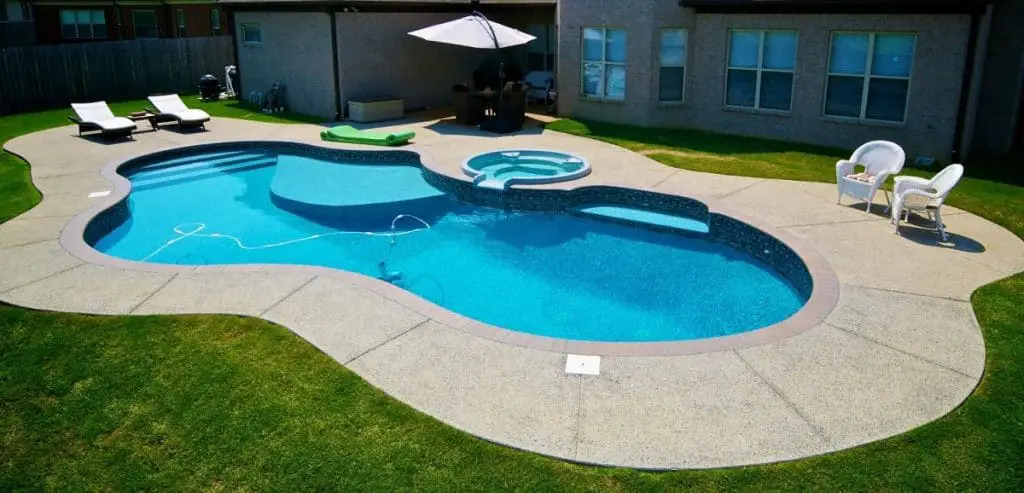 Automation With Voice Control
This is the most advanced type of pool automation system. The voice controls allow you to give commands like "raise the temperature by five degrees," or "start the water filtration process."
This type of system typically needs to be connected directly to your home automation setup, which means that it can also control other devices around your house, including lights, security systems, and more.
2. Place the Automation System Controller
Once you've selected the right system for your pool, the next step in automating your pool is placing the automation controller in a location that is easily accessible by people who are authorized to operate it.
Make sure it's within reach of where most of your pool equipment is located.
3. Select Connections for Your Pool Equipment
Next, you should identify which components on your existing equipment can be connected to the control panel when operating them via electricity, hydraulics, or both.
You'll want to choose components that use electrical pumps and motors.
4. Place the Pool Equipment Controllers
Next, place controllers on equipment that are connected to your automation controller. This will be anything that requires hydraulics.
For example, this could include your pool's main drain plug or slide-out steps, which you can now operate with a simple push of a button at the poolside control panel.
5. Install Sensors Around Your Pool
Sensors are installed by placing them around the waterline of your pool, where the automation system can detect changes in chemical levels and water conditions.
These sensors can detect pH levels as well as flow rates for drains or pumps. Sensor location is determined by what you want to monitor using the automation system's touch screen controller.
6. Install Switches and Timers Around Your Pool
Next, install timers and switches around your pool as well as valves to control flow rates for water movement and water levels. Also, install the necessary wiring and components to make these devices operational.
If you need a quality switch, I recommend this DEWENWILS Outdoor Smart Wi-Fi Outlet Box from Amazon.com. It's smartphone-compatible and comes with Amazon Alexa and Google Assistant, making it the best option if you need to experience the convenience of a voice-controlled pool automation system.
7. Connect the System to the Internet
The last step is connecting the system to your home or business internet router if you choose an automation system that allows this option. Only a few models of automated pool systems offer this feature at this time, but it's becoming more common.
These days, many pools require some type of automation due to high energy and chemical costs, making automatic pool systems trendy among homeowners with swimming pools.
Homeowners can integrate most modern automated pool equipment into any home automation system or intelligent home system, so it's also becoming common to have pool controls integrated with landscaping, lighting, solar power systems, and more.
This can help you save even more time because you won't have to keep switching between multiple controllers for different systems.
What Is an Automated Pool?
An automated pool is one that uses technology to do many of the tasks that are required to maintain water quality instead of being manually monitored by a human operator. This could include chemical balancing treatments or monitoring flow rate levels in your swimming pool's filtration system.
There are several types of variable speed automation technologies available today, including wireless sensors used for adjusting water balance chemicals without testing them, automated cleaning robots, automatic drain valves, and control panels with touch screens for monitoring.
In a nutshell, here are some of the things a pool automation system can do:
Manage chemical levels.
Maintain water temperature and air conditioning.
Adjust heating to save on energy costs.
Here's a video that describes the ins and outs of pool automation:
Where Do You Install the Pool Automation System?
You can install a pool automation system just about anywhere. Pool equipment, such as the control panel and main pump, are generally located in an equipment housing room or basement to keep it out of sight.
Below is a list of where other parts of the system are installed around the swimming pool, so you know what to look for if you decide to automate your pool:
Heating units: Generally located near water pumps and filter systems
Chemical feeders: These devices should ideally be installed indoors or away from pools.
Remote controls: The control panel and remote should ideally be installed indoors and away from pools, such as under a deck or inside a storage shed.
Chemical level gauges: Can either be placed on the side of the house or mounted to an exterior wall
Swimming pool sensors: These devices should be submerged in water for optimal results. They can be installed anywhere around your swimming pool's perimeter.
Benefits of Having an Automated Pool
The best thing about an in-home swimming pool is that you can enjoy it all year long, and especially when the weather heats up. But that's not the only benefit. Here are six more reasons why automation systems are a fantastic addition to your pool:
Makes It Easy To Clean Your Pool
One of the most significant benefits of having a pool automation system installed in your home is that you don't have to manually clean out the water for several days at a time, or even worse, daily.
You can set your pool automation system to clean out the water weekly or whenever you see that it's needed. It's healthier for people to use filtered water, too.
Keeps Chemical Levels Optimum
A pool automation system can keep track of the chemical levels in your swimming pool, so that you don't have to worry about over or under-using chlorine, saltwater, or any other chemicals.
Having your pool automation system monitor the chemical levels also means less stress on the environment too.
Saves Energy
Your pool automation system can monitor the temperature levels in your swimming pool, thus allowing you to save energy by using solar-powered water heaters or other heating elements.
Pool automation systems can also be programmed for automated cleaning cycles that work with the various seasons of the year.
You Can Control Your Pool From Anywhere
With a pool automation system, you're able to take control of your pool no matter where you are located.
That means that if there is a problem with the water temperature, chemicals, or if the filter needs cleaning and you're away on vacation, you will be able to access and take care of these problems remotely.
Efficient Water Usage
Knowing how much water is being used in your pool, and when it's being used means that you can use a pool automation system to ensure that the water is only running when you need it.
It also helps with the overall efficiency of your home by ensuring that all utilities are used efficiently.

You Get Quality Time To Enjoy Your Pool
Your pool automation system helps you manage the quality of your time spent in your pool, and that means more relaxation and increased enjoyment.
You'll no longer have to waste a day worrying about the status of your pool, but instead can focus on other areas of life, knowing that all is well with your swimming oasis.
Helps You Keep Track of Things
A lot can happen with an in-home swimming pool between weekly cleanings and the daily use of the pool.
With a pool automation system, you can keep track of all details, including temperature readings, chemical levels, and even historical data, to monitor the health and status of your pool.
Having all this information in one place makes it easier than ever to see what needs to be changed and where you can make improvements.
Final Thoughts
An automated pool system is a great way to ensure your swimming pool always gets the attention it needs while you're away. This gives you peace of mind knowing that there won't be any problems or damages caused by neglect.
If you plan on going away for a long time and your pool requires maintenance, then this is an excellent option as well. The service can be scheduled ahead of time so that your pool will always look its best no matter how long you're gone—and won't drain your bank account to keep it pristine.