Smart home devices are all the rage nowadays, and for a good reason, too. They make your life much easier and more convenient by automating everything. If you're on a budget and want to make a smart home, there are several cheap ways to do it.
Here's how to make your home smart on a budget:
Ensure your smart home devices are compatible.
Get an automation hub.
Use smart plugs to power non-smart devices.
Get smart switches for light fixtures.
Use smart cameras to monitor your home.
Replace old light bulbs with smart ones.
Get a smart doorbell with a built-in camera.
Use smart security cameras to protect your home.
Install a smart thermostat.
In this article, I'll explain how to make your home smarter without shelling out a fortune. There are many incredible gadgets to choose from, so let's take a closer look.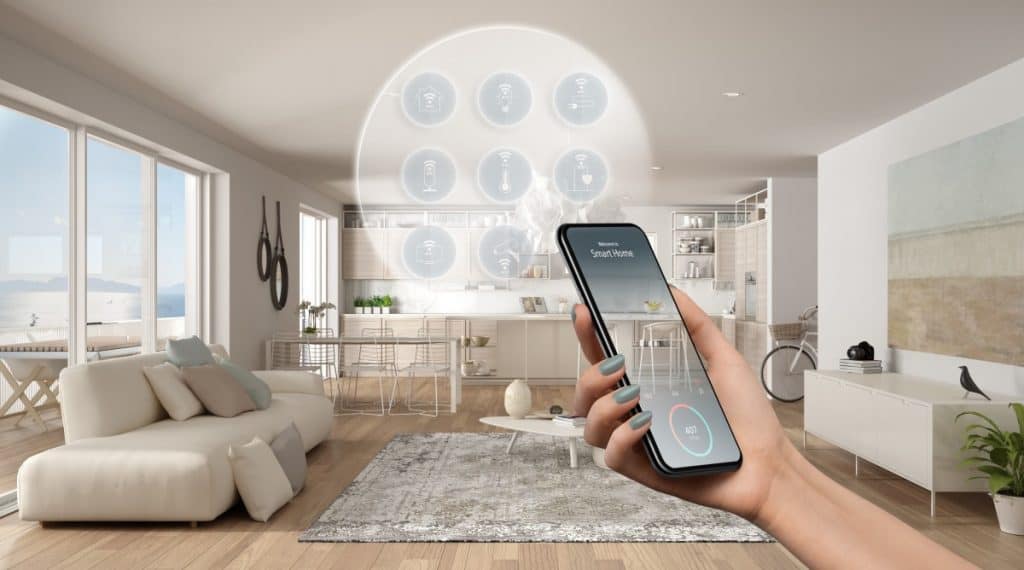 1. Ensure Your Smart Home Devices Are Compatible
Before buying anything, you first have to make sure that all of your devices are compatible.
Several smart home protocols on today's market confuse non-tech-savvy people trying to build a smart home.
Even Linus from Linus Tech Tips was so confused by the different protocols that he got an employee to study it. You can see it in this YouTube video:


Here is a short overview of some common protocols:
WiFi. Most smart home devices have built-in WiFi, along with one or two other standards. The only major downside is that it can make your internet much slower.
Zigbee. This wireless technology is similar to WiFi because it also uses a 2.4 GHz frequency. However, it has a better range and security and doesn't require the internet to operate.
Z-Wave. This wireless communication protocol uses a 908.42 MHz frequency, meaning it has a better range but lower bandwidth than WiFi and Zigbee. Its devices can send data to each other, making the range theoretically unlimited.
BLE. Bluetooth low energy, or BLE for short, is another popular protocol. It's similar to Z-Wave and Zigbee but not nearly as popular.
My favorite is the WiFi because it's usually the easiest to set up, and most devices work with it.
However, you should go with Z-Wave or Zigbee if you don't have enough bandwidth, experience frequent internet outages, or use more than a few devices.
I'd add that you want to look for voice assistant compatibility with most devices. Alexa and Google Home are the main players here, but Siri is catching up fast.
2. Get an Automation Hub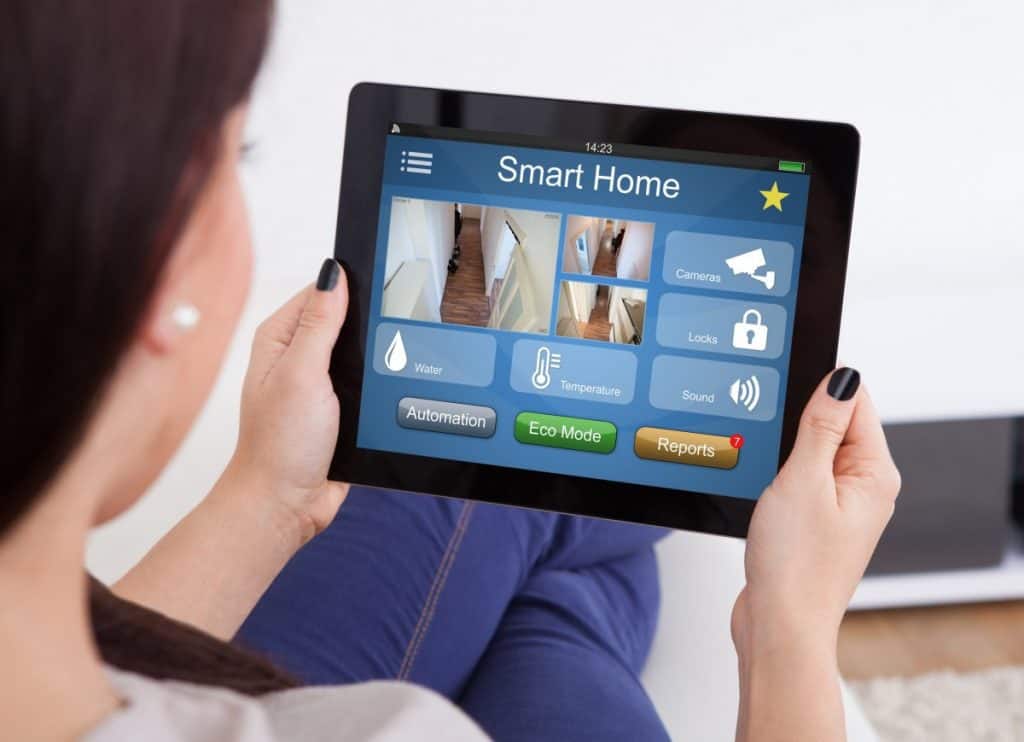 A hub is the central part of your smart home ecosystem.
You can use a hub to add a voice assistant that your devices wouldn't be able to use otherwise. Also, you can connect devices with different protocols to a single hub. A hub can make 2 otherwise incompatible devices work together.
The cheapest smart hub is the Sengled E39-G8C from Amazon.com. Sengled has built an entire ecosystem, so you'll have other Sengled devices to choose from. It's compatible with all popular voice assistants and makes home automation straightforward.
Another cheap hub is the Echo Dot (3rd Gen) from Amazon.com. It works with Alexa and can control all your smart devices via WiFi. Since it's so cheap and compact, you can get multiple and use them in different rooms.
However, the Echo Dot (4th Gen) from Amazon.com is a major upgrade. If possible, I strongly encourage you to step up to the 4th Gen because it's compatible with Zigbee, which the 3rd Gen lacks.
An automation hub is the single most important device in your smart home. You can execute complex tasks through it. For example, you can say "movie time," and your LED bulbs will turn red and dim to 20%, your smart plug will switch the TV on, and other devices get muted.
3. Use Smart Plugs To Power Non-Smart Devices
Have you always wanted to make your bedroom lamp, toaster, microwave, tumble dryer, washing machine, and other devices smart? You can now do that by using a smart plug to power your devices.
Smart plugs are one of the cheapest smart home devices on the market. You plug them directly into the socket and then connect your "dumb" device to them.
A smart plug turns your 20-year-old microwave into a smart home device.
One of my favorite usage scenarios for smart plugs is to control my smartphone charger. If you leave your charger plugged in all the time, it draws a bit of electricity.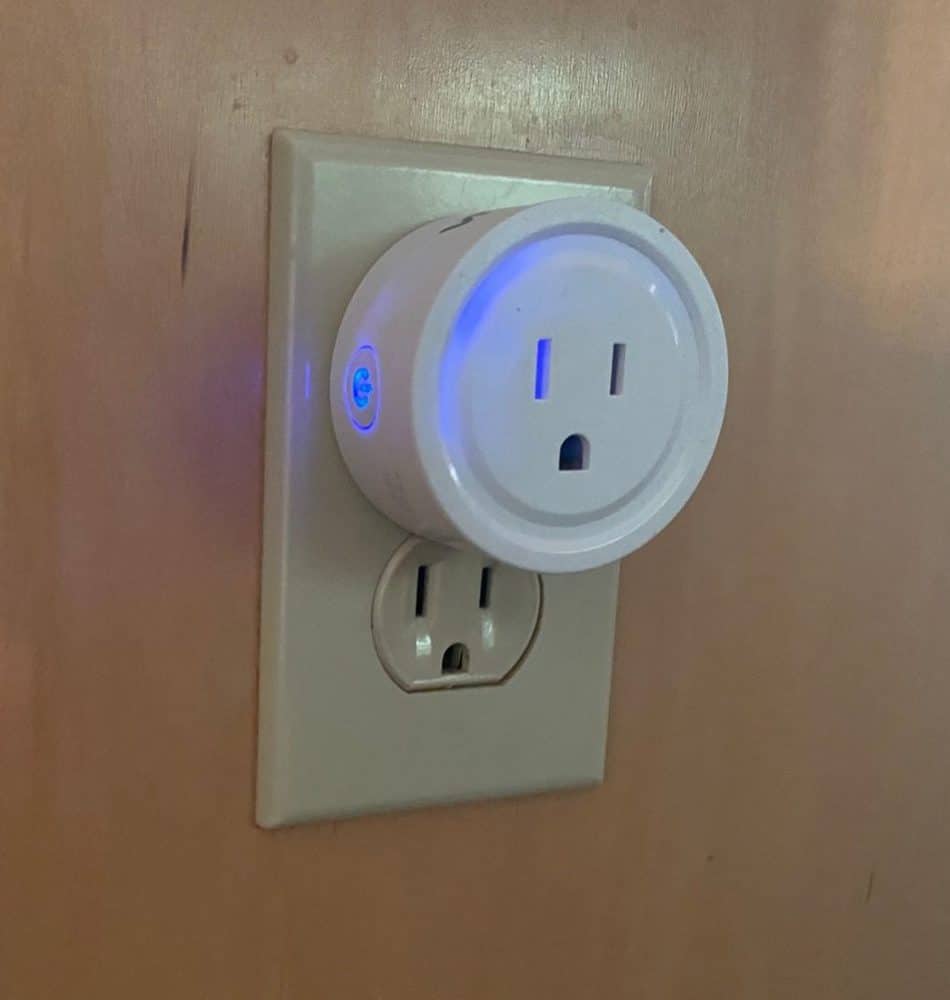 My concern isn't that it'll cost $0.01 a month; I'm more concerned about the constant unnecessary stress that makes the charger die sooner.
The Kasa Smart Plug from Amazon.com is the most popular smart plug on the market. It has an easily accessible on/off switch and works with any popular voice assistant. You can also use the Kasa app to create an automatic schedule.
4. Get Smart Switches for Light Fixtures
If you have a light fixture that you don't want to replace, I get you. Maybe it was extremely pricey, or it's breathtaking, or a gift from a deceased family member.
Whatever it is, you don't need to add smart LED bulbs and ruin the esthetics. You can continue using incandescent light bulbs and add some automation through a smart switch.
Smart switches work just like regular switches. You have to install them into the wall and connect the wires. If you don't know anything about electricity, ask your local handyperson to do it for you.
Once your smart switch is in place, you can use it as a traditional light switch or automate it. You can combine it with a smart sensor to turn it on when you walk in, create a schedule, or use your voice.
The Kasa Smart Light Switch from Amazon.com is an affordable and sleek-looking smart switch. It works with voice control and has scheduling functionality as well. The switch works over WiFi through the Kasa app that lets you use the switch however you want.
Just note that they're a permanent upgrade. I wouldn't recommend installing smart switches if you're moving out in a year or two. Smart light bulbs are better in that case.
Moreover, smart switches aren't limited to light fixtures. You can replace any switch in your house with a smart switch for some added functionality.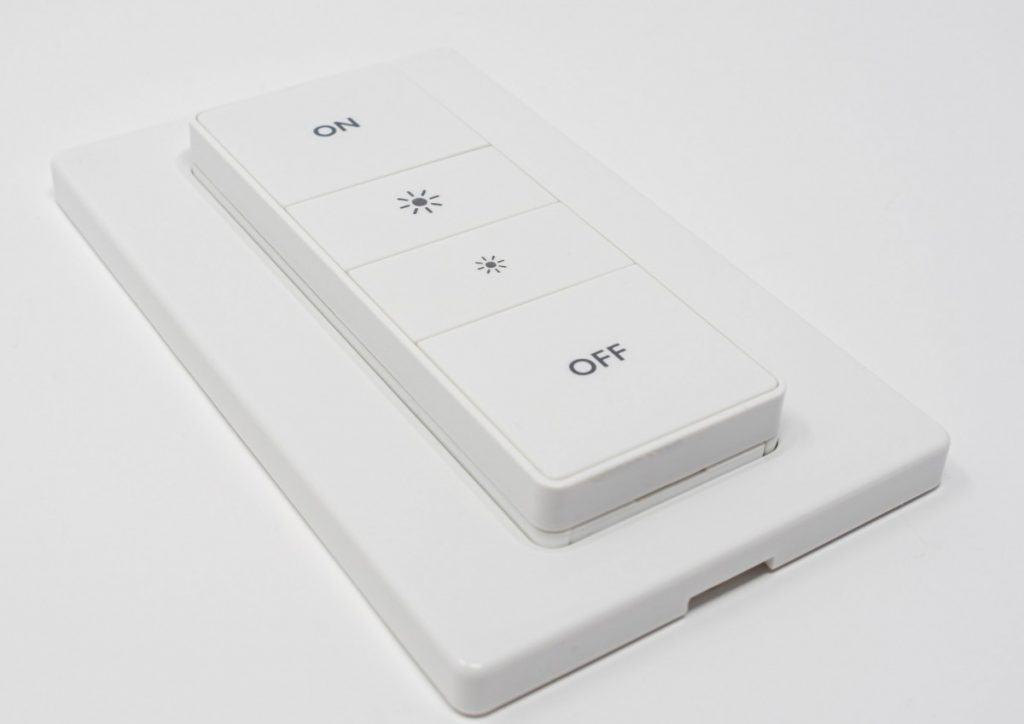 5. Use Smart Cameras To Monitor Your Home
Indoor smart cameras have become incredibly cheap recently. They are among the best additions to a smart home, especially if you're on a budget.
Granted, indoor cameras aren't as useful as outdoor cameras in terms of safety. But if a robber entered your home, they will immediately notify you so you could call the police.
But you'd usually use the cameras to track your children and pets when not at home.
Smart cameras come in all kinds of options. I recommend going with a wired over a wireless camera because the batteries always seem to run out of juice at the worst moments.
Also, I wouldn't go with a smart camera without motion detection and night vision. You could use motion detection to stay notified when not at work and turn on another smart device.
I recommend the Blink Mini from Amazon.com because it's a tiny 1080p camera that you can mount wherever you want. Also, it has all the features I just mentioned. You can store events either on the cloud or on a USB flash drive.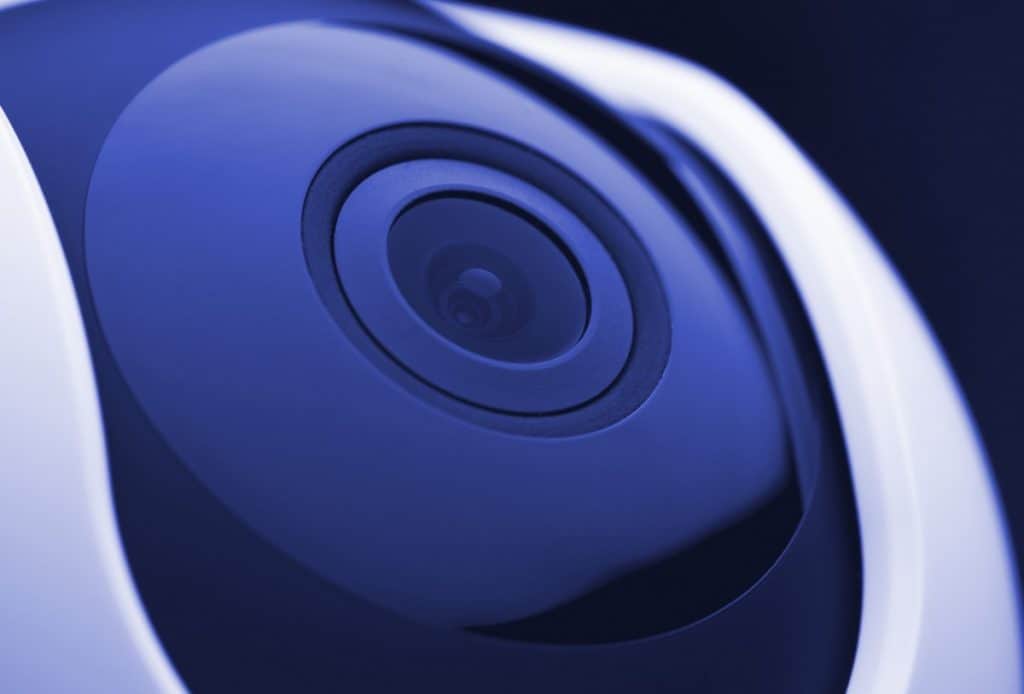 6. Replace Old Light Bulbs With Smart Ones
I mentioned previously that smart switches are a great solution for controlling lights. However, they have a few limitations compared to light bulbs.
For example, you can't take them with you wherever you go, and you can't use them for lamps.
Smart light bulbs used to be expensive toys for tech YouTubers until fairly recently. Nowadays, you can get smart LED bulbs for almost the same price as regular high-quality LED light bulbs.
Also, smart light bulbs are usually RGB, meaning you can put any color you want to match your mood.
A study examining the effect of red light on sleep has found that it improves sleep quality, increases melatonin levels, and improves performance.
That's why I schedule my smart light bulbs to turn red every night.
The Sengled Smart Light Bulbs from Amazon.com are compatible with Alexa and Google Home. You don't need a smart hub for them to work. Also, there's an app that you can use to schedule wake-up and sleep times.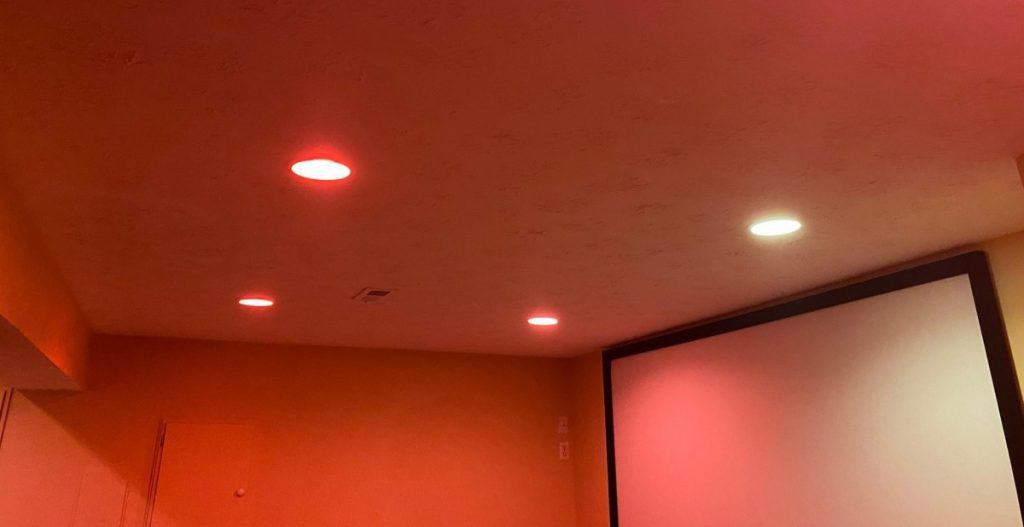 7. Get a Smart Doorbell With a Built-In Camera
If you want to see who's approaching your door and even talk to them, a smart doorbell is an amazing gadget.
It's better than an outdoor smart camera because you can use it to kill two birds with one stone. Simply replace your old doorbell with a smart one to get a ton of added functionality.
You can see guests, post office workers, couriers, and anybody else who wants to see you.
Smart doorbells are among the most expensive smart home gadgets but arguably the most important ones. The functionality you get over a regular doorbell is nothing to scoff at. Your privacy and safety are a priority.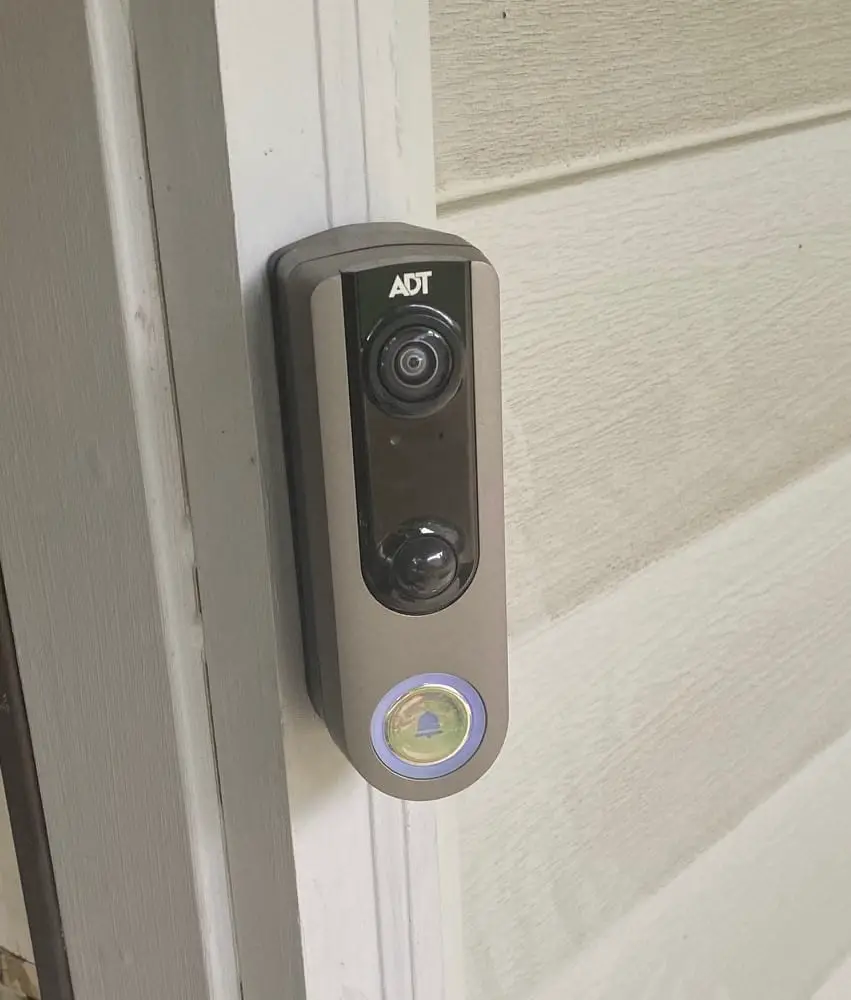 You might have seen videos of people getting caught stealing packages. If not, here is a YouTube compilation of package thieves:
So, if an Amazon package containing smart home gadgets has gone missing recently, you can catch the thief using a smart doorbell. Just try to secure the box containing the doorbell, and you'll be fine. https://www.youtube.com/watch?v=oFmbJE6J5nU
My favorite smart doorbell is the Ring Video Doorbell from Amazon.com. There are cheaper doorbells, but they often lack functionality or don't record in 1080p HD. The Ring doorbell works over WiFi, is compatible with Alexa, and allows you to install it yourself because it runs on rechargeable batteries.
8. Use Smart Security Cameras To Protect Your Home
While a smart doorbell is a great security device, and there's no doubt about that, it's somewhat limited.
It has a limited field of vision for starters, and you can only track your entrance door with it. If you want to protect your whole home on all sides, a few cheap security cameras can do it.
And it's not all about recording burglars in action. US News explains that security cameras deter intruders altogether. Your home and property will stay untouched thanks to smart cameras.
While I do recommend expensive smart security cameras in general, we're on a tight budget here. The expensive surveillance cameras record higher resolution, have better range, motion tracking, night vision, etc.
But a cheap security camera is still way better than no camera at all. If a burglar sees it, it'll stop them in their tracks.
The Goaofoeoi Security Camera from Amazon.com is a budget-friendly 1080p security camera. It's IP65 water and dust-resistant. It works over WiFi with Alexa and supports micro SD cards for storage. And the night vision mode is solid too.
9. Install a Smart Thermostat
Replacing your current thermostat with a smart one is a life-changer. Companies claim that you can save 10–15% on your electricity bill by swapping your old thermostat for a smart one.
A case study by The Smart Cave has concluded that smart thermostats save a bit of money, but if you aren't home during the day, they save even more.
But even if you don't care that much about saving a few dollars, the remote control functionality is irreplaceable.
You can change your thermostat's schedule on a whim. If you get off work early, you can still turn it on in time.
The Emerson Sensi Smart Thermostat from Amazon.com is one of the most affordable smart thermostats without compromises. It's even Energy Star certified and works with Alexa. The app walks you through the installation process to make it easier. That said, I actually have the Nest from Amazom.com as it was already in my house when I bought it.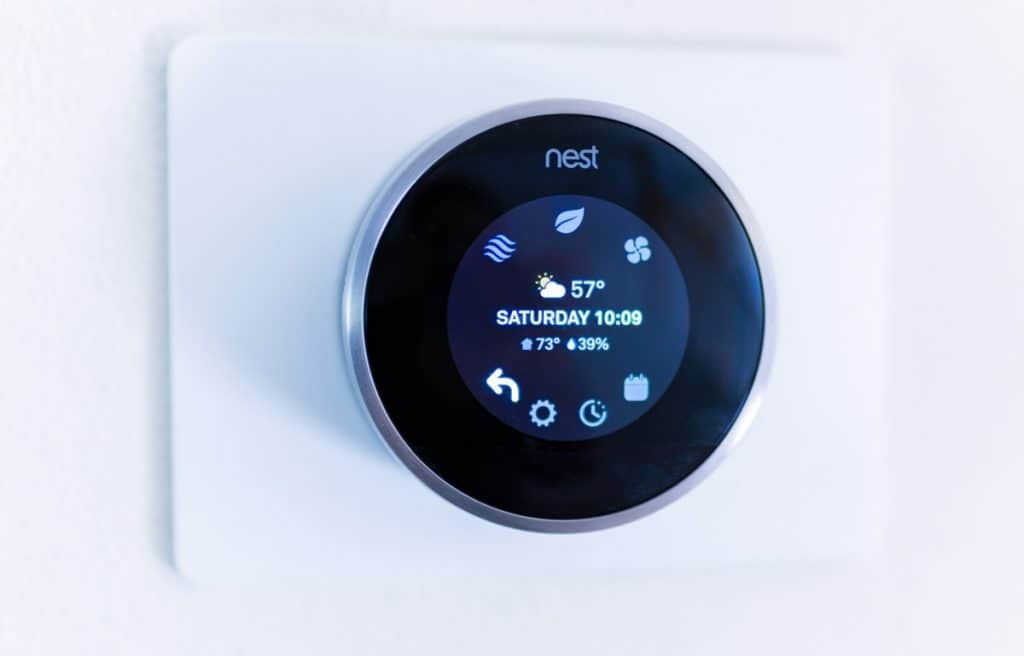 Conclusion
The world of smart home devices is huge, but you have now familiarized yourself with them. You'll know how to make the right choices when buying.
You can combine all these devices to automate your home completely and make your life easier.