Wouldn't it be nice to have a blast of cold air greet you as you step into your home on a sunny day? Or be welcomed with the perfect cozy setting–not so hot and not so cold–after a long day at the office? Thanks to Google Home, you can now make this happen.
Here's how you can control your air conditioner with Google Home:
Download the Google home app on your smartphone.
Use the easy to download and install Google assistant.
Connect to Google Assistant with Airtouch.
Use a Google Nest thermostat and attach it to your wall.
Buy a smart air conditioner online or from your local store.
In this article, I'll explore these ways in which you can ensure you'll always be nice and cool or cozy and warm in your home. So read on and get prepared to let technology do the work for you!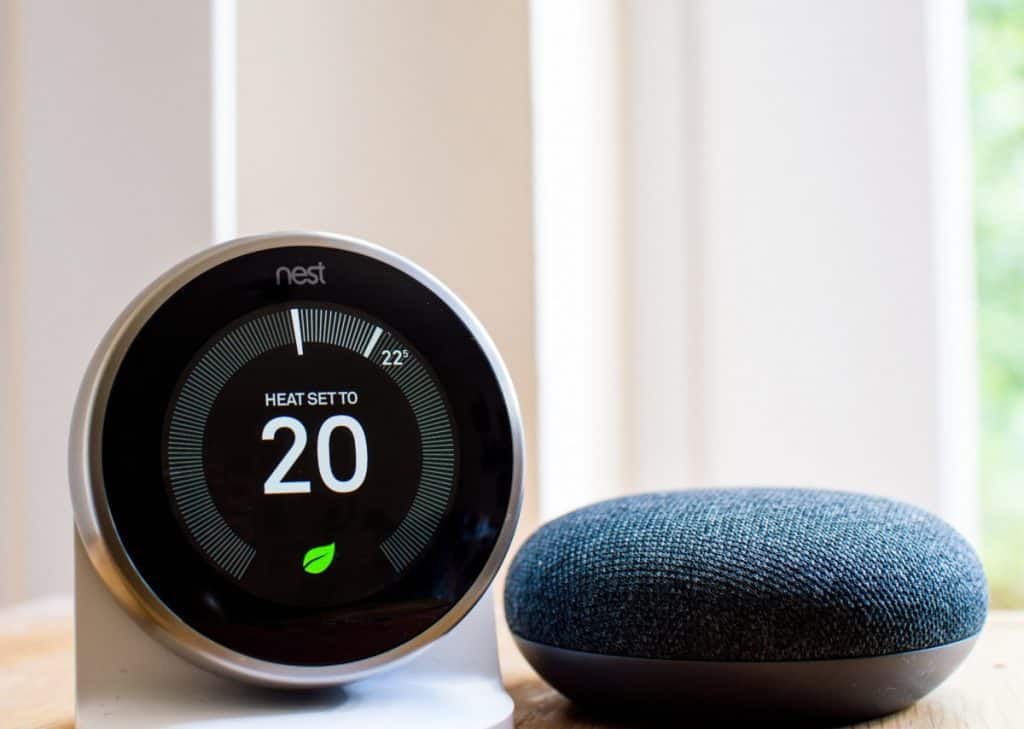 1. Download the Google Home App on Your Smartphone
If you or your family are fans of technology, then there's a good chance you have smart devices in your home. There are so many options available out there now, and all are fantastic for different reasons.
Google Home is one of the most popular smart home devices. It's widely used, and it makes life easier for many people. This is also an affordable high-performing technology that anyone can find online or in a local tech store.
For example, Google Home is available for $99 at Target. This version comes with Google Assistant already installed, which is fantastic because you'll need to use Google Assistant to help automate your air conditioner.
However, there are many other places where you can purchase Google Home so definitely take the time to research and investigate.
Once you find the right deal, go ahead and buy that Google Home device because it can be life-changing.
Google Home can control over 50,000 smart home devices, among them being air conditioner units. It's incredibly versatile and functions in many different ways.
How exactly can you use Google Home to control your air conditioner? Let's break it down into a few simple steps to make the process efficient and smooth for you.
Download the Google Home app on your smartphone. Make sure you go into the Apps icon on your smartphone and find Google Home. Once you do that, download and install it onto your phone. After you've done this, it's time to move on to step two.
Register the air conditioner with Google Home. Now you must register your air conditioner in the Google Home app. By doing this, you'll connect the two (the Google Home app and the air conditioner) together and sync them. This is how the magic works!
Set up the Google Home speaker. While you're in the app, go ahead and make sure you have the Google Home speaker set up properly as well. It's best to do this now because you'll use the speaker for the other options detailed later in this article.
Start controlling your air conditioner. Now that you have Google Home installed and running on your smartphone, you can choose different options to control your air conditioner. Tap the air conditioner device in the Google Home app, and you can do whatever you'd like it to do. You can raise the temperature or switch to the heating function on your air conditioning unit.
Now you know how to control the air conditioner through Google Home. Let's check out a couple of other options that are just as good and can help provide you with the same service.
Once you read through them, you'll have a much better idea of what to do and how to do it efficiently. So get ready to take some notes!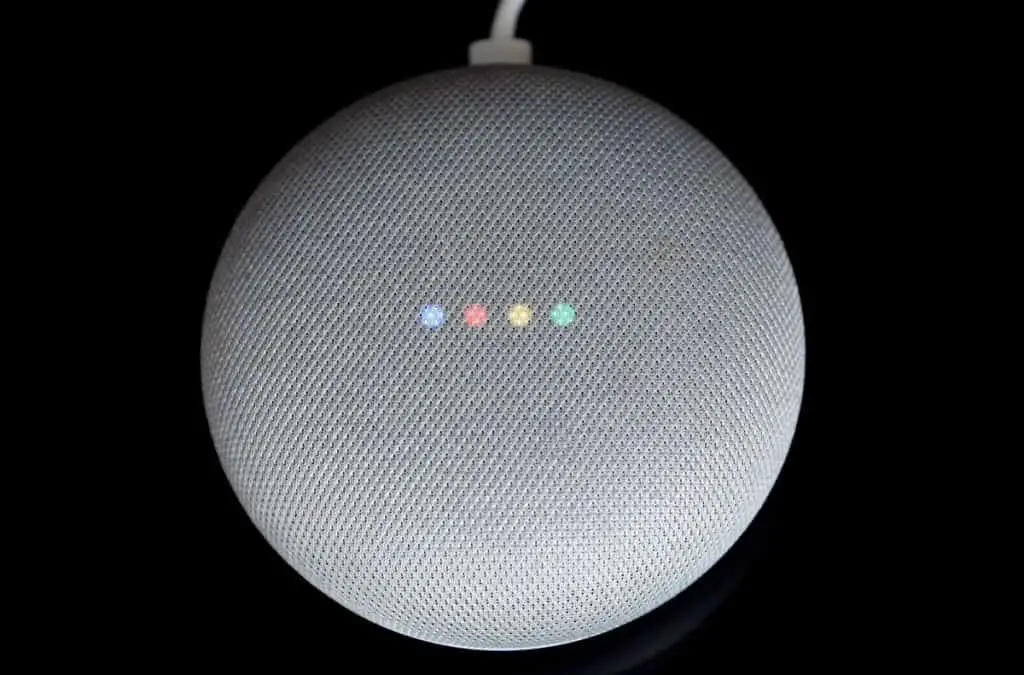 2. Use the Easy To Download and Install Google Assistant
Are you interested in controlling your smart devices by just talking to them and making them do things? Do you want to update your home and make it compatible for life in the 21st century?
Google Assistant is a tool that'll be of great benefit for you. You may already have this, and if you do, you can learn how to maximize its efficiency.
If you don't yet have Google Assistant, what are you waiting for? Time to get on it!
The first thing you should do is make sure Google Assistant is installed and activated on your smartphone. Once this is done, you're all ready to use Google Assistant and control your air conditioner.
Press the button and speak commands into your phone. Start off by saying either "Hey Google" or "Ok Google." This wakes up Google and prepares it to help your needs and do exactly what you want it to do.
At this point, say what you'd like the air conditioner to do. Really, it's that easy! Go ahead and try for yourself.
Try out different things to see if Google Assistant can follow your directions. Saying things like "set the temperature to 71°F (21.67°C)" or "turn on the heating option" will be effective in getting it to do what you want.
Gone are the days when you need to press multiple buttons and try to make sense of how to set different temperatures throughout the day. Let Google Home and Google Assistant do the work for you!
3. Connect to Google Assistant Using Airtouch
Other than using the Google Home app or the Google Assistant tool, there are a few additional products out there that you can purchase that'll help you control your air conditioner.
A popular option is Airtouch, a highly reputable company that helps people control their smart devices in their homes. Let's explore how this can make your life easier.
You can purchase the product through their website and they'll deliver directly to you. Once you've received your Airtouch, you'll need to ensure that you have Google Assistant installed and functioning correctly on your iOS or Android device.
From there, connect the Airtouch device to your smartphone. Once this is done, things are straightforward from here. Google Assistant and Airtouch will speak to each other and be at your beck and command.
First and foremost, start off by saying, "Hey, Google!" It's just like how you'd greet a friend–nice and casual!
Now you can give various commands which you'd like Airtouch to do for your air conditioner.
You can begin by turning your air conditioner on and off. Then you'll be able to set the temperature to whatever you desire.
You can even ask what the temperature is before you get back home, so you'll know if it's too cold or too hot for you. Super cool, right?
Experiment with different commands and see what type of reaction the AirTouch and air conditioner unit will have.
Once you get the hang of it, you'll know just what to say when you come in the door after a long day at work. Get that warm heat or cooling air going and enjoy the pleasant atmosphere in your home!
Overall, the Airtouch is another fantastic way you can use other technology and let it take care of your home for you with hardly any effort at all on your part.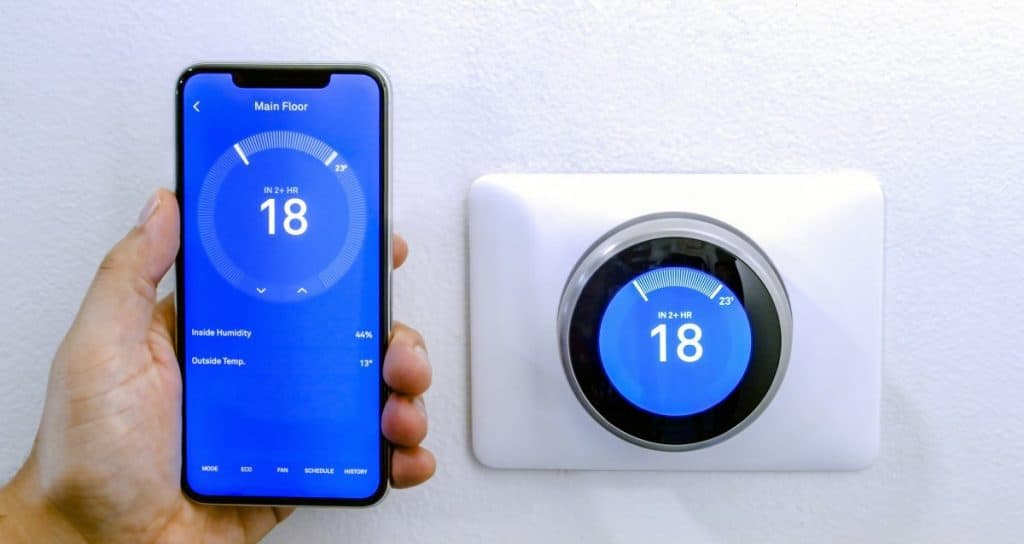 4. Use a Google Nest Thermostat and Attach It to Your Wall
If you use or will soon use Google Home, then you can also look into other Google products like the Google Nest thermostat from Amazon, which is a tiny smart home device available for purchase online. It's circular and sticks to the wall.
The first thing you should do is install the Nest thermostat in your home on one of your walls. You can then control your air conditioner by rotating the thermostat to the left or to the right.
If you want to control your air conditioner remotely, you can do that too! It's also just as easy and efficient. To do this, you should first download the Google Nest app and add it to your Google Home app. It's a quick and easy step that should take you no time at all. By doing this, you're actually syncing your air conditioner to your phone.
Many types of technology sync up together, and, believe it or not, an air conditioner is no different these days.
Once you have the Google Nest thermostat ready to go on your smartphone, you can then control your air conditioner within the app from anywhere you have access to wifi or your cellular data.
What's also very cool is that when you decrease or increase the temperature on the Google Nest app, you do it by swiveling to the left or to the right of an image of an actual Google Nest thermostat. Not only is this efficient, but it also looks trendy and fun to use!
So, basically, you're playing around with your physical Nest device but on the digital version through your smartphone.
Within the app, you can also turn on and off your thermostat. Additionally, you can switch from heating to cooling, and you can set the temperature to whatever you're in the mood for at that moment.
If you're returning home from a long vacation or from a hard day at work, you can set the temperature of your air conditioning unit on your commute back. When you arrive, your air conditioner will have already been activated and running exactly as you set it.
If it's the middle of winter and it's time to snuggle up with a hot chocolate on the sofa with your loved one, you don't even have to get up from your seat. You can simply jump on your phone and adjust the air conditioner and heating system right from where you're sitting.
For more information on how to use Google Nest in your home, be sure to watch the entirety of the YouTube tutorial below:
After you've watched the video, you'll know how to use the physical Nest thermostat, and you can also do the exact same thing on your iOS or Android device.
5. Buy a Smart Air Conditioner Online or From Your Local Store
What does a smart air conditioner mean? You may have heard of smart homes or smart locks. Well, a smart air conditioner is no different.
A smart air conditioner or an air conditioner that can connect to wifi is a great appliance to have in your house if you want to use features like Google Home.
You can easily find this high-tech air conditioning unit at a local hardware store or even online. Shop around and see which one is best for you and your home.
Once you buy an air conditioner that can connect to your internet service, then you can set it up on your phone by installing the device onto your smartphone, whether you have iOS or Android.
After this step, you can use Google Assistant as stated before and say commands like "Hey, Google" to control your air conditioner.
This is an expensive investment, but if you want to have the latest technological advancements in your home, then a modern air conditioner might just be the way to go for you and your family.
So search around and see what air conditioner units will be best for you and your needs. There are different rates so look for one with a price that works well for your budget.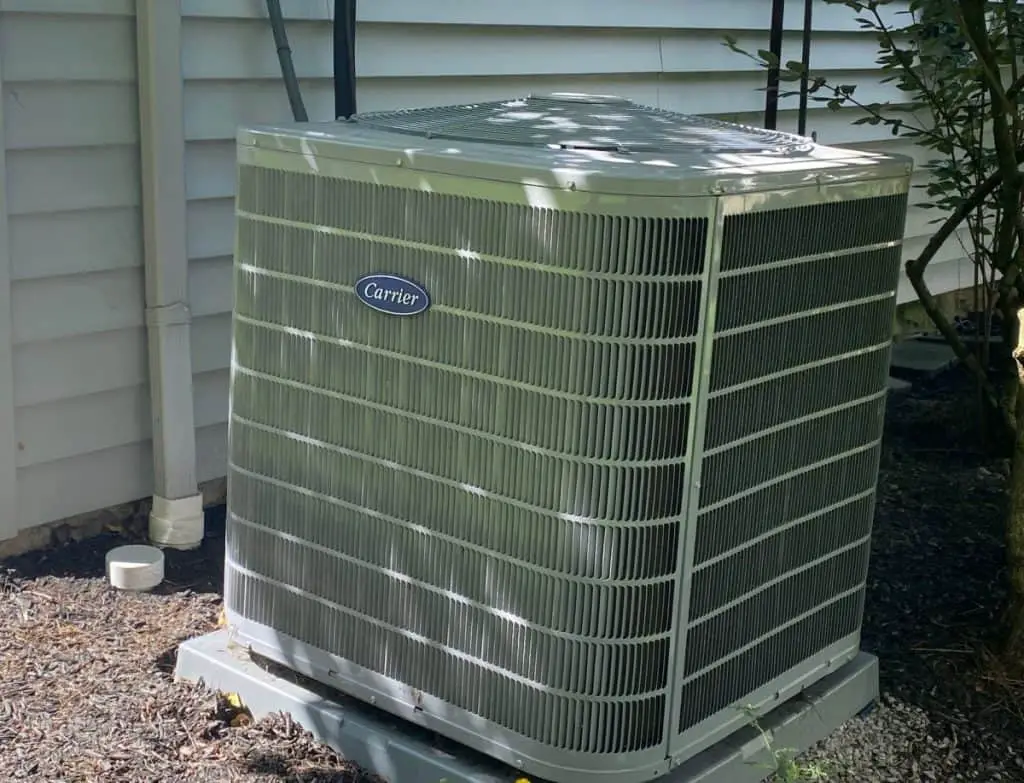 Conclusion
No need to worry because controlling your air conditioner with Google Home is easy.
Here are some ways you can control your A/C:
You can buy a Nest thermostat and install it in your home.
Download Google Assistant and speak to it by saying, "Hey Google" and letting it do precisely what you say.
You may also choose to purchase a product from a third party like Airtouch and let that control your air conditioner.
Investing in a high-tech air conditioner will also serve your purpose.
And, of course, be sure to use Google Home directly from your smartphone.