Google Home speakers are feature-packed gadgets that are incredibly easy to use and play music on. A simple voice command is enough to get you jamming to your favorite playlist. But why is your Google Home skipping songs non-stop when you turn it on?
Google Home is skipping songs because your music streaming service account is bugged, you're using iOS, the firmware is outdated, or your Internet is bad. Possible fixes include resetting and updating the device and reinstalling the music app. Moving the router closer to the speaker can also help.
This article will go over the most common causes for music skipping on Google Home. I'll tell you how to fix each of them in detail so that you can enjoy your music once again.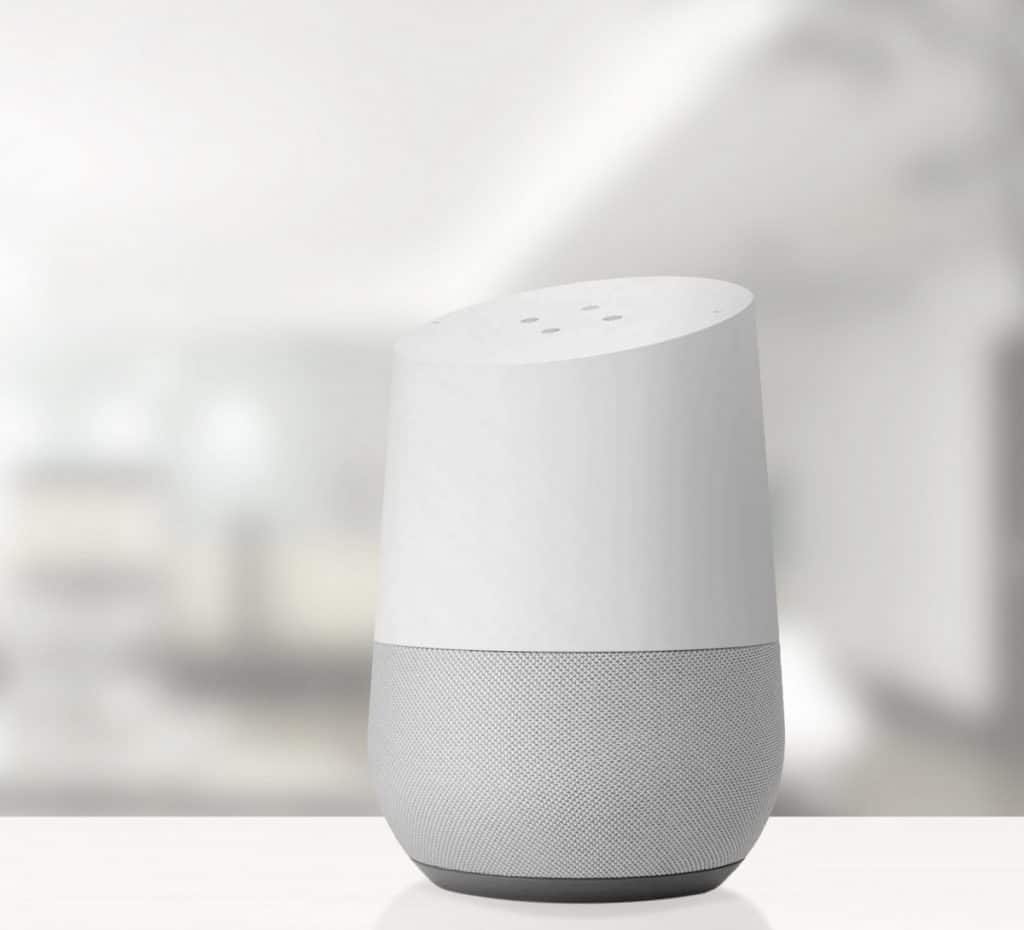 1. Your Music Streaming Service Is Bugged
Google Home is notorious for randomly skipping songs on streaming services like Spotify, YouTube Music, and Deezer.
It's especially bad on Spotify for some odd reason. Countless users have complained about this issue over the years.
It's hard to tell what's causing the issue at first glance. It could be a problem with Spotify's credentials authentication or a compatibility issue with Google Nest devices.
I believe it's a problem with Spotify. Song skipping has happened on both my computer and my phone at some point. Thankfully, there's an easy solution for this.
How To Fix
An easy solution is to unpair your Google Home device and then re-pair it to the music service.
For example, you can unpair your Spotify account through the Google Home app.
Here is how you do it:
Open the Google Home app on your phone.
Go to your Account in the top-right corner.
Open Settings.
Scroll down and select Music.
Select Unlink.
Don't leave this menu just yet. You'll still have to re-pair your profile if you want to use it.
But before you do that, I recommend that you reboot your Google Home speaker. You can do it through the app or by unplugging it and plugging it back in.
Once you're done, re-add your music streaming service account. You do it through the same menu as above.
To do so, tap on the service and follow the on-screen instructions.
2. You're Using an iOS Device
Several users have reported that Google Home skips songs endlessly on Spotify when using an Apple device.
It's completely random. Spotify sometimes works. Other times it just keeps skipping non-stop.
How To Fix
There are several possible solutions for this.
The first one is that you delete the Spotify app and reinstall it. While this can work, the trick is to do a clean install.
Here's how:
Go to Spotify > Home > Storage > Delete Cache.
Open iPhone Settings > General.
Select iPhone Storage and find Spotify.
Press Offload the app.
Press Delete App.
Reboot your iPhone
Reinstall Spotify.
If this didn't do it, remove the Google Home speaker and re-add it:
Open the Google Home app.
Select your Google Home speaker.
Tap the cogwheel (Settings) icon in the top-right corner.
Tap on Remove device > Remove.
In the same menu, re-add your Google Home speaker by following the on-screen instructions.
If this doesn't work either, troubleshoot your speaker by using an Android phone instead. Android phones have better compatibility with Google Home.
3. Your Google Home Device Firmware Is Outdated
If you have never updated your Google Home speaker, it can cause song skipping.
The problem can appear out of the blue when Spotify gets a new update. Since Spotify is updated frequently – seemingly every other day – each new update can break the compatibility.
Luckily, the solution is simple.
How To Fix
Your Google Home speaker should typically be updated automatically.
However, a poor Internet connection or some other issue can postpone it.
Forcing an update isn't always easy. However, you can at least check what version you're running.
You can check what the current firmware version is here, and you can check the version on your Google Home with these steps:
Open the Google Home app.
Tap on your Google Home speaker.
Tap on the cogwheel icon to open Settings.
Go to Device Information.
You can see the firmware under Technical information > Cast Firmware.
Check whether your firmware version corresponds to the latest available one.
If it's not the same, the only way to force an update is to reset your Google Home speaker.
Google explains how to do it for each speaker here.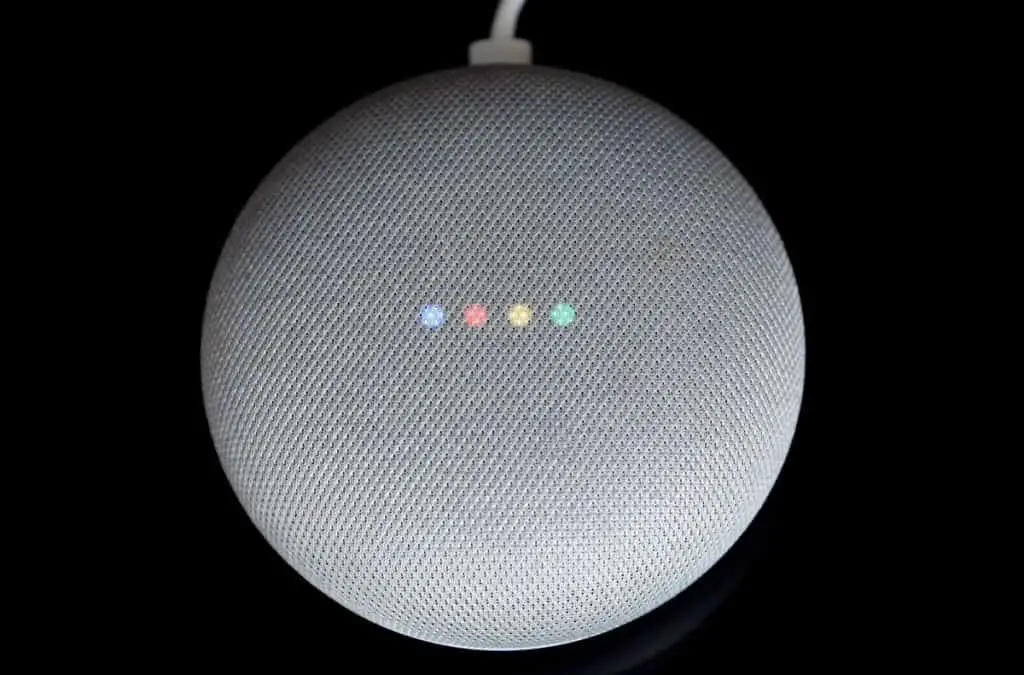 4. Your Internet Connection Is Weak
A weak Internet connection to your Google Home speaker can cause song skipping, and this happens on all devices.
The only way for the speaker to play music is to stream it. Ultimately, it relies solely on your Internet connection to access these songs.
When your speaker tries to play a selected song, and it gets stuck, it automatically skips to the next one. This loop will keep running until you run out of songs on the playlist or the Internet connection is restored to full strength again.
Another symptom of a poor connection is that the speaker is unresponsive. For example, if it takes forever to answer a simple question, there's a good chance you're dealing with a poor internet connection.
How To Fix
There are several ways to improve your Internet connection.
Aside from switching to a different Internet service provider and upgrading your Internet plan, here's what you can do:
Bring the Google Home speaker closer to the router (or vice versa).
Reboot your router.
Switch to a different DNS (In router settings).
Upgrade to a better router.
Use a repeater/WiFi booster between the speaker and the router.
Turn off all downloads on all devices.
Disconnect all devices you're not using from the network.
Contact your ISP.
Final Thoughts
Google Home has a tendency to skip songs for several reasons. The issue is most common on Spotify, and the speaker skips through all songs until it gets to an ad.
These issues most often have to do with software issues. Spotify is buggy no matter what device you're using, but the problem gets worse when it's linked through Google Home.
Other factors that can result in song skipping include a poor internet connection, outdated firmware in your Google Home, and the use of an iOS device.