Alexa and Google Home are both marvelous inventions that have changed how we live our day-to-day lives forever. But, with Smart Home technology on the rise, do you really have to choose between the two? Or can you use Alexa with Google Home?
Here's how to use both Alexa and Google Home together:
Use Google in the kitchen and large rooms.
Use Alexa in smaller spaces.
Connect Alexa and Google Home to specific devices.
Connect Alexa and Google Home to compatible devices.
Mute the device you're not using.
Use a third-party smart device management app.
In this article, I'll be covering everything about Google Home, Alexa and the extent to which you can use the two together.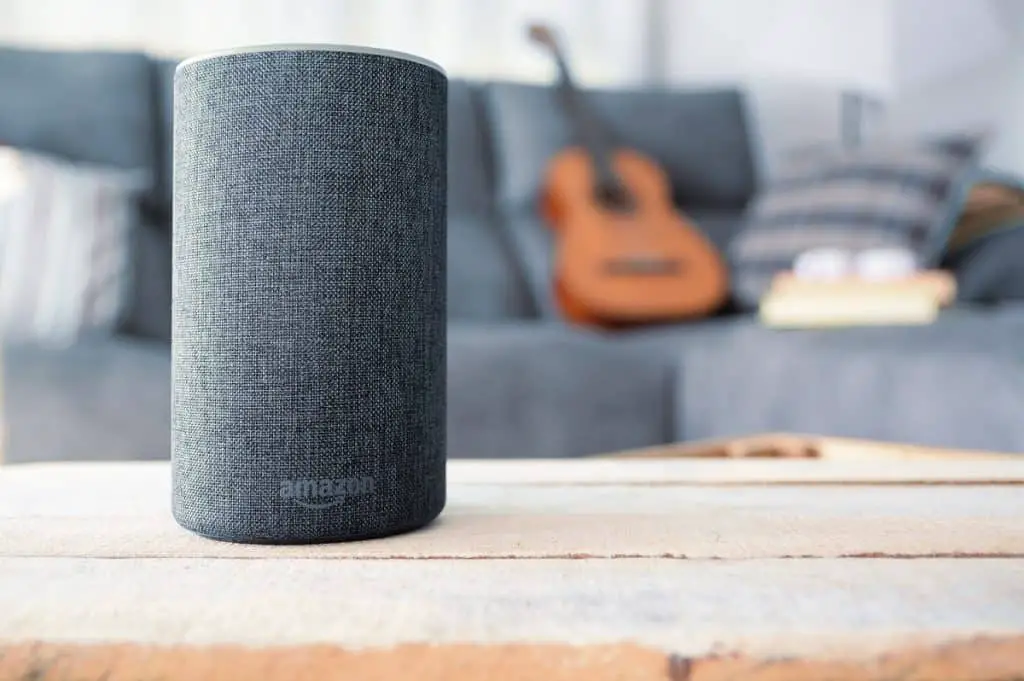 Can You Use Alexa and Google Home Together?
You can use Alexa and Google Home in the same house with many of the same smart devices. However, it's not possible to sync Alexa and Google Home together because the two are competing products. In addition, neither company intends to make them compatible with each other in the future.
Echo Dot and its Alexa virtual assistant are not compatible with Google Home and its line of smart devices. And, unfortunately, there's no way to connect the two and use them in concert.
However, you can use Google Home and Echo Dot in the same home, separately. This may reduce their individual usefulness, but you would gain their respective strengths as well.
Will Google Home and Alexa Respond to Commands Given to the Other Device?
This is an understandably common question because many people aren't familiar with the ins and outs of how voice-controlled smart speakers work. If you do have both Google Home and an Echo Dot, will they both respond to the same commands?
Google Home and Alexa will not respond to commands given to the other device because each has its own "wake" word or phrase. Primarily, Alexa will respond to the wake word "Alexa," where Google Home will only activate once you say "Hey Google" or "OK Google."
How to Make the Most of Alexa and Google Home Together
As mentioned above, it's not possible to sync your Amazon Echo with Google Home. So, although you can have both of these devices in the same room, they will not work in tandem.
Still, it is possible to have both Alexa and Google Home devices in the same house and to use them in different ways, playing on their individual strengths.
Below we'll look at where Alexa and Google Home excel and how the two can be utilized to make your life easier.
1. Use Google In The Kitchen and Large Rooms
This is generally speaking, but Google excels at hearing commands from farther away than Echo Dot does – therefore, Google would be better in large spaces like kitchens or living rooms, and perhaps outdoors.
Google Nest Mini, for example, has really great speakers for such a compact package. This makes it more useful for streaming music over a busy stove. Plus, you have the flexibility of YouTube Music's large music catalog of established and new artists.
If entertaining guests, Google Home is better at answering cocktail trivia questions than Alexa, thanks to its access to Google's vast information stores. Combined with its snappy response time, Google is simply a better device for the open areas of your home.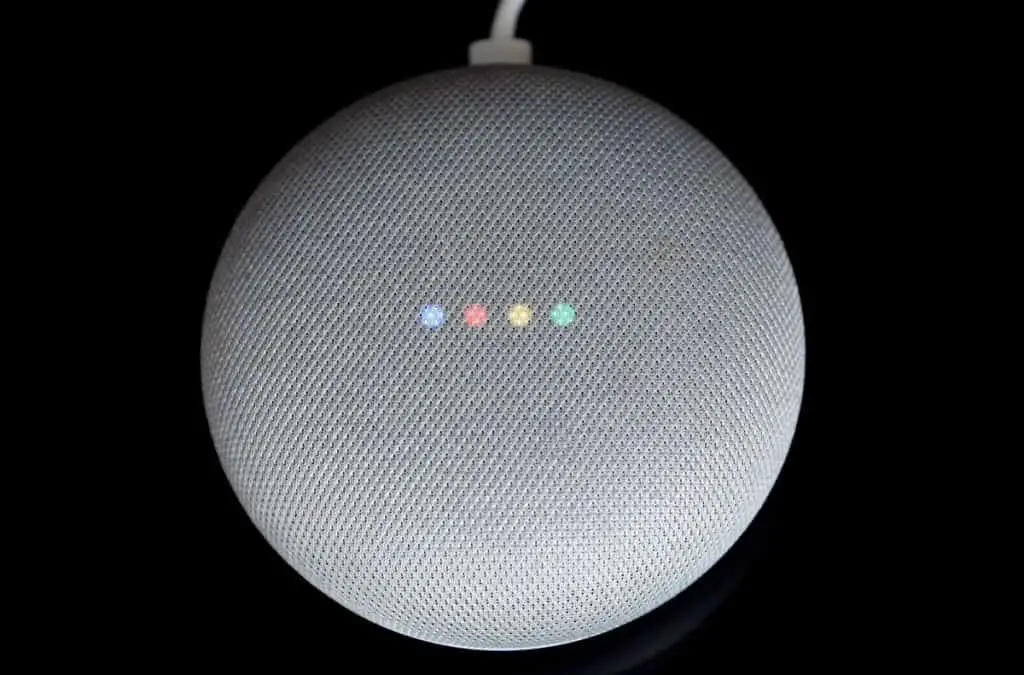 2. Use Alexa In Smaller Spaces
Amazon Echo Dots and their family are great primary smart devices. Consider Alexa in the bedrooms, home office, and other small spaces if you already have Google for the kitchen.
Echo Dots can be daisy-chained together to use its intercom feature. This is helpful, for example, for use as a baby monitor. It can also be used to control parental settings on connected devices. So, keep an ear out for the baby and manage your kids' screen time all in one!
Echo is also excellent for ordering an Uber or a pizza or interfacing with any of a thousand other third-party apps you make use of in your day-to-day life. In addition, many security systems are now compatible with Alexa, so that may be something you're interested in as well.
3. Connect Alexa and Google Home to Specific Devices
If you have Alexa and Google Home in your house, you'll probably want to use specific devices for each. That way, you don't get confused about which controls what.
For example, you could use Google Home for entertainment and speaker control. Then Alexa could be used to control your lights, thermostat, and security system, plus acting as a baby monitor.
Unfortunately, this gets trickier if you have an Echo Plus hub device and are using Zigbee devices. Zigabee uses a mesh network to connect smart devices, allowing them to communicate with each other. The idea is to have everything connected for better automation.
Zigabee devices include:
To use Zigabee's mesh network, you'll need a central hub. That means you'll need to choose between Alexa and Google Home because the devices won't be able to separately and simultaneously pair to both.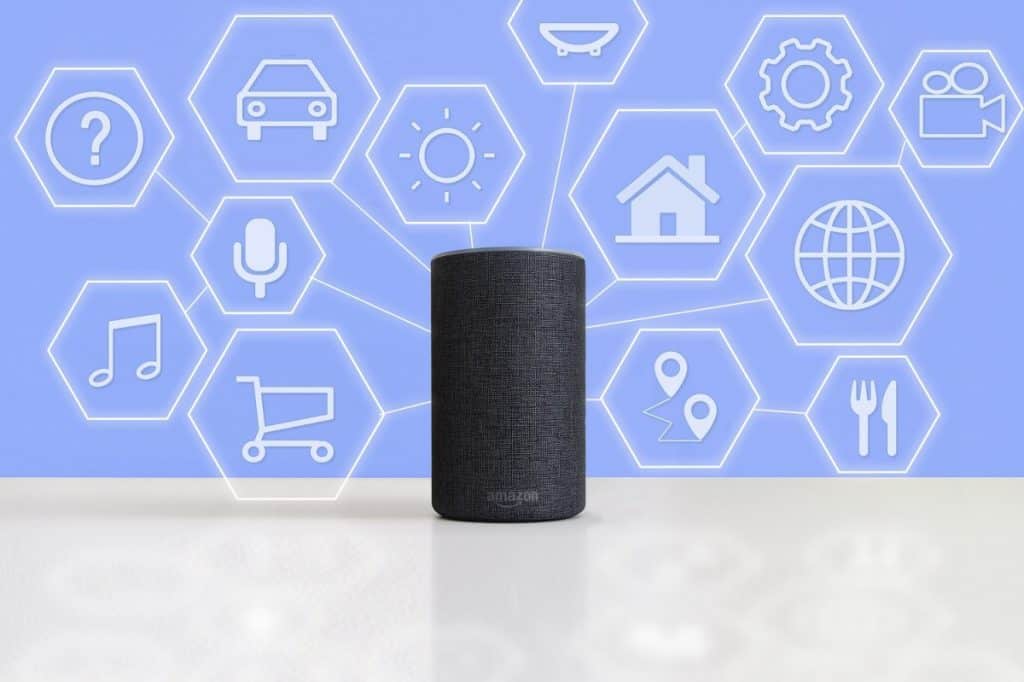 4. Connect Alexa and Google Home to Compatible Devices
Connecting both Alexa and Google Home to the same devices when possible is a great idea that ensures you can control the largest number of devices from any place in your home.
Most smart bulbs like these Boxlood WiFi Smart Bulbs from Amazon.com, for example, are compatible with both lines of smart speakers. These bulbs can be connected to both hubs and controlled with their individual commands.
5. Mute the Device You're Not Using
If you opt to use both Echo Dot and Google Home devices in the same room, it might be helpful to mute whichever you're not using at a given moment. This can help prevent confusion, even though the two do have completely different activation keywords.
For example, if you're using Alexa to play a game with your family, it might be worth muting Google, so it doesn't come to life during the game by mistake.
6. Use a Third-Party Smart Device Management App
There are third-party apps that can effectively control and coordinate both sets of smart devices, such as Yeti or IFTTT. These overcome the compatibility barriers of the two brands and give you a single location to manage both Alexa and Google Home smart home devices.
You can set your Alexa to turn on your lights and disarm your security system when you get home at a certain time or Google to play music at a set time. 
For the routine-oriented, these apps will save an endless amount of trouble configuring each device in separate apps and keeping it all straight in your head at once.
The possibilities for smart home automation are endless. Still, I advise keeping a relatively simple system – too many automation sequences have been known to cause wonky behavior in both smart home systems.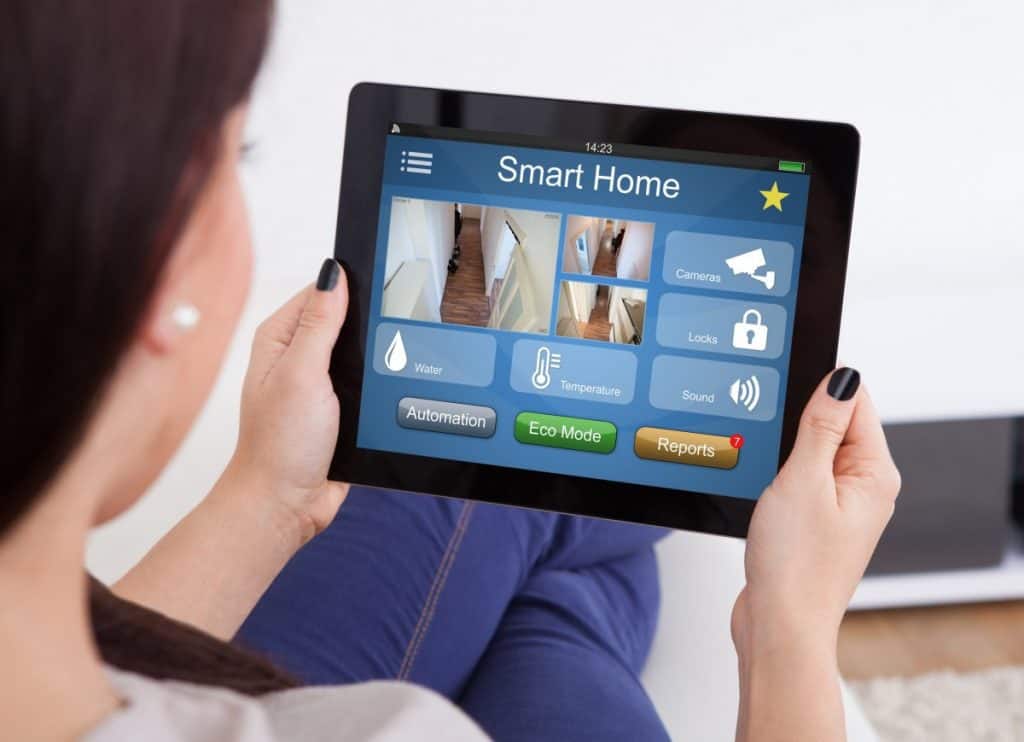 The Pros, Cons, and Differences of Alexa and Google Home
'Alexa' is a term used to describe the virtual assistant used by Amazon's smart devices – most prominently the Amazon Echo. Somewhere along the way, Alexa became synonymous with Echo devices.
Google Nest (also called Google Home) and its line of products are very similar to Alexa and Echos, except that Google Home doesn't have a unique name for the virtual assistant, like Apple's Siri or Amazon's Alexa.
Broadly speaking, these are called 'hands-free' smart speakers.
As we've established in the above sections, it's not possible to use Alexa and Google Home in sync. Although you can pair specific devices with each, most people typically choose one device to make things easier.
But how do you decide between the two?
Alexa – Pros and Cons
Alexa has the edge on Google with third-party functionality, being compatible with various web functions like ordering pizza, looking up jokes, and reading bedtime stories. The only caveat with Alexa's functionality in this way is that your phrasing has to be very precise.
For example, if multiple things are very similar, Alexa will ask clarifying questions to find your intent. This is technically useful, but it can be annoying to follow up on, say, turning off your lights to leave or go to sleep. Thus, Alexa works best with short, clear, and purposeful commands.
Unsurprisingly, Alexa is also superior to Google when it comes to shopping. Predictably, Alexa will always try to link you to Amazon products. Considering how cheap the site is, that's not always a bad thing, but you can't find everything on Amazon.
Echo Dot's unique feature that Google Home doesn't have is the intercom feature: you can link two or more Echo Dot devices together with Bluetooth and use them as communication devices.
Notably, Echo Dots have both 3.5mm (0.14 in) headphone jacks and Bluetooth capabilities for audio output. This makes Echo Dot a practical baby monitor substitute.
Pros
Extensive integration into apps like rideshare services and food delivery. Ordering an Uber or pizza is just a carefully phrased sentence away.
Alexa uses your speech patterns, history, and preferences to learn how to work better for you. Essentially, Alexa is learning and getting smarter all the time.
A wide variety of smart home compatibility, mostly with third-party products such as Philips Hue smart lights.
Can stream music from Amazon Music, Spotify, iHeartRadio, and Pandora.
Alexa works best with short, direct commands.
Four activation keywords to choose from.
Has physical buttons for use up close.
Intercom feature with multiple devices.
Bluetooth capability to pair with phones, computers, or music players.
Compatibility with Amazon Firestick and Kindle for video, audio, and audiobook streaming.
Cons
Not good at following conversations and trains of thought, such as follow-up questions.
Not compatible with Apple Music, YouTube Music, or Google Play Music.
Speaker is a little quiet compared to Google Home.
Converts voice notes to text – Alexa doesn't directly save notes as voice.
Reliant on Wikipedia for factual search queries.
Not great at hearing from long distances.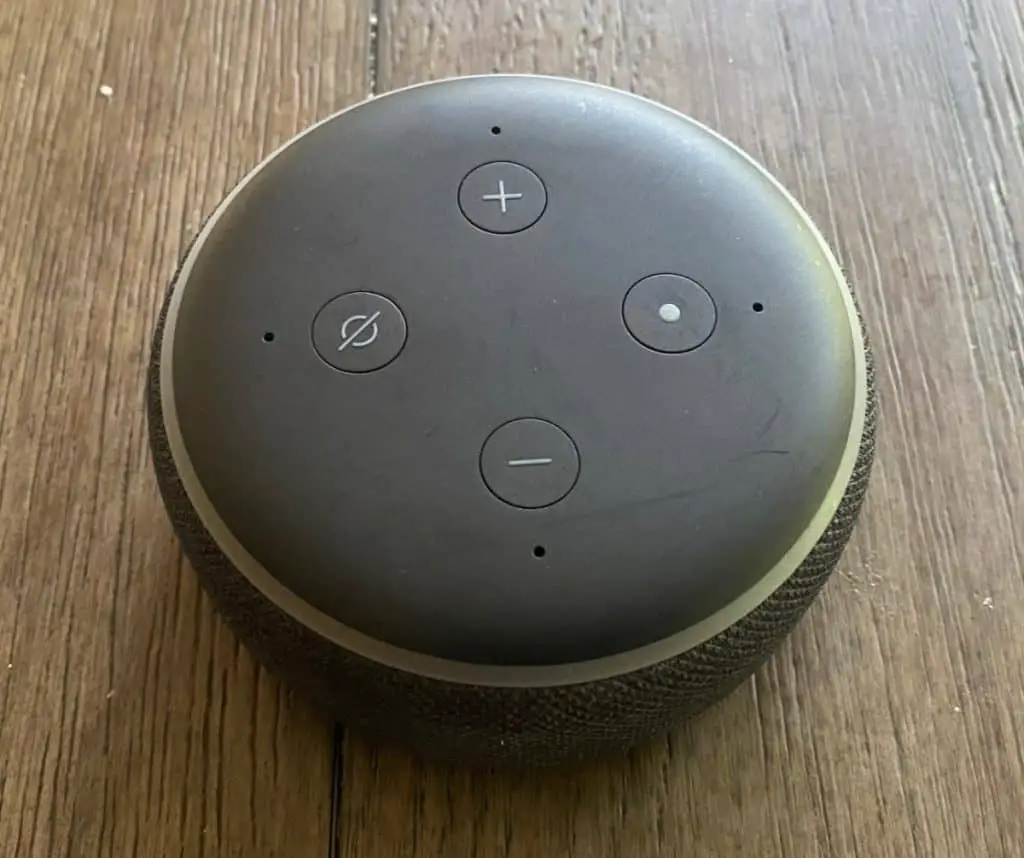 Google Home – Pros and Cons
If Google Home is different from Alexa in any way, it would primarily be that it works best with conversational speaking.
"Hey Google, when was Abraham Lincoln born?" can be followed up with questions like, "When did he become president?" Alexa doesn't follow trains of thought as well, while Google feels more fluid.
Google is great at following short commands like "Turn off my lights," whereas Alexa often needs clarification. Google can understand a wider variety of phrasing easily and more quickly, especially at greater distances. Google can understand commands even in a crowded room.
One unique feature of Google Home is that it can give you detailed step-by-step cooking instructions. For aspiring chefs or homebody gourmets, this may be a significant point in Google's favor. During the recipe, you can even ask specific questions like, "What temperature do I cook it at?" Or ask about other recipes.
Third-party compatibility isn't as strong on Google's end as with Alexa. Don't get me wrong: Google is compatible with a wide array of products and services, and you'll probably never lack a feature you want or need. So, it's a matter of Amazon having a more extensive compatibility list.
Pros
Leverages Google's extensive. living knowledge base to find up-to-date and true answers to any question
Able to follow a conversational train of thought, like answering follow-up questions
Can stream music from YouTube Music, Google Play Music, and Spotify
Can cast video and audio to Chromecast and its associated speakers/TVs
Higher chance to understand speech the first time
Better at understanding conversationally phrased speech
Great speakers
Can give step-by-step cooking instructions
Requires less intent clarification than Alexa
Better at long-distance hearing
Cons
No physical buttons make precise interfacing difficult at times
Less intuitive app than Alexa
No 3.5mm (0.14 in) headphone jack – can only output audio via Bluetooth
Only one activation keyword, 'OK Google.'
Updates aren't universally available across different regions
No physical buttons
Inferior third-party functionality compared to Alexa & Echo Dot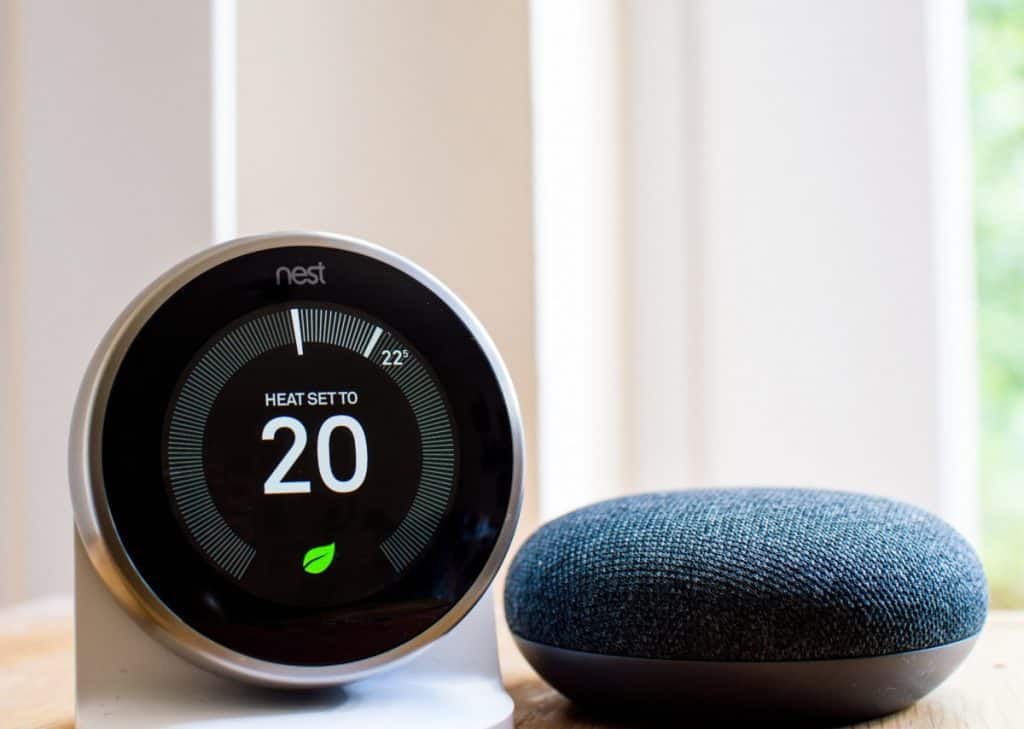 Wrapping Up
Google Home and Alexa are both incredible marvels of technology that work with our electronics to make life easier. While they may not directly connect to each other, the two can be used separately in the same space to get the most out of their abilities.