Trying to hear the voice coming through your Echo device while doing noisy housework, chatting with your family and friends, or listening to music can often get frustrating. That's why many users are wondering how to optimize their experience with Amazon Echo by making Alexa louder. Luckily for you, there are several ways in which you can increase your device's volume and make it more understandable and easy to hear in a noisy environment. 
Here are six quick and easy ways to make your Alexa device louder:
Increase the volume with a voice command.
Use the controls on the Echo speaker.
Use the Amazon Alexa app.
Use an external speaker set.
Power cycle your Alexa device.
Enable the new 'Adaptive Volume' feature.
In this article, you'll learn everything there is to know about making each of these strategies work and figure out what solution would work best with your particular problem. If none of them work for you, I'll even give you some contact information for Amazon support at the end, so keep reading to find out more!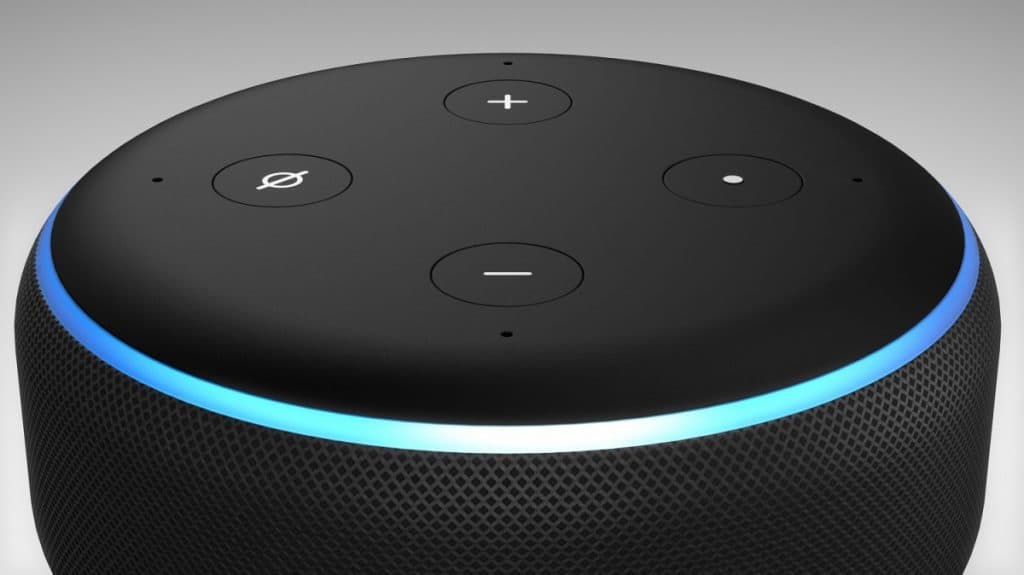 1. Increase the Volume With a Voice Command
As the title suggests, this method is pretty straightforward and the most intuitive out of all six strategies. You can increase the volume on your device following these easy steps:
Firstly, say 'Alexa' (or call out your custom command if you've set one).
Ask Alexa to increase the volume. Your command can be short or conversational, but either way, it should be clear and concise.
If the volume still isn't high enough, give a command that requires a specific volume level between one and ten. You can say: "Alexa, set the volume level to nine", or you can use percentages, saying: "Alexa, set the volume to 90%".
After receiving the command, Alexa will raise the volume to your desired level, and you'll be able to hear it more clearly and hopefully be able to understand it through any possible noise.
Keep in mind that when using voice commands, you can only set the volume to an increment of 10%, so if you have a more specific level in mind, you might want to try out the following method.
2. Use the Controls on the Echo Speaker
Using physical devices rather than your voice can give you much finer control over the volume of your speakers. For example, the voice command method can be open to communication and connection errors and, as pointed out previously, doesn't allow setting a volume level that's not an increment of 10%.
For example, if volume seven is too quiet for you, but volume eight is too loud, you'll need to use one of the physical methods, as a voice command won't be able to achieve this result. Not to mention that using the buttons found on the top of your device is possibly just as easy and intuitive as the first strategy.
How you control the volume on your Amazon Echo depends on the model you own, as the design has changed throughout the years.
If you have a device with a volume ring (such as the 1st Generation versions of Echo, Echo Dot, and Echo Plus), you need to rotate the ring to control the volume and adjust it to your liking. Turning the ring clockwise will make the sound louder, while rotating the ring counter-clockwise will make it quieter.
The light ring around the Echo speaker will show the volume level in white, so you can save time in choosing that same level next time you use Alexa.
If you have a newer device (such as 2nd Generation versions of Echo, Echo Dot, Echo Show, and Echo Spot), you'll find a plus '+' and a minus '-' button on the top of your device. These buttons control the volume, and you can press the plus '+' button to increase it directly from your device.
This method, as mentioned before, is easy and arguably less involved than the following strategies. Still, if you want to get into some fine-tuning of your device's sound system and its volume level, then the following approach may be better suited to you.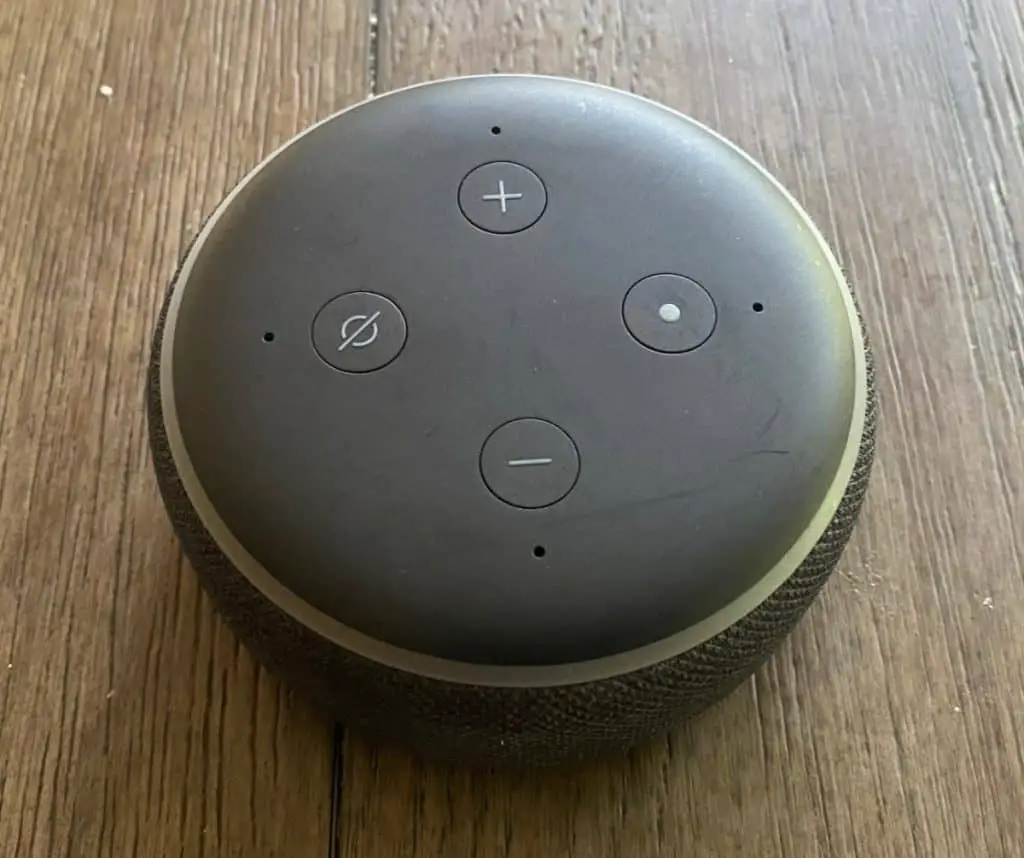 3. Use the Amazon Alexa App
Using the app will allow you to go into some more advanced settings that'll enable you to tailor the system's sound setup to your preferences. To use the Alexa app in order to increase the volume, you need to follow a few simple steps:
Download the Amazon Alexa app for free on iOS, Android, or Fire OS on Amazon's own tablets. You can follow the instructions on the linked page if you haven't already downloaded the app.
Open the app on your phone.
Open the devices tab by tapping on the icon that's located in the lower-right corner (a house-shaped icon with two slider bars).
On this tab, select Echo & Alexa, which will display all your connected Echo and Alexa devices.
Select the device you want to adjust.
Move the 'Volume' slider bar in order to control and adjust the device's volume to your liking.
You can also use the app to adjust additional sound settings, such as bass, treble, and midrange. This way, you can make Alexa more understandable not only by raising the volume but also by fixing any additional problems that may be compromising the sound.
Even if you aren't having problems with your volume, you may want to adjust your settings occasionally to match whatever it is you're listening to at the moment. For example, if you're rocking out to your favorite heavy metal or rap music, you may need different bass settings than you'd need if you were listening to your most recent Audible audiobook download.
4. Use an External Speaker Set
Suppose you are someone who constantly lives in a noisy environment or a person who, for whatever reason, feels like the device's volume just doesn't go high enough for your liking. In that case, you might want to look into purchasing an external speaker set that can accommodate your hearing needs.
A lot of users who face this same problem swear by this solution because, as they've witnessed, it helps them control the sound according to their unique wishes and circumstances. Purchasing a higher quality speaker can also improve the quality of the sound, as well as allow you to customize its configurations.
If you're not sure about which speaker system would be best suited to your needs and budget, you can check out this article that goes into detail about the best value you can find at different price points for stereo systems.
Generally speaking, if you don't move around a lot in your house or live in a smaller apartment, choosing a non-portable option would be highly advisable. The reason why this option is almost always preferable is that they tend to have better quality sound and a higher volume range compared to their portable counterparts in the same price range.
These non-portable speakers also come with several other advantages, such as their ability to connect to the internet and radio through wifi and their sturdiness and controllability through remote control. Therefore, if the system's mobility isn't a must for you, it'd be advisable to lean more towards the non-portable options.
Furthermore, considering that the Echo device in itself isn't portable either, then this advice is applicable to almost all potential buyers wanting to purchase a new stereo set to connect to their Echo system.
You may already know the speakers that provide the best value in the market, but which speakers are better suited to the Echo device specifically? All JBL, UE, Bose, and B&O Play speakers have been certified and tested to be compatible with Echo. If you're on a budget, then the first three options would be best suited to you, as their systems are generally less expensive. 
After you've chosen your ideal external stereo set, there are several ways in which you can set it up by pairing the two devices.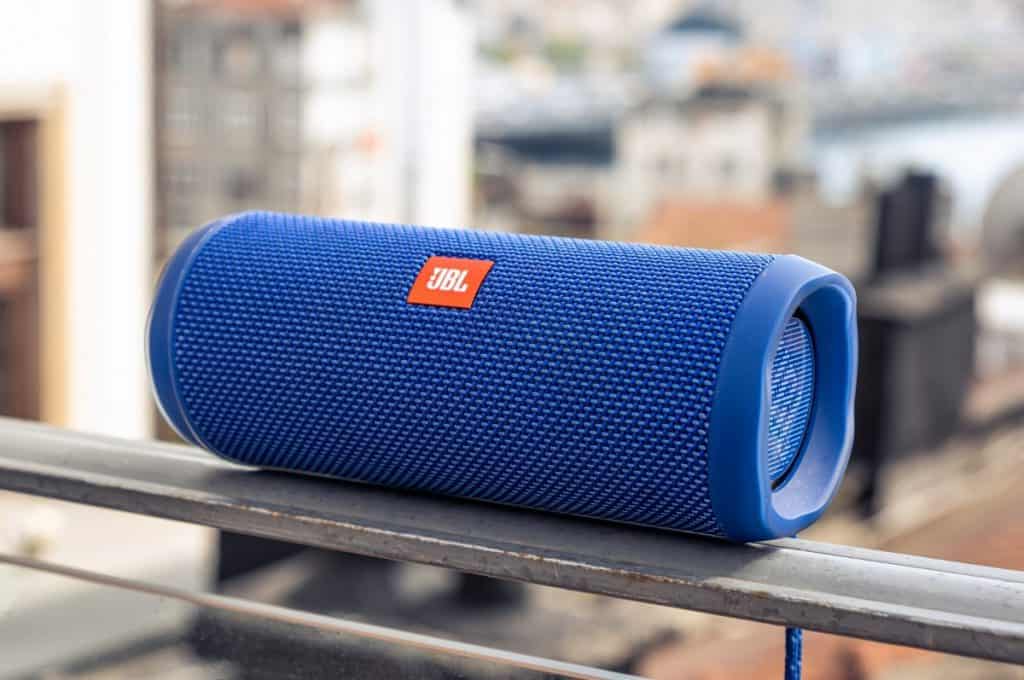 Using BlueTooth
Using BlueTooth to pair up the devices is a simple approach. In order to complete the process, you need to follow these steps:
Put the sound system device into pairing mode.
Open the Amazon Alexa app.
Tap 'Devices.'
Tap' Echo & Alexa'.
Select your device.
Tap 'BlueTooth devices'.
Tap' Pair a new device'.
After the last step, the external stereo will be set, and the system will be ready to use.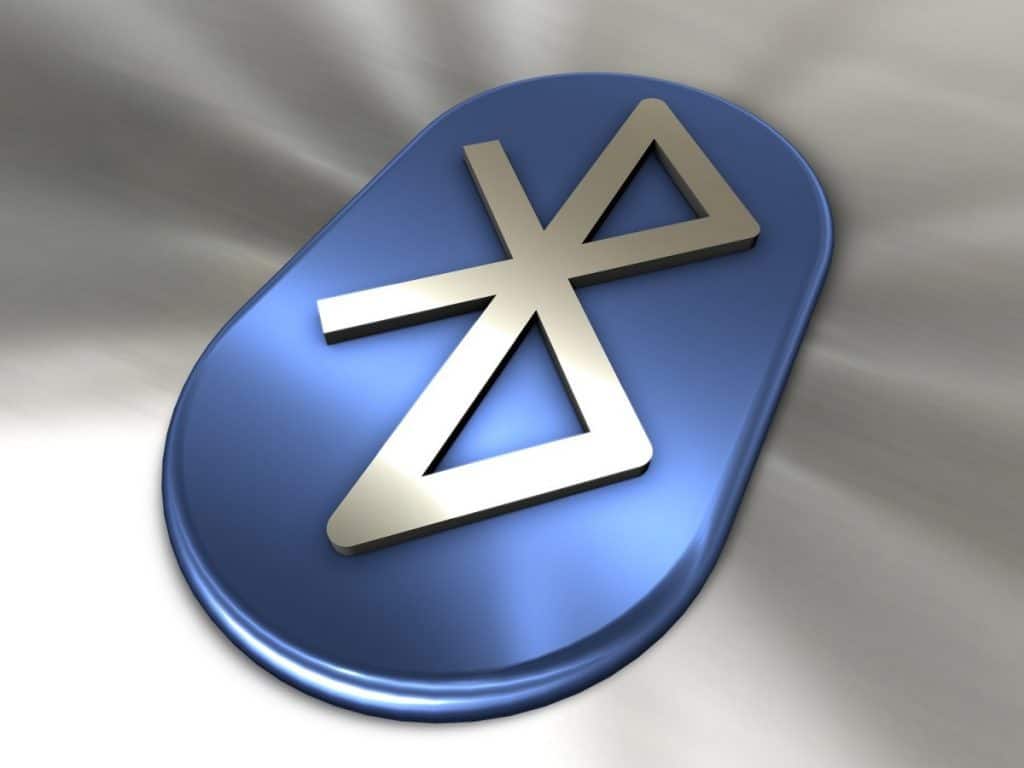 Plugging In the Speaker With a Cable
If you prefer a more physical and hardware approach to setting up your stereo system, then you might want to consider using an audio cable to connect the two devices.
To plug a speaker into your Echo system, you'll need a standard audio cable 3.5 mm (0.14 in), with male connections on each end. You'll need to plug the first end of the audio cable into the speaker's AUX-IN connection and the second end into the Echo's AUX-IN connection. After this, the speakers are set up and ready to use.
5. Power Cycle Your Alexa Device
Power cycling is the old-as-time concept of unplugging your device, waiting for a minute or two, and plugging it again. It's a simple and sometimes overused tactic, but it might just be the reason why your Alexa is lacking volume.
The reason why this solution might be optimal for your particular problem is the fact that the volume issues might be coming as a result of a disarray of the device's processes and components, resulting in a bug.
Our modern electronic devices, including the Echo, work continuously coordinating states and operations, leaving them open to the possibility that a specific combination of these operations might create a problem area that is difficult to diagnose and fix as a user. Given that, as mentioned, you can't pinpoint and fix the problem in isolation, you'll need to take a more generalized approach.
In this case, the best solution would be to return the device to its baseline settings. This can be achieved by power cycling, or as more commonly known, restarting the device. This is the reason why this method is so widespread and often effective and why it can help you fix some volume problems that may be originating from internal bugs of your Amazon Echo device.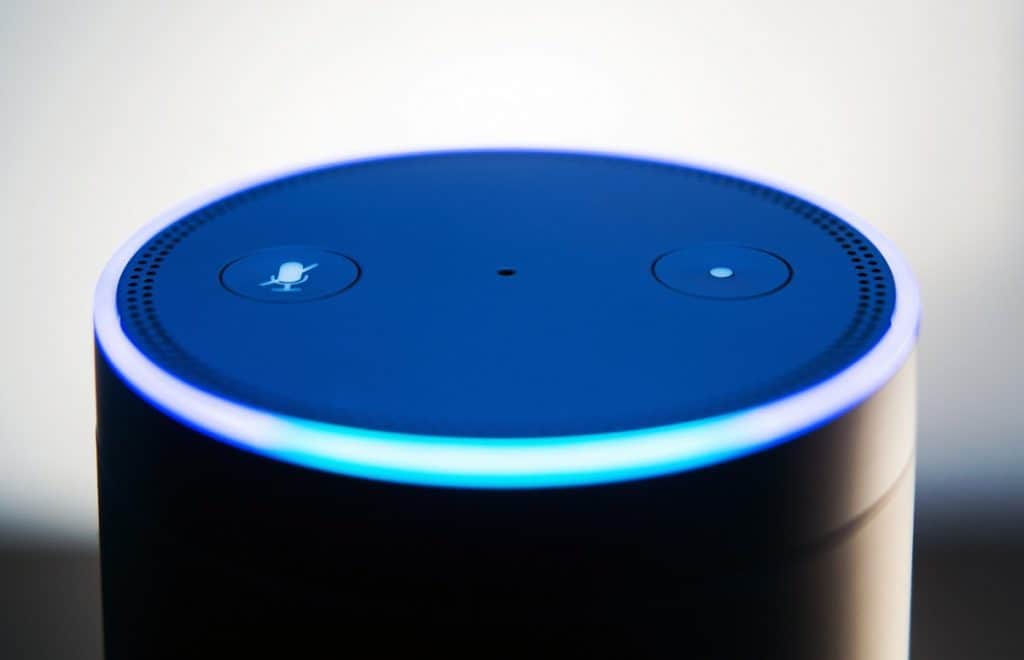 6. Enable the New 'Adaptive Volume' Feature
Apparently, Alexa's low volume is a problem that many users living and working in busy environments have been reporting because Amazon has come up with its own solution in the form of a brand new feature that has been recently launched in the United States.
The primary function of this new feature is to automatically increase Alexa's volume when loud noises are detected in the background, such as many people talking at the same time, a loud TV volume, etc. This feature aims to raise the digital assistant's voice to a high enough level so the users can hear it over the background noise of their space and be able to understand it clearly.
Although this option is currently only available in the United States, as the company gains experience with the feature, you can expect to be able to use it soon, even if you live outside of the US.
This feature isn't perfected yet as it still is very new and doesn't function with 100% accuracy, but customers have generally reported satisfactory experiences with it so far. The activation process is also relatively easy to understand and execute.
To enable the feature, you just need to give the command 'Alexa, turn on adaptive volume,' and the device will adjust the volume without you needing to take any action.
If you're a busy parent or a hard-working professional who can't even spare a minute or two to try one of the previously mentioned strategies, then this solution would be ideal for you.
That said, if, after trying all six strategies, you still can't seem to fix your problem, then you might be facing a more complex issue, for which you might need to ask an Amazon technician for help.
These experts can be contacted via email, phone, or even face-to-face, depending on your preferred method and the options that Amazon provides in your area. You can check how you can contact your nearest Echo customer support regarding your specific device here.