We all want an easier life, and home automation can make that goal a little easier. Whether it's automatic lighting or heating, it's the little things in life that can have an impact. But, how can you make your home more automated?
Here are 6 creative home automation ideas for an apartment:
Smart Assistants
Smart Lighting
Automated Heating and Cooling
Smart Locks
Postbox Cameras
Smart Plugs
Below is a list of the most creative ideas for an automated apartment. Let's take a look, shall we?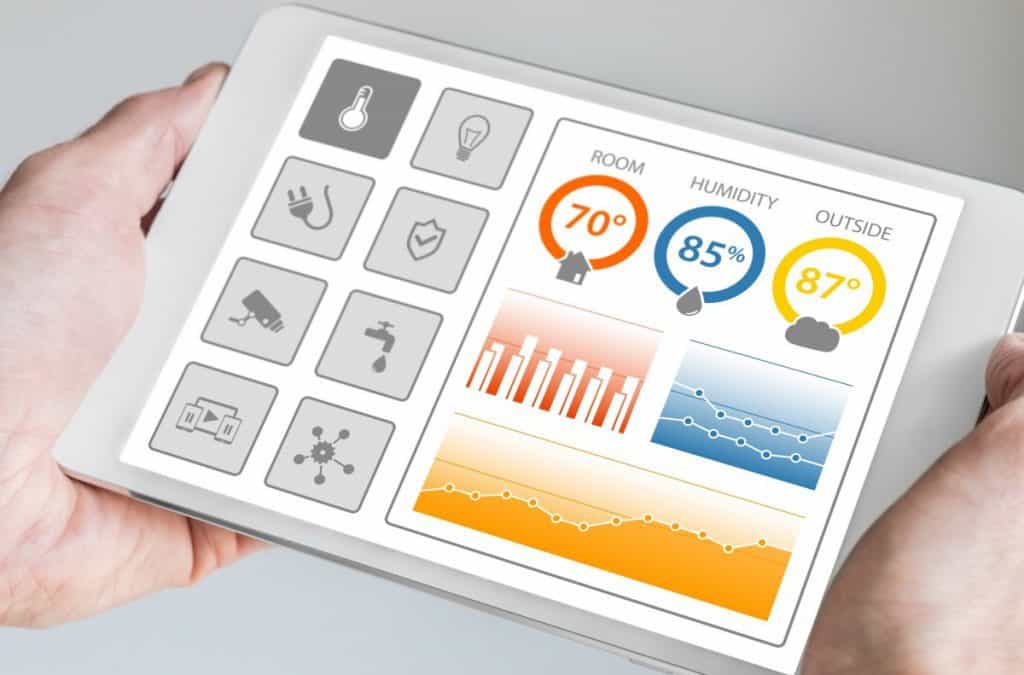 1. Smart Assistants
Smart assistants are extremely useful devices and can automate your apartment in some extremely creative ways.
Some of the most popular smart assistants include Google Home and Amazon Alexa.
You can connect smart assistants with your home stereo system and pair them with music apps. By using both of these features, you can automate your music system in a simply fantastic way.
Once it's properly installed and set up, you'll be able to blast your favorite playlist from your stereo system, simply by using a voice command.
This will save you so much time in the long run, and you'll be able to avoid the hassle of connecting your stereo to your phone and waiting for everything to load. Additionally, you can control the device from anywhere in your home, as long as you have your phone or a smart assistant device in the room you're in (or within earshot).
Home assistants are an excellent way to automate your apartment. They're versatile, affordable, and creative — plus, there's so much more that they can do!
2. Smart Lighting
Another creative way to automate your apartment is by investing in smart lighting. Smart light bulbs are reasonably priced and are compatible with most smart assistants.
These smart bulbs allow you to turn your lights on through your phone or with a voice command via a virtual assistant. You're also able to change the shade and brightness of your lamps. This provides you with a chance to change the ambience in your home as you see fit.
What's even better is that you can set routines or schedules for your lighting. For example, you can set your lights to increase in brightness while you cook dinner. Just set up a schedule for the time when you typically cook dinner, and voila!
Or, you could combine motion sensors and smart lighting to create automatic lights in your bathroom. This will not only look impressive, but will be incredibly convenient when you're trying to navigate your apartment hallway in the dark.
In addition to the aforementioned cool features, you can even adjust lighting based on the weather! For example, you can set the lights up so that they're brighter on rainy, overcast days and more dim on sunny days. Not only can this save money on energy costs, but it's also incredibly convenient.
If you want to get really creative, you could change the color of the lights based on the holidays. For example, you could use red and green lights during the winter holidays or purple and orange lights for Halloween!
Lighting is a great way to go if you're looking to start home automation. They're easy to set up, affordable, but elevate your home in unprecedented amounts!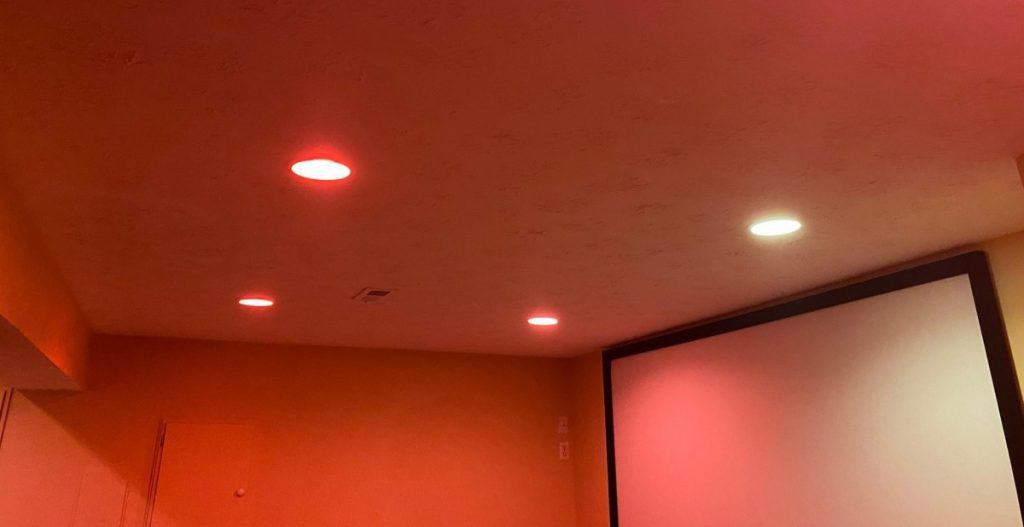 3. Automated Heating and Cooling
There are dozens of different automated heating and cooling options available to you, which can help automate your apartment, even when you're not there.
Many have apps, which allow you to set your heating and cooling from wherever you are, be it at work, a restaurant, or even in the car. With these smart devices, you can set your temperature for when you arrive home so that you're comfortable as soon as you get there.
Some smart heating and cooling devices have features that determine the best ways to save on energy costs. These tremendous energy-saving tactics will keep your home comfortable while reducing your energy bill. So, you'll be saving money without even thinking about it!
4. Smart Locks
While many apartment complexes are revered for their safety (i.e., doormen, security guards, gate access, secured doors, etc.), it's still wise to invest in additional security.
Quality locks — and multiple locks — further reduce the risk of theft and break-ins. Smart locks are incredible devices that take it one step further. For example, if you've forgotten to lock your front door and remember while you're away, you can lock it remotely with systems such as the August WiFi Smart Lock, available on Amazon.com. This lock allows you to control your door via voice commands (through a smart assistant) or your phone. You can also add additional security features, such as fingerprint or face recognition.
Smart locks are a safe, secure way to ensure your home remains secure no matter where you are.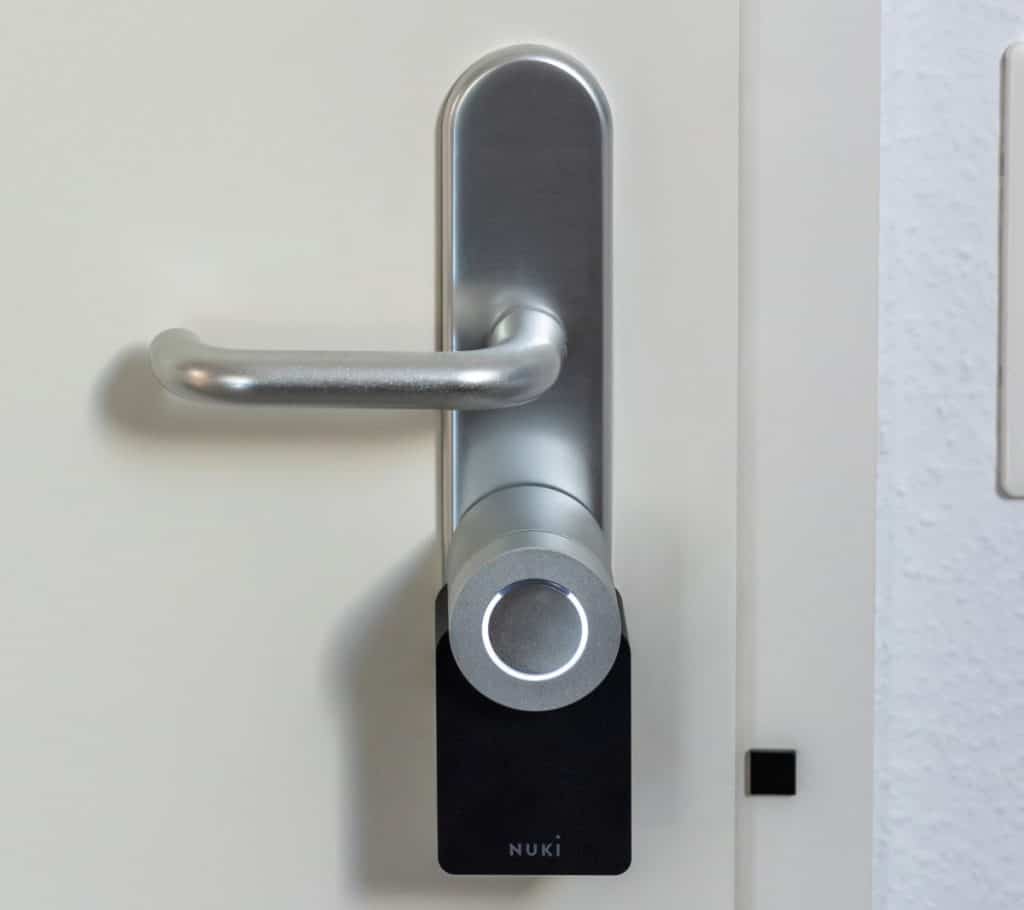 5. Postbox Cameras
When living in an apartment complex, it's often difficult to secure packages while you're away. If the packages are left at your door, they're in full view of potential thieves.
By automating your apartment with a postbox camera, you can alleviate the stresses of people stealing your packages and get notified whenever someone is at your door.
These cameras notify you when someone is at your door — or even if it senses movement.
Many give you the option to communicate with whoever is there via an intercom system, so you don't even have to open the door, which increases safety and allows you to redirect delivery drivers where to place your packages.
Not only do postbox cameras provide peace of mind while you're inside of your apartment, but they also offer security while you're away. If someone decides to tamper with your packages, you'll catch them on camera, and from there, you can turn the evidence over to the police.
6. Smart Plugs
Smart plugs allow you to control not one, but all of your electronic devices, from fans to televisions. These devices work by monitoring power consumption in your home, allowing you to turn on any device you choose. They're compatible with most smart assistants and can even help save on energy costs because you can control the plugs while you're away.
With smart plugs, you can get very creative. For example, you can arrange for devices to shut off when they're idle, or you can even have them turn on at certain times of the day. In the morning when your alarm goes off, you can have the device switch on your lights and play your playlist. At night, you can dim the lights and play soothing ocean sounds.
For even more convenience, you can program your devices to send you a notification on your mobile phone when it's finished a task — for instance, your dishwasher.