Smart lights are so much better than traditional lights that it's tempting to put them everywhere and anywhere. While you can purchase smart lights, some products can help you convert existing lights, including home lighting, into smart lights too.
Here's how you can make any light a smart light in 6 easy steps:
Get smart light bulbs.
Use smart switches.
Use smart plugs.
Get Amazon Alexa and Echo.
Use online software.
Make a DIY smart switch.
However, you can also use some advanced techniques to make any light a smart light. If you'd like a more thorough guide that expands on the basic steps above, as well as some advanced techniques to make any light a smart light, keep reading.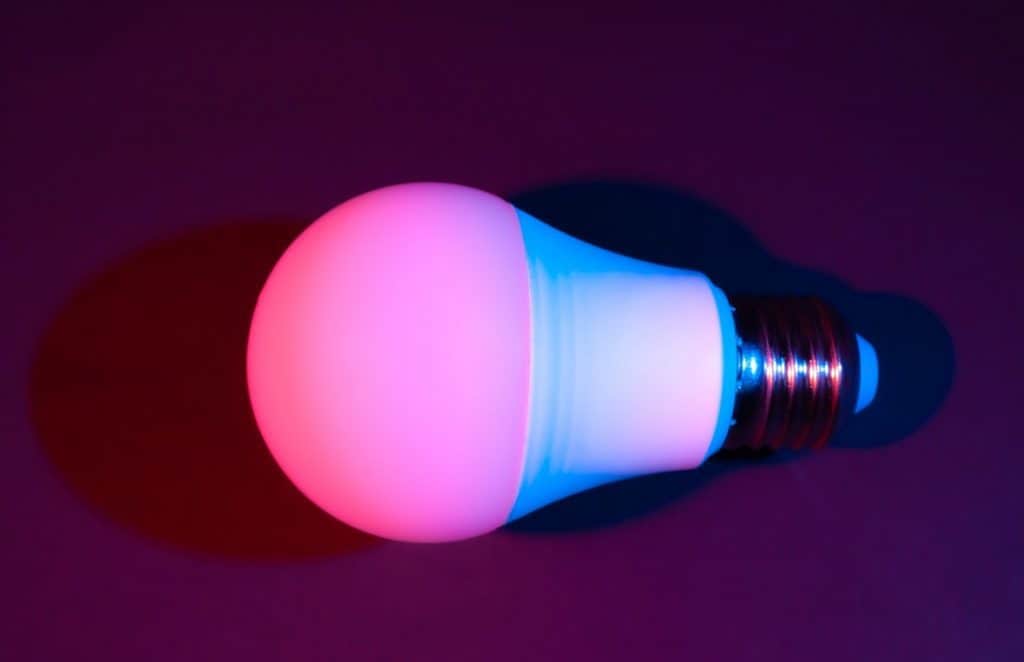 1. Get Smart Light Bulbs
Smart light bulbs are used in place of your current light bulbs in lamps, ceiling lights, or other locations.
Smart light bulbs have internal technology that allows them to be controlled either wirelessly or internally. There is what amounts to a simple computer inside the LED bulb, allowing you to issue basic commands like switching on, switching off, and other combinations.
Smart light bulbs are controlled via remote control or through software. Most smart bulbs should be cross-compatible with many control methods, particularly when connecting to popular devices like Google Home or Amazon Echo (available on Amazon.com). In addition to helping control your smart lights, Amazon Echo delivers premium sound and can be controlled by voice command. It's easy to set up, affordable, and looks sleek in any room.
Depending on the fitting for your lamp, smart bulbs come in a variety of socket types. Generally, you'll have the screw type or pin lock type socket.
Sengled sells four-pack multicolored Sengled Smart Light Bulbs (available on Amazon.com) that are compatible with Amazon Alexa. Sometimes referred to as RGB LED bulbs, they'll be rated anywhere from 5W to 100W, but you'll probably find that anything more than 60W may be overkill.
Another option is the GE Dimmer Smart Switch (available on Amazon.com). This sensor will automatically detect ambient light levels and adjust the connected light to go into energy-saving mode when it's too bright outside.
These are plug and play; insert them into a light socket and then use the Sengled Home App to discover your smart bulbs. After that, the app will allow you to configure them, such as the color scheme, timings, voice control, Amazon sync, and other smart features. You can easily turn any lamp into a pulsating light show or add mood lighting linked to music.
An advantage to smart bulbs is that they don't require any special equipment, just your mobile, and a home Wi-Fi setup. This means you can have all the smart bulbs linked within your house, controlled from a single app.
Some light bulbs won't be compatible with every smart feature. One of the more common issues is that some LED bulbs can't be dimmed without a strobe effect occurring. You can use various compatibility tools to check whether your bulb will work with a smart switch.
One of these is Lutron's LED compatibility tool. You can look up your lightbulb by brand, SKU, or other information to see if it'll work with other smart plugs or switches.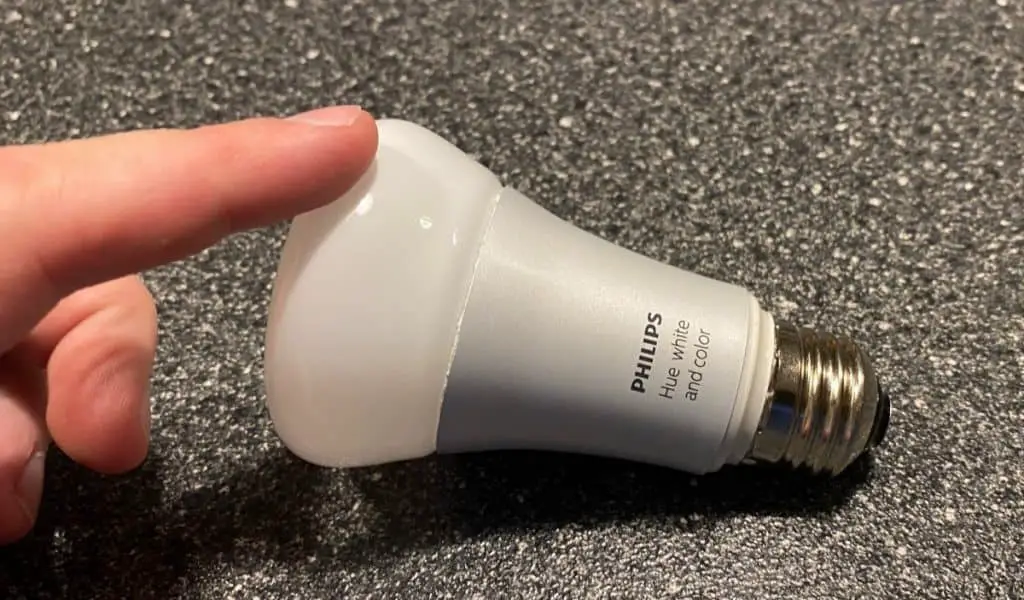 2. Use Smart Switches
Smart switches are for giving wireless access to the lighting for an area, typically your house lighting.
Smart switches are handy because they just augment your light switches. You can still control the lights like you always have by using the switch, and you'll also get some extra customizable options.
You can connect to the smart switches and program them with timers, dimmers, and many other options. This is generally done via wireless and then a software app provided by the maker of the smart switch.
Smart switches also benefit from giving added flexibility to light fixtures for which a smart bulb isn't feasible. You may also only want some specific features that your current fixture could do if the technology of a smart bulb were in it, like an automatic timer.
One of the best options is the TP-Link's Kasa Smart Light Switch (available on Amazon.com) to outfit your entire house. TP-Link has a solid reputation in the internet sector as they have been producing consumer-grade modems and routers for years.
One of the downsides is that smart switches are likely going to involve some installation. You'll be swapping out your old light switches for smart switches, so if you're not comfortable with doing so, you'd be better off with some of the other more modular options.
Smart switch motion detectors combine the usefulness of a motion detector with ease of control via a smart switch such as the GE Smart Motion Switch (available on Amazon.com). It gives you both in a convenient package, which is extremely useful for the front door area.
Keep in mind that you may have some more complicated issues with certain lights in your house. For example, powerful lights in hallways and large rooms tend to be a three-way switch. Smart switches will often have the additional terminals for a three-way switch covered.
Smart switches can still be used in these areas but will just require connecting some extra wires.
Finally, smart switches come in several different styles, which range from sleek, modular versions to versions with a display, and multiple buttons and controls.
One of the most highly reviewed of these is the Brilliant Smart Home Control (available on Amazon.com). It has easy access to smart lights, music, climate control, and security features, amongst other things.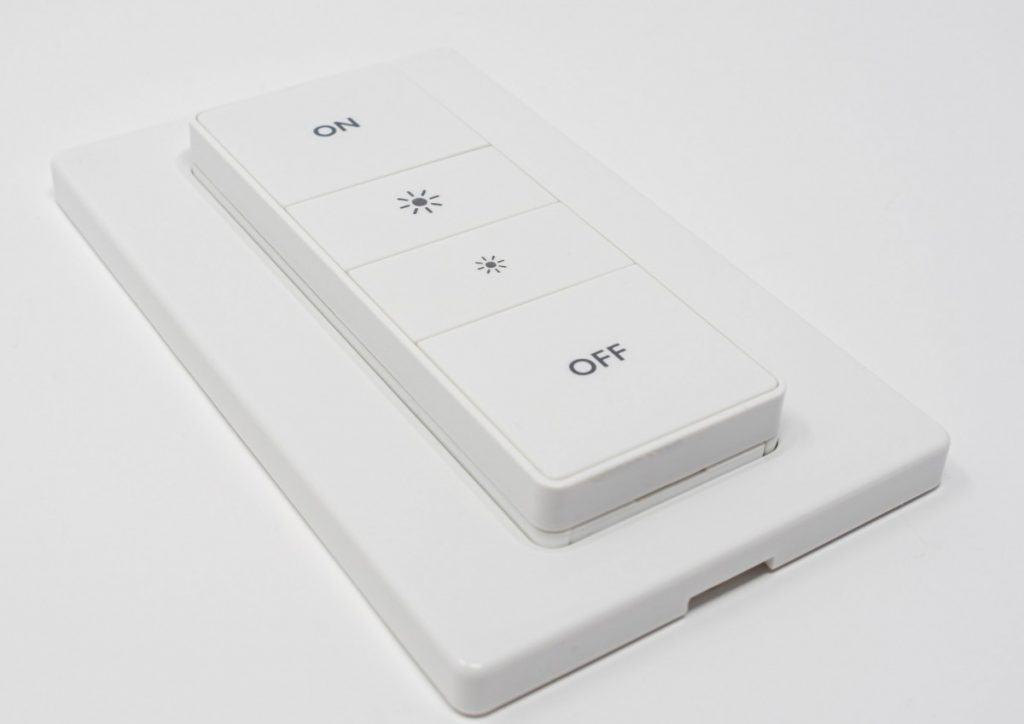 Smart Switch Installation
Installation is like any other switch. First, turn the power off at the mains as you'll be accessing live power wires. Remove the old switch with a screwdriver or drill.
You'll connect the wires going to the switch via screws on the side. Unscrew these wires, and the switch should be able to be pulled off the wall.
Watch this YouTube video to learn how to install a smart switch:
Take note of the terminals and colors to determine the various wires and compare them to the wiring diagram you'll receive with your smart switch. Here are the steps:
First, connect the hot line wire to the black terminal on your smart switch. After that, connect the hot load wire to the red terminal.
Next, you'll have to pigtail the wires. This involves using a wire cutter to strip a scrap piece of wire and then connect using a wire connector. This will need to go on the neutral wire on the wire connector side and silver terminal screw.
Then put the ground wire onto the green terminal. Replace the smart switch into the wall and affix with screws.
Finally, you can use the app that comes with the smart switch to configure it.
3. Use Smart Plugs
Smart plugs are one of the easiest ways to bring smart technology to your home or office. Smart plugs go into a wall socket, and then appliances plug into the smart plug.
Aoycocr Smart Plugs (available on Amazon.com) are designed to work with a variety of home assistants like Amazon's Alexa. You can grab a four-pack to try them out in a few locations, such as a hall lamp, fan, doorbell camera, and air purifier.
Smart plugs give you the ability to provide your existing appliances with extra features. This may be a timer function, useful for when you want a humidifier to run for a few hours and then turn off.
You can program the light on a smart plug to turn off and on every day, meaning a straightforward way to install a home security feature.
More advanced smart plugs may even give you the ability to make a rolling schedule. For example, it switches off at 5 pm every second day, rather than 7 pm.
You can also remotely control smart plugs the same way as other smart devices. This is handy for turning on lights for visitors or warming up a room via a heater.
Smart plugs should improve your energy efficiency. By having lights turn off automatically or being remote controlled, you can guarantee a light or appliance is off unless you set it that way.
Keep in mind that the bulb will put limits on what your smart plug can do. If you have a standard bulb or a white bulb, it won't show all the different colors. This is where you need to purchase a smart bulb.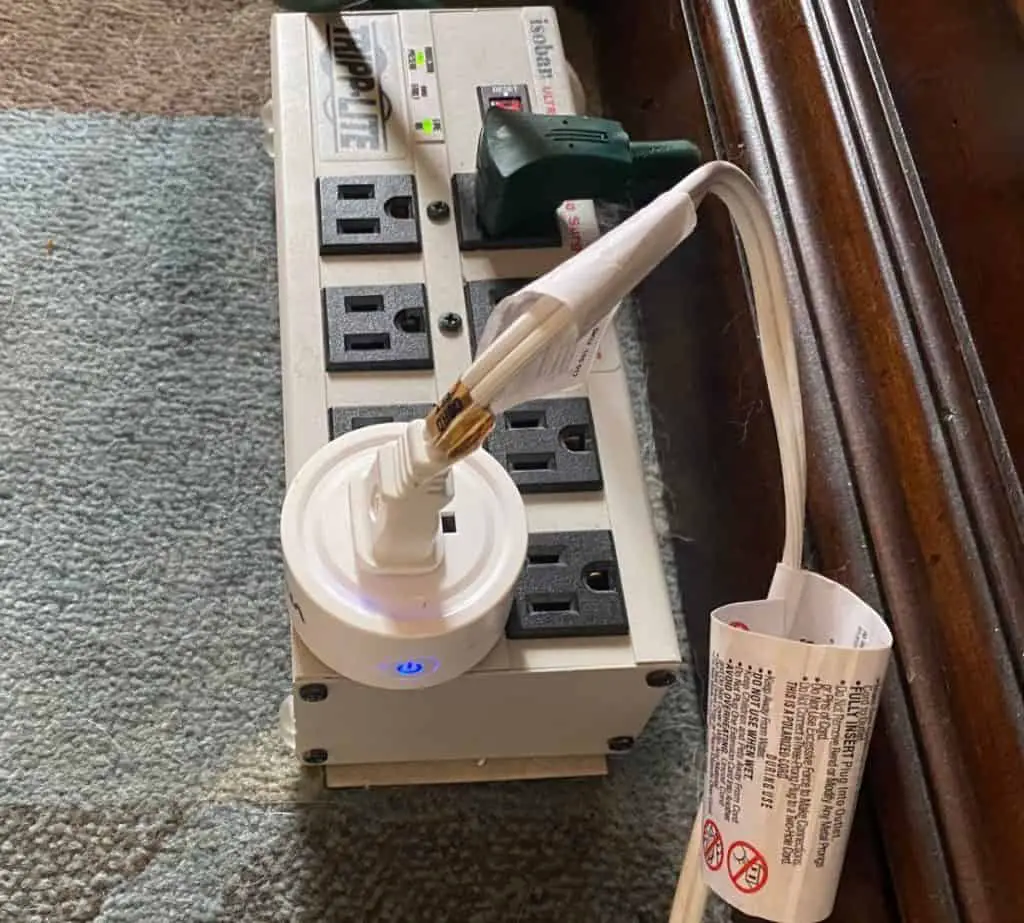 4. Get Amazon Alexa and Echo
Alexa and Echo are the names given to Amazon's smart assistant, which you can use alongside smart plugs, switches, and bulbs to make any light a smart light.
Once you've got your Amazon device up and running, power on the smart device and use the voice command to discover compatible devices, these can then be programmed using the Alexa app, including setting up routines.
You can also use the Alexa app to connect new devices if it's not working via the voice commands. Here are the steps:
Open the Alexa app.
Go to Devices and click the plus icon in the corner.
Select Add Device, and then it should show any compatible devices if they're powered on.
Routines are preprogrammed bunches of actions, like turning your alarm off and your bedside lamp on in the morning. These can give you a whole new level of smart light as you can make the light come on in the dimmest mode between certain hours, like an automatic night light.
If you've got a variety of smart products, use a smart home compatibility tool, such as the Smart Home Solver, to ensure the various parts work with each other. It'll check whether the light bulbs you want will work in the way you want.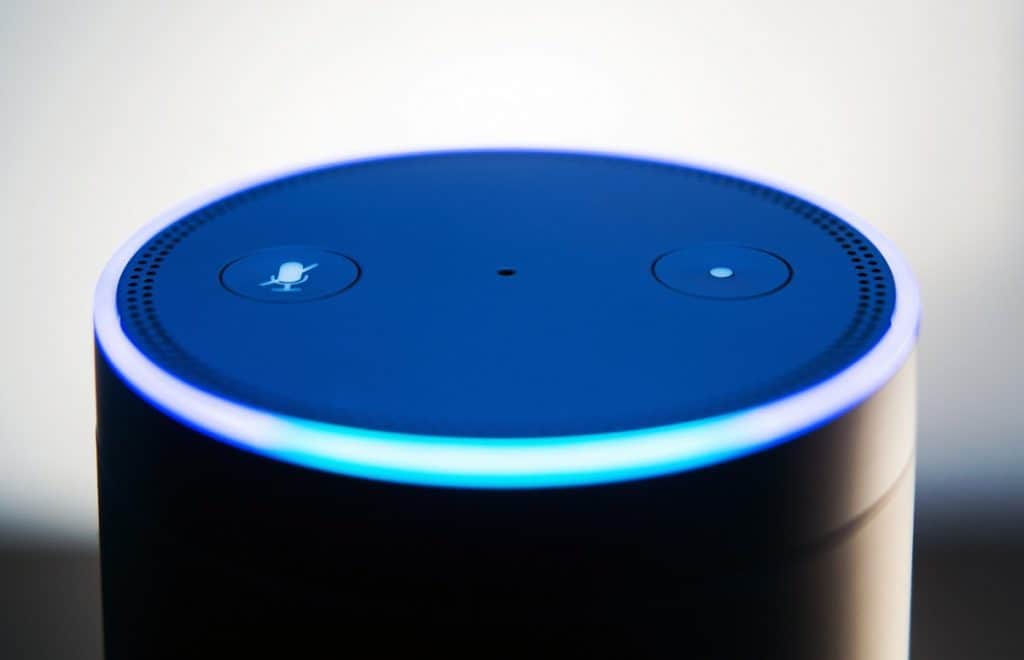 5. Use Online Software
Some excellent software online can help unite all your smart devices and enable you to turn your light into a smart light.
One that's very straightforward and free with a premium version is If This Then That. This website works by creating an account via email and then adding apps that sync up with Alexa, Google Assistant, Siri, and many other services.
This means you can set up smart light features like timers, dimmers, security lighting, and more to enable remote control of your lighting.
The premium plans allow more advanced routines, like multi-step apps. You can also do the namesake conditional logic. These are for advanced users of smart devices, but it's easy to make some tremendously clever light routines with a bit of experimentation.
6. Make a DIY Smart Switch
If you're looking for a fun introductory project, a smart light is a great one to try.
To build a smart light, follow the steps below:
Construct a smart switch that is operated through the internet. This will use the BLYNK app and some computer code you can get from this project page.
Mount the breadboard on a mounting plate.
Then, connect a NodeMCU ESP8266 such as the HiLetgo Wireless Module (available on Amazon.com) and wire it up with a battery. The wireless modules are Wi-Fi enabled, and you can load computer code to allow you to program a smart switch, such as through a timer or other features.
Final Thoughts
There are so many options for converting your lights into smart lights. For general lights such as lamps, you can go via a smart plug or a smart bulb. The smart plug is one of the easiest ways to turn any appliance into a smart light. Other options include smart switches, smart plugs, or making a DIY smart switch.
Amazon's Alexa and Echo will help connect all your smart devices, including plugs, switches, and bulbs, in one place. This means you can set up integrated routines and programs to have your house carrying out its security and energy-saving tasks.