Modern IoT devices have allowed non-tech people to automate their homes in unique and refreshing ways. But the most difficult thing about home automation isn't creating a new routine; it's coming up with a routine that actually makes sense.
Here are 13 of the best Google Home routines that will simplify your life:
Good morning.
Good night.
Movie time.
Let the sun in / Make it dark.
Workout time.
Arriving home.
Automatic coffee or tea.
Automatic indoor and outdoor lights.
Control music.
Business call.
Automatic space heater.
Off-peak electricity automatic home appliances.
Goodbye.
Routines aren't difficult to set up if you know what you want to do with them. This article will go over some of the best Google home routines. I guarantee that they'll make your life just a little bit easier.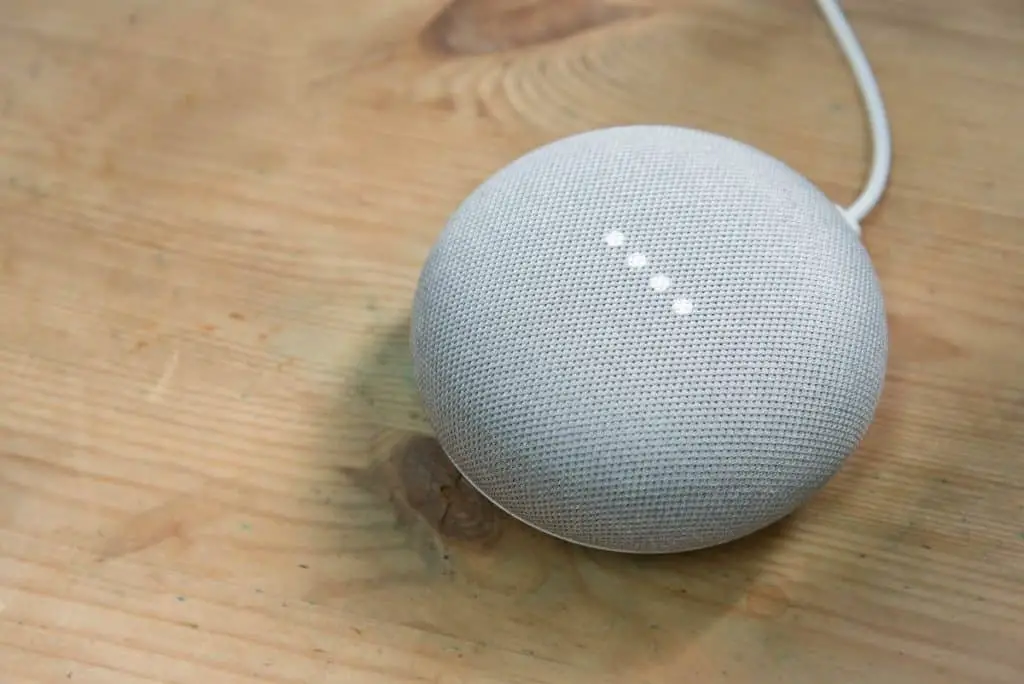 1. Good Morning
Few people can get out of bed without an elaborate ceremony.
It used to take me fifteen minutes just to get out of bed and brush my teeth because I'd end up browsing through social media and messages on my phone.
But not anymore. Using an automated or voice-triggered good morning routine on your Google Home will make you more productive, and it's probably better for your sanity, as well.
You don't even have to use your phone as an alarm – you can use the Google speaker instead. Allow it to play your alarm for a few minutes, and then have it tell you the weather forecast and your Google Calendar schedule for the day.
You can make your good morning routine as elaborate or as simple as you wish. Here are a few things that you can do with Google Home and some smart gadgets:
Catch up on your schedule, the weather, and international news.
Slowly open smart blinds or curtains.
Brew a cup of coffee automatically.
Play music in the bathroom.
Turn on bedroom and bathroom lights.
Change the temperature on your smart thermostat (this is especially useful if you have a lower temperature for sleeping).
Play a news station in your living room or kitchen.
You can incorporate a ton of things into a simple morning routine. It's best to keep all of these tasks time-limited.
For example, have the music in the bathroom turn off after 10 minutes. The same goes for the bathroom and bedroom lights.
So, it'll "force" you to get out of bed within a designated time frame.
Plus, you'll roughly know what time it is, which means you won't be late for work.
2. Good Night
A good night routine is a perfect counterpart to your good morning routine. However, instead of a hip-hop playlist in the bathroom, you should play some relaxing music throughout the whole home.
Combine calming music with a cup of chamomile tea and red LEDs to deepen your drowsiness. So, add a smart electric kettle and your smart light bulbs and LED strips to the routine.
That said, turning off lights and home appliances automatically is the best part of your new good night routine.
You can turn your smart (or non-smart, with a smart plug) TV off, as well as all the indoor lights. Keep the outdoor lights on, dim them, or turn them off, too, if you wish.
Google has already implemented a bedtime routine into the Home app. So, use it as a template and personalize it according to your needs and smart gadgets.
Don't forget to add your thermostat to the automation too. The healthiest bedtime temperature is about 65 ℉ (18.3 ℃).
It's slightly lower than you might find comfortable, but it'll improve your sleep quality.
3. Movie Time
Another custom that you can simplify with Google Home routines is movie time. If you're like me, you have a whole checklist before you even find a movie to watch:
Use a smart plug or smart cooktop to preheat the burner for your popcorn.
Automatically dim all lights in your house.
Change the LED strip behind the TV to a golden orange.
Turn your smart TV and Hi-Fi system on automatically.
Essentially, all the stuff you'd do manually, you will now be able to execute automatically.
You can make an IFTTT command so that when you say "It's movie time," your entire home transforms into a small cinema.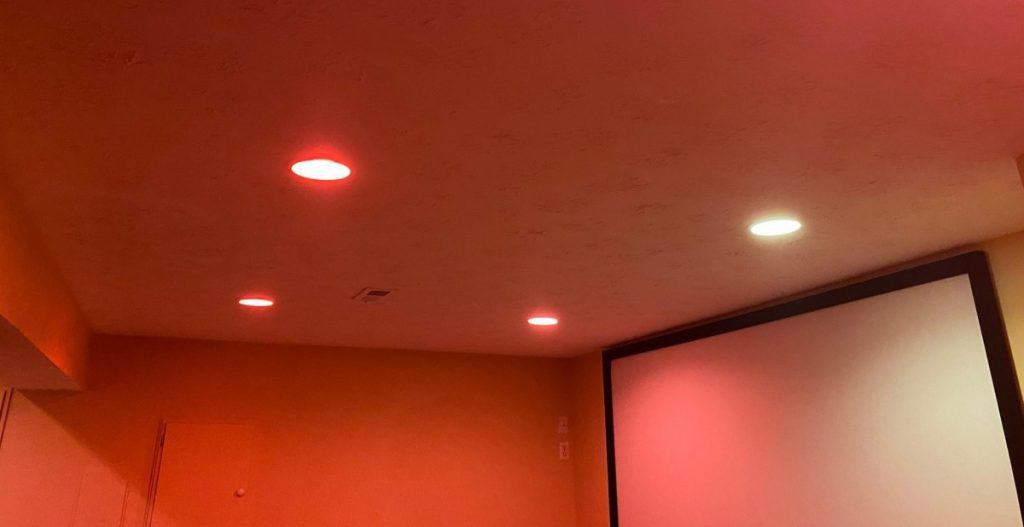 4. Let the Sun In / Make It Dark
If you have smart blinds or curtains, Google Home can control them for you.
And when you do allow the sun's natural rays to illuminate your place, you don't need artificial lighting anymore.
So, when you say "Let the sun in," you can open the curtains or blinds while simultaneously turning off all lights in the room.
Of course, "Make it dark" would do the exact opposite. It's perfect when you want to take a power nap in the middle of the day.
It's useful to have these two commands in addition to the "Good morning" and "Good night" routines. You get a greater degree of control over the lighting in your home.
If you don't have smart blinds or curtains, you're not alone. They can be very expensive and challenging to install. However, there's an alternative.
The SwitchBot Curtain Motor from Amazon.com can transform any curtains into smart curtains. It's a powerful motor in a tiny package that's very easy to install.
5. Workout Time
Did you know that your Google Assistant can be an extremely helpful personal trainer?
You can use integrated fitness apps if you like to follow a specific program. Alternatively, if you're like me, you'll use Google Assistant as a handy stopwatch or timer.
But why don't you go a whole step further by creating a personalized workout routine?
When you say, "Google, it's workout time," the speaker can automatically play your Spotify workout playlist, turn on your smart fan and smart essential oil diffuser.
You could also add some color to your workout with smart RGB bulbs.
Don't forget to sync your Google Home with your favorite fitness tracking app. Sync it with your Google Fit account to have an insight into your progress and stats.
And to prevent working out for too long, set a 45-minute timer for the whole workout plan.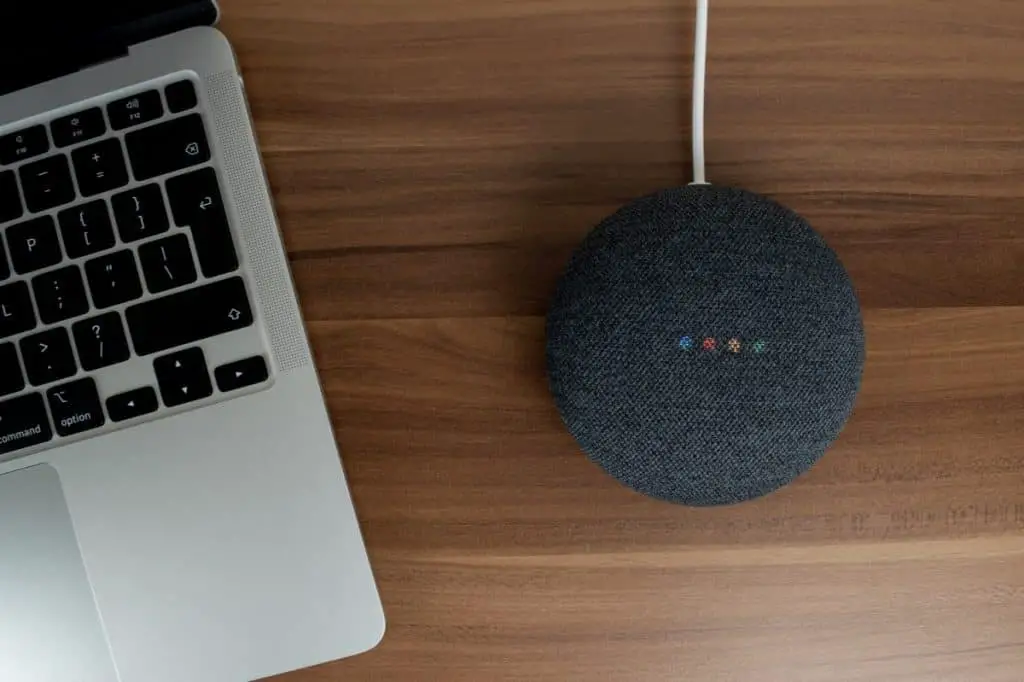 6. Arriving Home
The most useful routines are the ones that you'll use all the time. Utilize geofencing to create a routine that will open your garage door and unlock the front door automatically, for instance.
Geofencing is a service that checks your phone GPS to see where you are. If it detects that you're almost home, it'll trigger the routine.
Unfortunately, geofencing can be tricked into thinking you're near. A hacker could also use your coming home routine to gain access into your house.
Instead, I recommend using Google Assistant on your smartphone or car to trigger the automation.
For example, when you say, "Honey, I'm home," Google Home will do the following:
Hint: Make two routines based on the time of the year. That way, Google Home won't turn the lights on if it's still sunny outside.
This is arguably the most useful Google Home routine on the list. You won't have to lift a finger as you walk into the house. Everything happens automatically.
7. Automatic Coffee or Tea
Now that you have a homecoming routine, it's time to sip on some hot tea or coffee.
You can use this command separately from your good morning and arriving home routines. It'll give you more control for those times when you want to skip your daily caffeine buzz.
So, when you say, "I want an espresso," Google Home will automatically turn on the coffee maker and brew you one.
You could make separate routines for different coffees like ristretto, Americano, lungo, etc. What's available depends on your coffee maker.
If you're a tea connoisseur, you've probably found the optimal way to make tea. I use a simple basket tea infuser.
Whatever your tea brewing method, you'll need hot water. Therefore, you could make use of a smart kettle.
The Smarter Electric iKettle from Amazon.com is sleek, fast, and, most importantly, smart. It works with the Smarter app and Google Assistant for IFTTT commands.
So, when you say, "It's time for tea," your kettle will switch on automatically. Just remember to pour some water into the kettle beforehand.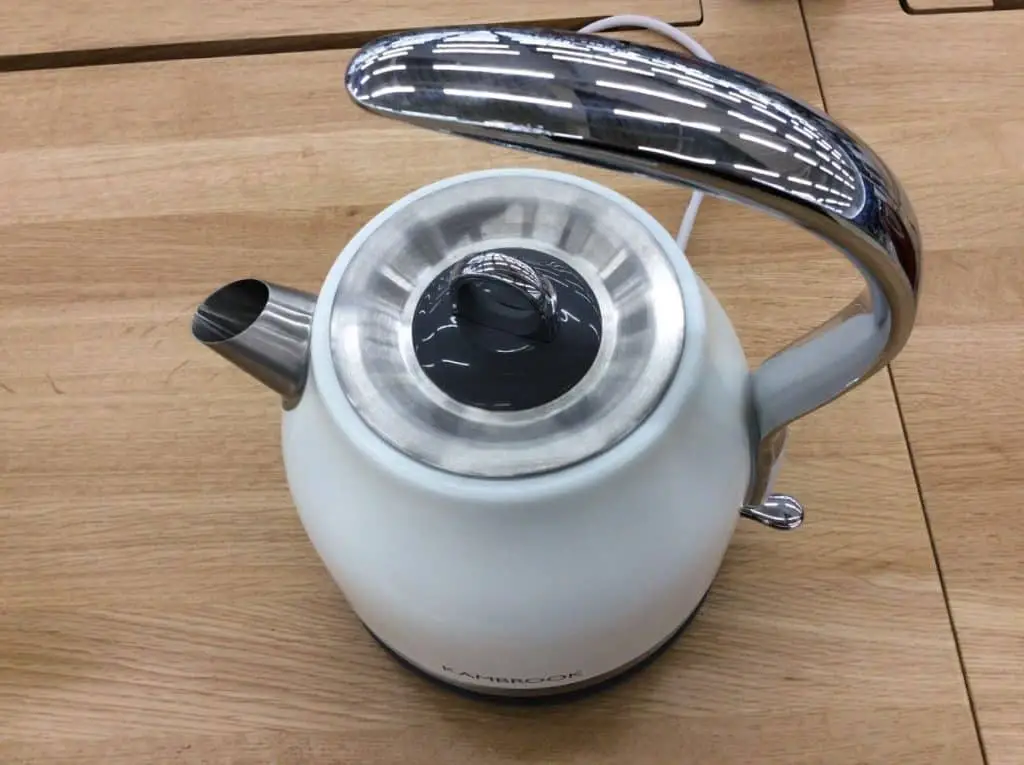 8. Automatic Indoor and Outdoor Lights
There are countless ways to automate the lights in and around your home. Smart switches are a great permanent home upgrade. They let you control non-smart light bulbs too.
Smart bulbs are easier to install and are often RGB, but they'll stop working eventually, and the same goes for smart light fixtures.
You'll again use IFTTT commands to control the lights. For outdoor lights, geofencing or a voice command work great.
For indoor commands, separate voice commands for each room are the simplest. Or you can use thoughtfully placed motion sensors.
Automatic light routines will pay for themselves eventually because they slash your electricity bill by cutting down on energy waste.
If you don't have any smart outdoor lights, you should consider investing in some. They look fantastic and can also light up the path to your home.
The coolest lights I could find are the Sylvania Lightify Gardenspot from Amazon.com. They work with your Google Assistant, and the lights are individually addressable with over 16 million colors available.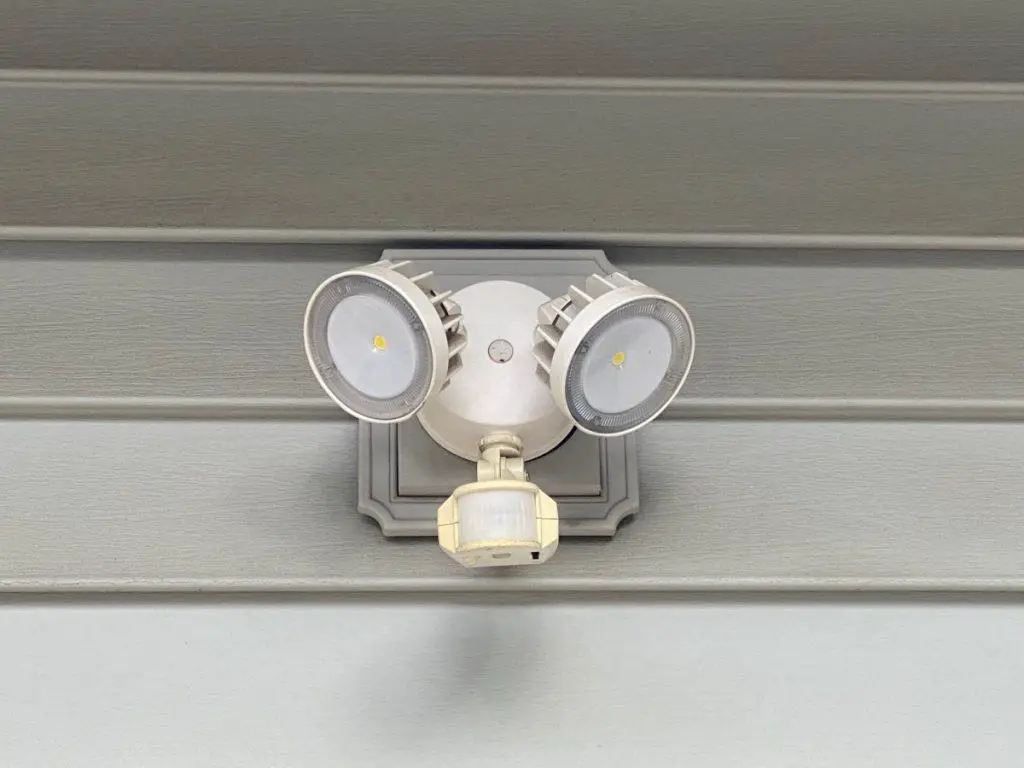 9. Control Music
I know this sounds pretty straightforward, but your Google Home assistant is amazing at playing music. It comes in the form of a speaker, after all.
But you can pair your smart Hi-Fi system with the assistant too. So, you can play music on much bigger speakers.
And you can set up multiple smart speakers around your home to have a separate routine for every room.
Google Home is compatible with several music services like YouTube Music, Spotify, and Pandora.
So, you can create a separate routine to play different playlists on different speakers.
For example, you can say, "Play Today's Top Hits in the kitchen."
It'll take you 15-20 minutes to set up all your favorite playlists in all the rooms. But once you do, you'll have a whole lot more control over what music you're listening to.
10. Business Call
Now that you have three different playlists blasting throughout your home, it's time to create a routine that does the opposite.
Getting a call from your boss is already stressful enough. Running to the speaker and struggling to press the mute button brings it to a whole new level.
So, make a Google Home routine that automatically turns off all music and other home appliances.
In addition to the speakers, turn off your smart fan, smart electric kettle, and dishwasher.
Plus, you'll look authoritative when you yell, "Be quiet," and your home appliances actually listen to you.
11. Automatic Space Heater
Space heaters are great when your room feels chilly, but you can't justify turning the thermostat up.
So, you can incorporate your smart space heater into a routine. It can be a simple "It's cold in here" voice command.
Alternatively, you can use a smart thermometer so that the space heater switches on if the temperature is below X degrees.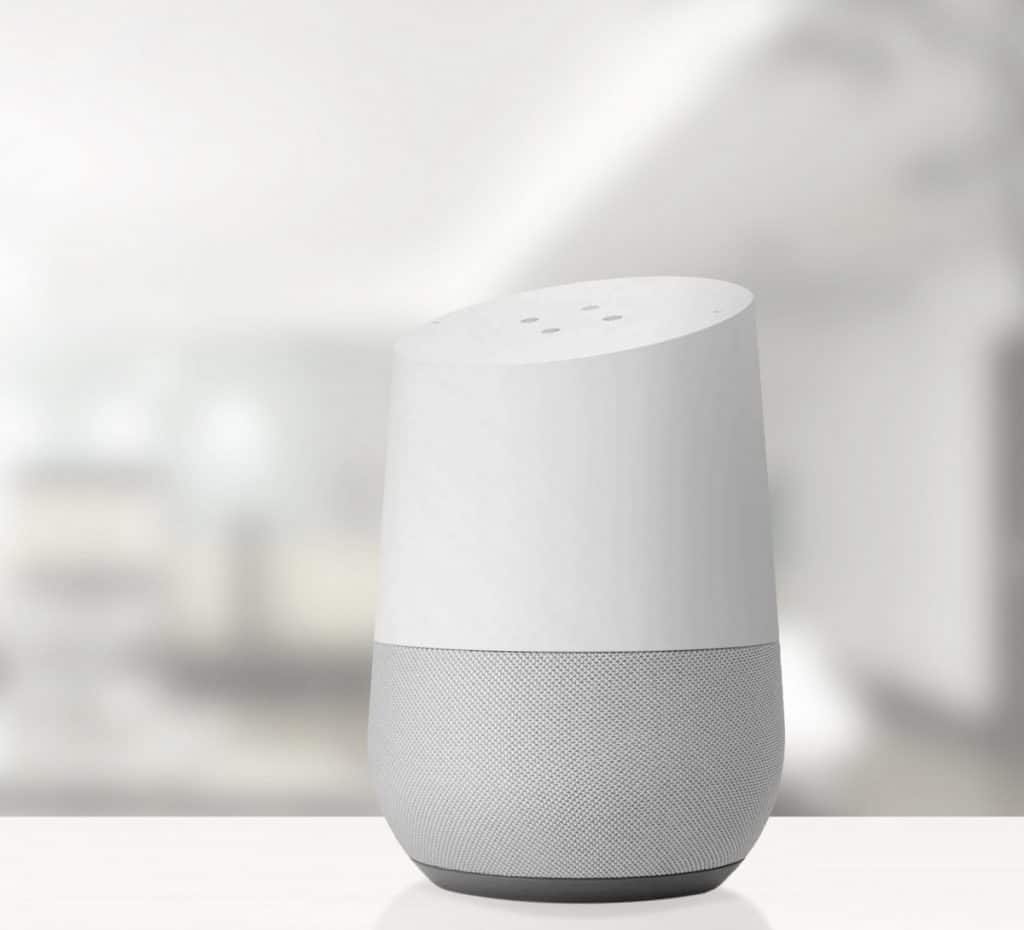 12. Off-Peak Electricity Automatic Home Appliances
Off-peak electricity time is a thing in most places around the globe. In some states, off-peak electricity is 10 times (or more) cheaper than peak electricity.
Naturally, you don't want to turn the dishwasher or washing machine on during peak periods.
So, you can create a Google Home routine that turns on all power-hungry home appliances during off-peak times only.
For example, when you load up your washing machine and prepare it for washing, you may tell Google Home, "It's laundry time," but the washing machine won't turn on before it's off-peak time.
You can do this for all electricity-drawing appliances like your water heater and dishwasher.
13. Goodbye
A goodbye routine is exactly what it sounds like. You say something like, "Goodbye, Google," as you walk towards the door.
Google Home takes care of the rest. It turns off everything you don't need when nobody is home.
Here are a few devices that you could add to the list:
All smart light bulbs, LED strips, and light fixtures.
Smart TV.
Smart speakers.
Oven and stovetop.
Computer.
So, no more wondering whether you turned the oven or clothes iron off before you left.