It's common for people to leave their front porch light turned on to let others know that they may be at home or for security reasons whenever they're away from home and to ensure they never have to walk out into a dark, unlit porch. The best way to do that is by automating front porch lights. Maybe you, too, want to do that—good idea.
Here's a step-by-step guide on how you can automate a front porch light:
Swap your old switches for smart switches.
Replace conventional bulbs with smart bulbs.
Use motion sensors for specific functions.
Today's post will cover everything you need to know about automating front porch lights. Read on for an in-depth guide on the different ways to automate front porch lights for various functions and the tools you need for each method.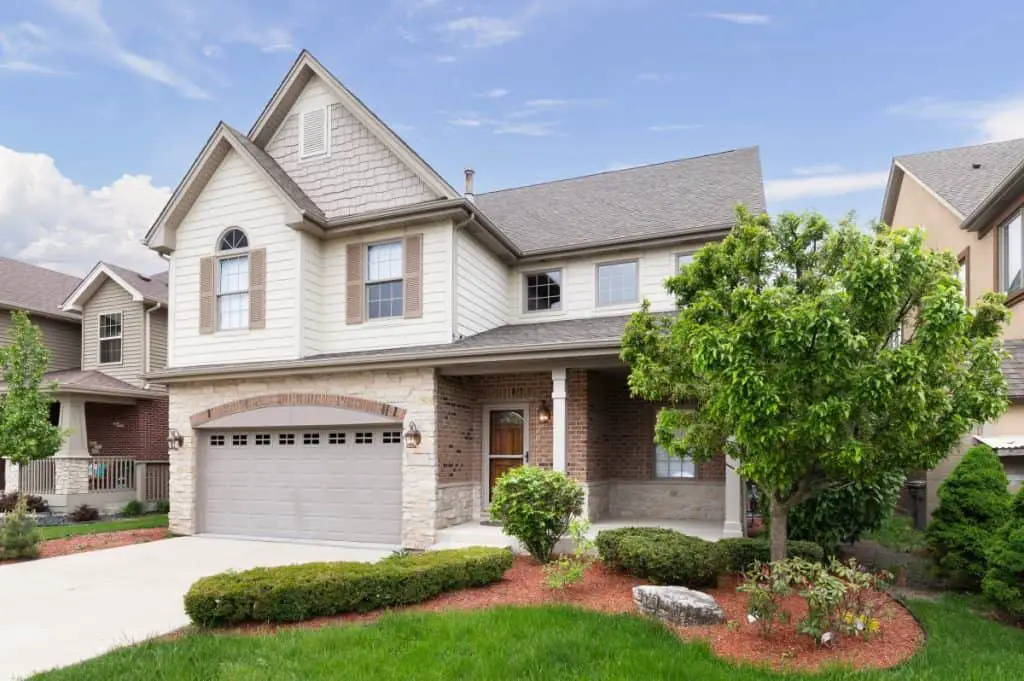 Acquiring the Necessary Tools
Your traditional bulbs and switches won't cut it as far as "smartening" your outdoor lights goes. And as with many other home automation endeavors, you may need a computerized system, too, to tie everything together.
Here's a list of all the tools you might need:
Smart switches or smart bulbs
A home automation hub
Motion sensors
I'll discuss these tools in greater detail and why you need them. Also, I'll give suggestions on the best products to buy in each category.
Smart Switches
Depending on the outdoor light automation method (more on this shortly) you opt for, you may need to purchase smart switches. These will replace your traditional switches, but you won't necessarily need to replace your existing in-wall back boxes.
Smart switches work pretty much like traditional switches, only that they can be controlled remotely via a home automation hub. Some options can control not just lighting but also other switch-wired devices connected to your home WiFi.
As with any other purchase, smart switches vary in price and functionality. For your DIY outdoor lighting automation project, you'll want a reasonably priced option with the following functionalities:
Compatibility with voice control
Smartphone remote control capability
Able to schedule in advance when to turn on/off the lights at a specific time
Compatible with event-based automation involving several smart home devices controlled via a smart home hub
Most switches on the market tick all the above boxes, so finding a solid option shouldn't be a problem.
If I had to choose one, I'd probably go with the Lutron Caseta Smart Home Switch found on Amazon.com. It comes with all the above functionalities, but the product's selling point is easy installation. It only takes about 15 minutes to install as it mounts onto virtually any wall surface (meaning you won't need to cut holes or pull wires).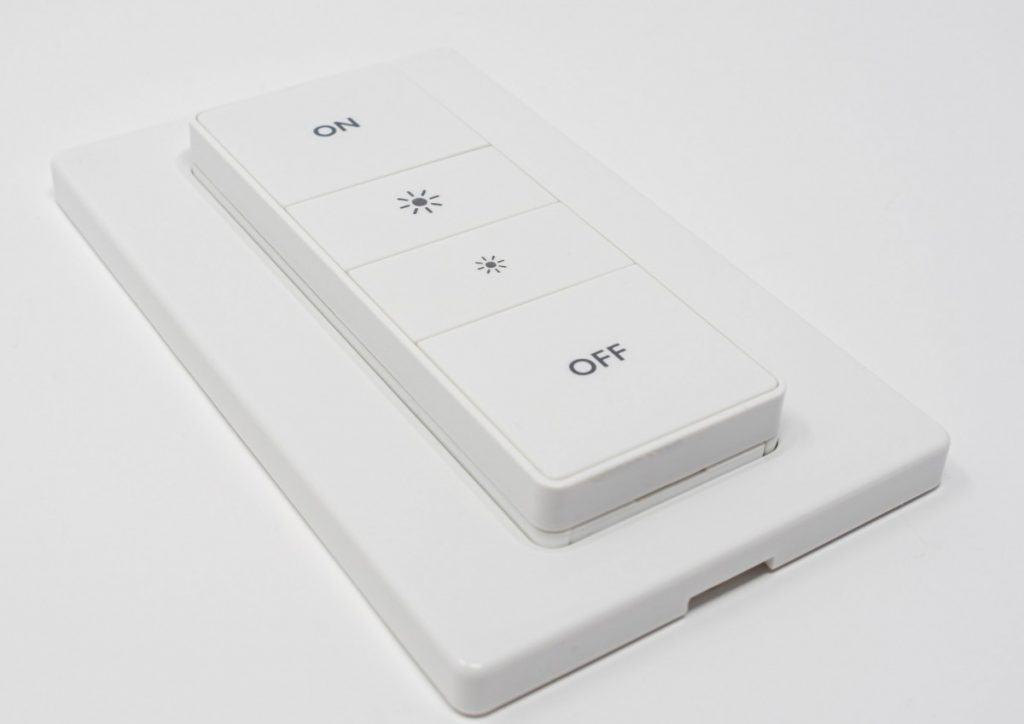 Smart Bulbs
If you prefer not to "smarten" the switches, the alternative is to swap out your conventional bulbs for smart ones. The best smart bulbs for outdoor light automation come with built-in radios to sync with your WiFi and cloud connectivity.
Many affordably priced options can pair with your mobile device via Bluetooth or your router via a WiFi connection. Typically, smart bulbs that use other wireless protocols such as Zigbee need a hub to function.
Fortunately, most popular hubs such as Amazon Echo Plus and SmartThings are Zigbee-compatible.
And while features and functionalities are crucial considerations when choosing smart bulbs for your front porch, you'll also want to choose an option that can withstand the elements.
To ensure that it will, choose a weather-rated option such as FEIT Electric HomeBrite Smart LED Bulb on Amazon.com. Not only is this an all-weather option, but it can also work without a hub, WiFi, and cellular signal.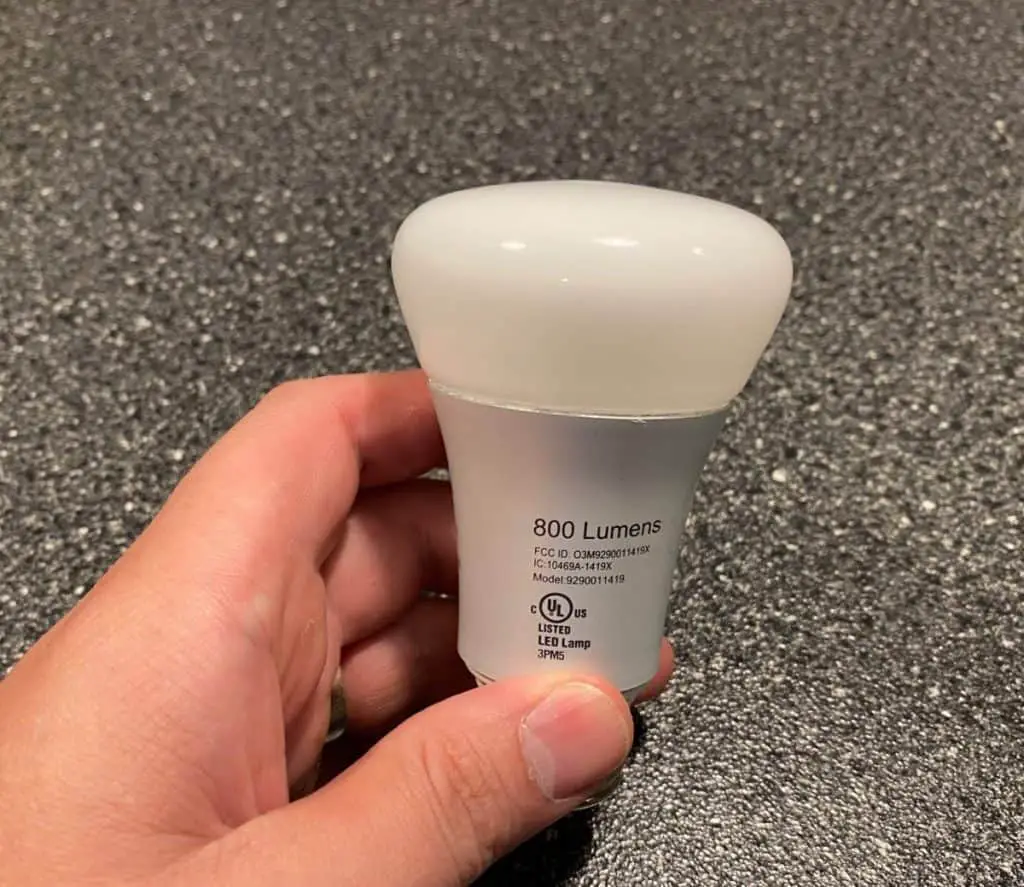 Home Automation Hub
Whether you need a hub will depend on the automation method you choose. For instance, some smart bulbs can function without a hub, and others need one.
Should you choose a method that needs a hub, here are 2 options from Amazon.com that you'll want to consider:
Both these options come with all the functionalities you'd expect from a home automation hub: facilitating remote and voice control, compatibility with various platforms, etc.
However, Samsung SmartThings comes with built-in motion sensors, a feature that the Phillips Hue Smart Hub doesn't have. However, this extra functionality comes at a premium because there's an almost 200-dollar price difference between these two.
The bottom line?
If you're on a budget and only want basic light automation, go with Phillips Hue. But if you're looking to set up complex automation that involves motion sensors, you'll be better off with SmartThings because it eliminates the need to purchase sensors separately.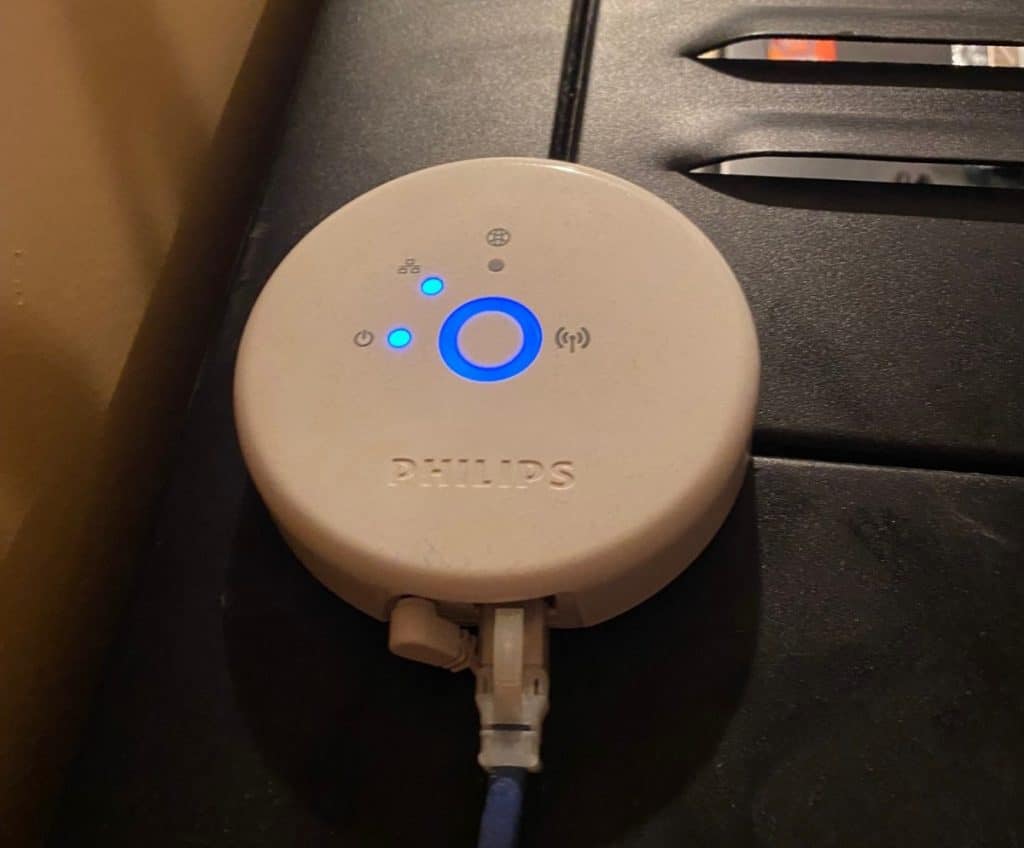 Motion Sensors
Motion sensors help your outdoor light automation system detect when someone is at the door so it can switch on the lights without your intervention. You can also set up door sensors to automatically turn on the lights when you open a specific door to head outside.
With this kind of functionality, you never have to come home to an unlit front porch. Having the front porch lights automatically turn on when someone approaches your home can also be a deterrence measure against burglars.
And if you set up the lights to turn on when you open a particular door, you can beef up your security by ensuring that you don't come out to a dark porch in the middle of the night in case of an intruder.
Regarding which sensors to purchase, you'll want an option that combines affordability and reliability. SimpliSafe Motion Sensor from Amazon.com ticks both of these boxes and comes with 3 customizable motion ranges of 15 ft (4.57 m), 30 ft (9.14 m), and 45 ft (13.71 m), and isn't triggered by pets (which can be pretty annoying sometimes).
If you're looking to use the motion sensor for more than just the front porch lights, consider the Philips Hue Outdoor Motion Sensor from Amazon.com. While it's priced slightly higher than SimpliSafe, it's a more robust motion detection system that's weather-resistant, controls up to 50 smart lights, and works with Alexa.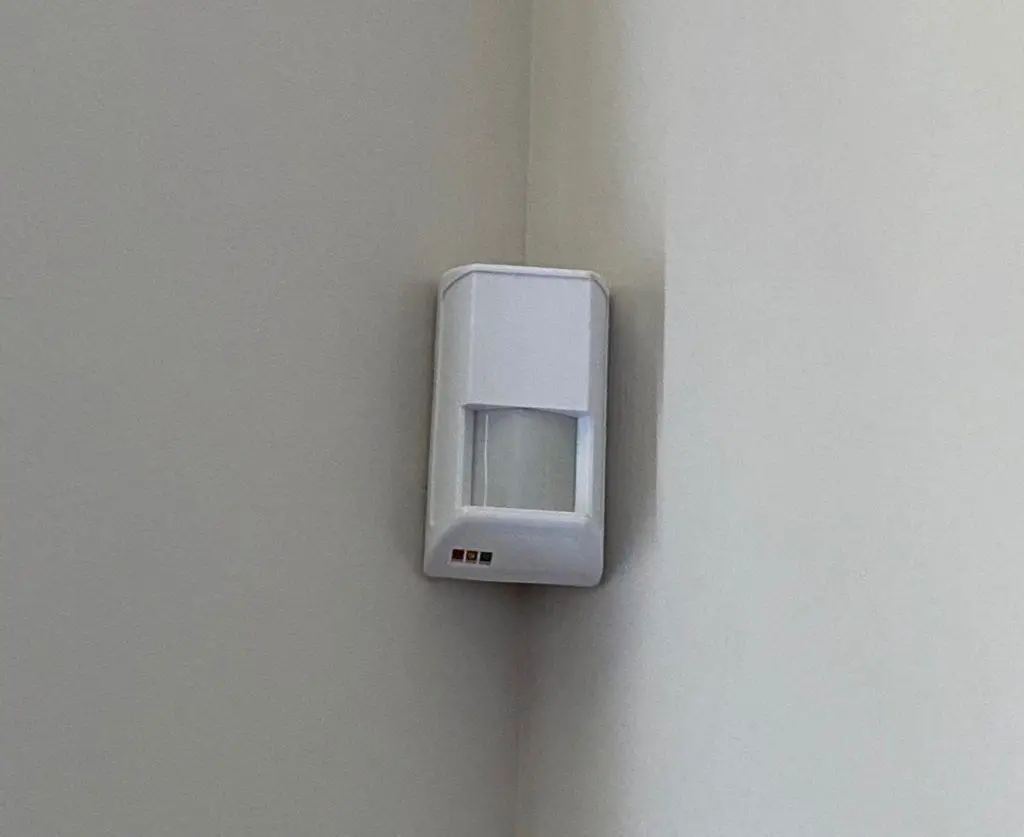 How To Automate a Front Porch Light
The ideal automation method will depend on the kind of functionality you're going for. Generally, smartening the bulbs or switches alone provides basic automation functionalities like remote control, whereas more robust automation involving motion sensors and hubs comes with extra convenience.
To clarify, let's look at the various ways you can automate your front porch lights, the steps involved, and the functionalities you can achieve with each method.
1. Swap Your Old Switches for Smart Switches
One of the simplest ways to automate front porch lights is to swap out your old switches for smart ones. Depending on how much you're willing to spend, you can add significant automation functionalities beyond remote control.
Most high-end options come with functionalities such as:
Once you figure out how much functionality you need from your switch, all that remains is to install it.
Here's a handy video showing how to go about it:
For the post-installation setup (so you can start controlling the lights), you'll need to check the specific smart switch you opt for because this can vary depending on whether a hub is needed or not.
Most products come with instructions on setting up the switch after installation, so this shouldn't be too big of an issue.
2. Replace Conventional Bulbs With Smart Bulbs
Generally, smart switches and bulbs provide similar automation functionalities, with variations born out of the specific product you choose. So if smartening the switches seems too risky or complicated (it can be, for some), you can opt for smart bulbs for easier installation without sacrificing functional capabilities.
The only downside to this automation route is that you'll need to train yourself and any other people you live with to always leave the switches on. Otherwise, the bulbs won't work.
If that isn't a deal-breaker, let's review how to install and set up smart bulbs.
The installation and setup process will depend on the kind of technology your smart bulb uses for connectivity. There are 3 options here:
For Smart Bulbs That Use WiFi
Download the app required for control. Typically, this will be indicated in the bulb's installation manual.
Connect your mobile device to your home WiFi and Open the app installed in step 1. From the app menu, choose the "add product" option.
Screw the smart bulb onto the bulb holder. Do this just like you would with a conventional bulb.
Turn the bulb on and off 3 times and give it a few seconds to pair. When it's done pairing, you'll get notified on your phone. Some bulbs will keep flashing during the pairing process; you can also use this to know when the pairing is complete.
Once the bulb has paired, key in your WiFi login credentials and connect it to your home network. You should be able to find this option in "Settings." The bulb will connect automatically.
Create a name for your smart bulb and start experimenting with the controls.
For Smart Bulbs That Use Bluetooth
Smart bulbs that use Bluetooth for connectivity are easier to install and set up than those that use a hub or WiFi. The steps involved are as follow:
Turn on your mobile device's Bluetooth and install the required app. Again, this will be indicated in the product's installation manual. Create an account on the app and proceed to the next steps.
Open the app and select "Add new device." A menu will appear, from which you'll select the "Lights" option.
Screw the bulb into place and allow a few seconds for pairing to complete. You'll get a notification on your phone to indicate when the pairing is complete. Alternatively, wait for the bulb to stop flashing/flickering.
Approve all the prompts that appear on your phone after pairing. That's it; you can start controlling your lights remotely on your mobile device.
Note: While smart bulbs that rely on a Bluetooth connection are convenient to install, they come with one caveat: they're limited to your mobile device's Bluetooth range, meaning you need to be relatively close to control them remotely.
For Smart Bulbs That Use a Hub
For smart bulbs that need it, a hub acts as an intermediary between the bulb and your WiFi router. The bulb connects to the hub, which then connects to the router to complete the connection "cycle."
Here's how to set it up:
Install the smart bulb's recommended app. Once installed and launched, create an account.
Turn on your WiFi router (if it's not already on) and plug the hub into a power source. Create a connection between these two.
Screw the smart bulb onto the bulb holder. Switch it on and select the "Search" option on the app you installed in step 1 above to initiate a search.
Once the bulb is detected on the app, select it and give it a few seconds to connect. Once connected, you should be able to control the bulb via the app on your mobile device.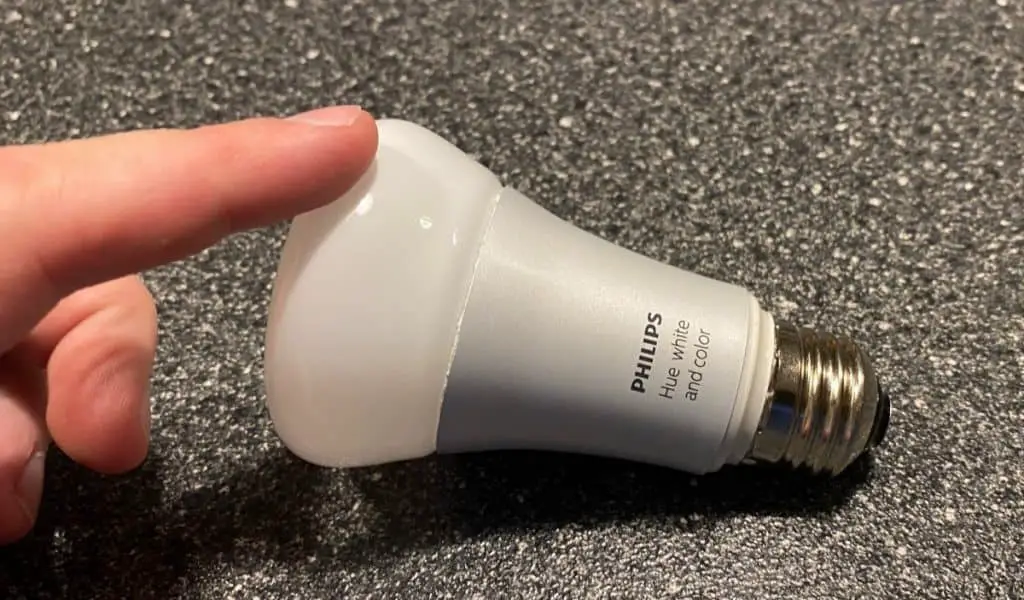 3. Use Motion Sensors for Specific Functions
Remember when I mentioned motion sensors among the tools you need to automate your front porch lights? This is the part you get to use them.
Motion sensors come in handy when you need to automate your outdoor lighting such that:
Your front porch lights automatically come on to welcome you home. Let's call this type of automation the "Welcoming Party."
Your front porch lights automatically switch on or increase brightness when you go out at night through a particular door. We'll call this the "Watchman."
Let's delve into these automation ideas in the next section.
How To Set Up the "Welcoming Party"
The whole point of setting up a "welcoming party" is to ensure that you never come home to a dark porch. With this automation, your front porch lights will automatically switch on when you're within a specific range of your porch.
You can either purchase smart lights with built-in motion sensors or install a motion sensor and link it to existing smart bulbs/switches to set this up.
Here's a video demonstration of how to install smart lights with built-in motion sensors:
Additionally, here's how to install motion sensors (I've chosen Philips Hue, but the steps are pretty much the same for other brands):
How To Set Up the "Watchman"
This type of automation is more of a security measure. It ensures that if you ever need to go out in the middle of the night (to investigate something, for instance), you'll find a well-lit porch.
To set this up, you'll need a door sensor and smart bulbs. Here's a video showing how to go about it:
Final Thoughts
As you can see, there are different ways to automate your front porch lights for various functionalities. As a general rule, let your automation needs guide your choice of automation method.
Also, strive to make the most of what you already have.
For instance, if you've automated other parts of your home and want to set up a welcoming party for your front porch, find out if your existing hub can support that.
Some have built-in motion-sensing capabilities that can eliminate the need for other purchases, such as lights with built-in motion-sensing capabilities or individual motion sensor units.