Smart switches are a fantastic upgrade to make your home smarter. You can control both smart and regular light bulbs, electric boilers, heaters, and pretty much everything else that crosses your mind. But can you control a smart switch with a smart plug that goes into the wall?
You can't control a smart switch with a smart plug because a smart switch is connected directly to the house wiring, whereas a smart switch plugs into an outlet. However, you can control a smart switch and a smart plug from one app if they are compatible.
In most cases, you won't need to control a smart switch with a smart plug in the first place. But in case you want to control a smart plug using a smart switch, keep on reading to learn more.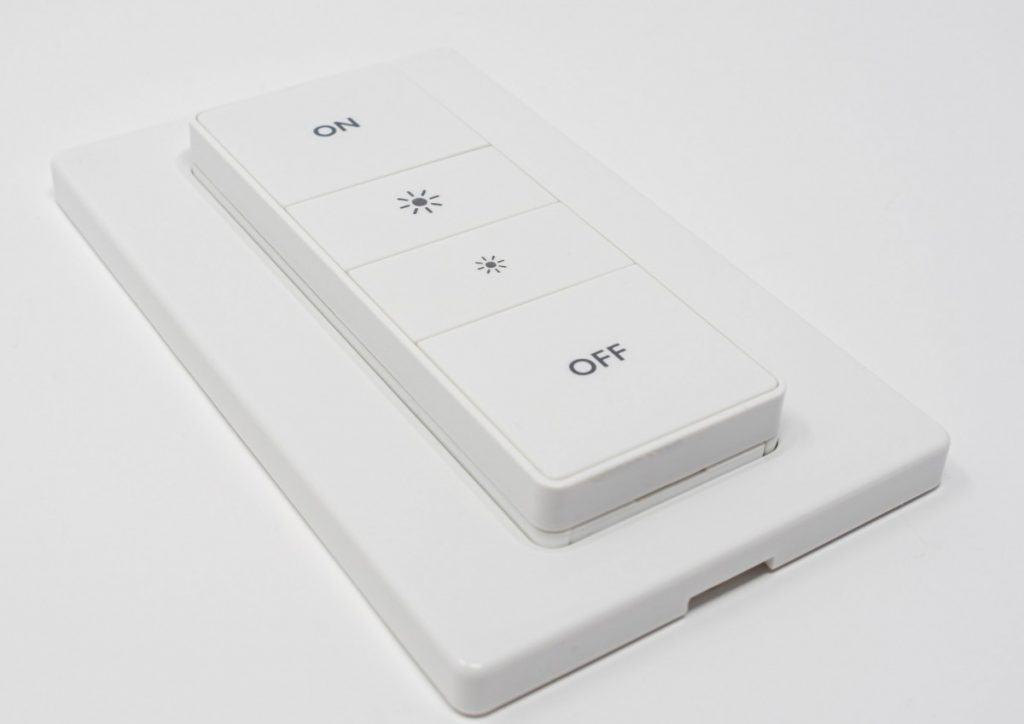 Can a Smart Switch Control a Smart Plug?
A smart switch can control a smart plug if the outlet is directly connected to the smart switch or the smart switch and smart plug are compatible. Google Home, Amazon Echo, Z-Wave, and similar technologies allow you to control both devices separately.
Granted, controlling a smart plug using a smart switch is a rare usage scenario. The smart plug already acts like a smart switch, but it's slightly easier to install and is compatible with almost any electric appliance.
On the other hand, smart switches are limited to household appliances that you'd control using a regular switch, such as your heater and lights. Both have a place in your smart home, so you won't have to pick and choose.
How To Make a Smart Switch and a Smart Plug Compatible?
You can make a smart switch and a smart plug compatible using a hub that unites different technologies, such as Alexa, Google Home, Z-Wave, Lutron, and Zigbee. An automation hub allows you to control all devices from one app.
You can use something like the Hubitat Elevation Home Automation Hub(available on Amazon.com) to control all smart devices. It also helps extend the range if you place it in the middle of your house.
But if you haven't bought anything yet and are only planning to make your home smarter, look for compatible smart switches and plugs.
For example, both the Gosund Mini Smart Plug (available on Amazon.com) and the Kasa Smart Light Switch HS200P3 (available on Amazon.com) connect to Alexa and Google Home, making it easier for you to control them using one smart home device or phone.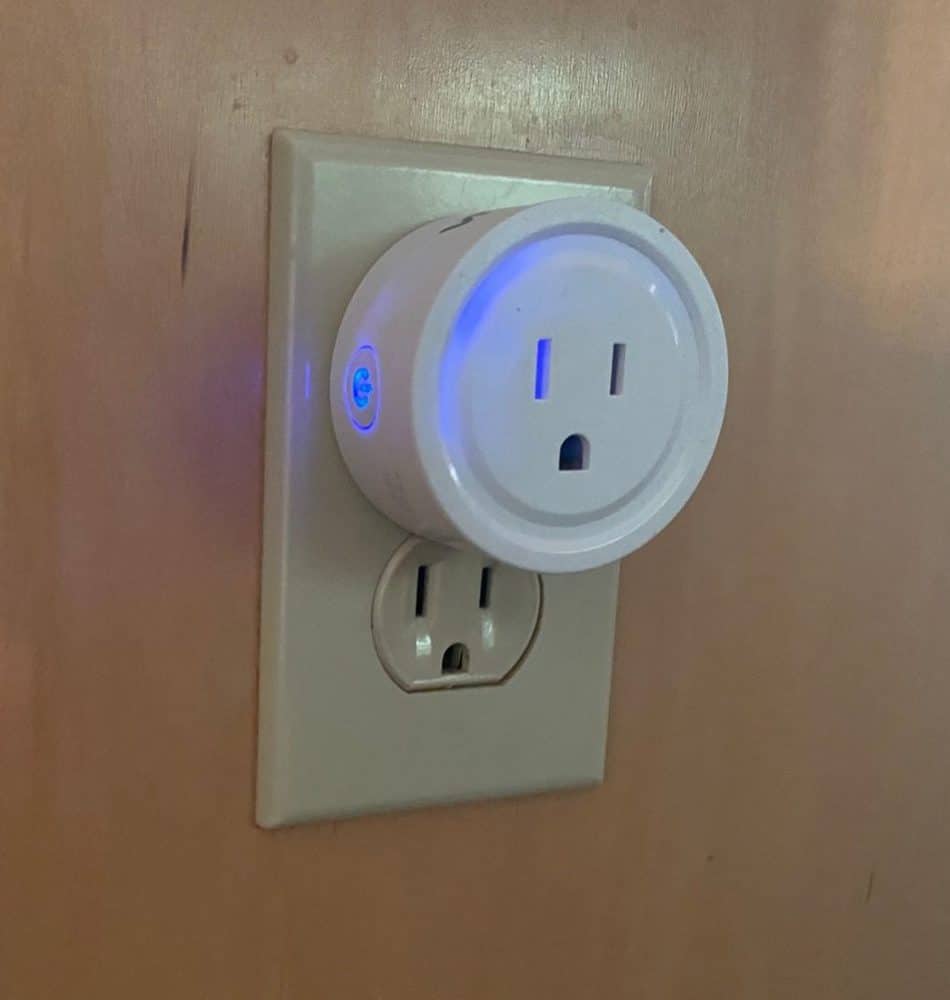 Upgrade an Existing Wall Switch
If you want to keep your regular light switch and add some smart functionality instead, you can add a smart module.
The SONOFF Basic R2 Smart Universal DIY Module (available on Amazon.com) allows you to do just that. You install it anywhere between the light switch and the light fixture by doing some simple rewiring.
Benefits of Smart Plugs
Smart plugs work just like standard sockets but add a ton of handy functionality. Imagine waking up and saying, "Alexa, turn the coffee maker on," and by the time you enter the kitchen, a cup of freshly brewed coffee will be waiting for you.
But there are a ton of other benefits that make smart plugs worth it, such as the following:
Control home appliances remotely from an app.
Save money by reducing power consumption.
Completely turn off devices that are on standby, such as TVs and gaming consoles.
Monitor and track household appliances and their power consumption.
Fine-tune voltages to reduce heat output and power consumption.
Control lamps and other light sources (excluding mounted light fixtures).
Also, most smart plugs like the Kasa Smart Plug HS103P2 (available on Amazon.com) have a push button that allows you to turn it on and off, which regular power outlets don't have. You have more control over your devices this way, and your guests can use the smart plug.
Smart plugs are also very easy to install. They are pretty much plug-and-play devices that connect to your phone or tablet instantly. The only downside is that you can't use a smart plug to control wall or ceiling-mounted light fixtures.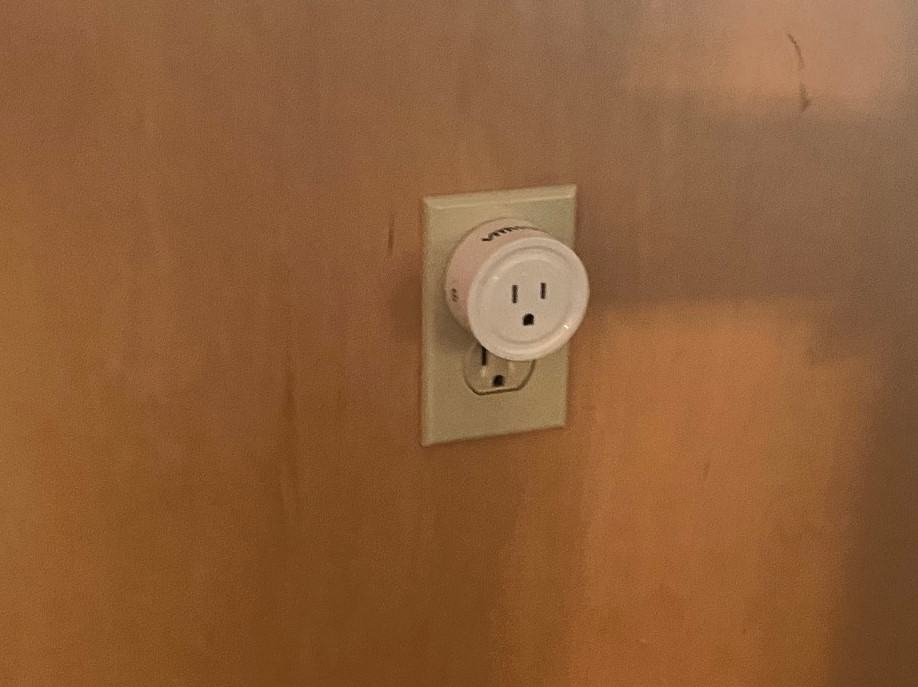 Benefits of Smart Switches
You use a smart switch for all the devices that can't be controlled using a smart plug. Smart switches are identical to regular switches, meaning they are a bit more complex to install.
It takes about 10 to 15 minutes to replace a switch. The time it takes adds up considerably if you have to replace ten switches in your home, so only do it if you own the house or plan to live there for a while.
If you still aren't convinced, here are some reasons why I love smart switches:
Control mounted home appliances such as your heater and A/C from an app.
Allows for dimming if the light bulb is dimmable.
Create a custom schedule for your electrical appliances.
Look more modern than regular switches.
Can be switched on or off by pressing it, meaning you don't lose any functionality.
Save money by reducing power consumption.
Save money by skipping smart bulbs.
Since you can use a smart switch with any regular light fixture, you don't need to buy smart bulbs to have remote control. If you are still interested in smart bulbs and their colorful lights, the Smart Light Bulb by AL Abovelights (available on Amazon.com) is a great budget-friendly option.
Final Thoughts
Smart plugs and smart switches are fantastic devices that allow you to remotely control home appliances from an app or use voice commands. You can't control a smart switch using a smart plug, but the opposite is possible.
Smart switches are similar to regular switches in the sense that they directly connect to your home's electrical wires. Smart plugs, on the other hand, plug into a regular socket to add more functionality.
If a smart switch controls a wall socket with a smart plug, you can control the plug with the switch. However, you don't need to do this because you can control both devices separately by pairing them with your phone.