Smart sensors are versatile products with seemingly endless potential for use in industry or businesses and even your home. Utilizing these smart sensors can help amplify your quality of life, increase home security, and save money. Whether you want home protection, dynamic lighting, plant and animal care, convenient peace of mind notifications, you can automate virtually anything in your home with smart sensors.
Here are 12 useful things you can do with smart sensors:
Detect motion.
Monitor temperature.
Capture doorbell footage.
Control lighting.
Secure windows and doors.
Detect flooding and leaks.
Monitor air quality.
Maintain plants.
Open and close your garage door.
Maintain your pool.
Detect smoke/carbon monoxide.
Make it compatible with your smartphone.
With dozens of practical applications and the promise of energy efficiency, money savings, and more free time, smart sensors can provide your home and your life with all of the benefits of automation. In this article, I'll explain more about what smart sensors are. I'll also explore a dozen potential uses for smart sensors, how you can implement them into a Smart Home system, what kinds of sensors to buy, and more.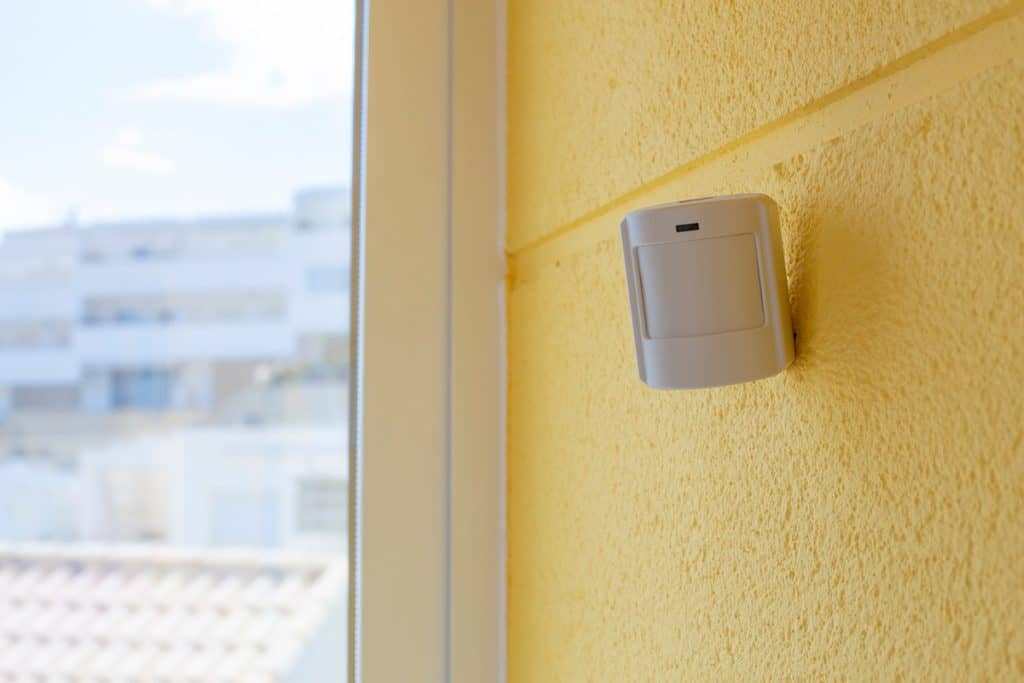 What Is a Smart Sensor?
Smart sensors are advanced sensors equipped with a microprocessor to communicate results, diagnose problems, detect errors, and upload data to the Cloud. Smart sensors can be wired or wireless. They're utilized anywhere from industrial environments to corporate offices to home automation systems. 
Smart sensors are considered one of the greatest inventions of the Fourth Industrial Revolution (Industry 4.0), a movement that aims for increased automation, improved machine learning, and greater efficiency. Today, smart sensors are becoming more and more useful in the home.
While all industries aim for automation, many consumer-friendly, intuitive smart sensors are available now to use in your home.  You can undoubtedly find a smart sensor or two that can provide you with what you need. 
Do I Need a 'Hub' To Use Smart Sensors?
You don't always need a hub to use smart sensors. However, many models require a hub to function whereas some may be used independently with an accompanying app. For example, many smart bulbs do not require a hub. Popular smart hubs include Amazon Alexa, Samsung SmartThings, and Google Home.
Even if your chosen smart sensors do not require a hub, you'll almost always need a connection to Wi-Fi or Bluetooth to use them. 
What You Can Do With Smart Sensors
Smart sensors can be used separately or together to enhance your home's functioning. You can automate virtually anything in your home with smart sensors, including temperature regulation, lighting schedules, security systems, safety monitors, and more. 
You can use them to improve your home's energy efficiency, ensure it's protected, and make tasks easier by putting them on automated schedules.
1. Detect Motion
Detecting unwanted motion is an essential part of any automated home security system. Motion sensors set up around your home can send you alerts day or night wherever you are if any unwanted motion is detected. 
However, there are several other non-security reasons why you might want a motion sensor in your home. 
You can use a motion sensor:
To only turn the heater on in a room that a person is in
Inside of a mailbox to alert you when your mail is delivered
To trigger lights to turn on only when someone approaches
To let you know when a pet has used the doggy door
The YoLink Motion Sensor from Amazon is wireless, battery-powered, it can send you alerts through your smartphone, and you can place it at distances far from your Wi-Fi system.
2. Monitor Temperature
Maintaining a stable temperature indoors contributes to a more energy-efficient home and helps you save money on heating and cooling bills. Smart temperature sensors help detect the current temperature and humidity in a particular room. 
Conveniently, many of them also allow you to adjust the temperature while you're away from your house.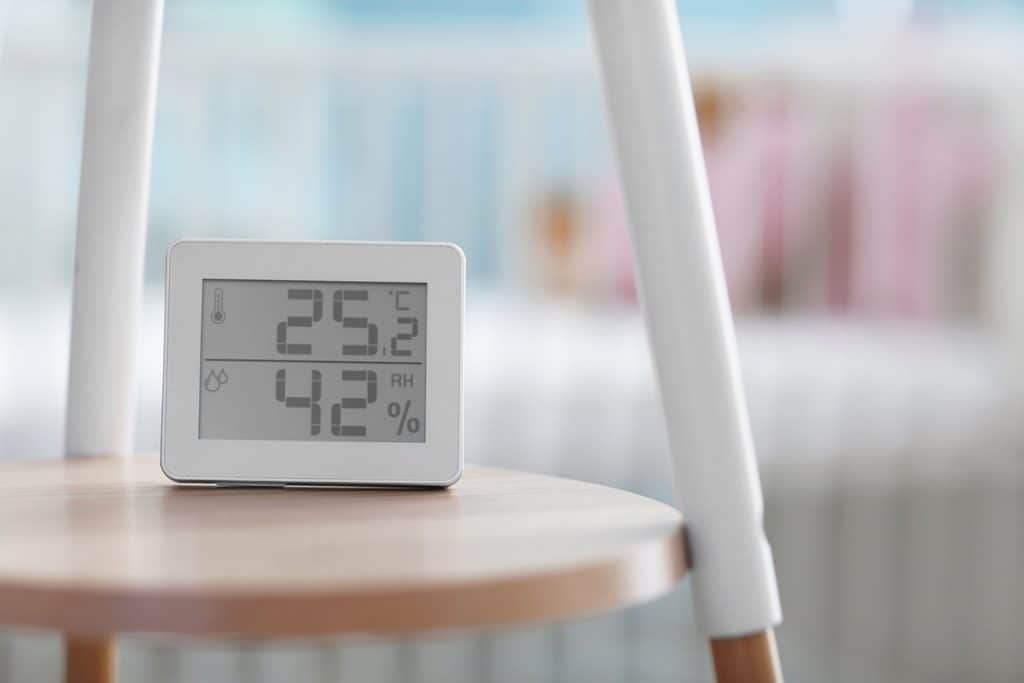 You can place temperature sensors in freezers, chicken coops, baby rooms, greenhouses, bedrooms, server rooms, wine cellars, and more to monitor and maintain your preferred temperature and humidity. 
You can also use these smart sensors with other sensors. For example, when it drops below a specific temperature inside the house, another sensor can turn on your coffee machine to make you a hot cup of coffee. 
3. Capture Doorbell Footage
Doorbell cameras are one of the most common implementations of smart sensors in a home. These cameras detect motion, sound, and can capture video over long periods of time. 
Smart doorbell cameras allow you to speak directly through the camera to any visitors and listen to their responses. You can also set up quick prerecorded replies and receive notifications when someone approaches your door. 
Many doorbell cameras also allow you to save frequent visitors so that you aren't alerted to their appearance every single time they approach your door. A feature like this is especially convenient for frequently seen apartment building neighbors, regular delivery workers, and family and friends who visit often.
4. Control Lighting
Like the motion and temperature sensors, you can use smart light sensors to schedule ambient lighting, turn lights on and off remotely, and set lights on a timer. 
Inside the home, you can use them with a motion sensor to turn lights on whenever someone enters a room and off when they exit. You can set them to change different colors at certain times.
For example, you can turn the lighting of your home theater dark blue before you show a movie. Or, you can set the lights to turn from a bright white during the day to a warm golden color at night. 
Smart light sensors like the Philips Hue Indoor Motion Sensor from Amazon.com save energy and money by only turning on when needed. If you wake up in the middle of the night for a glass of water, to check on your children, or because you can't sleep, these lights will turn on automatically, helping you walk safely in the dark. 
You can also buy a Lumary LED Smart Can Lights from Amazon.com to sync colorful lighting to music, making parties, hangouts, or a night in fun and dynamic.
You can also use light sensors outdoors to:
Detect movement in the dark.
Light a walkway in your yard.
Turn on when the dog goes outside.
5. Secure Windows and Doors
Rather than purchase a home security system, you can buy door and window smart sensors. These discreetly-placed sensors alert you whenever a door or window is opened without your consent and can be combined with an alarm system. 
Door sensors like the Aqara Door Sensor from Amazon.com can alert light sensors to turn on when you enter your home at night or to turn off when you leave. This sensor must be used with the Aqara Hub, also from Amazon.com, to automate your system.
Because you can buy each sensor separately, you can choose which doors and windows to place them on. If you have a window that doesn't open or is too small to be a security concern, you can choose to skip it when you are setting them up in your home.
6. Detect Flooding and Leaks
If you live in an area where you can expect potential flooding, this Moen Smart Water Leak Detector from Amazon.com can alert the moment it detects any water, helping you prevent significant water damage to your home. It can also be placed beneath faulty washing machines, water tanks, or near bathtubs, sending you notifications for possible water leaks. 
The sooner you're notified of a potential leak, the quicker it can be fixed, potentially saving you a lot of money that you'd spend on repairs if you didn't have a smart flood/leak sensor. 
7. Monitor Air Quality
Similarly, if you live in an area that experiences poor air quality, smog, or smoky air during fire season, an air quality sensor can help you protect your respiratory health. 
If you also have allergies, this Airthings 2930 Wave Plus from Amazon.com can monitor pollution, humidity, pressure, radon, pollen, and toxins and chemicals in the air indoors, making it a one-stop-shop for air quality data collection. 
Even if you don't know if you need to be monitoring any of these air quality aspects, an air quality sensor can give you peace of mind by knowing if your home experiences normal indoor air quality levels. 
8. Maintain Plants
Plant sensors can help keep your plants healthy and happy by monitoring their light, humidity, temperature, and nutrient levels. 
The Wanfei Plant Monitor from Amazon.com can be accessed through an app. Within the app, you can then analyze whether or not your plant is getting the water, light, and nutrients they need. 
For outdoor plants, a Netro Spark Smart Sprinkler from Amazon.com can display watering status and automate watering schedules that'll help your lawn and garden thrive. 
9. Open and Close Your Garage Door
Garage door sensors can tell you whether or not you left your garage door open. For those living with detached garages or in apartment complexes, this can save you a trip outside or down the stairs to double-check that your door is closed. 
Some shipping companies allow you to request that they deliver packages inside of your garage. A myQ Smart Garage HD Camera from Amazon.com is designed to operate within the extreme temperatures inside a garage and can send you notifications whenever someone has entered your garage.
The basic myQ Chamberlain Smart Garage Control, also from Amazon.com, doesn't have a camera, but it allows you to open and close your garage door from anywhere. You can also schedule your garage door to close at certain times for greater peace of mind. 
10. Maintain Your Pool
Pool care can be time-consuming and costly. A smart sensor like the WaterGuru Sense Smart Pool from Amazon.com will monitor chlorine and pH levels and notify you about temperature and flow data. Having a smart sensor collect this data can help you maintain your pool with the appropriate amount of chemicals and cleaning. 
11. Detect Smoke/Carbon Monoxide
While basic smoke and carbon monoxide detectors are excellent at alerting you to fires or unseen dangers in the air, smart sensors elevate them to the next level. These smart sensors are wonderful for everyone, especially those who worry that their home may be in danger while they're out of town or away. 
The Ring Alarm Smoke and CO Listener from Amazon.com detects both smoke and carbon monoxide and will send you instant smartphone notifications when an alarm goes off. Because it's a Ring product, you can use it in conjunction with their other smart products through an easy-to-use app. 
12. Make It Compatible With Your Smartphone
In some cases, you can use these sensors in conjunction with your smartphone.
You can use your smartphone to:
Remind you of a grocery list you made with your smart hub
Turn on your lights porch lights as you arrive home
Start the coffee machine before you get out of bed
Open the garage door without having to leave your vehicle
Connect it to your television to use as a remote control
Additionally, your smartphone likely has several smart sensors on its own, including but not limited to a GPS, a gyroscope, an accelerometer, motion sensors, barometers, and more.

Even without smart home smart sensors, you can perform the following tasks with most new phones:
Level objects when doing home improvement projects
Measure distances
Play music through your car, TV, or computer
Count your steps
What Are the Overall Advantages of Smart Sensors?
The overall advantages of smart sensors include reducing time spent on certain tasks (such as automating your stove to preheat on your way home from work), preventing disasters through preventative alerts (including carbon monoxide or smoke detection), and saving money by monitoring energy usage.
While smart sensors may seem complicated to install, the included guides will help you set up your preferred system. If ease is your goal, use a smart hub like Google Home, Samsung SmartThings, or Amazon Alexa to manage all of your allied smart sensors in one convenient location. 
Smart sensors are also accessibility-friendly and can often be operated almost entirely through voice commands. 
Do Smart Sensors Actually Save You Money?
Smart sensors can save money by automating energy-efficient practices, particularly with smart thermostats and smart lighting. By detecting when they should and shouldn't be in use, smart sensors can prevent wasted energy from things like leaving a light on or heating your home while you're away.
While it may take a year or two to break even in savings, smart sensors will save you money in the long run.