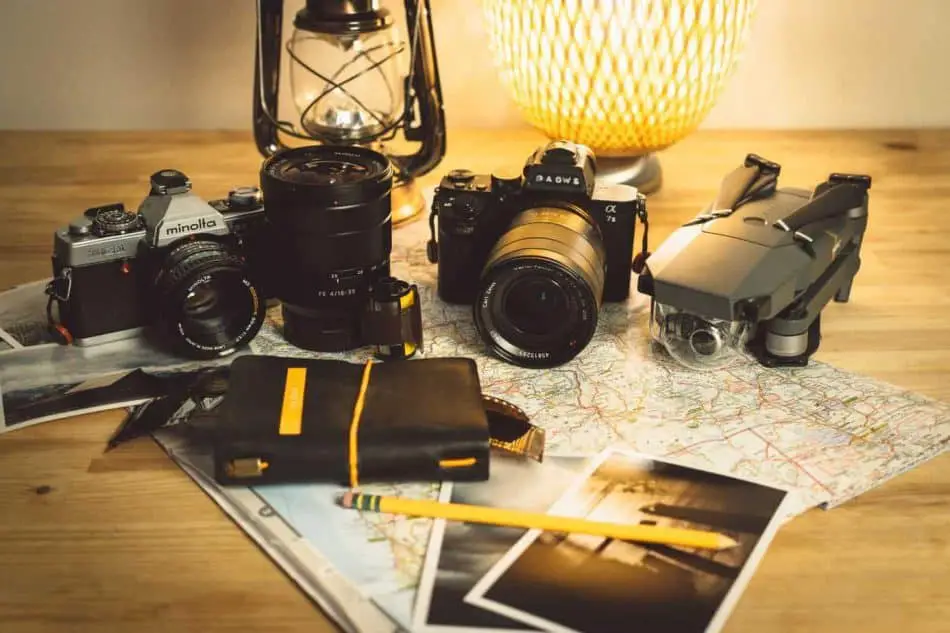 If you just bought or already owned a Drone, you may have thought about taking it with you on your upcoming epic trip to Hawaii, through the Alps, or somewhere within your Country. Capturing your journey from a whole new perspective is really exciting. But, the question is,
Can I take my Drone on a Plane?
You are able to take your Drone on an Airplane. You will need to research and check the policy of the Airline you're traveling with. If you follow the Airline guidelines, you should be fine.
Bringing A Drone When You Travel. 
A few months after I bought my DJI Phantom Pro Quadcopter, our family was talking about going to Palm Springs CA for the March Break. I got all excited, thinking this would be an excellent opportunity to put my new 4K camera Drone to the test finally. Then I thought…gee, can I even take my Drone on a Plane?
The questions started to get a little overwhelming. For example;
Do I Check it or Carry-on?
What if it's too big for Carryon?
Can I travel with extra batteries?
What happens if denied at security?
Will I need insurance?
Will I need a License or Permit?
Can I Even fly where I'm going?
A lot of questions but I can tell you, it's not that scary or complicated. I probably worry more than the average person.
I've put together some suggestions and information for you from my personal travel experiences to help you out.
Can I take My Drone On A Plane As A Carry-on?
In most, if not all flights, you will be taking your Drone with you as a carry-on. This article is really focused on the Hobbyists, so a majority of Drones will be fine.
An example would be, Drones about the size of a Phantom 4 Pro or smaller and strictly consumer bought, in a case. When you get into the Pro lineup, it's different.  Most of the bigger Drones will be in checked baggage.
I always carry mine on board. The Phantom 4 Pro or my original Pro 3, fit perfectly in a hard-shell case. It holds the drone, controller, 3 extra batteries, spare parts, a repair kit, and camera gear like ND filters and memory cards.
DJI has an excellent one. It's the case I bought with my original package. You can check out our resource page for 3 good quality Cases. 
I personally would not check-in to ship.  I have never had to, thank goodness.  Having said that, if you have a smaller drone like the Mavic Mini, with a harsher case, you can possibly pack it in the middle of your suitcase. (Pack it between your undies). We did that twice, and it was fine.  For a bigger drone that would be problematic. 
Batteries
I have never personally had any issues traveling with batteries.  If you have the proper travel case for your Drone, (See Mine above right), the case should safely store extra batteries. 
For example, my Hardshell Case has Four slots for the Phantom Pro batteries.  I travel with 4 batteries, one in the drone and the three extra.  Again I have never had anyone give me a hard time about batteries. As long as you store them correctly, you'll be fine. 
You can check out this link from DJI. It provides information from some of the worlds leading airlines on their baggage and batteries policy.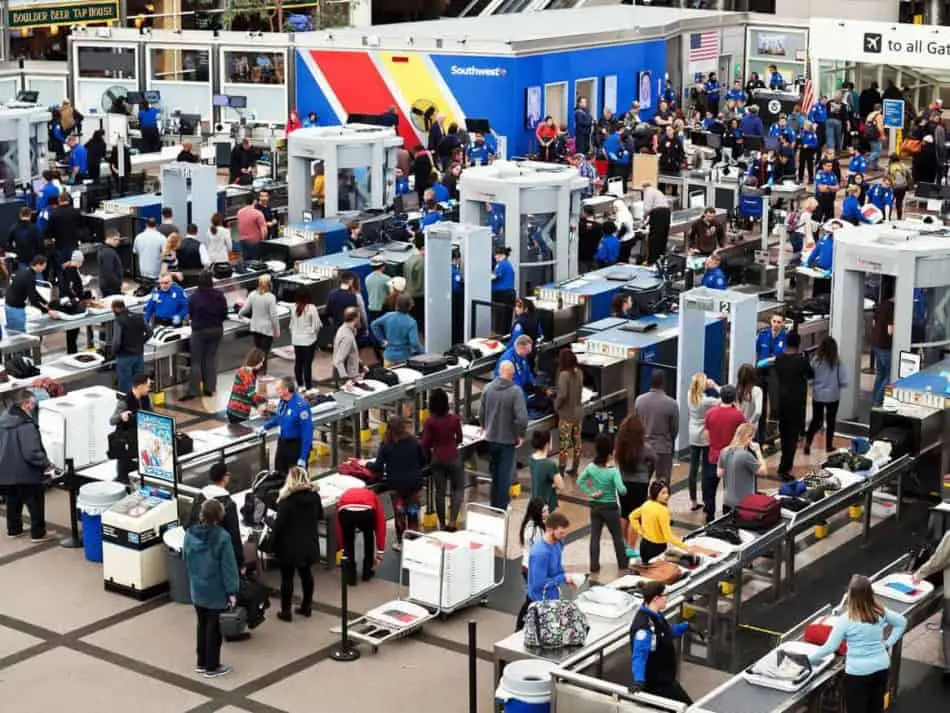 Security
This is what a lot of people get nervous about when traveling with a Drone. I was but here's the thing. If you have your gear packed up correctly, you have your license or registration, whatever is required in your Country, you'll be fine.
My first trip, as I mentioned was to Palm Springs Ca. We flew from our home in London to Pearson International Airport in Toronto.  I remember going through security in London.  They didn't even open my case to look at the Drone.  Sent it through X-ray and that was it!
When we arrived in Toronto, I got nervous again because we had to switch planes to get to the States.  Off we when through custom.  No problems. Made it to the security checkpoint, had to take my shoes off but, the Drone….nothin. Nada. It was like that the whole trip!
  I guess what I'm saying is your mileage may vary.  You may experience no issues or get a grumpy guard and get pulled aside for the big reveal. As I said, if you follow the Airline's policy and you pack everything as asked, you'll have no issues. That was my experience.
Can You Travel Internationally With A Drone?
In North America, you can fly your Drone as long as you know the rules. Depending on the size and weight of your Drone you may be required to register it with the Federal Agency in your Country.
You may also need a license. Please check before you go to see what is required. Here are a couple of links to help you for the US and Canada
If you are taking you Drone with you overseas to Europe, Asia, Africa, China, etc. DJI has put together an excellent resource for you to look up your destination country and see what is required to fly when you arrive legally. Check out this page here on DJI Global
Here is a little inspiration. Drone footage of the Great Wall of China
Here's what to do BEFORE you travel
#1 on the list before you leave is to make sure you know your Drone. Know the flight time your batteries provide. The manufacturer might say 25 minutes of flight time, but in reality, you may get 20.
The other suggestion I have is to practice flying. Fly it in manual mode in case you lose GPS signals, or there 's interference.
Also, learn the various Flight Modes. This is the most critical part. If you have Intelligent flight modes like Follow Me, Orbit, WayPoints, and Droney (Selfies with a Drone) practice in a local park until you can do them in your sleep.
On vacation is not the time to figure it out. You can get an excellent idea of all the different Flight Modes in this article I posted earlier. Read This First
Planning your Shots
If you're traveling to some exotic destination or a country like Chine rich in history and fabulous architecture, you will want to plan your shots.
Again check local laws as most Countries, for example, do not allow flying your Drone in a National Park. There may be other banned areas like Tiananmen Square in Beijing, China. I believe you would lose your Drone there.
There are a few great APPs you can use to plan your shots. If you would like to get the sun setting behind a mountain top and what's the best spot to take off from, use Google Earth and PhotoPills.
Check out pre-flight weather conditions with this free APP. It will give you a sense of the conditions at your current or future locations.
Website. https://www.uavforecast.com/#/
The following APP is for more experienced Pilots. It's a software App to plan a complete mission for your Drone. From takeoff, through each waypoint, and back home.
You can program the Drone to Shoot Pictures, take a 360, or Video at each waypoint. It will then continue forward and return to the home point when the mission is complete.
If you have DJI's Mavic Mini and up, this will work for you. This APP needs lots of practice FIRST before you go!
Litchi for DJI Drones by VC Technology Ltd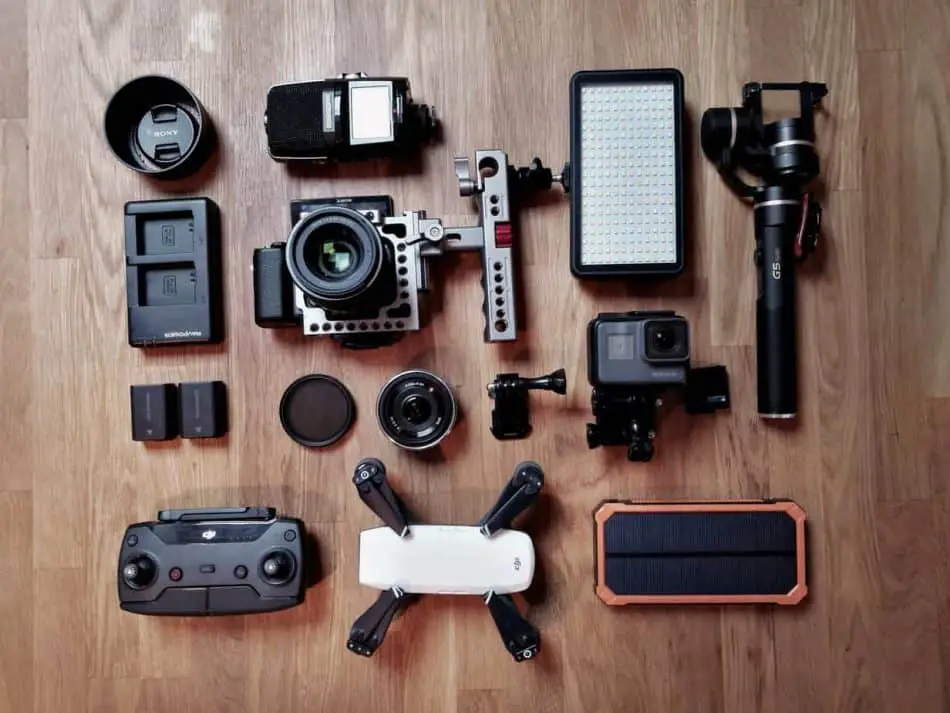 A Few Must-Haves To Pack
I'd like to suggest a couple of items you should pack before you go. If you are going overseas, you will need a power converter/plugs to be able to charge your devices.
They are inexpensive, and you can find them all over Amazon or the Pharmacy for that matter. You can check out a few reviews here.
One last kit to pack is a small repair kit. Make sure you have a small bag with a screwdriver that fits your Drone, electrical tape, Super Glue, and spare batteries for your transmitter if it's not rechargeable. Also, throw in 2 extra sets of props. You never know.
Grab your Passport, let's Go!
You should have a good idea about whether you can take your Drone with you and your Vacation. I hope I have helped a little with some of your questions. If I haven't then the links provided should help as well.
The most amazing thing to me and my family was watching the video clips from the Drone. You see everything from a totally different perspective. It is wonderful to watch. I hope you have a safe trip and safe flying.
Stay out of the Tree