Keeping track of your recipes can always be a bit of a pain, especially if you're working digitally. But if you have an Amazon device with Alexa on it, you may be able to make that process a bit more stress-free. There are different ways that you can use your Alexa device to easily save your recipes for later and make your meal prep a bit less stressful.
Here's how you can easily save recipes on your Alexa:
Use Allrecipes to save recipes directly from the Internet.
Use the Recipe Speak skill to organize your recipes.
Use the recipe-saving features on your Amazon Echo Show.
Subscribe to Food Network Kitchen to save video recipes.
In this article, I'll go through each of these methods and give a brief description of all of them. I'll also tell you the wonderful features that each of these apps has, and where you can go to get started on pain-free cooking!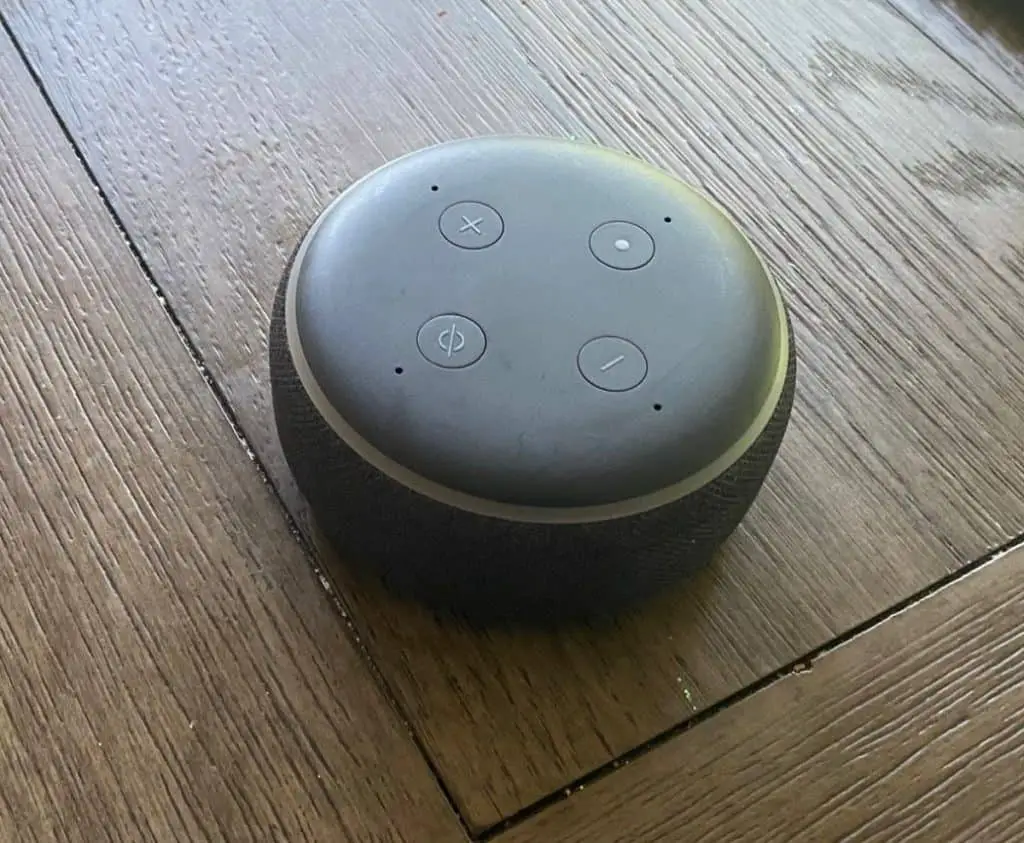 1. Use Allrecipes To Save Recipes Directly From the Internet
One of the easiest ways to save a recipe through your Alexa is via the Allrecipes skill.
If you're a frequent cook or baker, you may already be very familiar with Allrecipes. It's one of the most well-used recipe websites out there.
According to a 2017 article by PRNewsWire, the site boasted having just about 370 million user-submitted recipes, and that number has only been increasing since then!
The Allrecipes skill allows you to access the Allrecipes website and your account through your Alexa device. You can search for recipes, save them, add ingredients to your shopping list, and have Alexa walk you through each step of the process—all of which help make your time in the kitchen go a little bit smoother!
If you're interested in accessing millions of high-quality recipes from across the globe, you can check out and enable the skill at Allrecipes from Amazon.com.
2. Use the Recipe Speak Skill To Organize Your Recipes
If you're more interested in organizing your recipes instead of others, consider using Recipe Speak!
Recipe Speak is like Allrecipes in that it can be used to access and save recipes through your Alexa devices. However, rather than showing you a selection of user-submitted recipes, Recipe Speak helps you sort and organize your recipes.
To use Recipe Speak, follow these steps:
On your computer or smartphone, import and enter your recipes into the Recipe Speak website—include the ingredient list, your list of steps, and any other tips or notes you might need!
Enable the Recipe Speak skill on your Alexa device, and voila!
You'll be able to access any of your recipes hands-free. You'll be able to filter through your recipes by ingredient or name, or directly pick out your recipe from your list and have Alexa start reading it out to you!
If you already have a pretty large collection of recipes that you're looking to have digitized and stored on your Alexa for quick and easy access, you can check out and enable the skill at Recipe Speak from Amazon.com.
If you're still not convinced, watch this quick video showing off some of its features:
3. Use the Recipe-Saving Features on Your Amazon Echo Show
If you have an Amazon Echo Show, saving and finding recipes has never been easier!
The Amazon Echo Show has recipe features built directly into it; no additions are needed! It also comes with a screen, along with its voice recognition, which means you'll be able to see and read recipes rather than just hearing them.
If you're like me, you're constantly scrolling back and forth through a recipe to make sure you've got everything right. This can get pretty messy pretty quickly when your hands are covered in flour and oil!
The Amazon Echo Show gives you all the voice-operated convenience of Alexa while still giving you a visual of the recipe.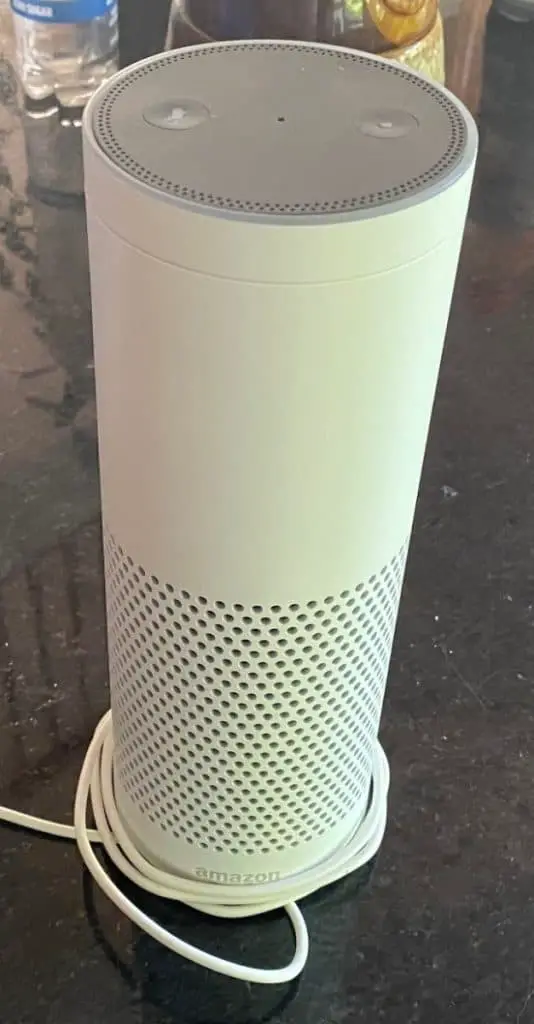 According to Amazon themselves, searching for recipes on the Echo Show is super simple. All you need to do is ask Alexa to show you recipes, and Alexa will bring you a variety of results from Allrecipes, Food Network Kitchen, and more! You'll then be able to start using the recipes immediately or save them to your Alexa device for future use.
In addition to its searching and saving features, the Amazon Echo Show has plenty of other neat tricks that can help you out in the kitchen, from adding ingredients to a shopping list to easily searching up substitutes for a recipe.
Plus, if you're the type to want a little bit of entertainment while you cook, you can play movies and TV shows directly from your Echo Show at the same time!
If you're interested in this and more, I recommend buying Amazon Echo Show 10 (3rd Gen), available on Amazon.com.
4. Subscribe to Food Network Kitchen To Save Video Recipes
If you've got an Amazon Echo Show but written recipes just aren't cutting it for you, you may want to consider subscribing to Food Network Kitchen.
Food Network is a titan when it comes to cooking shows and networks in America. It's been around since 1993, and since then has provided plenty of great cooking and baking tricks and recipes. Now, Food Network Kitchen is working with Amazon to provide high-quality cooking videos to your Amazon devices.
A subscription to Food Network Kitchen comes with hundreds of video recipes and cooking tips that you can play directly on your Amazon Echo Show. You'll be able to search for recipes easily by simply talking to Alexa and have her save them for future use.
I always like to give recipe videos a quick watch-through a few hours or even days before I use them, so being able to easily save video tutorials for later is a great feature! You can even watch recipes on other Amazon products like a Fire TV and save them for when you get back to your Echo Show!
You'll also be able to have Alexa quickly pause certain parts of the video if the Food Network chefs are getting a bit too fast for you!
The Amazon Echo Show is currently offering a free trial to users who already have an Amazon Echo Show. If you want your Alexa to be able to play high-quality cooking videos, I recommend checking out the Food Network Kitchen Alexa page on Amazon.com.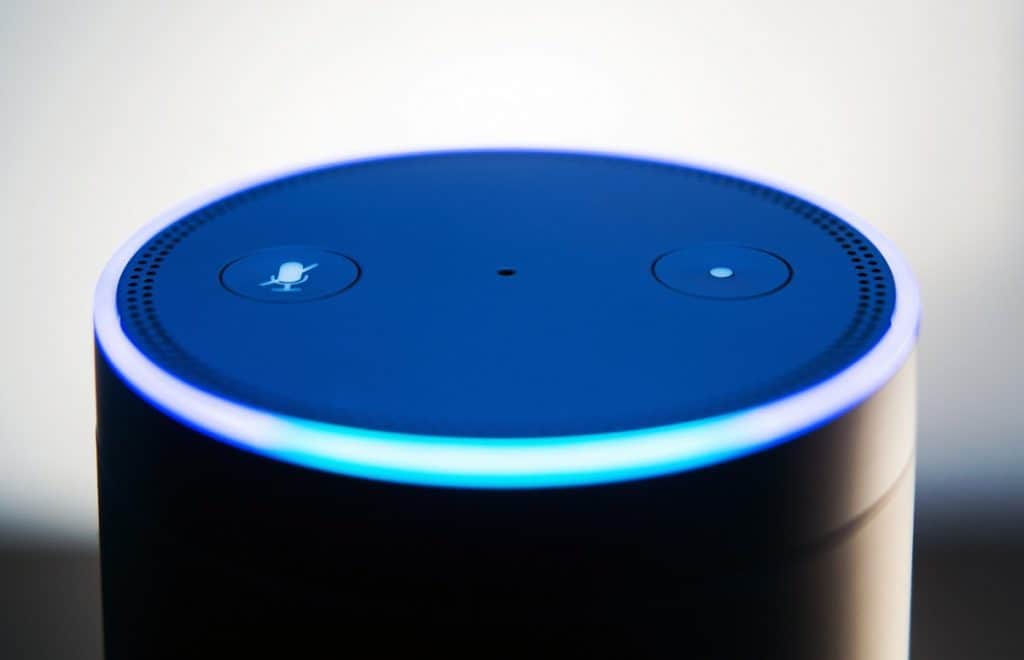 Conclusion
If you've got an Alexa device, the world of recipes is practically at your fingertips. Whether it's accessing the Internet's recipes through the Allrecipes skill, organizing your recipes through Recipe Speak, or using the screen of Amazon Echo Show to easily navigate both text recipes and video recipes from Food Network Kitchen, there are many ways to streamline your cooking and baking process.