Amazon's Alexa home assistant is a potentially revolutionary achievement in home automation and advertising on its own. When combined with Alexa skills, it becomes an infinitely customizable way to make your home smarter. But what are the best Alexa skills?
Here are 23 of the best Amazon Alexa skills to help automate your home:
XM Cosy
Ambient Weather
FireBoard
EufyVac
Homebridge
Voice Monkey
Trend Micro Home Security
Xbox
Rachio
My Alice
Simply Conserve
Simple Thermostat
The Smart Speakers Daily
My Dry Cleaner
Epson Printer
Total Connect 2.0
Apex Fusion
Aquanta
Boatyard
Echo Robotics Turf Mowers
Find My Phone and Keys
Garadget – Smart Garage
Annoying Badger
An Amazon "Alexa skill" is essentially a voice-activated app that runs on the Alexa platform. They consist of prewritten lists of commands and programmed responses, allowing Alexa users to customize how their Alexa and any smart home appliances connected to it perform. This article will highlight some of the top-rated Amazon Alexa skills.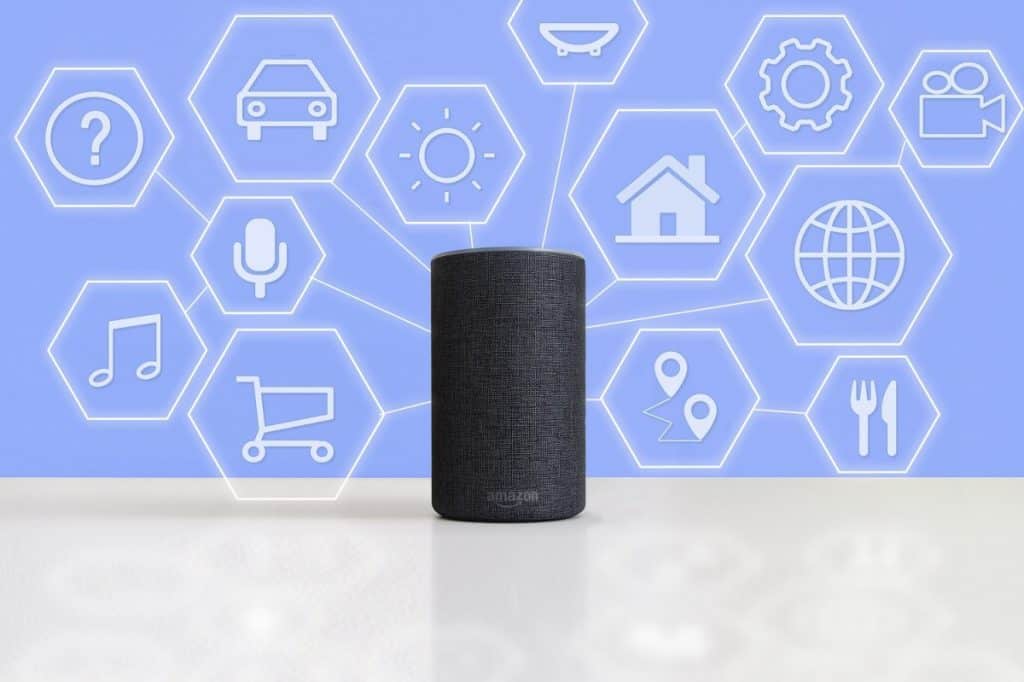 1. XMCosy
With an average user rating of 4.6 stars out of 5, XMCosy is the top-rated Amazon Alexa skill for home automation. XMCosy is a general-use skill used to control smart appliances like indoor and outdoor lights. It was written by an independent developer named Li Qianag Wu.
Positive reviews highlight XMCosy for controlling smart lighting. One user attests to using it to control his outdoor solar-powered path lighting.
2. Ambient Weather
Ambient Weather produces some of the highest-rated personal weather stations. Their stations measure wind speed, temperature, humidity, precipitation, solar, and UV radiation. And they wrote a skill to interface their stations with an Amazon Alexa-controlled smart home.
The Ambient Weather skill is rated 4.5 out of 5 and allows your Alexa to generate real-time weather reports for your exact location. To use this skill, you get Alexa to ask your weather station what the weather is like.
The Ambient Weather skill also stores weather data for months or years, allowing you to ask what the weather was like last week, last month, or even last year.
3. FireBoard
FireBoard is the industry leader in cloud-connected meat thermometers. Their products are marketed to people who want to cook or grill the perfect steak, burger, or chicken but cannot be bothered to stay in the general vicinity of their meat while it's cooking. It is also useful for people who have trouble reading a conventional thermometer.
At an average rating of 4.4 out of 5 stars, the FireBoard skill allows users to get Alexa to ask their fancy meat thermometer to set temperature alerts and control various smart cooking appliances. Its utility impressed Fortune Magazine, according to FireBoard's website.
Although a cloud-connected thermometer is an exciting futuristic feature added to your home cooking, nothing can beat direct human supervision while cooking with gas. So, make sure to observe safety precautions while using this skill.
4. EufyHome
iRobot, makers of the Roomba, lost their rights to the robotic vacuum patent in a contentious court battle several years ago. And this has allowed dozens of other companies to produce their own often superior robotic vacuum cleaners. One of these is the Eufy RoboVac produced by Anker.
The EufyHome RoboVac skill allows users to make their twin-turbine robotic vacuums voice-activated. All you do is tell Alexa to ask your RoboVac to start cleaning.
This skill is rated 4.3 out of 5 stars. The negative reviews appear to be largely written by dog owners.
5. Homebridge
Homebridge is an independently produced smart home hub app designed to integrate smart appliances. It lets you connect appliances produced by dozens of different companies without installing multiple apps. In other words, one app to rule them all. And it's available on Linux!
The Homebridge skill, produced by an Amazon user named "Northern Man 54", allows Amazon Alexa users to control their smart home's lights, outlets, door locks, thermostats, and more with simple voice commands. This skill is rated 4.6 out of 5 stars.
6. Voice Monkey
Voice Monkey is likely the most useful skill on this list. Its primary function is to expand an Amazon Alexa smart speaker's compatibility to smart devices it's normally not compatible with, including Samsung SmartThings, Home Assistant, and Node-Red.
The Voice Monkey skill has an average customer rating of 4.4 out of 5 stars and combines new automation routines and a compatibility expansion with a text-to-speech reader. This skill isn't marketed to casual Alexa and smart home users. Voice Monkey is made for nerds and tech enthusiasts.
7. Trend Micro Home Network Security
Trend Micro is a major player in the corporate and home network security industry. They specialize in securing Wi-Fi networks, antivirus software, scam detection, and online privacy. And they have their own Alexa skill.
The Trend Micro Home Network Security skill allows users to monitor their home's network security in real-time and alert them to intrusions through Alexa. The skill has an average rating of 4.5 out of 5 stars. The download cost of $0.00 does not include the cost of a subscription to Trend Micro's services.
8. Xbox
The Xbox skill has an average rating of 4.2 out of 5 stars. This skill's primary purpose is to allow users of the Xbox Series X|S and Xbox One to turn their game consoles on and off with voice commands. It can also control the volume, video recording, and check if their friends are online.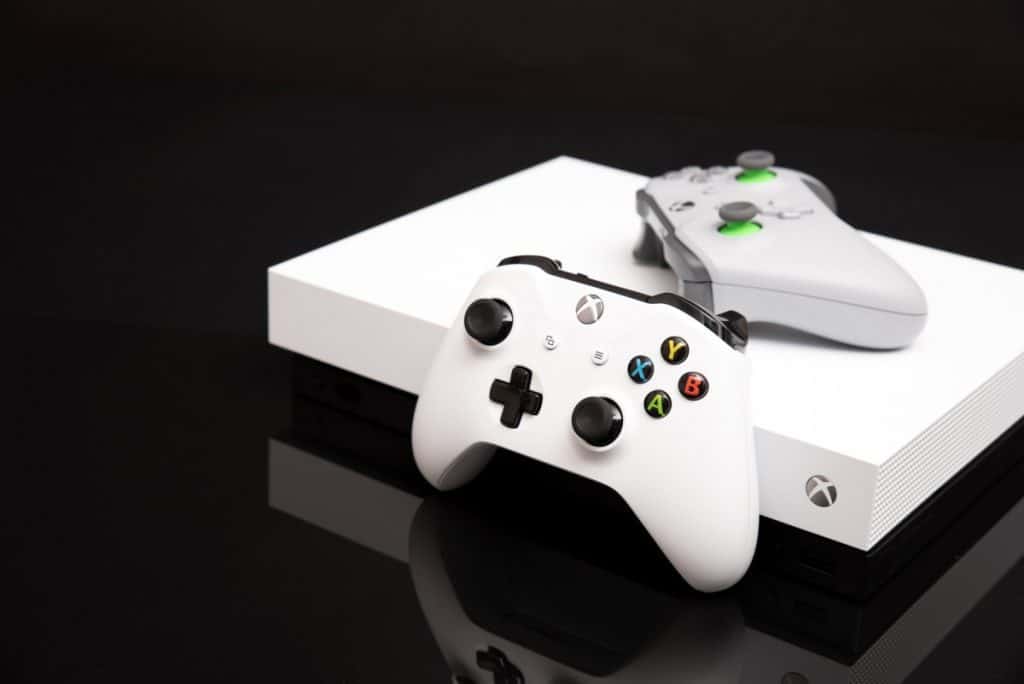 9. Rachio
Rachio is a leading producer of smart home sprinkler systems, and they have a skill that allows you to ask Alexa to turn your sprinklers on and off. The Rachio skill has an average rating of 4.2 out of 5 stars. Rachio is one of several dozen sprinkler control skills currently on Amazon's marketplace.
10. My Alice
Even in the year 2021, many homes still rely on comparably old heating solutions like boilers or heating oil. Alice Metrics produces a line of smart heating oil tank gauges, so users do not have to check by hand.
The My Alice skill allows Alice gauge users to monitor their heating oil reserves and schedule deliveries through Alexa voice commands. While highly specific, this is a very useful skill in regions with cold winters.
11. Simply Conserve
AM Conservation Group produces a wide variety of smart plugs and appliances designed to help consumers use less electricity. And with their 5-star-rated Amazon Alexa skill, their products can be controlled with voice commands.
The Simply Conserve skill is compatible with its developer's smart light socket, thermostats, and other appliances.
12. Simple Thermostat
The Simple Company invented the smart thermostat and continues to control a large portion of the market. And they have produced an Alexa Simple Thermostat skill to control their thermostats with simple voice commands. This is a 5-star-rated skill with a very specific function.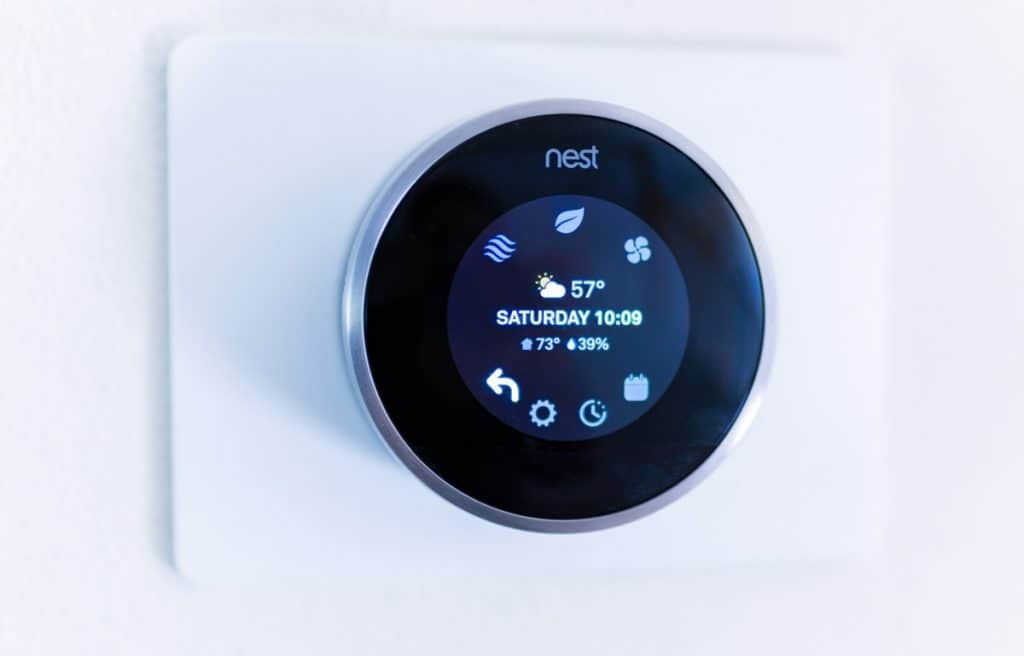 13. The Smart Speakers Daily
Smart Speakers Daily is a news curating and briefing service produced specifically for Amazon Alexa smart speakers. It primarily focuses on business, advertising, and smart speaker-related news.
The Smart Speakers Daily skill allows users to summon daily advertising and business news read by the BBC radio newsreader and continuity announcer Peter Stewart. If you have watched the BBC for more than an hour in a sitting in the last 30 years, you've probably heard his voice. This highly specific skill has an average rating of 5 out of 5 stars.
14. My Dry Cleaner
Laundry services offer home pickup and delivery these days. One of the many wonders of the information age.
My dry cleaner is a skill that allows Alexa users to find dry cleaners and laundry services that offer home pickup and delivery and schedule services with voice commands. Reviewers say it's a very convenient skill in their busy lives and have given it an average rating of 5 out of 5 stars.
15. Epson Printer
Epson's current line of home printers can be incorporated into your Amazon Alexa-controlled smart home with this 4 out of 5 stars rated Epson Printer skill. The skill can ask your Epson printer to print various pages, from help pages to sudoku games. However, it's only compatible with the "plain paper" setting.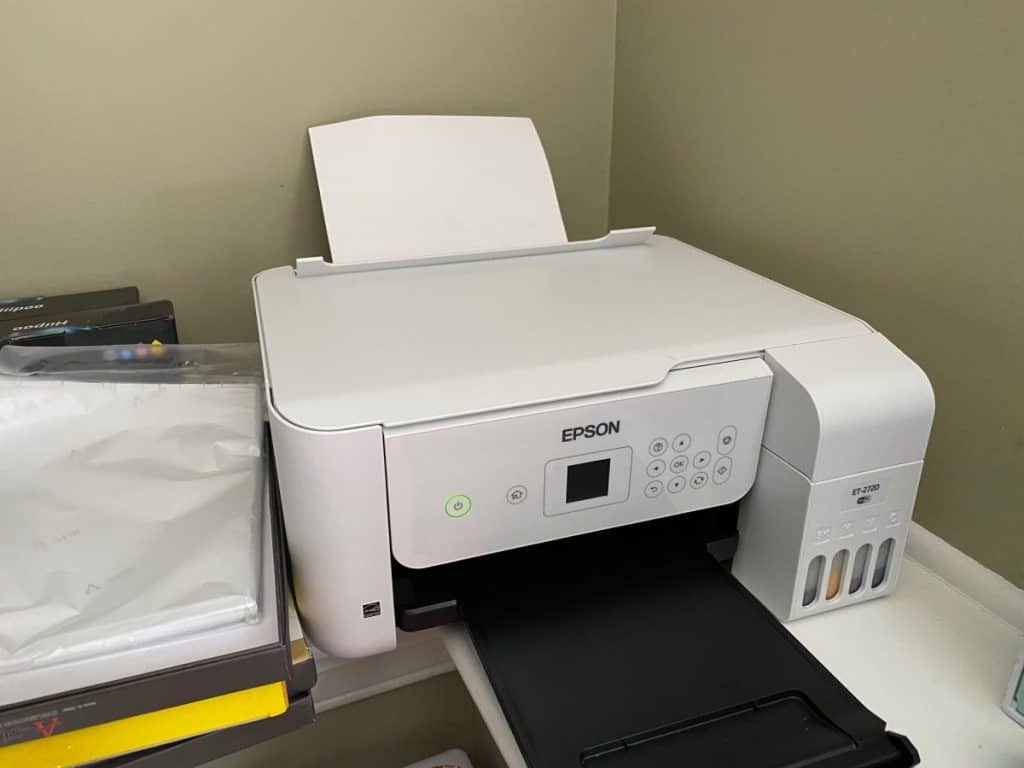 16. Total Connect 2.0
A subsidiary of Honeywell, Resideo Technologies Inc. produces a range of smart home appliances. Their Total Connect 2.0 skill is specifically meant to control their smart home security systems.
At 3.9 out of 5 stars, Total Connect 2.0 is the highest rated home security Alexa skill. It allows you to arm your home security system from the comfort of your couch.
17. Apex Fusion
Neptune Systems produces a small range of high-end smart home aquarium control systems. Their products allow aquarists to control and monitor the conditions of their home aquariums over the cloud.
Neptune's Apex series of home aquarium controllers allow real-time monitoring of tank conditions and control of pumps, filters, heaters, and lighting over the internet. And with their Apex Fusion skill, these functions can be controlled with voice commands. The only thing it can't do is feed your fish, which is presumably why it only carries an average rating of 3.9 out of 5 stars.
18. Aquanta
Aquanta produces smart water heater controllers that can be fitted to most brands of both gas and electric water heaters. It allows users to monitor usage in real-time and sends them maintenance alerts if something goes wrong. The Aquanta skill only has three reviews, all 5 out of 5 stars.
19. Boatyard
Do you have a boat? Do you hate scheduling maintenance or waiting in line for special boat fuel? Well, have we got a skill for you!
The Boatyard skill allows users to schedule maintenance and maintenance reminders and order fuel for delivery. This skill has an average rating of 5 out of 5 stars from the 3 boat owners who have reviewed it.
20. ECHO Robotics Turf Mowers
One of the technological offshoots of robotic vacuums to emerge since iRobot lost its patent rights is robotic lawnmowers. One of the best brands of robotic lawnmowers is Echo Robotics' Turf Mower line. And they have their own Alexa skill.
The Echo Robotics Turf Mower Skill does not have any reviews on Amazon yet, but it is likely the most versatile robotic lawnmower controller skill on Amazon. That is because it can control several Turf Mowers at once. Using this Alexa skill, you can mow a single suburban lawn or an entire handegg field.
21. Find My Phone and Keys
Have you ever lost your keys in your own home or spent minutes looking for your phone while using it as a flashlight? Well, Pebblebee Incorporated is here to help. They sell various small, easy-to-use tracking tags for everything from your keys and phone to your dog.
The "Find My Phone and Keys" skill allows users to use simple voice requests to locate tagged possessions as long as said possession is within the range of their home Wi-Fi network. Reviews are mixed, giving this skill an average rating of 3 out of 5 stars. Negative reviews appear to be rooted in poor signal fidelity between Alexa and older Pebblebee tags.
22. Garadget – Smart Garage
Would you like to open and close your garage door with voice commands? Well, this is the skill for you!
The Garadget is Wi-Fi enabled garage door opener that can be fitted to most garage door models. This product allows users to open and close their garage door from any Wi-Fi-enabled device. And the Garadget skill allows Alexa to do it too.
The Garadget Skill has an average review of 3.5 out of 5 stars. Negative reviewers say that Alexa seems to forget the device exists every month or so, requiring users to reinstall the skill.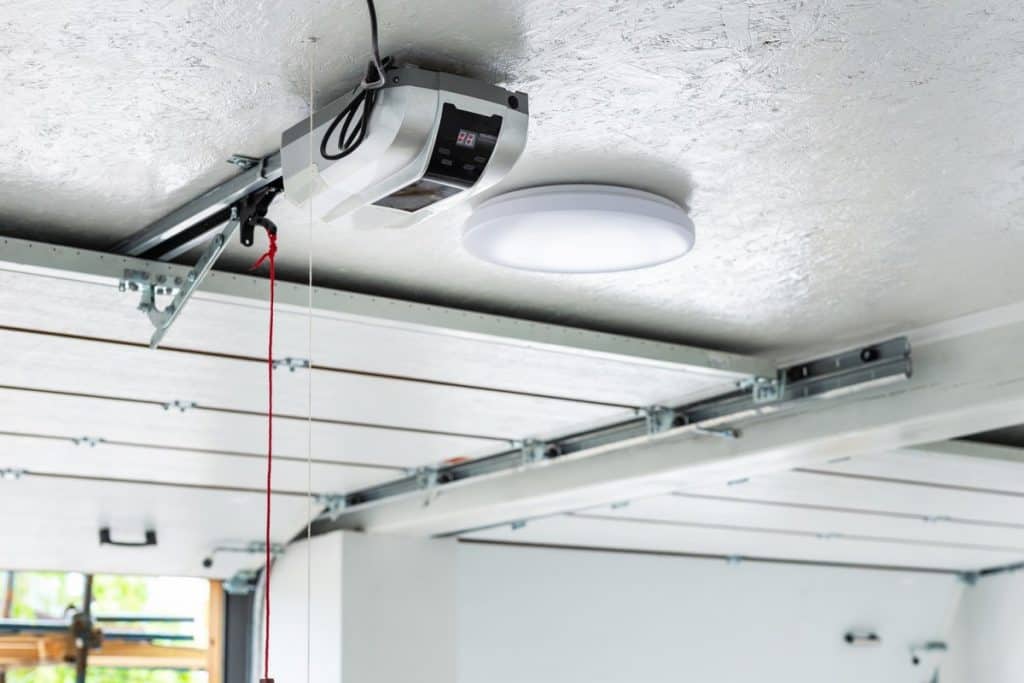 23. Annoying Badger
For some people, one of the greatest pleasures of life is annoying one's friends. Independent skill developer Colin Man specializes in helping Amazon Alexa users drive their friends to insanity.
The Annoying Badger skill uses emails and text messages to wake up users' friends whenever they want. This diabolical skill carries an average rating of 3.7 out of 5 stars.