Resetting an MSI laptop is quite easy, but let's start by explaining some terms you are likely to come across in this article. For instance, what is an MSI laptop? In most cases, MSI laptops are primarily used for gaming. Its speed and functionality qualities make it exceptionally important for a fluid gaming experience compared to other laptop brands. With that, let's see why you should reset your MSI laptop. Well, just like other laptop brands, resetting an MSI laptop to its default factory settings will help fix some system issues like missing file logs, lagging, detection of malware, and modifications or configurations made to the system.
You need to access the Access Restore Interface. To access it, press the F3 key until an MSI logo appears on the screen. Choose the "Troubleshoot" option. The "Reset this PC" option lets you choose if you want to keep or remove files. If you intend to do a complete reset, go with the "Restore MSI Factory Settings."
A complete factory reset can prove to be fatal! It is though very crucial if you want to clean out your entire system and keep it protected from programs affected by malware. Your MSI laptop should now be able to perform better, e.g., increase its speed. To maintain the performance, be wise to install your favorite programs and gaming platforms to avoid putting pressure on your laptop's operating system. Most people find the idea of resetting an MIS laptop to be intimidating, but this should not be the case; besides, it is not programming!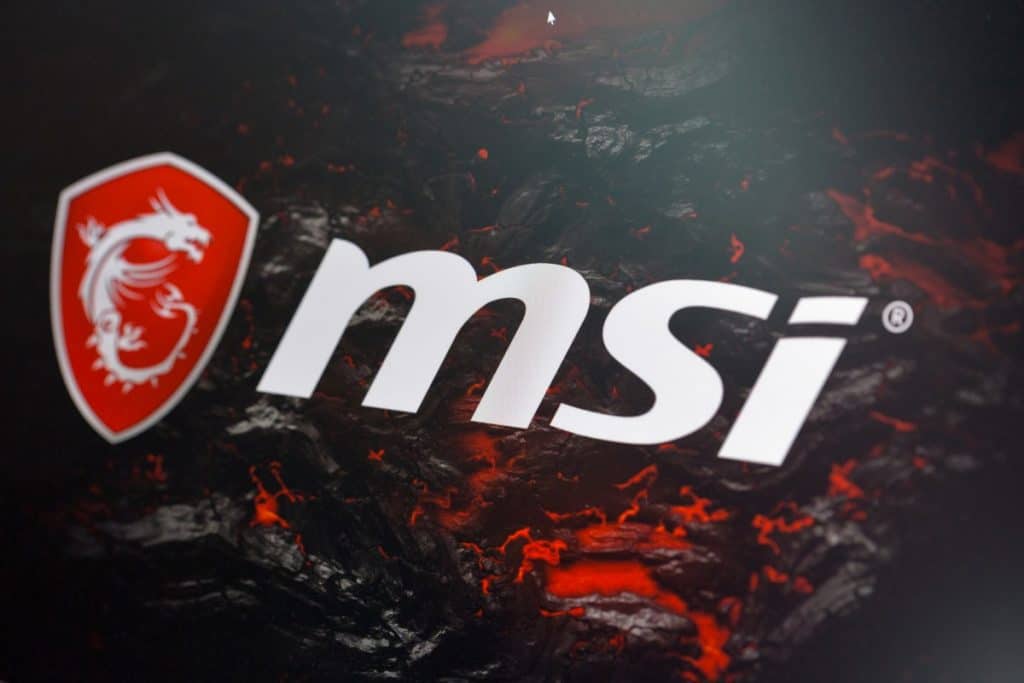 How To Factory Reset MSI Laptop With Windows 10?
Restoring an MSI laptop's default factory settings is not that difficult. Just follow the instructions we have outlined for you below.
Tip: These instructions are to be applied to MSI laptop brands only. Please back up any valuable data in advance before doing a complete reset.
Power on your laptop and continuously press the F3 key until the MSI logo appears. You will be able to enter the System Restore Interface.
If your laptop is on, navigate through your control panel until you find the interface.
A menu will appear with different options such as; "Continue," "Use a device," "Troubleshoot," and "Turn off your PC."
Select the "Troubleshoot" option and press enter to continue.
On the Troubleshoot menu, choose "Restore MSI factory settings" to proceed to the next step. The menu holds several options such as 'Reset this PC' and also 'Advanced Options'
On the next menu, select "System Partition Recovery" to proceed to the next step.  Your laptop's operating system will prompt you, informing you that all your system settings and data are about to be formatted and whether you want it to be restored. Using arrow keys, navigate to the "Yes" option, which will take you to the next step.
Your MIS laptops system will again ask you if you still want to continue, and acceptance will take you to the next step. The restoration setup will begin once you enter the restoring interface. Make sure you have an interrupted power supply. Wait until the restoration is complete.
Select "Continue" to exit and restart. After the reboot process, the system will return to its default factory settings.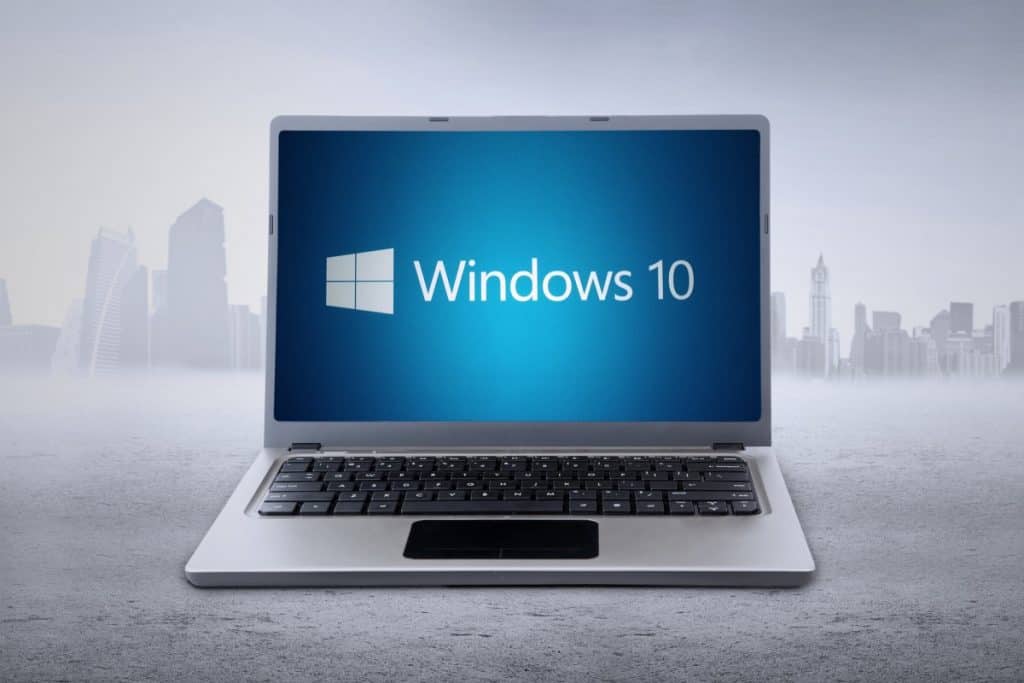 How Do I Restore My MSI Laptop to Factory Settings?
As mentioned above, factory reset eliminates bugs and solves other program-related issues. It will also clear all the modifications and system adjustments. The restore interface will give you access to options for restoring your MSI laptop factory settings.
To perform a restore process there, you can either perform a complete reset or partial reset.
Reset this PC method
This is also a great way to restore your MSI laptop's original settings without doing much cleanup. However, the downside to this is that some programs and files left in the system might contain malware or viruses, which affect the normal performance of the laptop.
Restore MSI Factory Settings
You need to get access to the troubleshoot menu to perform this task. You can use the steps outlined above to reach this stage. If you decide to use this method, you should know that this will erase everything, including your passwords and previous system configurations.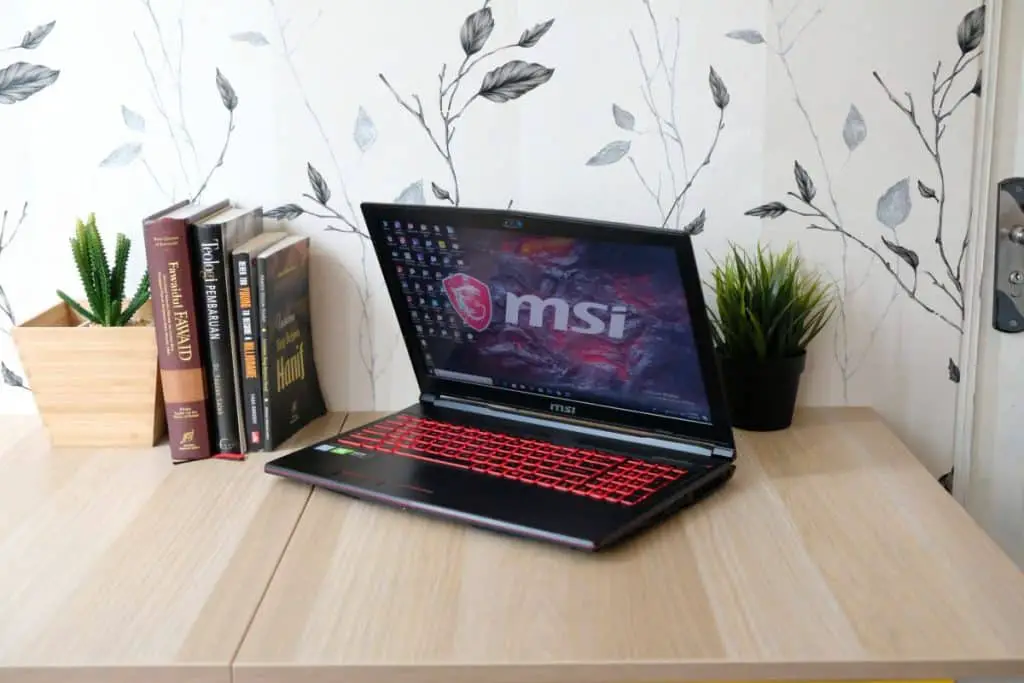 How Long Does It Take To Reset an MSI Laptop?
The more you dig into this topic, you will realize that this is more of a wildcard question! Frankly enough, there is no clear answer to that. However, this is what can be said. Resetting an MIS laptop is likely to take no more than 30 minutes. This, though, depends on the type of operating system, processor speed, and Random Access Memory you have installed on your laptop.
Some people will argue that timing varies from time to time. Where one uses an installation disk, you can perform the whole reset task for even 20 minutes on a high-performance laptop. You will need to reinstall some programs manually in the event where you perform a complete factory reset.
How Do I Format My MSI Laptop Without CD?
For most MSI laptops, there is always a built-in recovery feature within the laptop's operating system. The recovery partition will help you restore your laptop to its default settings. If you are using an MSI laptop with a windows system installed in it, this will be a pretty quick fix for you.
Here is how you can do it:
On your MSI laptop, press the F3 key gives you access to the recovery partition. You can check the disk storage management if your laptop has the recovery partition. Once you find the recovery partition, you can proceed to format your laptop!
Well, there you go, that's quite a lot of information which will prove crucial if used correctly. Enjoy.