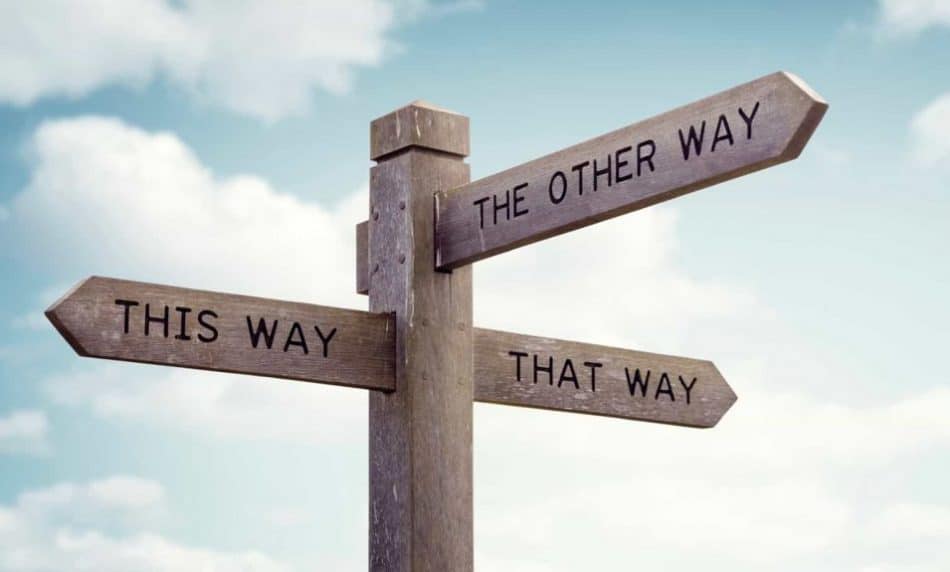 How to Find Your Lost Drone
There is no better feeling than watching as your drone soars through the air. Then the inevitable happens, and suddenly you've lost signal. You look around frantically search for your drone, to no avail.
You backtrack your recent steps, double and triple check your controller. There is no use; you've lost your drone.
Whether you are a beginner or a seasoned commercial drone pilot, there will likely come a time when you will face a situation very similar to the one described.
With a little bit of knowledge and preparation, the situation always does not mean you have lost your drone forever.
How to Locate A Lost Drone? Getting Your Drone Out of a Tree:
Tips for locating a lost drone are:
Start the search immediately
DO NOT power down your controller
Walk the path your drone last traveled
Check trees, rooftops, and other high buildings nearby
Enlist help – ask your friends and family
Have someone nearby with a Drone help you search
Tips for getting your tree out of a tree are:
Slingshot and Fishing Line
Call a Tree Climber
Hire a Bucket Truck
Call the Fire Department
Cut the tree down !! Just Kidding ?
When you lose your drone, you must act quickly to give yourself the best possible chance of retrieving your property. Every year, drones are lost.
Reasons for loss range from operator error, loss of signal, crashing in an unreachable area, and even being carried off by other people or animals.
Read on for some great tips for locating a lost drone, including a few tricks that can help you re-engage a drone that has lost signal, crashed, or even how to get a drone out of the tree.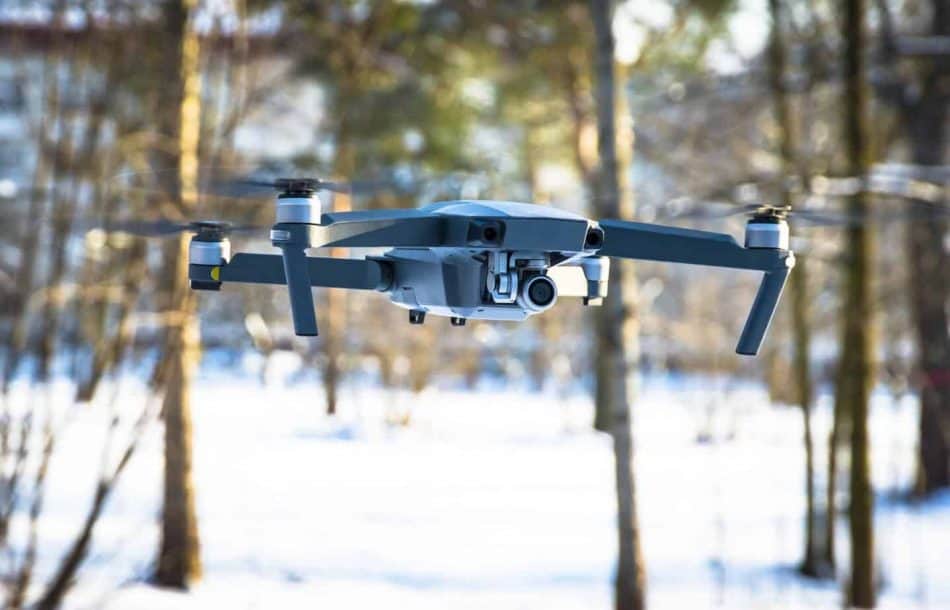 How to Find a Drone Without a Tracker
If your drone does not have a tracker, that doesn't automatically mean you cannot recover your lost drone. Follow these steps to improve your chances of finding your lost drone.
Start the Search Immediately
Time is not your friend when it comes to finding a lost drone. We would all like to believe that our neighbors are honest and would return a drone if they found it, but unfortunately, that may not be the case.
You have a better chance of finding your lost drone if you get to it before someone else does. The faster you start to look the better shot at finding it before the batteries die. 
DO NOT Power Down Your Controller
Leaving your controller on can help you find your drone. Using your controller, you may be able to follow your drones last known movements to reduce the search area.
As you search for your drone, occasionally stop, stand quietly and try to move your drone. You may be able to hear your drone, even if it is unable to fly.
Walk the Path Your Drone Last Travelled
If possible, follow the track your drone last covered. Many drone flight paths can be accessed, even if GPS tracking is not available on your drone. If you cannot access the flight log, then you will have to do this by memory, so go slow and try to be as accurate as possible.
Check Trees and Rooftops
The most common places drones end up are in trees or on a roof. Being aware of the surrounding in the immediate area and checking these areas, you may get very lucky. Check out the tips below for getting a drone out of a tree.
Enlist Help
Getting help from family and friends, even neighbors (your trust) can help you cover more ground. If you have a friend with a drone or have a second drone that is equipped with a camera, you may even want to consider using it to find where you lost the drone. Though you would then risk losing the second one too.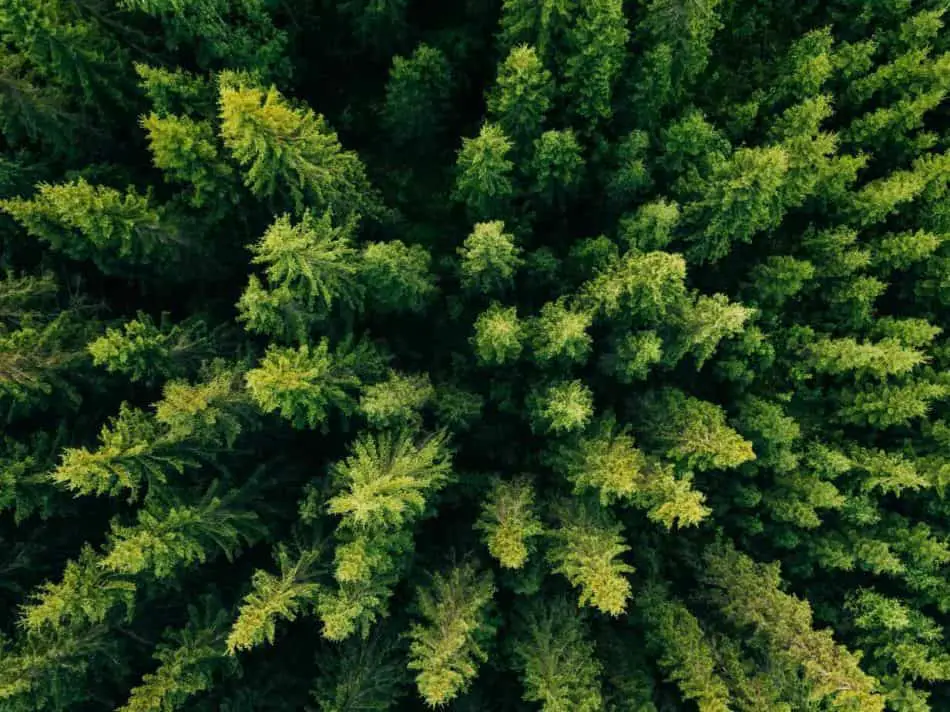 How to Get Your Drone Out of a Tree
One of the most common ways that pilots lose their drones is that they get caught in the branches and limbs of a tree. And unless the tree is small, or you are a great climber it may not be easily reachable.
There are obvious solutions, like getting a ladder, but you may not always have access to one. Here are a few other tricks to try to get your drone out of a tree.
Slingshot and Fishing Line
This is not only an effective method of snagging your drone, but it can also be fun. Many drone pilots carry these supplies in their vehicle for just this purpose.
Buy attaching fishing line and weights to a slingshot you can knock the drone loose or catch it with the line and pull it free. Another option is to use a fishing pole but casting up a tree is probably very difficult.
Call a Tree Trimmer
Tree trimmers have handy gear that allows them to easily and safely (ok at least a tiny bit safer) climb trees in order to remove limbs and branches.
This is a good option if your drone is on or near a large branch or limb. Unfortunately, even a tree trimmer cannot get to the outside smaller branches of many trees. Although I guess you could have them cut off a branch if it is YOUR tree, that would probably kill your drone.
Hire a Bucket Truck
If you are anywhere near a medium or larger city, then chances are there will be some type of rental company where you can rent a bucket truck. In some cases, they will even do the job for you, likely for an additional fee.
Last Resort – Call the Fire Department
After you have exhausted every other option, you may consider calling the local fire department to assist you. I'm not sure that would go over too well though.
We save this as a last resort because let's face it, while our drone may be expensive and very important to us, it is not more important than saving someone from a fire, or one of the thousand other things firefighters do for us.
You should also know that they may not even help you. This is really going to be just a favor, and you may or may not get lucky.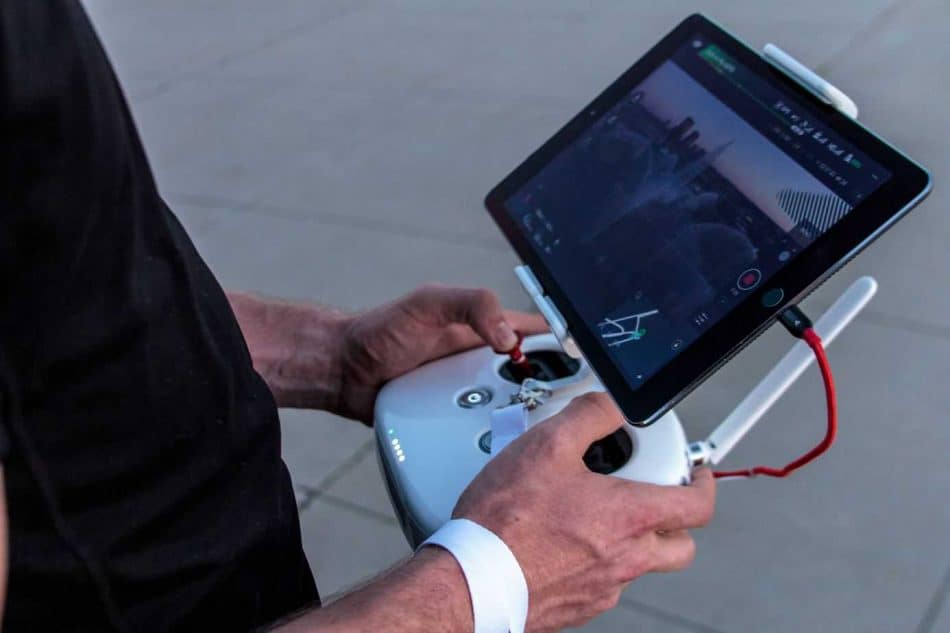 Settings that Reduce the Chances of Losing Your Drone
Now that we covered ways to recover a lost drone, why not cover some of the ways you can prevent, or at least reduce the chances that you may lose your drone in the future.
You may not be aware of some of the settings built in many drones that are designed to prevent this very thing.
 Return to Home
In most larger drones, and even in some Nano and mini-drones, there is a setting option that will automatically give the command to the drone to return to the home location. In most cases, this will be the location they took off. Some models do allow for programmable home locations, this is a cool feature, but not necessary for most drones.
The Return to Home feature can operate in two ways. The first is that you can use your controller to give the command. Second, the return to home functions has an automatic setting that will cause the drone to return to the home location if it loses signal.
Additional Settings
Utilizing your drones built-in flight modes can also help to reduce the chances of fly-aways, crashing, and getting stuck in a tree. These modes include Follow Me, Object Detection, and Active Tracking.
Check out what the different Drone Flight Modes are in this Article on our website
When you are flying your drone in areas where you may easily lose sight of your drone, activating these modes can help to keep your drone safe.
An Ounce of Prevention
Ok, if you have already lost a drone, this may not help, but we hope you haven't. Perhaps you want to be prepared for your next drone, or if you are lucky enough to recover a lost drone.
There are some simple ways to add some tracking capabilities to your drone and a couple of non-technical ways to help as well.
GPS Trackers
There are plenty of options for adding GPS tracking to your drone. Here are two of our favorite GPS Tracker:
This GPS tracker features the amazing power of 3G GPS in a tiny package that can easily be installed on any drone without adding too much excess weight.
The Trackimo tracker comes with a full year of FREE GPS services. After the first year, you can continue the service for just $5.00 a month.
The Trackimo uses cell phone technology with the most powerful worldwide SIM Card built-in for real-time tracking of everywhere your drone goes. It had a great Mobile App for both iOS and Android.  Easy to use and you can quickly follow the tracker to your Drone.
This GPS Tracker does not connect to your drone's power supply so it will work even when your drone can't, even in the water!!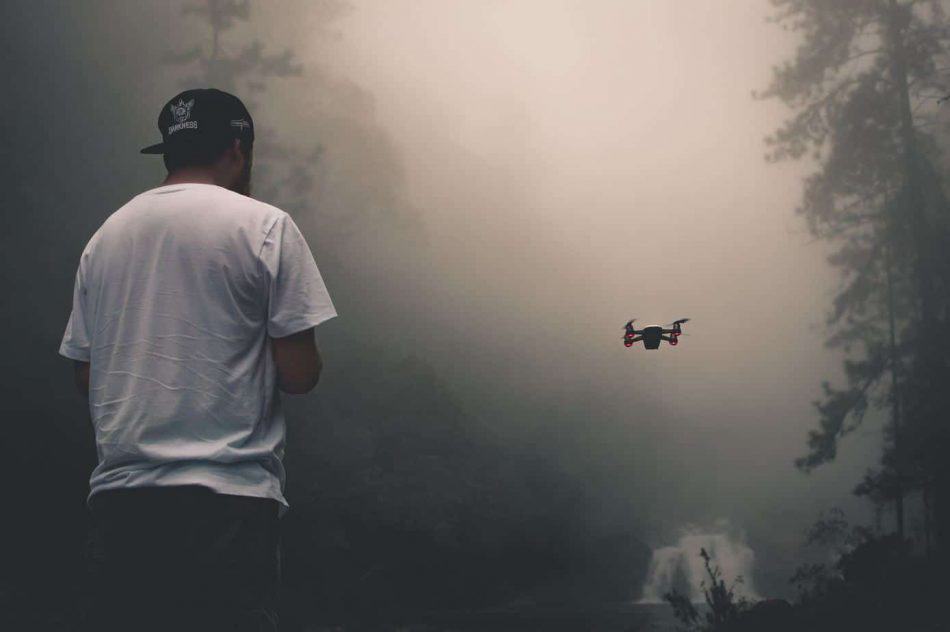 Final Thoughts
We sincerely hope you never have to worry about finding a lost drone or getting one out of a tree. From my own personal experience, it's not a matter of if but when you lose your Drone. A hazard of the hobby.
Check out our related article 15 Tip to Prevent Losing Your Drone
I wish you a safe flight. Stay out of the trees!!