With today's busy lifestyle, attending to daily chores can, at times, prove to be an uphill task. The good news is technology has made things a lot easier, meaning you can easily automate your home cleaning and leave the hard (and dirty work) to more efficient and effective devices. So how can you automate your home cleaning?
Here's how you can automate your home cleaning:
Get a dishwasher.
Use robotic mops.
Try using an electric surface scrubber.
Opt for a touchless trash can.
Use a robotic window cleaner.
Consider using a microwave cleaner.
Use a gutter cleaner.
Get an air purifier.
Get a robot vacuum cleaner.
Use an automatic carpet cleaner.
Get an automatic soap dispenser.
Opt for a self-cleaning pet litter box.
Adopt a toilet bowl cleaning system.
Buy an all-in-one washer/dryer.
Get an automatic lawn mower.
Use an automatic lawn sprinkler.
Looking to automate your home cleaning but don't know where to start or which devices to use? If so, then you couldn't be in a better place. Read on for an in-depth guide on how to automate home cleaning.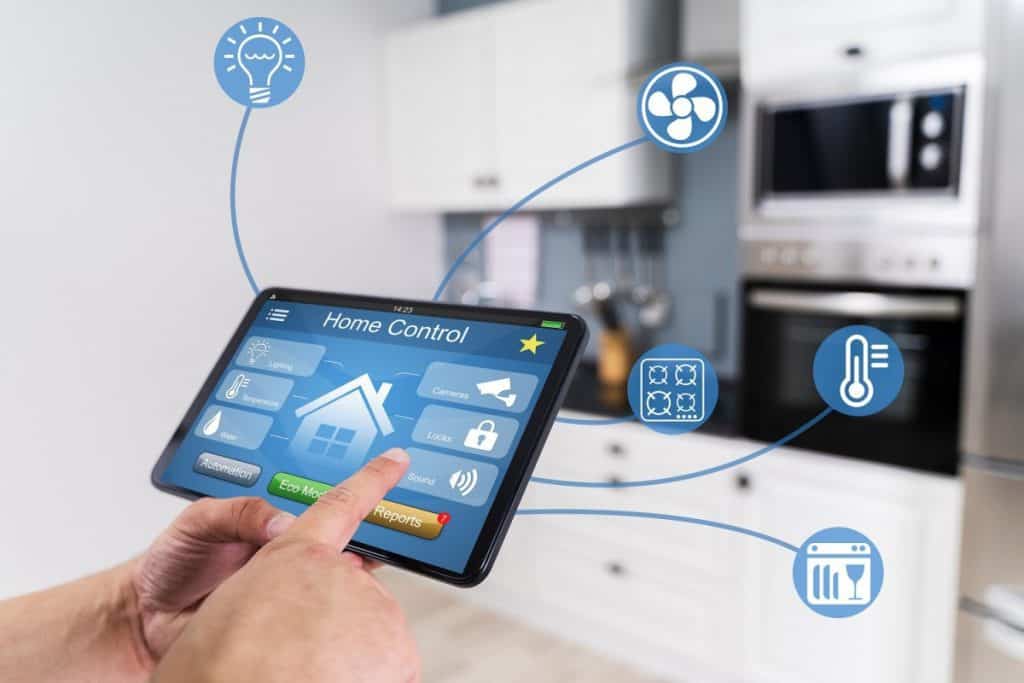 Reasons To Automate Your Home Cleaning
Home cleaning can be a tedious process, especially if you have a busy schedule that can't accommodate basic, day-to-day cleaning. Having your cleaning done automatically comes with several advantages, as indicated below:
Improved cleaning: Forget scrubbing using your hand. The tech used in cleaning products is specifically designed to clean surfaces and objects with high precision. This will result in cleaner surfaces, in turn keeping germs and illnesses at bay.
More effective outcomes: Tech-inspired home cleaning gadgets use the right amount of cleaning products, such as soap and water. For example, a dishwasher can use just the right amount of detergent and water to clean, allowing you to cut down on overall cleaning expenses, especially in the long term. 
Faster cleaning: Automated home cleaning products are highly effective, meaning you can get your cleaning done a lot faster compared to doing it manually. This frees up your time, allowing you to attend to other commitments.
Convenience: Most home cleaning devices can always be configured to run even when you're away from home. You can set your device to automatically wash your dishes, clothes or clean your house when you're away.
Clean hard-to-reach places: Some surfaces are usually hard to reach, which can make cleaning a nightmare, especially if you don't have the time and energy. In such instances, compact home cleaning gadgets come in handy.
How To Automate Home Cleaning
In order to enjoy the perks of easy cleaning, you need to purchase a home cleaning device. Here are some ways you can automate your home to make cleaning a lot easier and effective.
1. Get a Dishwasher
Cleaning dishes can be hard, especially if they're greasy and stacked up after days of no cleaning. But with a dishwasher, you no longer have to dread doing dishes, as all you'll need to do is to key in your preferred settings and allow the device to do the rest.
With an automatic dishwasher, you can make the dish cleaning process a lot easier and faster, which is ideal if you're not big on manual dishwashing tasks. 
For instance, the Farberware Portable Countertop Dishwasher (available on Amazon.com) is an example of a high-quality dishwasher that comes with a variety of settings to make utensil cleaning a breeze.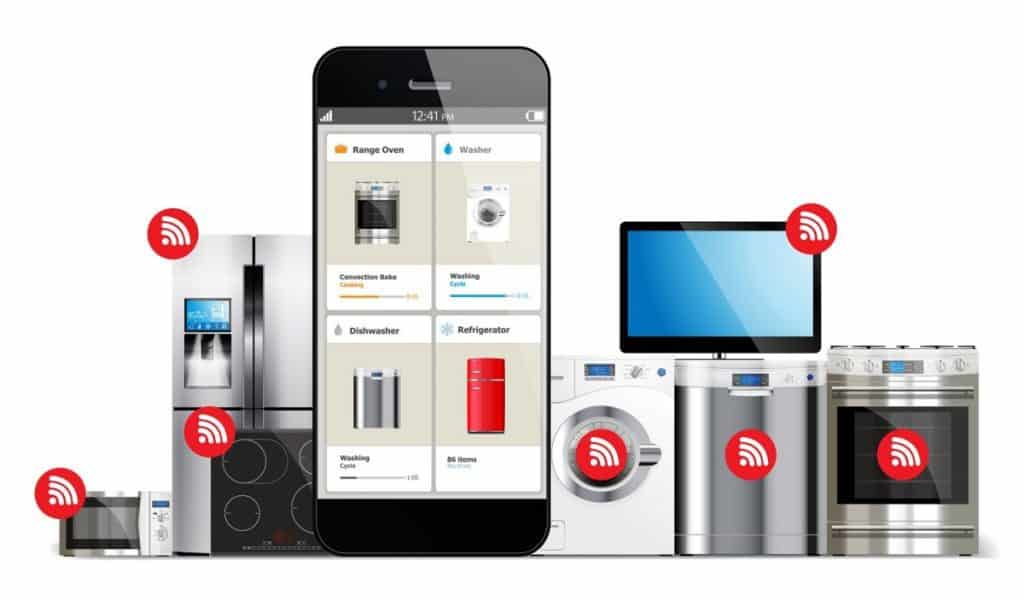 2. Use Robotic Mops
Perhaps you don't have enough time to mop the house, or you simply don't like mopping at all. Well, a robotic mop can help you out with this one.
You'll be glad to learn that a robotic mop can help you sweep and mop your floor. This handy device can clean surfaces exceedingly well as it contains sensors that help detect different surfaces. The built-in sensors ensure robotic mops clean those hard-to-reach areas as well as avoid collisions.
The iRobot 240 Braava Robot Mop on Amazon.com is an example of a high-quality robotic mop that can wet mop, dry mop, and sweep different types of floors, from tiles to stone and hardwood.
3. Try Using an Electric Surface Scrubber
The electric scrubber works a lot like an electric toothbrush, only that it's used to clean surfaces and remove grease and hard water stains from appliances.
A notable electric surface scrubber is the SuperSonic Scrubbers (available on Amazon.com), which manages an impressive 8,000 oscillations per minute. Its rapid oscillation and the different brush heads ensure that scrubbing can be done on different types of surfaces.
4. Opt for a Touchless Trash Can
While this trash can won't take out your trash manually (sadly), it offers a super convenient and hygienic way of disposing of your trash. A simple wave of your hand, and the lid automatically opens.
One high-quality trash can is the Eko Mirage Motion Sensor Trash Can, which you can find on Amazon.com, which features a stainless steel body and tight lid for safe storage. Besides sealing your garbage, this handy trash can keeps away foul odors from your home, helping maintain a high level of hygiene in the process.
5. Use a Robotic Window Cleaner
Cleaning windows can be tiresome, especially if dirt builds up over time. A robotic window cleaner makes window cleaning easier and a lot more effective. Typically, a robotic window cleaner will attach itself to a window while cleaning using an electric motor.
A robotic window cleaner is highly efficient and will save you time cleaning your windows as opposed to manually doing it.
The Gladwell Gecko Robot Window Cleaner (also available on Amazon.com) is an example of a high-quality robotic window cleaner that detects edges and can be controlled via an app for maximum efficiency.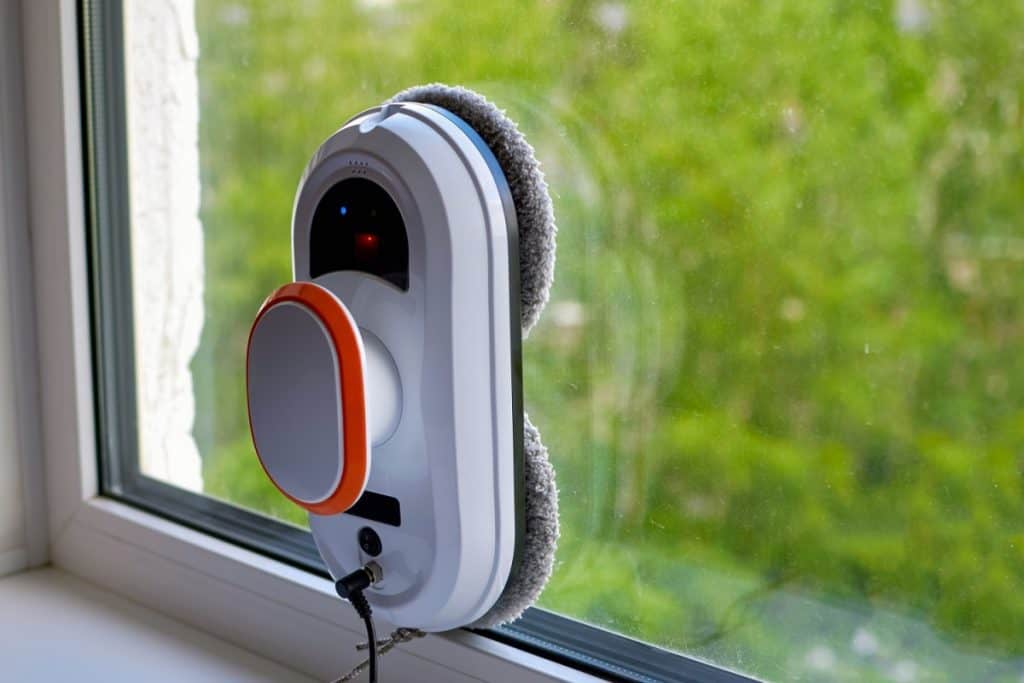 6. Consider Using a Microwave Cleaner
If you use a microwave frequently, then you know how hard removing built-up grease and stains can be, especially if you don't clean the device regularly.
A microwave cleaner can help you get the dirty job done.
All you need to do:
Add water and vinegar to the microwave cleaner.
Place it in the microwave and turn it on. The resulting steam will clean the inside of the microwave, leaving you with the simple task of wiping the molten grease and dirt with a clean cloth.
An example of a top drawer microwave cleaner is the TOPIST Angry Mama Microwave Cleaner on Amazon.com with an angry mum look that blows steam from the top.
7. Use a Gutter Cleaner
Cleaning gutters is hard, but the task is even harder if not done consistently. The thought of having to climb up the roof to remove the gutter blockage by hand can be a home owner's nightmare. An automatic gutter cleaner can make gutter cleaning a breeze.
With a gutter cleaner, you won't need to climb a ladder to clean your gutter, as these devices are designed to work unsupervised. This makes the gutter cleaning process a lot safer and saves you time to do other stuff.
The iRobot Looj 330 Gutter Cleaning Robot on Amazon.com is an example of a tech-reliant gutter cleaner that will ease your gutter cleaning tasks. Not only is it rechargeable, but it's also compact enough to fit in different types of gutters and remove any debris stuck inside.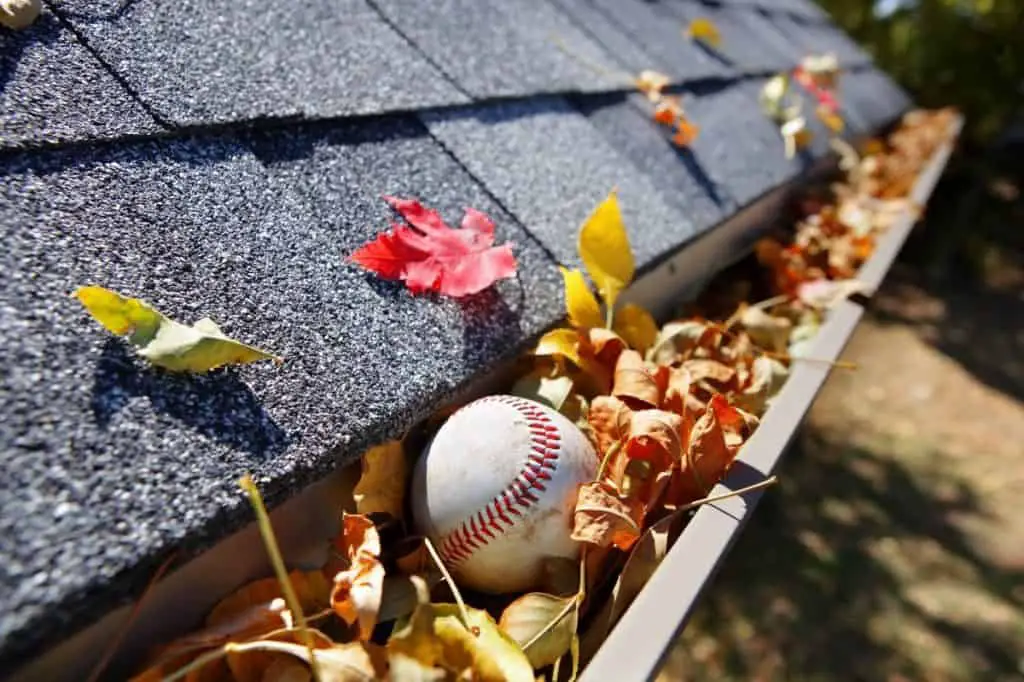 8. Get an Air Purifier
An air purifier cleans the air in your home, preventing you from breathing in impurities. It does this by filtering dust, smoke, dander, pollen, and other allergens in the air. By also cleaning odors, an air purifier makes your home smell fresh, giving an outdoorsy feel.
The GermGuardian True HEPA Filter Air Purifier (available on Amazon.com) goes an extra step by using UV light and titanium dioxide. This combination helps to kill pathogens in the air, such as influenza and staph.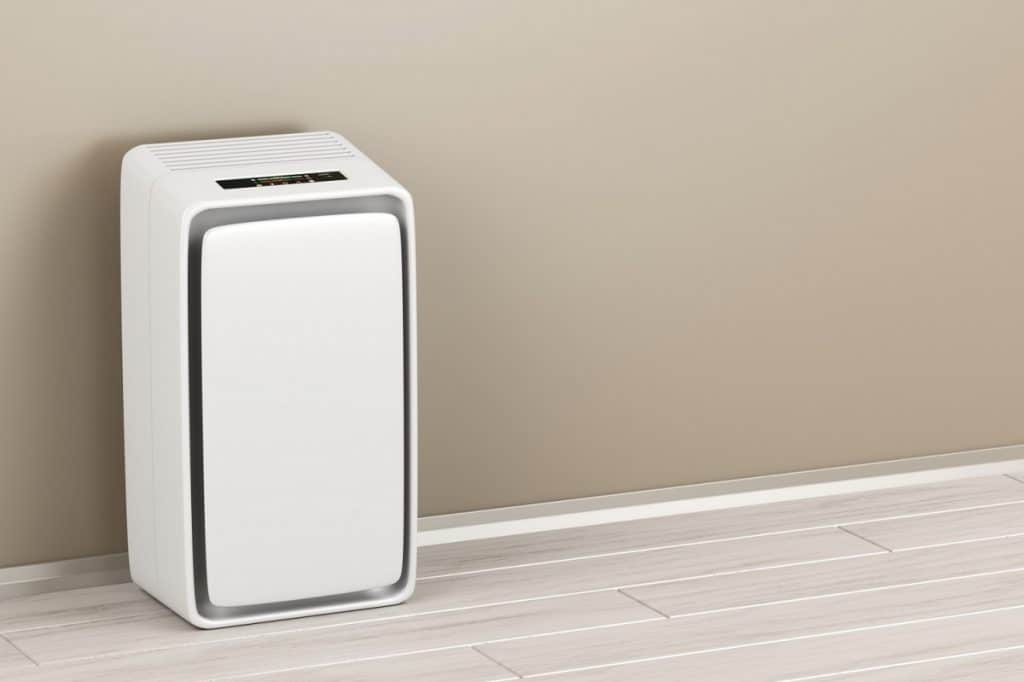 9. Get a Robot Vacuum Cleaner
Similar to a robotic mop, a robotic vacuum cleaner also cleans your floor. However, the vacuum cleaning capability of this device is what makes it stand out.
Robotic vacuum cleaners can pick up particles of different sizes from your floor. They can reach under your furniture, thanks to sensors mounted on them.
iRobot Roomba 675 Robot Vacuum on Amazon.com is one such device. It can be controlled using a smartphone app and works with Alexa as well.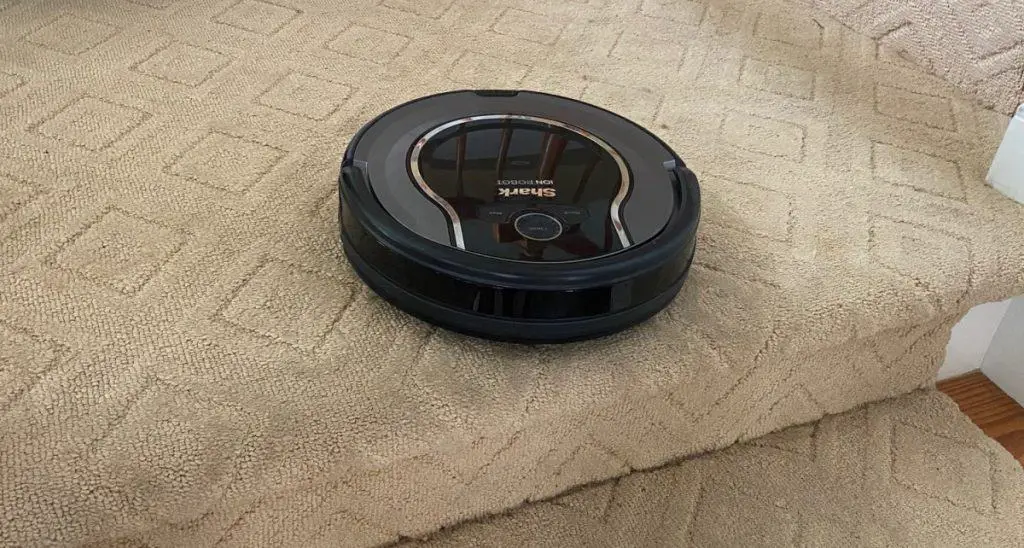 10. Use an Automatic Carpet Cleaner
If you have kids or pets, you probably can't count the number of times you've had to clean your carpet. It gets even worse when you need to clean spills and stains from your carpet.
Luckily, a carpet cleaner makes the carpet cleaning task a lot easier for you.
A carpet cleaner will spray, brush and draw out stains on the carpet's surface, as well as set-in stains.
The Bissell SpotBot Pet Spot and Stain Cleaner on Amazon.com can do this well. It has two cleaning modes that target both fresh stains and those hard-to-reach stains.
11. Get an Automatic Soap Dispenser
With the advent of Covid-19, washing hands with soap and water is crucial in stopping the spread of the disease. An automatic soap/sanitizer dispenser helps with this.
As opposed to a normal dispenser which requires physical touch, an automatic dispenser will give out soap. This is due to the infrared proximity sensor that detects proximity to the gadget.
Other smart dispensers like the Secura Soap Dispenser on Amazon.com will let you adjust the amount of soap released, saving you money in the long run.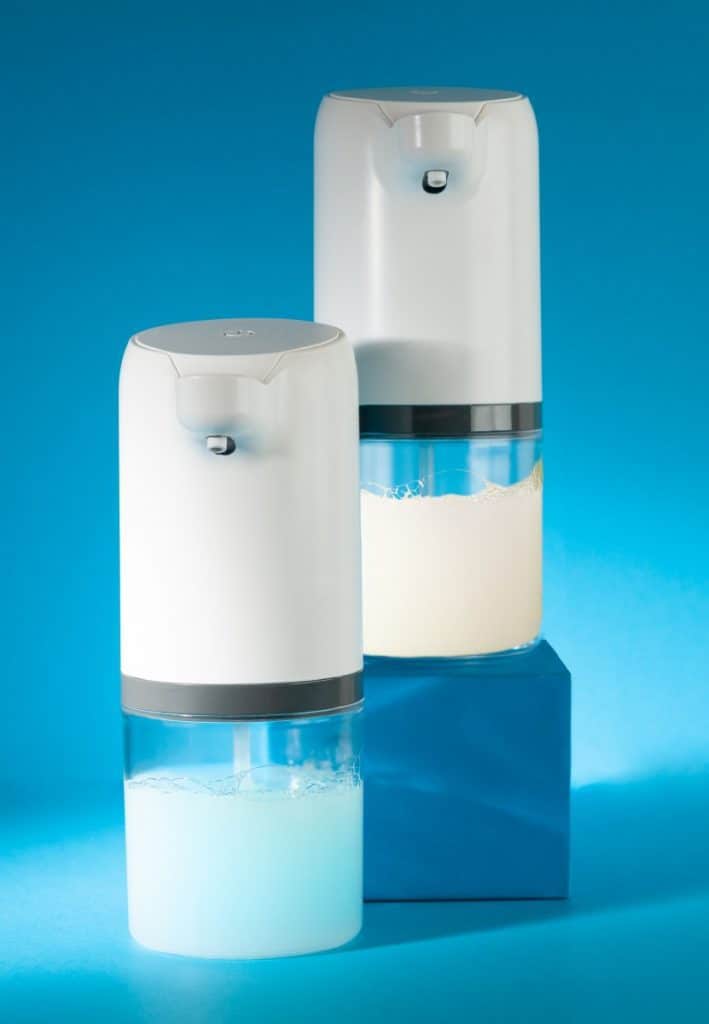 12. Opt for a Self-Cleaning Pet Litter Box
This gadget is a cat lover's dream come true. It collects your feline friend's litter and tucks it away, leaving the area spik and span.
The CatGenie Self Washing Self Flushing Cat Box on Amazon.com is one such gadget. It uses washable granules that are specially made for the device, as opposed to traditional clay. The granules make it easy to filter the litter out.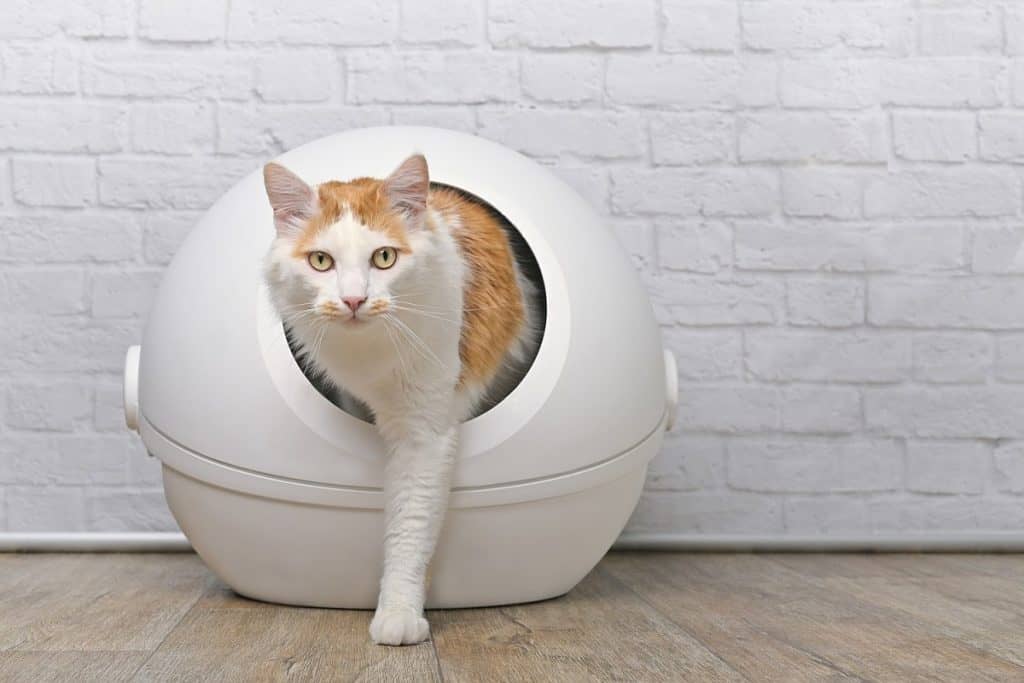 13. Adopt a Toilet Bowl Cleaning System
With a toilet bowl cleaning system, you don't have to scrub your toilet by hand anymore.
This device is placed inside your toilet tank. It has a cartridge system that releases a cleaning solution into the flush tube, making sure your bowl is clean with every flush.
The Flush N Sparkle Automatic Toilet Bowl on Amazon.com has a cartridge that'll last up to 3 months before needing replacement.
14. Buy an All-in-One Washer/Dryer
This device washes and dries your clothes without the need for your supervision. The only thing you'll need to do is to load and unload your laundry.
What's more, the whole process can be configured from an application on your phone. You can set the drying cycle. This gives you time to run other errands.
The all-in-one washer and dryer will cost more than your average washing machine. However, the added benefits of full laundry cleaning and drying will be worth every penny.
15. Get an Automatic Lawn Mower
Mowing the lawn is everyone's least favorite summer and spring activity. You can let a smart lawn mower do this for you instead.
While smart lawn mowers do a good job, they still aren't perfect, and your input will still be needed, especially on those edge lines. However, they do most of the job well, so you don't have to worry about the task taking your time.
They're also quiet, meaning you won't have to endure loud noises made by traditional lawnmowers.
The Husqvarna 450X on Amazon.com is an example of an automatic lawn mower that can mow through tough terrain and narrow spaces.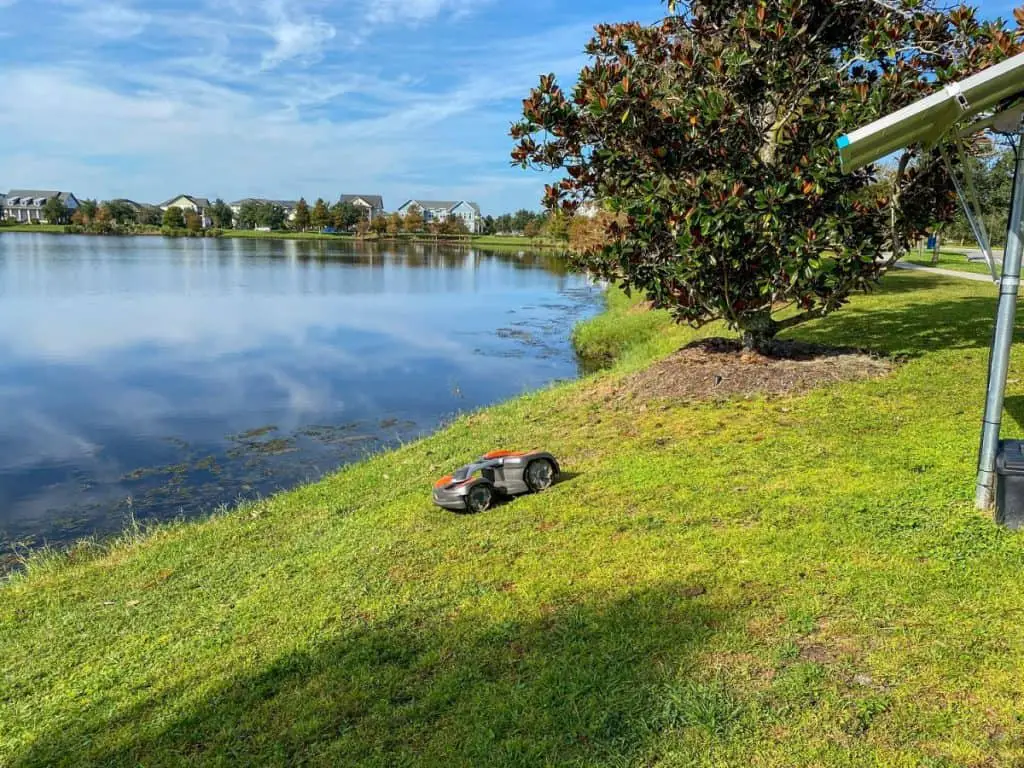 16. Use an Automatic Lawn Sprinkler
No, I'm not talking about your traditional sprinkler with controls in your garage. A smart lawn sprinkler/ watering system will give you more control. You can automatically adjust the amount of water needed, as well as turn on the system from your phone through Alexa.
The Rachio 3 Smart Sprinkler Controller (available on Amazon.com) is one such smart device that adjusts the sprinkler according to weather updates.
With a smart lawn watering system, you don't have to water your lawn again by yourself.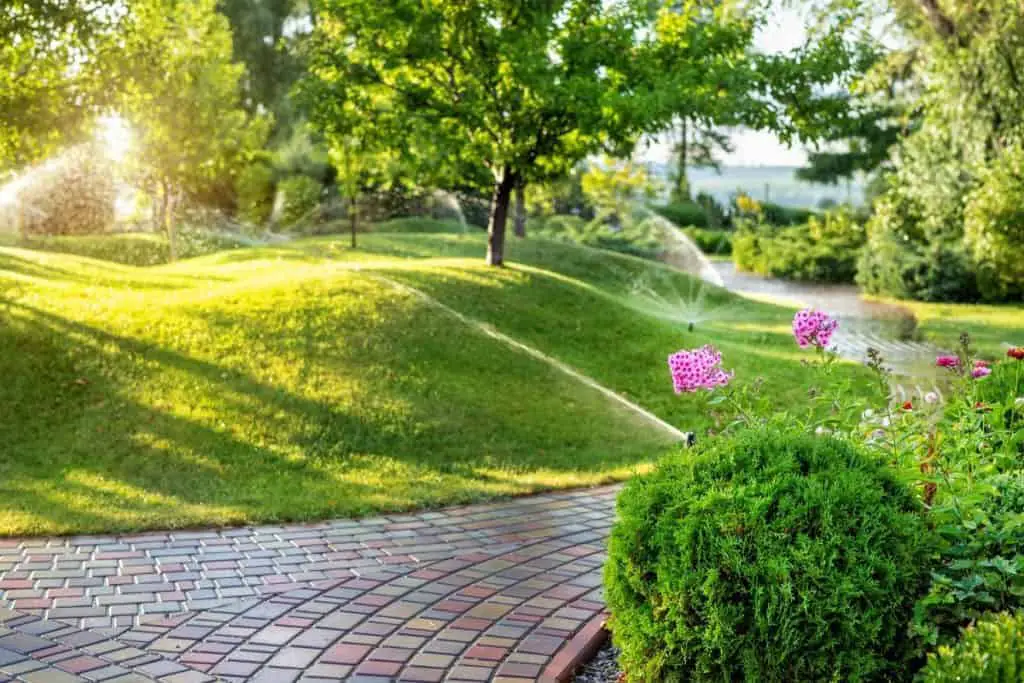 Is Automating Home Cleaning Worth It?
Automating home cleaning is definitely worth it. In today's world, where time is a precious resource, having a device taking care of your cleaning needs does come in handy. Home cleaning tech devices are also a lot more effective and resource-saving than manual cleaning.
Wrapping Up
Money certainly can't buy time, but it can buy products that can do the dirty work for you. So if you want to make home cleaning smoother and a bit faster, then you might want to automate it by setting up handy devices like robotic mops, dishwashers, and robotic window cleaners.
While these devices will increase the effectiveness of your home cleaning processes, they can't perform optimally if not well-maintained. Therefore, try as much as possible to service and take good care of your home cleaning devices to ensure everything runs smoothly.