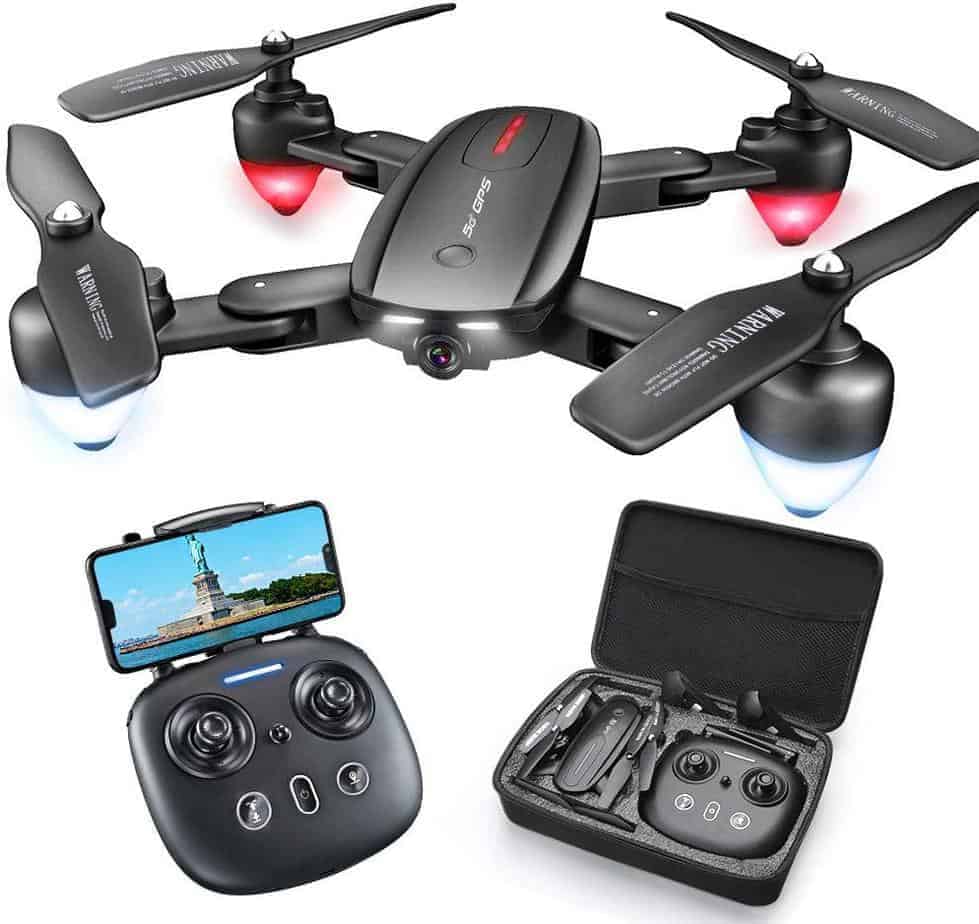 The Zuhafa T5 Drone – Best 4k Camera Drone For The Money
Why We Recommend Zuhafa
I had never heard of Zuhafa before. I was out flying with some buddies and one had purchased one before Christmas. I flew it for a morning, putting it through its paces.
What I liked about it was how stable it was to fly. It was very responsive and easy to control. The camera was decent.
Overall I felt for the money this was pretty good. Not the best but it's a great place to start.
What They Can Do To Improve
We think Zuhafa does a lot of things right. Were we find room for improvement is with customer service. It's nonexistent.  
 But colleagues of mine have had different experiences. The Drones seem to be pretty tough and work well. But…you never know.
Make sure wherever you buy one they have a 30-day return policy or one you can live with
Compared To The Competition
Zuhafa, at this point, is trying hard to find a market. I think they are on the right track with a 4K Drone under 250g.
Amazing 4k Camera Drone Under 250g
I found flying the Zuhafa T5 essay and a LOT of fun. t's very safe and fun to fly. Its also a perfect beginner Drone
I think what I like about it from a beginners perspective
Great Aerial Camera Drone to start
Has GPS for flight stability
Won't break the bank
Long..er flight times
Really good value for money