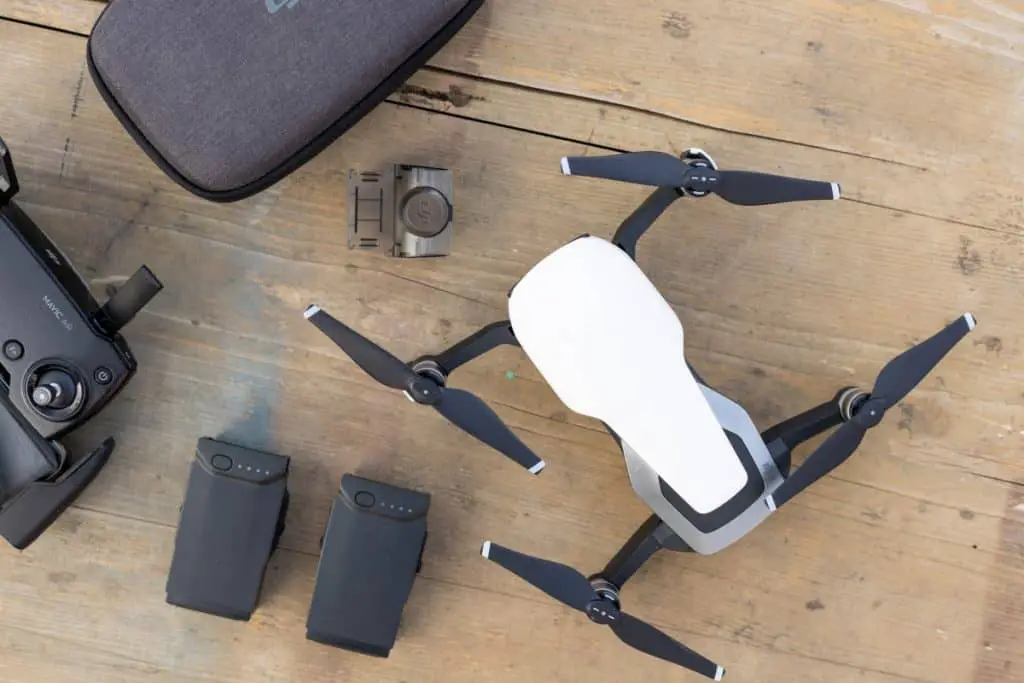 We have a look at the Best 4k Drones under 250g or ½ a pound. No registration required. 
Drone technology has changed quite a bit over the last four to five years. There were no 4K Quads available. Well, there were a couple, but they were really high end and extremely expensive.
My very first drone had no sensors, no camera, no nothing except, four props, battery, and a controller. All that cost $150 dollars. Wow, how times have changed.
 The upside to that first Drone was I could fly it indoors, and it taught me how to fly a Drone the right way and not rely on Sensors.  This is a good thing because one day you may lose your Sensors and are forced to fly your Drone manually.
It's hard to find 4K Drones under 250g (now)
As of late Summer, 2019 there are not very many Quads, yet, under 250g or ½ a pound on the market.  I'm talking good ones. You can find a couple of no-name brands out of China, but I wouldn't spend my money on one.
Let's have a look at some Drones with great features, are good quality with a 4K camera which is amazing, and the best part is they are all under the 250g / ½ pound weight limit.  No FAA or Transport Canada Registration required!
What are the best 4K camera Drones under 250g or 0.55 lbs? Here are 3 good to excellent quality Drones with a 4K camera all under the weight limits At the moment, here is our choice of three 4K Drones Under 0.55lbs.
Hover Camera Passport
Dobby – ZeroTech
BetaFPV 85X 4K Racing Drone
Zuhafa  T5 4K Foldable GPS Drone
Is There a new 250g DJI Drone on the Horizon?
YES….it's Here !!!
There is a lot of Buzz in the air about the new rules regarding Drones in both Canada and the United States. We should include India as they recently made it legal to fly consumer Drones in that country.
When it comes to finding quality Drones with a 4K camera under the weight restrictions the choices are slim. Until just recently. China Drone manufacturer DJI has released the new DJI Mavic mini (on Amazon). It is, in my opinion, the best Drone under 250g on the market right now. Although with no 4k camera, it's equipped with a 2.7K Camera on a 3 axis gimbal for stunning video.
Check out our complete review in this article
You can also check the reviews on Amazon in your local country
As well, let's have a look at what's else is out there.  Before we start, I'll just mention our resource page with our favorite Gear. We will update the 4K Sub 250 Drones as they launch.
Let's have a brief look at our top choices.
Good – Hover Camera Passport – Under 250g
Your Self Flying Personal Photographer
This is an interesting Drone. Its claim to fame is its Autonomous Flight Characteristics. The Passport Hover has built-in Face Detection Tech and will track your face or your whole body and follow you on your journey.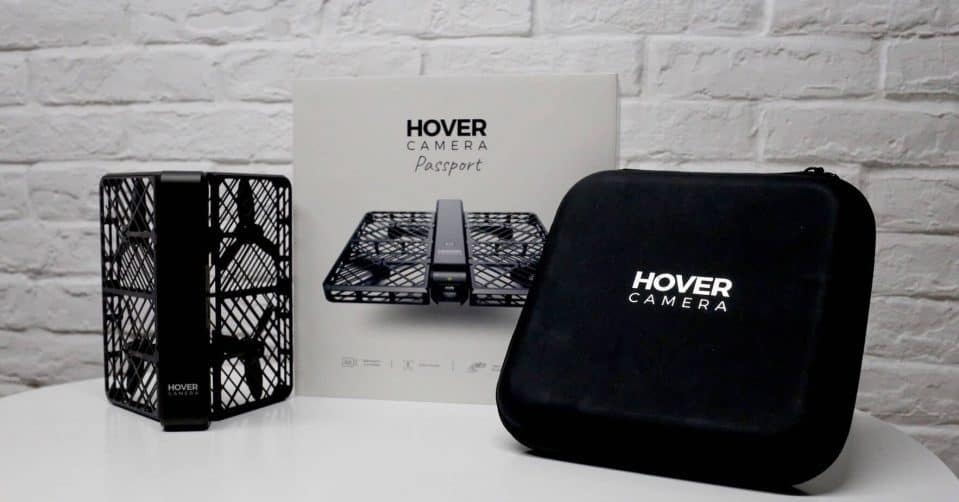 About
Easy, Very Safe, Good Quality with a 4K Camera!
The Hover Passport (on Amazon) is unique in that it folds up for easy transport. A couple of things I liked about this Quad; it was very safe to fly. I like to fly indoors in the winter and this Drone is very safe and responsive for indoor flight.
The other thing I like was the flight time. Most of the Drones in this weight zone have flight times under 10 minutes. I managed 12-14 most times. I would recommend to pick up at least two more batteries to extend your flight times. it comes with two but get another. Its worth it.
Of course, the Camera is very good. Sharp images and crisp video at 30FPS. As for the size of the Drone, I think you will like it.
Portable and Lightweight
Extra Battery in the Box
Great To Fly Indoors
4K Camera with Video at 30fps
Snap Photos Using Hand Gestures
---
Better – BetaFPV 85X/4k – Racing Drone Under 250g
I will be upfront and transparent about this recommendation. I know ZERO (well maybe a little) about the Drone racing world. The only reason I'm mentioning this Quad is I had the opportunity to fly it and a Drone meetup.
This is an amazing little Drone. I had so much fun flying this around a track. It was crazy fast and agile. But the biggest this that impressed me was the video feed quality. Being able to see clearly is a huge advantage.
ts a fun Drone and if you are thinking about Drone racing this is a great starter.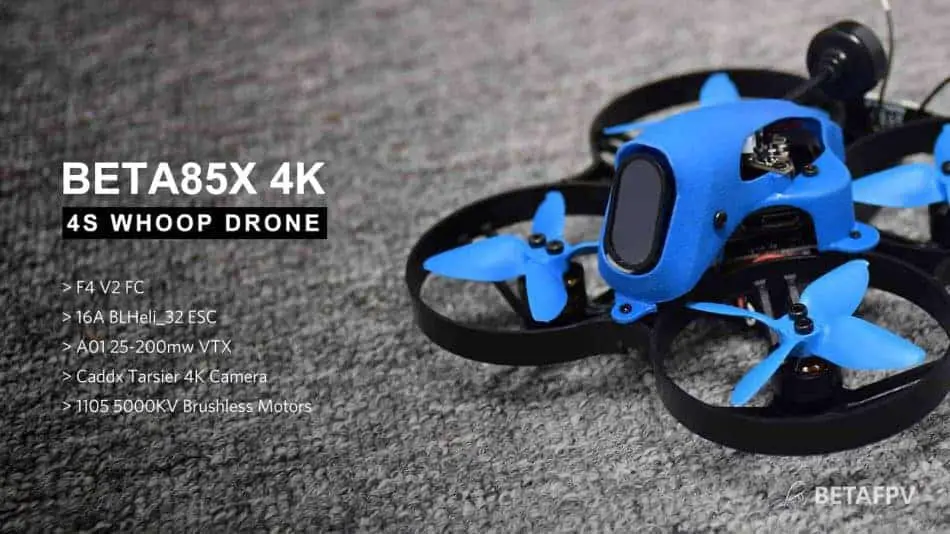 About
Smallest 4K Drone Great Racing Drone for Newbies
I said it was a great Racing Drone for Newbiew but really its a fun quad for every experience level. Its the smallest 4S with 4K on the market right now.
What is great is how well you can see, which is an advantage when racing on a difficult course. I mentioned earlier I am no expert on this Drone. You may wish to check out some of the YouTube videos to see the reviews.
This Drone with the New 4K Camera and the 4S battery weighs in at only 140g. Well under the limit for registration in most counties. I found it to be very good quality, and crazy fun to fly. Check out the reviews on Amazon.
Very Safe Great Starter for Racing
4K Camera
Brushless Motors Supports 4S Power
Smallest 4K Drone 140g
Frame has Carbon Fiber Stiffener Brace
---
Best – ZeroTech Dobby – Selfie Drone Under 250G
The Zerotech Dobby (on Amazon) has been around for a few years now. This is a good thing. The firmware has been updated on an ongoing basis and most if not all the bugs are cleaned up
It's a great little Quad. Fits in your pocket and with the 4K Camera the quality is excellent. If you are considering Aerial Photography, this is a great started Drone for you.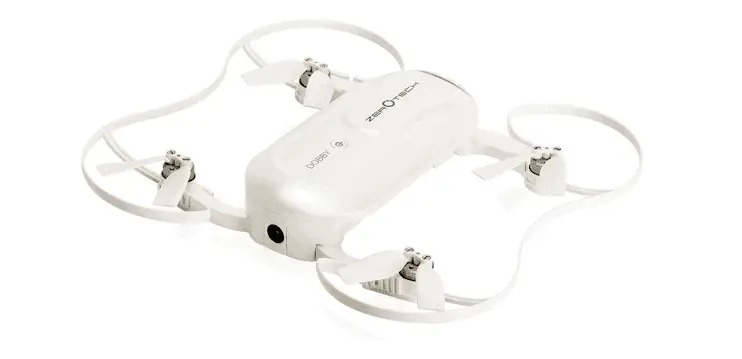 About
Foldable Drone Great for Hikers with a 4K Camera
This little Quad amazed me the first time I flew it. I also like the ton of extra features it has. For Example, it's uncommon for a Drone this size to have a GPS onboard. It foldable and fits in your back pocket.
The Dobby has decent flight times of around 12 minutes. Your times may vary. It comes with its own App compatible with Android, iPhone, and iPad. It uses wifi to connect to your phone and for the most part, the App is pretty decent.
I would recommend this Drone if you like to Backpack, Travel, take some shots at the skate park, or you are just getting into aerial photography. It's a good beginner Quad.
Perfect For Aerial Photographer Newbies
Excellent Quality and Value for Money
Great For Hikers and Travelers
Powerful 4k Camera and a GPS
Flight Modes Orbit, Follow Me
---
New – Zuhafa T5 Foldable GPS Drone with 4K Camera
Zuhafa T5 Foldable GPS Drone (on Amazon) with 4K FHD Camera great for travelers and backpackers.
Its Equipped with GPS, as well as, Return Home, 5Ghz WiFi Transmission, Live Video, 2 batteries for 40 Minutes of Flight Time, Long Control Range, and Includes Carrying Bag