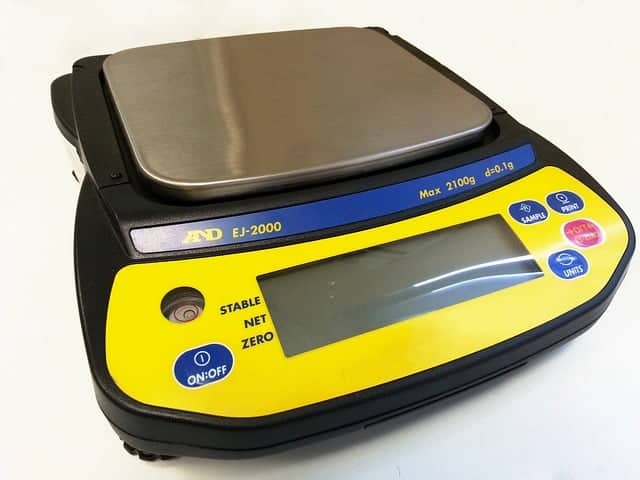 What Are The Best Drones Under 250g No Registration Required? We look at all the options, so you can purchase a good quality Drone under 250g/0.55 lbs. No FAA – Transport Canada Registration Required.
Do I need to Register a Drone weighting under 250g or .55 lbs.? Here is the information straight from the FAA and Transport Canada Websites, Quote 'Drones under 250g do not need to be registered". The FAA states "Even if you're only flying in your backyard, drones that weigh MORE than 250g or .55 pounds must be registered". So the bottom line is NO you do not need to register your underweight drone.
When I first started looking around for a Drone, the size, weight, and registration questions always came up.  Fast forward 4 yrs since I started flying and the questions are still around. But now, there are more rules and restrictions.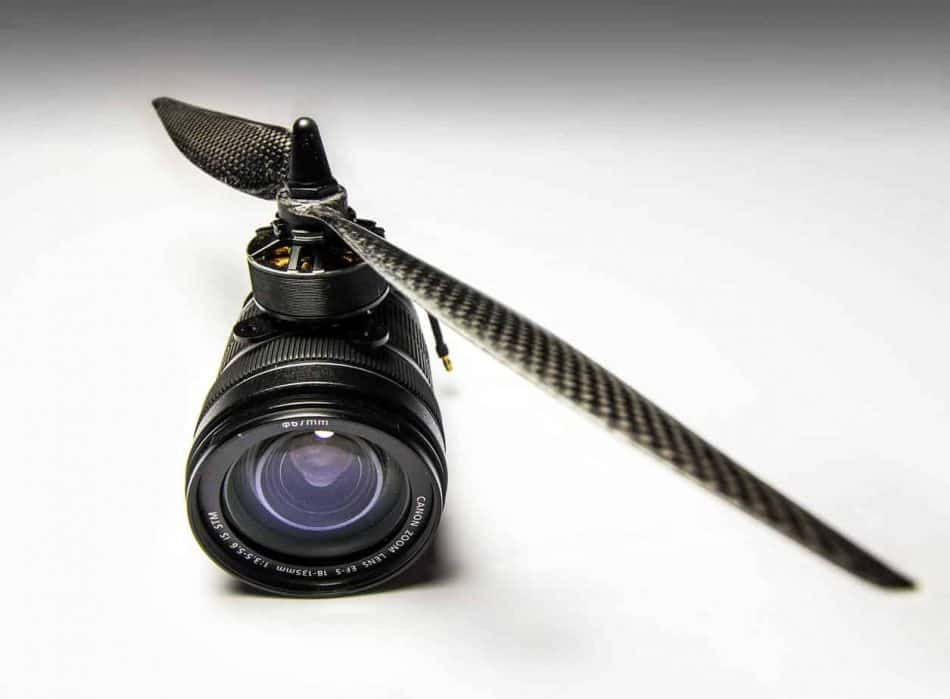 Basic Questions About Drones
Under 250g or 0.55 lbs.
Having figured out you do not need to register your Drone (under 250g) there are always other questions you'll have. Do I need a license? No, you do not. Do I need insurance?  I doubt it. For a bigger, registered drone maybe yes.
I know our homeowners' policy covers us in case of an accident.  Check with yours to be sure. Purchasing a bigger Drone may trigger the need for insurance. I have a detailed article on Drone Insurance you should read here
That covers the basic legal side of things briefly.  Disclaimer please, when you get a minute breeze through the FAA website and if you live in Canada read over Transport Canada's Website. They will provide you with a complete list of rules and regulations. Links provided.
Let's get to the fun stuff.
If you would like to skip the preamble and go straight to the 3 Drone recommendations just click here. The options are great.
Buying A Quality Drone Under 250g or 0.55lbs?
When I started looking for an underweight Drone I found out real quick there are a lot of junky drones out there.
They are cheap in price as well, for a reason.  You know what they say "You get what you pay for". This is something to keep in mind when you are choosing a Drone under 250g
I've done a lot of research, both from personal flying experience and researching the following Drones closely. I've checked their reviews, customer service, spare parts, and important features.
I'm hoping it helps make sure you are making an informed purchase.  I've noted a few pitfalls as well. I'll give it to you straight up, no fluff.
What are the major items to consider
We will briefly look at each
Build Quality
Battery, Flight Times
Instruments, Sensors, Flight Modes
APP's and Controller
Camera, Memory Cards
Extras, Case, Pros.
Build Quality
As I mentioned earlier, there are a LOT of cheap Drone manufacturers out there waiting to take your money. It's a shame really. I bought a cheap Drone and it was really disappointing.  It lasted about a day. 
In my case, a Motor started smoking?. Then I realized; I couldn't take the battery out, so I could not buy extra batteries to increase fly times. I charged the battery for 90 minutes for 6 minutes of flight time. That was fun
With a flight time of maybe 5-6 minutes, it was zero fun. You had to wait 90 minutes between flights for the battery to charge.
The killer was I broke a propeller and tried to take it off. Turns out it was glued to the shaft. When I pulled the prop the shaft came out of the Motor! Lesson learned.
I guess my point here is to try to buy a good or at least better quality Drone from a reputable manufacturer. You'll save money in the long run and you will enjoy the Hobby for many years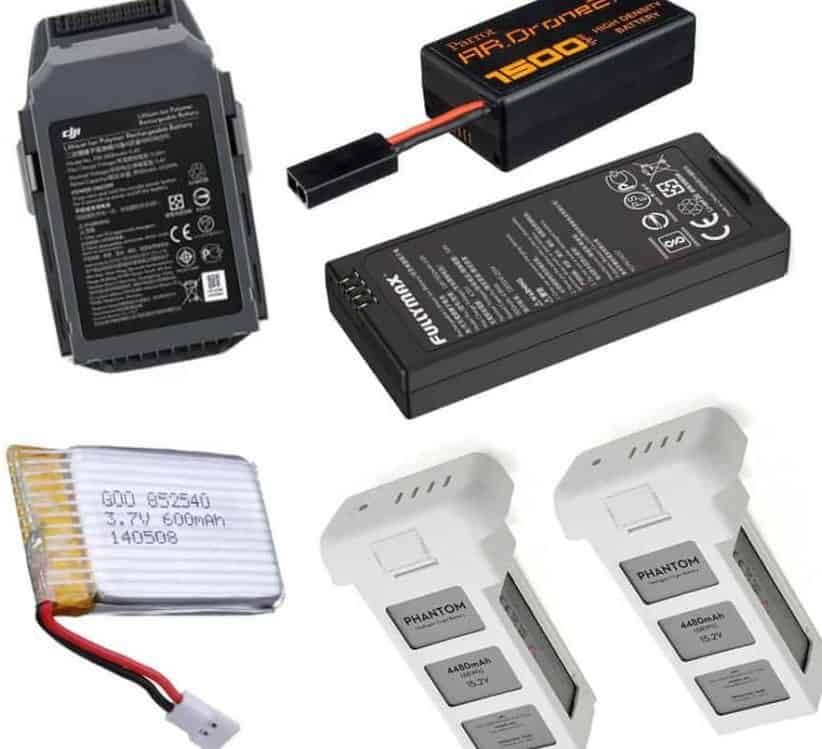 Batteries and Flight Times
You heard about my experience with batteries and a cheap Drone.  This is really important to consider when you're buying a Small Drone under 250g/0.55lbs. The first thing is to make sure you can replace the battery.
It's a good idea when you buy your first Drone to pick up a bundled package.  It usually will have 1 or 2 extras batteries. This will increase your flight time.
If your battery lasts 15 minutes, with 3, you'll have 45 minutes of flight time fun. It makes a huge difference to the fun factor.
 Sensors And Flight Modes.
The number and different Sensors and Flight Modes your lightweight Drone comes with will, obviously, depend on the price point.  At a minimum, you should look for sensors and flight modes that make it easier to fly.
Specifically, I'm talking about features like Altitude Hold or Headless Mode. I have an entire article for you explaining what each mode is for right here. Both are great for the beginner pilot.
Altitude Hold keeps your Drone at a consistent level and Headless Mode allows you to operate the Drone regardless of its orientation. If your Drone comes with other flight modes like Orbit and Follow Me….Bonus!
If possible and your budget allows, getting a GPS enabled Drone is an excellent option.  You'll find with smaller Drones, under 250g, they tend to get pushed around in the wind.  With onboard GPS you'll see much more stable flights and less drifting.
It's really amazing how far technology has advanced in the last couple of years. To be able to have GPS connectivity on a Drone that weighs less than 250g, a consumer "Toy" no less, is remarkable. It's only going to get better.
Apps and Controllers
One issue with some of the smaller drone is they do not come with a controller. This is fine, sort of. it depends on the Drone, what you're using it for and your expectations as you gain more experience.
If you're into selfies, no problem with your Phone. If you're more adventurous and like to push the boundaries The Phone will not work well for you. I know this from personal experience.
Operating a Drone with just the App on your phone and using your phone to control it takes a bit to get used to. If the App is not that great you risk losing or crashing because it's hard to control.
It's better to have a dedicated controller. Some Drones like the DJI Tello (On Amazon) use your phone but you can also connect a game controller and use that.  That's what I did.  I used an extra from an Xbox.
Speaking of Apps I have put together a huge list of the Best Apps for new Drone Pilots. Check it out. Some very cool Apps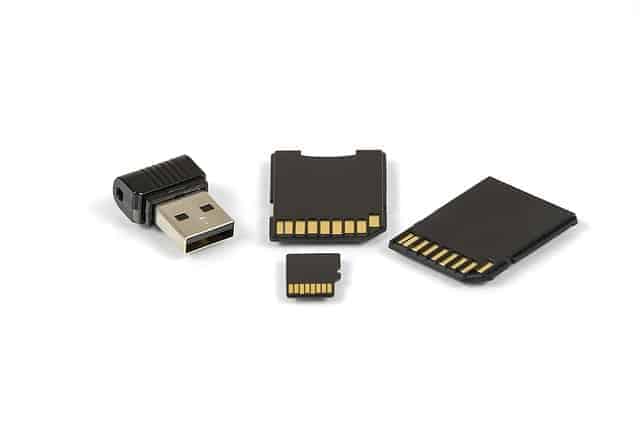 Cameras and Memory Cards
A majority of small 250g or fewer Drones have HD cameras. As we move further through 2020 the quality of Camera will get much better.
Some Quads right now are still 720p (really Cheap ones) more have 1080p and there are a growing number with 4K. When you are choosing your Drone, consider the Camera as well.
Also, look to make sure it has an onboard Memory Card Slot. Otherwise, you'll be required to record the video directly to your phone or tablet. The video quality will be so so,  and this can chew up space on your device
This will soon change. Some of the bigger players are rumored to be building Drones like DJI are about to release sub 250g Quads with a ton of Bells and Whistles. Other Drone makers will as well. They see this as a major area for growth.
Extras, Propellers, Case
One last area to consider when choosing your Drone. I like to recommend that you look at buying a Bundled Package. It may be a bit more money upfront but in fact, it's much cheaper in the long run.
Try to get extra batteries. This is a major point to consider. The more batteries you have the more flight time which equals much more fun.
We have an article on how to care for your batteries here
A nice bonus, and getting more common, is a case to pack it up in. It's nice if you want to go hiking or travel somewhere. Check out our backpacking and travel post.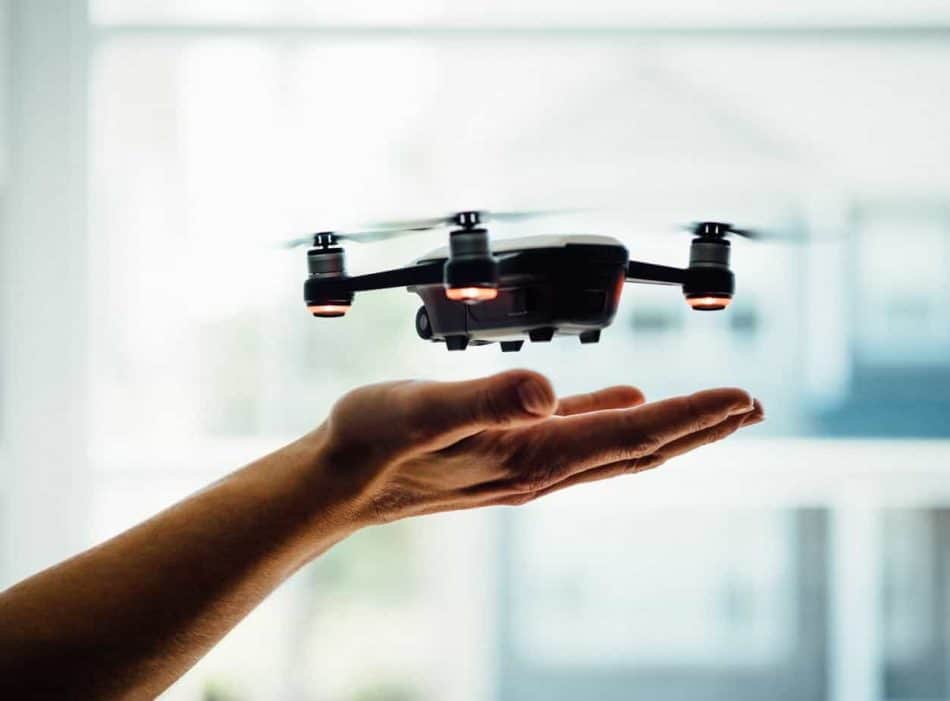 Recommended Drones Under 250g/0.55lbs
Here are three Drones I would recommend buying if you are trying to stay under the weight limits.  They are all good to very good quality and are great value for the money
I have either owned, still, own, or have flown all of the Drones I recommend. The list is a basic overview of each one and why I would buy it.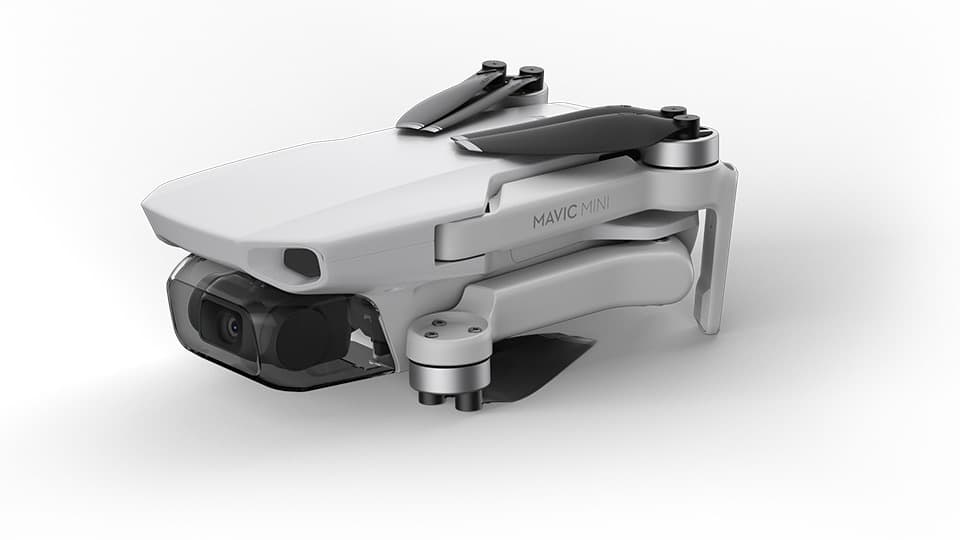 DJI Mavic Mini
Good Things Come In Small Packages
DJI's New Mavic Mini (on Amazo) may be tiny but it packs a ton of powerful features in its class. Let's start with the camera. To begin with, it comes with a 3 axis stabilized camera gimbal. 
This is outstanding on a Quad this size. The camera is 12MP for clear still shots and shoots up to 2.7K video at 30FPS. This is more than enough quality for an entry-level Drone. In my opinion.
 Other features include DJI's Quickshots, a new mode called CineSmooth. This mode controls the Minis Speed and movement, to give you a nicer cinematic look to your videos.  All the modes are accessible through the new DJI Fly App
It the newest an all-around Safe and Fun Quad to own. Like the Tello below,  you can fly it safely indoors and out. And it's very affordable.  Great starter, kids, beginner drone. I highly recommend it. Check out the great reviews here on Amazon.
---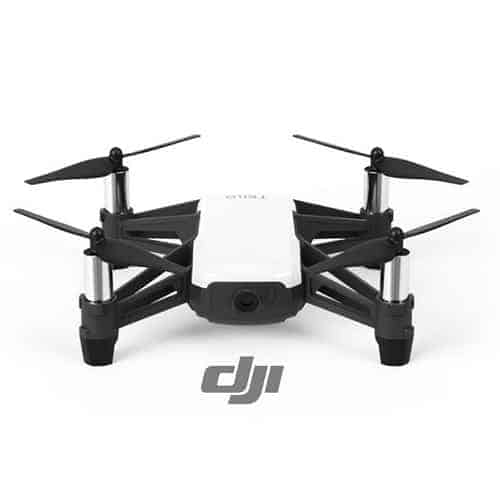 DJI Tello
By far one of the most versatile small Drones is the DJI Tello (on Amazon).  This is a fun quad to fly.  With 13 minutes of flight time, plus if you have a couple of extra batteries, you can have great flight times which equals more fun.
You can use a really good APP with your phone to control it. It's also compatible with game controllers from the X Box for example.  This will provide the most precise flight control.
This is the Game Controller I use from Amazon
The picture/video quality is pretty good.  No 4K yet but for the price it's great.  You can stream video up to 300ft/100m away.  It also comes with 2 antennas for better connection and lowers the risk of a fly away.
Some other great features include:
EZ shot for selfies
360 pano
Intel Processor
Auto Take-Off/Landing
Safe – includes Prop Guards
Low Battery Protection
Vision Positioning System
Ability to Code your own flights
It an all-around Safe and Fun Quad to own. You can fly it safely indoors and out. And it's very affordable.  Great starter, kids, beginner drone. I highly recommend it. Check out the great reviews here on Amazon.
---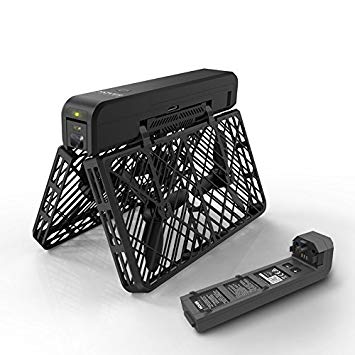 Hover Camera Passport
This Quad is so much fun to fly. It is also, in my opinion, the safest to fly.  If you are just starting out, have small kids, or you would like to fly indoors all winter or when it's windy, look no further.
It's very easy to operate, although I found it to be a bit clumsy at first.  Maybe that was just me. Overall it's great t if you are traveling, or hiking and backpacking (related article).
Some features I really thought was great included face detection technology. It will follow you on your journey, walk, skateboard whatever. It's very portable
Thin and lightweight. You can read all the reviews and check the price right here on Amazon if you like.
---
HUBSAN H216A X4 Desire PRO
Of the 3 I've tried the Hubsan Desire pro x4 (on Amazon) is packed with featured for the price. It's fun to fly, easy to carry, a great starter drone or if you are experienced it's a good little quad to take on vacation with you.
The problem with this Drone is it is hard to find the stock to buy it. Best place to watch is Amazon 
Features include GPS, Follow Me, Orbit, Waypoint modes. (See my full explanation of Drone Flight Modes right here)
There is a 1080P Camera with wifi video streaming for a really nice FPV experience. I had a lot of fun with this quad and would recommend it. The price/value is very good.
Double-check the weight before you buy. This one is close to 250g depending on the model you buy.