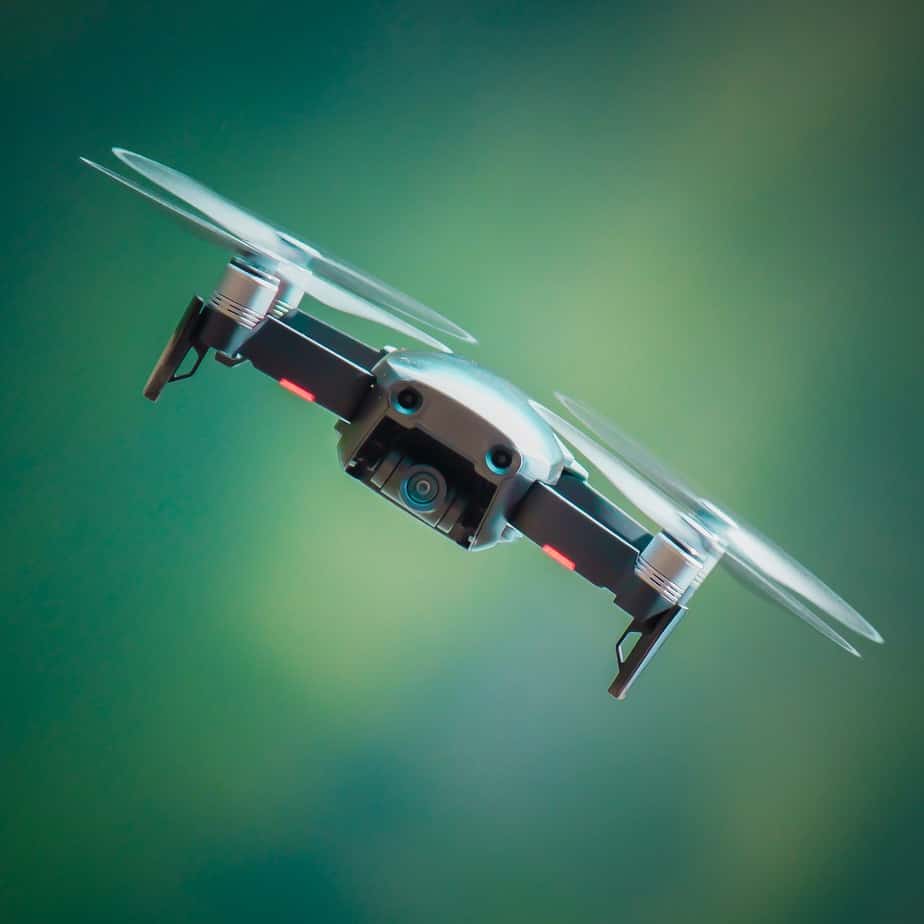 We have put together a simple and helpful guide for what you need to know before buying a beginner Drone. (Drones under 250g  or 0.55 pounds)
What should I consider before I purchase a beginner Drone?,  Will I use it for;
Family fun?
Travel?
Aerial Photography?
Search and Rescue?
Would you like to race your Drone? 
A small business like Real Estate or Farming?
Cost and repairs?
Easy To Fly?
If you are brand new to the hobby, I'll help you start by providing you with Three beginner Drone options. But first, let's consider a few things.
First, What To Think About
First of all, you will need to learn at least how to fly a Drone. That was my first mistake! I should have asked myself ' Why would you purchase a $500 (or more) quad with an expensive camera only to crash it during the first flight?"
I quickly learned Drones are not that easy to fly at first. I needed a small crash-proof drone to learn how to fly. Preferably good quality but under $75 – $100. No Camera, no GPS, nothing. Just an excellent little Drone to learn the Basics of Flight. You can view my Three favorite Drones here if you're in a hurry.
Also, please note,  and this is meant for you if you have no experience at all. Most of today's Drones have features that will help the beginner pilot fly with confidence like GPS, Altitude hold, Headless Mode, and other flight modes. I explain all the flight modes in detail here.
But… there will be a time when your Quad will need to be flown, manually, and this is where the Beginner Drone experience will help you.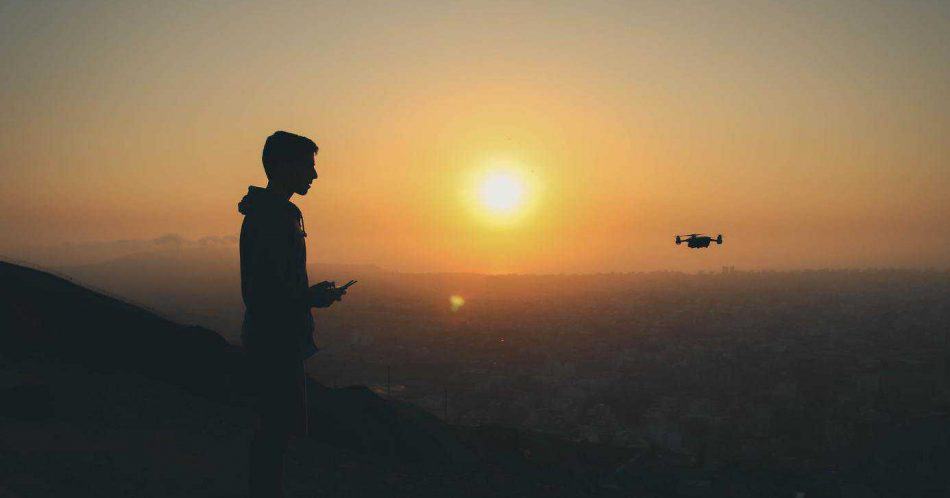 What's Harder, Buying, or Flying?
When I  decided to buy a beginner Drone for training, I fired up the PC.  I started Googling beginner drones. There was information everywhere.
Some info was for beginners, not a lot about what to consider first. A lot was focused just on Products, Camera Specs, speeds, and feeds. Although this is important at some point, not so much at first. Knowing how to fly a Drone is very important though.
Let's be clear here, flying a drone is not that hard. Really. You just need to practice the basics of flight maneuvers. Drones fly in all sorts of directions. You need to get accustomed to a drone's flight orientation.
Once you master that you're all set. My intent is to provide you with simple, helpful information to start you safely on the right flight path. All in one place.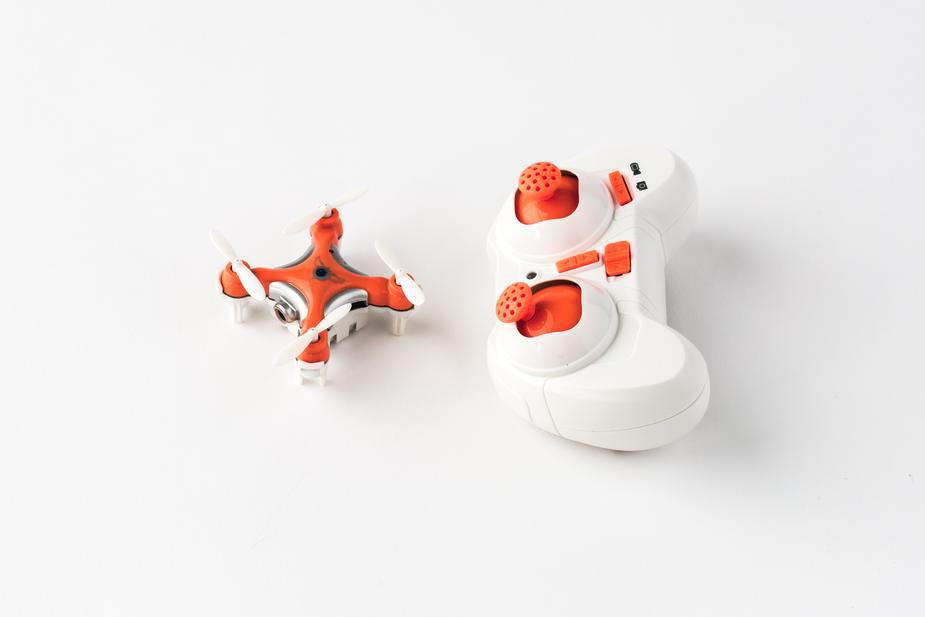 Start With A Small Beginner Drone.
When you're just starting, I found that purchasing a small Drone or Quadcopter is the best way to go. The main reason is you are going to crash…more than once.
It's way better to crash and burn a cheap practice drone then a costly camera drone if that's what you're getting into. I found learning to fly without the instrumentation is better.
Flying without GPS and Altitude Hold sensors at the start will benefit you in the long run. It can help you become an expert pilot. Most Drones have GPS, Altitude Hold modes already. I would turn them off at first to practice.
If you rely on all the bells and whistles to fly from the start, you'll be in trouble the day your flight controller or GPS goes wonky.
One day you will need to override the controls… example, when the "Return to Home" button fails, or the APP crashes on your Phone, you will have to take over the controller and fly the drone manually. Yikes!!!
Drone or Quadcopter. Are They The Same?
Drones are a common term used in the hobby. Once you get into it, you hear the name quad more often. Its, I think a better description of what you're flying. When I think of Drone, I think of something the army uses to follow bad guys in far away places. My rule of thumb, If it has four props, it's a Quadcopter.
Basically, Quadcopters have 4 motors with propellers. Most these days have a gyroscope, some have an accelerometer or both. The more expensive ones have GPS.
These flight instruments are what help you to keep the quad level, moving up and down, left or right and returning home if you lose your connection. Each motor is independent of the other three. Working in concert with the instruments and the central brain, the flight controller, helps to keep the Quad in the air.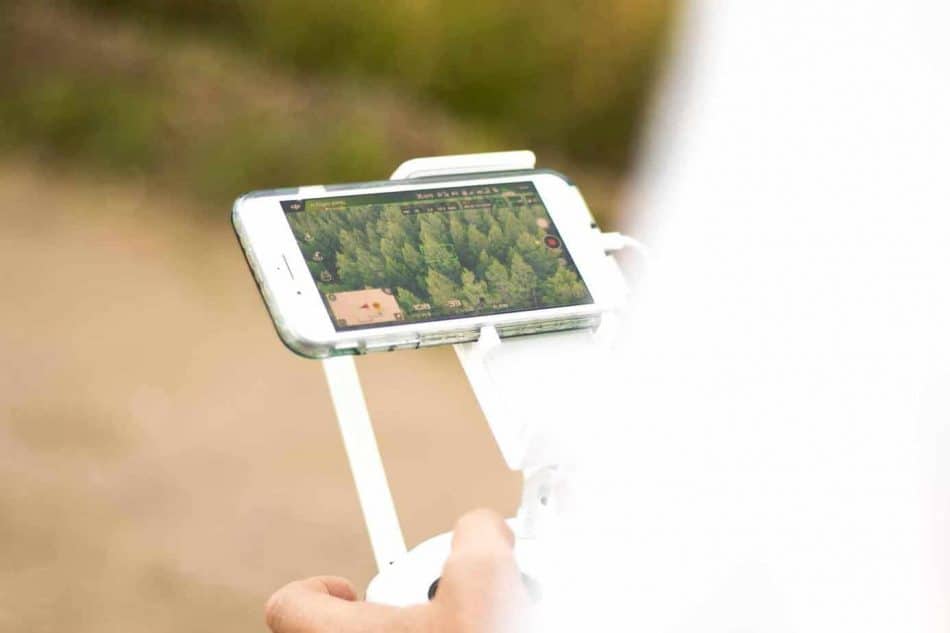 What To Look For In The Box.
There are 4 main areas to consider. You don't need to meet all 4 but its something to consider.  We can look at each individually.
Quality
Safety
What's in the box
Weight
These are the few key areas to look at when you purchase your first Droner. Let's remember that we are trying to keep this as simple a possible.
Depending on your budget, or maybe you have kids but I wouldn't purchase some old cheap Drone. It will break quickly, and you'll regret it. I did.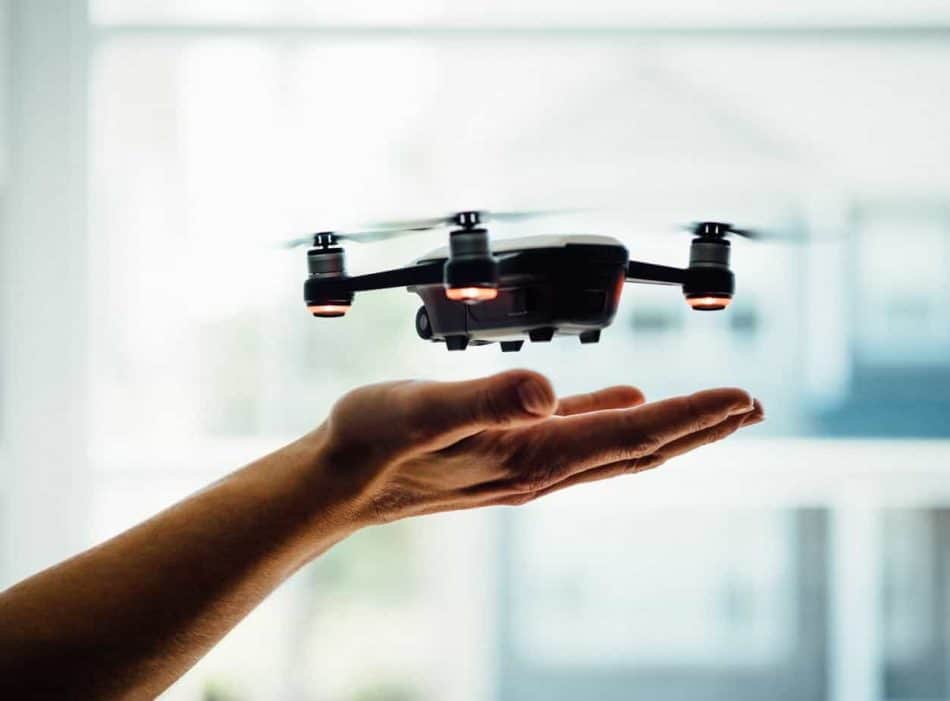 Quality
This is a big factor in choosing your first drone. If its a cheapy it will break the first time you hit a tree or the fence in your back yard.
The idea here is to be able to try to fly your new quad without worrying about it breaking. You will crash. The more you crash, the better to get.
The propellers take the full brunt of training. Make sure they are durable. Try to fly with the prop guards on if you can. We touch on this in safety.
Safety

When you're looking at quadcopters, there is one item in the box that is very important. Prop Guards. If possible purchase a quad that comes with a set, The prop guards are essential for two reasons.
The first, when you are just learning to fly you tend to crash a few times. (Did I mention this before?) The prop guards will protect your props from damage when you hit the fence or the tree in the neighbor's yard.
The other is obvious. The prop guards will prevent personal injury, to you or a family member. Even your pet.
What's In The Box

Here are a couple of things to point out. Look at what's in the box before your purchase. Its a pain in the rear to purchase prop guards and extra props after.
First, make sure your first quad comes RTF (ready to fly). It should include the transmitter. This is what you control your quad with.
If you see RTF on the box, you're good to go. It will fly right out of the box.  Look to make sure there are extra batteries, two would be great, extra props and prop guards.
These are the main items you will need to replace on most quads small or big.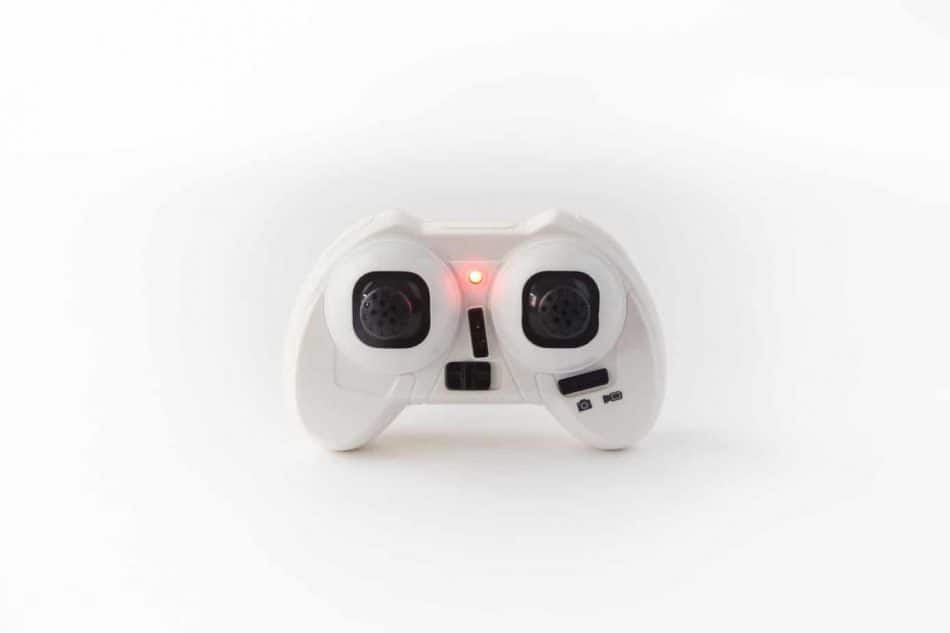 Weight
Another fairly big area to consider. There are a ton of quadcopters on the market. The hobby is flooded with cheap quads from all over the world. This is why I told my cautionary tale, about getting a quality quad to start.
A few of the so-called beginner quadcopters are relatively big. It is essential to start out with a quad under 0.55 pounds (in the US) or 250 Grams (Canada). All drones under this weight DO NOT require registration with the FAA (US) or Transport Canada. So make sure it's under.
You'll find manufacturers don't always put the aircraft weight on the box. They put the shipping weight that includes the box and spare parts. Be careful. You may need to visit the manufacturer's website for clarification.
What Beginner Drone Should I Buy?
If you look around the web you'll see a bazillion sites with their top 201 drones, my mind starts spinning just thinking about it.
It takes a lot of time to go through each example and try to figure out which one has prop guards, extra batteries and props, which one has the longest flight time, and on and on.  You end up more confused. But wait. I have done the research for you
Here are my three favorite beginner Quadcopter's  I've used them all, they are nicely priced and durable. I have listed them as good, better, best
I've included a brief description with a link to a quick review to answer some basic questions for you..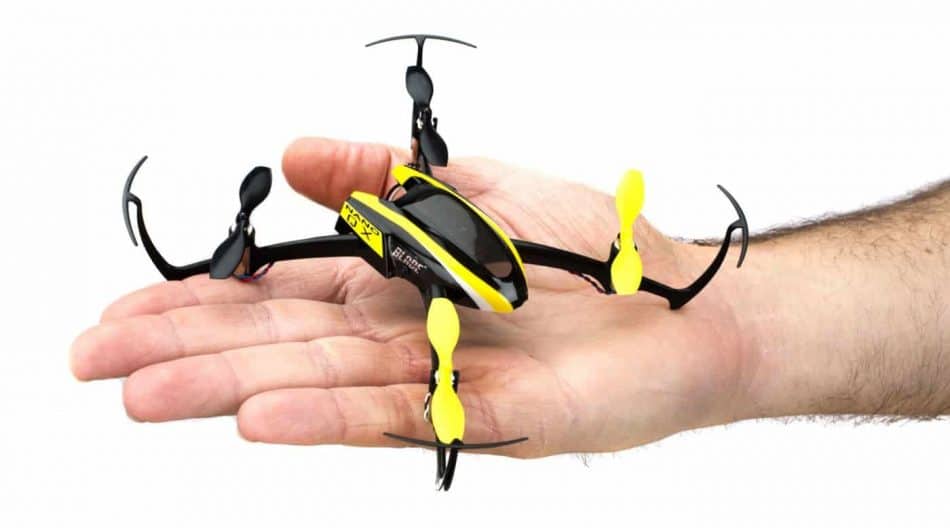 Quad 1 Perfect starter
This was my very first drone. You can still purchase the same one. It's an updated model. I remember it was winter time when I bought it. I learned to fly indoors.  Talk about a blast.
Learning to operate in your home has its advantages. There is no wind? You become skilled very fast.
This is why I recommend you make sure there are spare parts in the box with your new quad. You'll need props! If you would like more info check here. You can also check out all the really great reviews on Amazon Here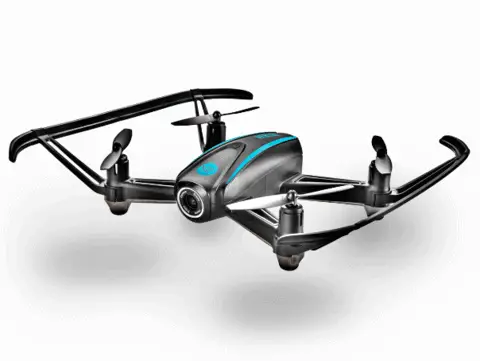 This was my second quad. Better than the Nano. Again it's an updated version of the one I used.  The reason I like this type of setup, it has a controller with an App for your phone. Great way to learn flying FPV.
I flew this indoors as well as outdoors.  If you would like really good detailed reviews to check them out on Amazon.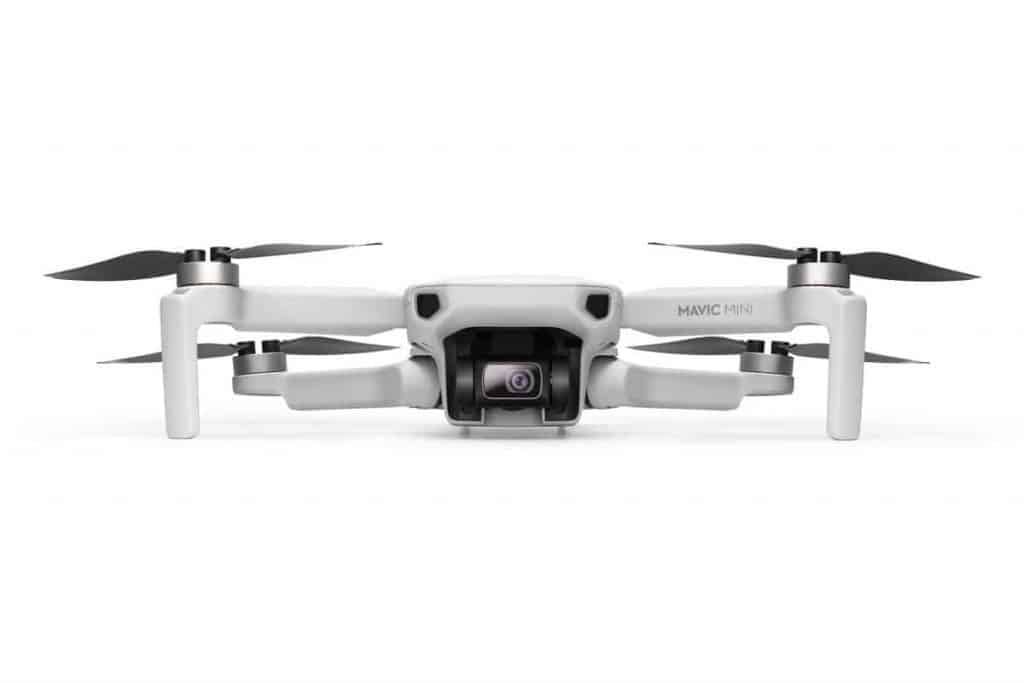 DJI Mavic Mini – Best Beginner Quad, Premium Price
This is my Starter Third quad Recommendation.
I would use this one if you're ready to start flying outdoors for fun. (Depending on where you live this could be year-round).
This is an excellent starter Drone If you would like detailed information check out a video, read the owner's manual and view all the positive reviews on Amazon.
Summary
So to quickly wrap things up.  I mentioned at the beginning about thinking through what you want to do with your quadcopter or drone. This will guide you to your final decision.
If you plan on using it for family fun, the first two would be very good to start with. If your end goal is aerial photography, the DJI Spark is incredible to start with.
Before you spend big money on cool quad technology, you need to learn how to fly.  I can't emphasize this enough. Whether you start with the Basic Quad or the Altair, or similar, you'll be ready to fly SAFELY, in no time. I think you'll also feel very confident when you take off with your Brand New Expensive Camera Drome. I know I was.
I will take a look in my next few posts at the different ways enthusiasts are using these incredible little aircraft.  My point here with the article was to pass on some simple and helpful advice, from the early days of my journey, to help start yours.
Stay out of the tree!