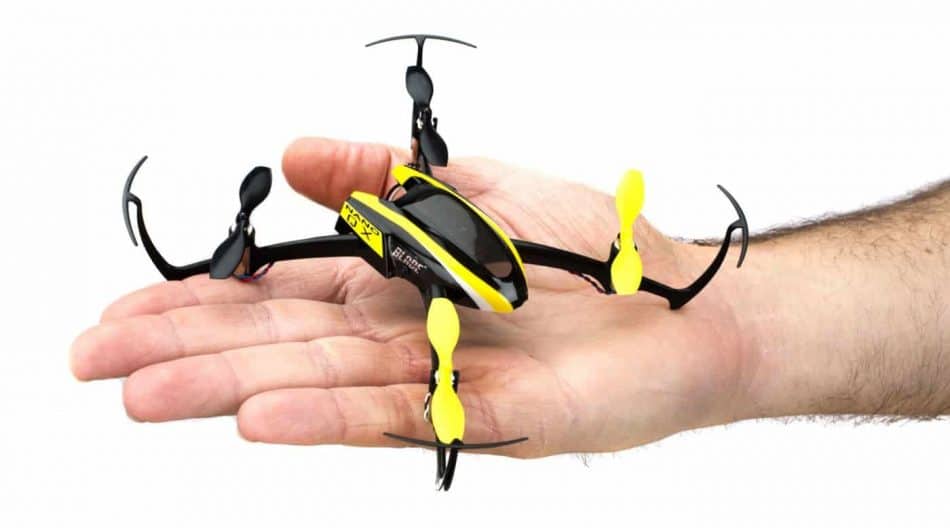 Our Top Three Beginner Drones Under Half A Pound
All Three We Own, Are Good Quality, And All Three Are Safe, Easy, And Fun To Fly. Plus… They Are Priced For Any Budget With No Registration Or Licence Required
Perfect starter – Indoor Flying
Under 250g
This was my very first drone. You can still purchase the same one. It's an updated model. I remember it was winter time when I bought it. I learned to fly indoors.  Talk about a blast.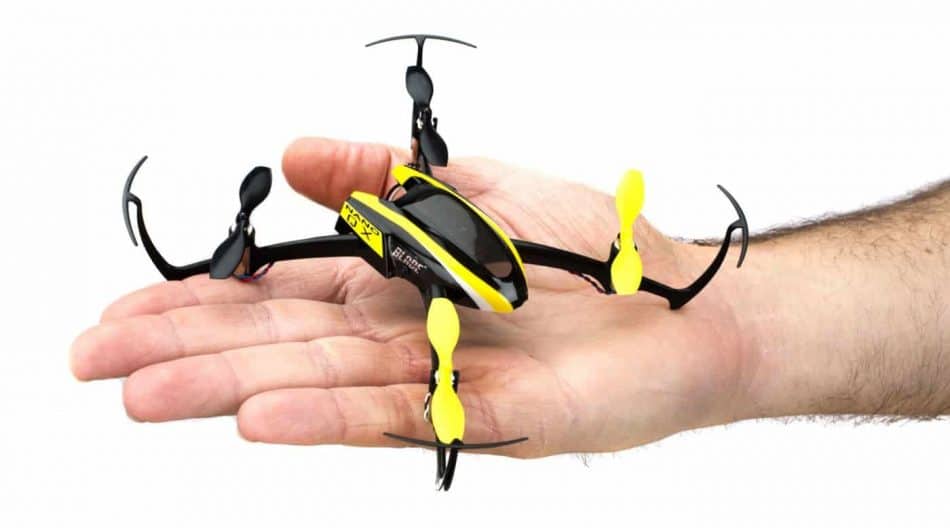 Great Little Drone To Fly Indoors
Learning to operate in your home has its advantages. There is no wind ? . You become skilled very fast. This Quad takes a bit to get used to at first. It's not the easiest to fly because it has no flight modes to assist you.
It makes you a better pilot. You really need to concentrate to fly this….which is a good thing.
This is why I recommended (in this post) you make sure there are spare parts in the box with your new quad. You'll need props! The best package to purchase should have the transmitter, extra battery, and extra props, minimum.
Inexpensive To Start
Lots of Extras In The Box
Lots of Extras In The Box
Extra Batteries Available
Excellent Quality and Customer Service
---
Better – DJI Tello – Feel The Fun
I found flying the DJI Tello essay and a LOT of fun. Basically, you can just pull out your Phone and start flying. It's a very safe Drone for kids, a great starter Quad. 
I also found it was fun to fly indoors at first. It comes with prop guards so its safe in the house to fly. A great way to become an excellent pilot is flying indoors. Just stay away from the curtains!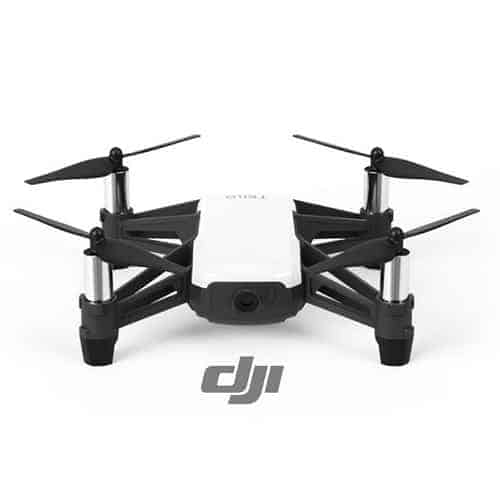 New to Drones? No Problem
If you are new to Drones this is another great first Quad. It's easy to fly and comes with some really cool features for the price.
You can capture great pictures, take selfies with your friends and shoot video to upload to your Youtube channel if you like.
I would recommend using a third-party controller. I use this one (see it on Amazon). Using your phone in fine but if you would like precision control, use the third party controller. It's less than $50. It's worth it.
Very Safe For Kids
Programmable – Learn and Create
Around 13-15 Minutes Flight Time
Throw and Go
Image Stabilization and Intel Processor
---
This, in my opinion, is the best Beginner Quad Recommendation.
UNDER  250g NO FAA or TC Registration Required
If your end goal is fun, easy to use, travel, backpacking or even aerial photography, this would be a great beginner Quad.
I would use this one if you're ready to start flying a good quality Drone outdoors. You can fly this indoors in the winter with the prop guards on,  but not in a confined space.
If I was just starting out this would be the Drone I would buy. It's a great price, safe and easy to fly. DJI always makes a great quality product. It's a wise choice.
Quick Launch/Simple Controls/Great Camera
It's a bit bigger than the other two. But the amazing thing is it's under 250g r the weight limit, you are  NOT required to register it in Canada, USA, and India to name a few. 
This Quad is good outdoors when the wind picks up. With built-in GPS, it tends to be more stable, less drift.  The first two quads are so lite if you sneezed they'd end up in your neighbors back yard.
The DJI Mavic Mini is durable, great quality material, but very easy to fly. It has a great camera that's perfect for the beginner aerial photographer. Excellent quality, easy to find parts, and should last you a long time. If you would rather skip the training wheels this would be my go-to beginner quadcopter!
Perfect For Aerial Photographer Newbies
Excellent Quality and Value for Money
Intelligent Flight Modes
Powerful Camera with 3 Axis Gimbal
Impressive 30 Minutes Flight Time – 2 Km Range