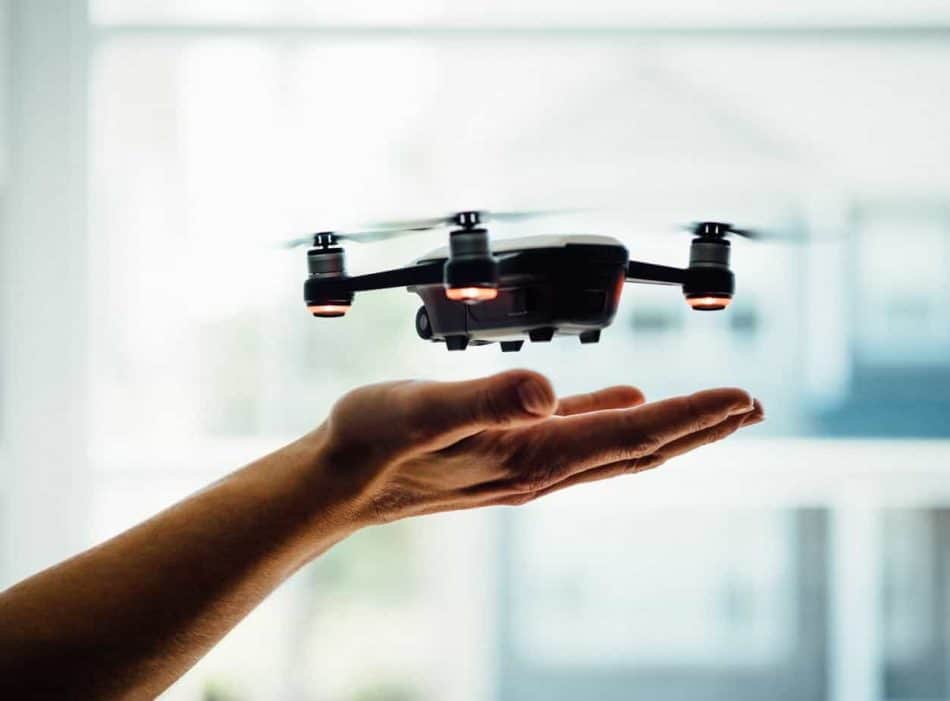 A lot of parents, myself included, are a little cautious about buying a drone for our kids. There are many things to consider. Hopefully, I can pass on some simple and helpful tips and suggestions for you, to help you find the best Drone for your kid(s).
Should I buy a Drone For My kid?  The answer depends on your child's age. Do you have a youngster under 10 or do you have a teenager? For younger kids, the interest may last a week.  In the case of a Teenager, their interest maybe a career in Aviation… or selfies. Let's have a look at what to consider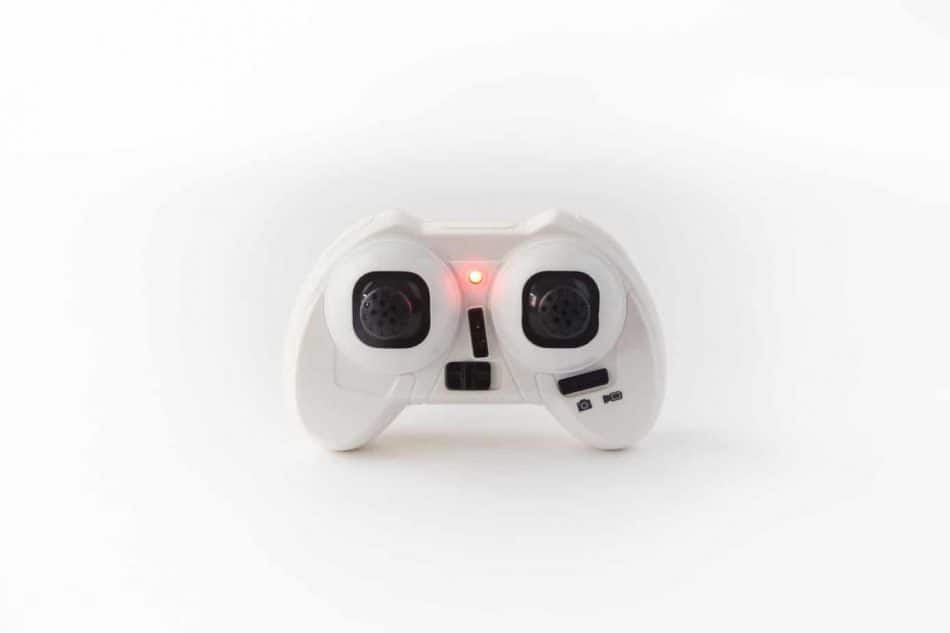 First, Some Questions To Ask Yourself.
There are a few items to consider first. Here is a short list to think about. Of course, this will depend on the age of your kid(s)
Age of your Child
Legal Age to Fly
Safety.
Learning to Fly
Cost
Features To Consider
What age is appropriate for your child to fly a drone?
Most Drone manufacturers post a warning on their product packaging suggesting you must be 14+ to fly a drone. In the USA if your drone is over 0.55 pounds you must be 13 yrs of age to register. The fee is $5
For Parents, it's a judgment call as to whether your child is mature enough to handle a Drone. Reviewing full details from the FAA website is helpful. Check out the FAA Start Here page.
Will your child need a license to fly a drone
To be clear, I am not a total expert on this topic. There is so much information to sift through, it can be confusing.  But bottom line; if your Drone weighs under 0.55 lbs in the USA, you do not need to register it.
There are no age restrictions other than knowing your kids' ability and common sense. Most Parents see when the time is right to buy their kid their first Drone. I believe in the US the FAA recommends 13 yrs of age. You should review the FAA website for all the details, especially if your Drone is over 0.55lbs. FAA Start Here
n Canada, it's almost the same. If you buy at Drone over 250g, you must register it. It costs $5. You must also mark your Registered Drone with a Registration Number. To see how this is done download the How to Guide from our website Here. You can even get full details from Transport Canada Hers
If your Drone is under 250g, there are no age restrictions noted that I could find. You are not required to register your Drone or have a pilot certificate. But, again, please review the Transport Canada Website for all the facts. They explain it in detail.
The Nano QX BNF Quadcopter (link to Amazon) is a great drone that is under 250g and great for kids and indoor usage.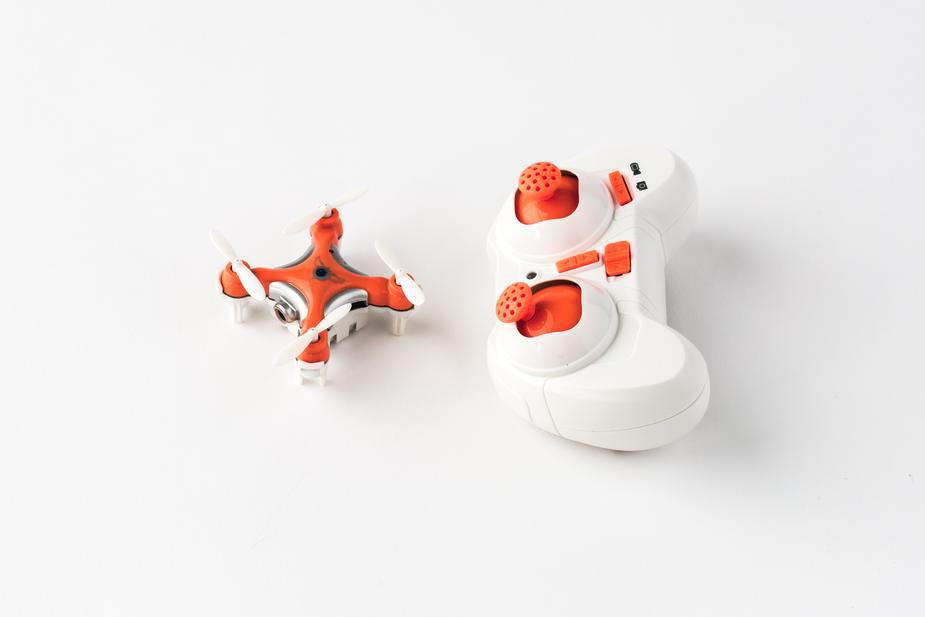 Is a Drone Safe For My Kid to Fly?
Obviously, a significant concern when you first start thinking about buying your kids a drone is how safe are they? With all the negative publicity the hobby is getting as a result of the recent Drone sittings at various airports, it is essential to know the rules before you fly.
This is an excellent opportunity to teach your kids Drone Safety, the Rules to follow, where to and not to fly and care and control of their new Drone. Even though the name "Toy Drone" suggests, it's a toy, it's not. It can easily take out an eye or cut someone badly if you are not careful.
So teach safety first, and your kids will have a blast. Check out Drone Safety information from the FAA. If you live in Canada check Transport Canada.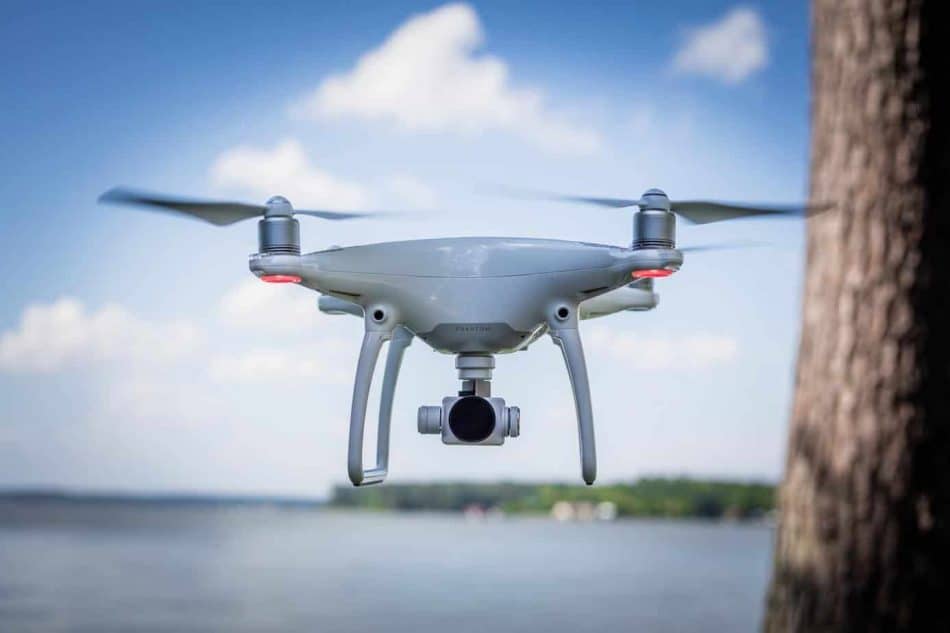 How hard is it for a child to learn to fly a drone?
It's fun to watch your kid learn how to fly a Drone.  Kids and teenagers surprisingly can pick up the skills to fly much faster than Adults can. They are born pilots.  They grasp the little tricks, the mussel memory maneuvers much quicker than we do.
 Depending on the age of your child, they may have already spent a wee of bit of time playing video games, possibly Xbox flight simulation games. They have familiarity with the controllers.
Something else to remember, the 2019 Generation of Drones and Quads arriving this year will be cheaper, lighter, have more flight time, and flight modes to help anyone just beginning to fly. It'll only get easier.  But practice is essential for safety reasons.
How much does it cost for a kid's drone?
Prices for a kids Drone are quickly falling when you compare today's price and features to a similar Drone just two years ago. As I mentioned earlier the new generation of 2020 Quadcopters would have many of the features the more expensive quads had only a couple of years ago. Some new drones are priced around $200 with one I can think of coming with a 4K camera! If CES 2020 were any indication, this year will be a great year to enter the hobby.
If you have a younger child, 8 and under you can pick up a good quality safe Drone for under $40. They are cheaper, but you get what you pay for. When starting out, you tend to crash a lot, so it's essential to buy a good quality quad from the get-go. I have revised three here on our resource page.
If your child is roughly between 8 and 13, you'll find a wide selection of good quality safe starter Drones. The price range to stick to here is around $100. Check the resource page for suggestions.
 If you have a teenager eager to start flying, a good quality safe drone can be found in the $100-$400 price range. Something to consider with this age group is what they what to do with their Drone. They may just want to enjoy family time, Race it or try out aerial videography and photography while snowboarding. The possibilities are endless.
For example, maybe your Daughter or Son is interested in S.T.E.M, the Science, Technology, Engineering, and Math education programs available. They may like the DJI Ryze Tello Drone. You can program this quad yourself just by learning some basic coding skills.
 My point is to see what they're into first before you drop a lot of money on a Drone. These beginner quads will have more features like Intelligent Flight modes, better camera, etc.
It's a good idea to try to match up to their skill level and future needs. This was something I didn't do the first time. To help you decide I'll take a look at some drone features briefly in the next section.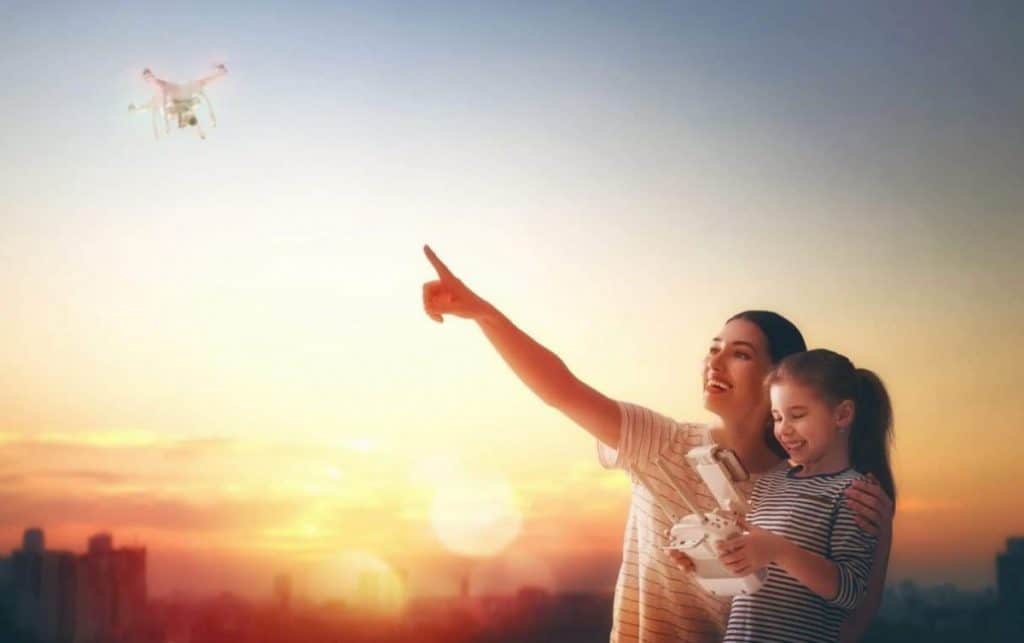 Best Drones For Kids – Features List By Age
Here I'll briefly outline in point form what to look for in each age range. These are merely my thoughts from my experience buying a "Few" Drones for myself and my family.
 In the 8 to 10 and under age group I would look for
Safety – Make sure it has prop guards
Durability – A good build quality
Extra Batteries in the Box, better flight time
Extra Propellers
Make sure it comes with a Controller
Altitude Hold
Easy start
In the 11-13 ish Age Range
Safety – Make sure it has prop guards
Durability – A good quality build
Buy a Bundled Package w/ Extra Props, Batteries, etc
Make sure it has a Controller
If required SD Cards for the Camera?
Easy start, one button liftoff. Return to Home
Altitude Hold or GPS
Headless Mode
For a Teenager 14+
Safety – Make sure it has prop guards
Durability – A good quality build
Buy a Bundled Package w/ Extra Props, Batteries, etc
APP for Phone or Tablet
GPS
Camera Gimbal
Flight modes like One button take off, Return to home
You may need a Travel Case
Check for Controller, Some will Use your Phone
MicroSD or SD cards for the camera. Minimum 2
You may need to investigate liability insurance.
There may be a service plan available.
Also, Check out our article and review on the new DJI Mavi Mini. It's under 250g so you do not need to register it. It might be the perfect starter Drone for a teenager!
What's the Best Drone for Kids
If you've made it this far, you're probably wondering, what is a good quality Drone to buy for my Kid? I have a complete article on What to consider when purchasing a Drone or Quadcopter. It features two good quality beginner Drones for any age. I also look at a premium beginner Drone for older kids and adults just getting into the hobby.
Note, I have the separate Resource Page for you because the models get updated in a timely manner. 
Prepare for Liftoff
A final thought about this wonderful hobby. It's an excellent opportunity to get engaged with your kids. Not only is a Drone a lot of fun, but it also teaches many things. Like safety, responsibility, respect for the rules. How to follow instructions and critical thinking. For me, it was the family time together, whether a home or on vacation. That was the best part of owning and flying with your kids.
I wish you much success. Stay Safe.
Stay out of the tree!