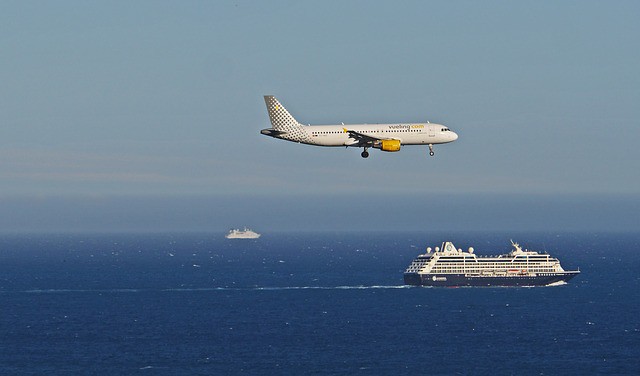 Avid drone hobbyists are likely to want to take their drone with them anytime they go to an exciting new place. Taking a cruise offers many amazing opportunities for capturing stunning images with your drone.
Can I take my drone on a cruise?
Cruise lines each have their own regulations regarding Drones, including whether they can even be brought onboard.  We provide some of the most popular cruise lines and a list of their regulations. As of 2020.
| Cruise Line | Drones Allowed Onboard | Drone Flying Allowed at Port Locations | Additional Restrictions |
| --- | --- | --- | --- |
| Carnival Cruise Line | Yes | Yes | Port use only |
| Royal Caribbean | Yes | Outside of the Port Area | Not allowed at Private Destinations: Coco Cay, Bahamas, or Labadee |
| Norwegian Cruise Line | Not Allowed | n/a | n/a |
| Celebrity Cruises | Yes | Outside of the Port Area | Same as Royal Caribbean |
| Disney Cruise Line | Not Allowed | Na/ | Includes Disney's Castaway Cay Island |
As of right now, there are only two cruise lines that allow drones to be brought on board: Royal Caribbean and Carnival. For both of these cruise lines, drones are only allowed to be operated on land outside of port areas.
Drones are not allowed to be used onboard either cruise ship or any of the cruise lines' private destinations.
Cruise Ship Companies are indicating Drones are showing up more and more as people wonder if they can take their drone on vacation. But before you get to packing, let us review these rules and see what is permissible.
Planning to go on a cruise is exciting, and you may be wondering if you can take your drone along to capture the beautiful memory of your experiences on the ship. While bringing a drone with you is allowed in certain cases, you must review the rules and regulations before your trip.
Recreational Drone Laws for Every Country In The World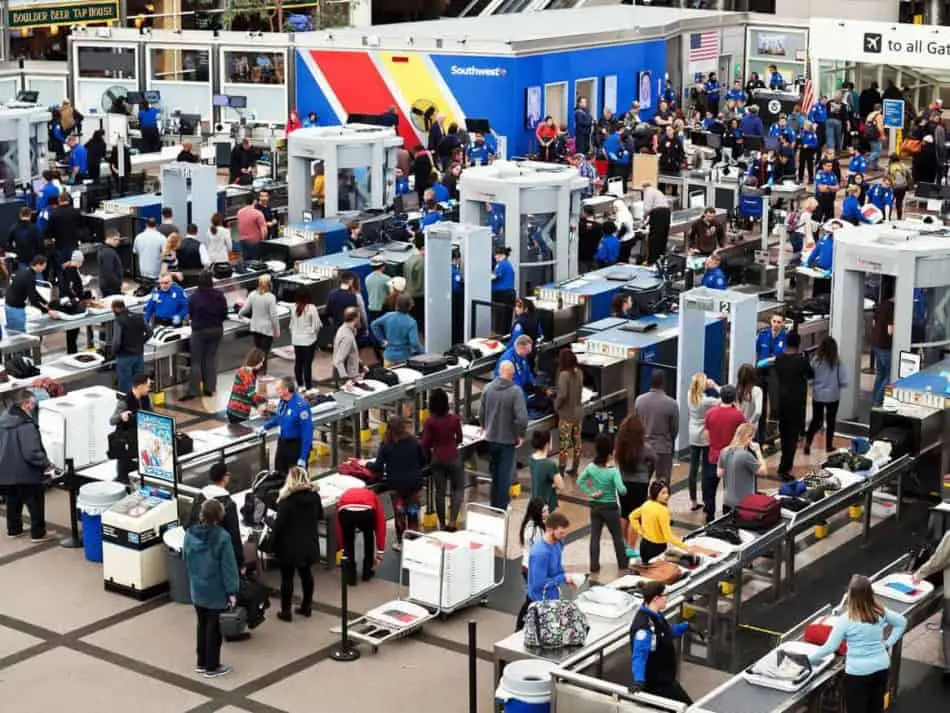 Which Cruise Lines Allow Drones??
The only cruise lines where you can legally bring your drone as of right now are limited to two, as listed down below.
Cruise Lines Where Drones Are Allowed:
Royal Caribbean International Cruise Lines
Carnival Cruise Lines
As of the time of writing this article, there are no other cruise lines that permit drones being brought on board. Even within these cruise lines, there are many rules you have to follow to bring your drone with you.
Firstly, both lines only allow camera drones—no other kinds of drones are permitted. These drones are suggested to be packed in your carry-on luggage by Carnival Cruise Line
Royal Caribbean International states that guests may bring their drone on board, but it must be stored in the stateroom and is not permitted to be used while onboard the ship or in any of Royal Caribbean's private destinations (Perfect Day at CocoCay, Bahamas, and Labadee, Haiti).
Breaking these rules on a Royal Caribbean cruise will result in your drone being confiscated until the cruise's end, as well as potential forced disembarkation with no refund to the operator of the drone.
The same is true if you bring a type of drone, recreational or otherwise, that is not the kind specified as being permitted. Research for yourself ahead of time what area in the ports you are allowed to fly your drone and where it is not allowed.
Where Can I Fly My Drone On A Cruise?
Some areas require a license or permit to fly a drone, so be aware of that before setting sail for your cruise. If you are well prepared beforehand, there will be no surprises and you can focus on relaxing and having a good time.
Things to Consider Before You Go
If the main reason you are looking to bring your drone on the cruise is to fly it while on the cruise, you would be better off leaving it at home. Even operating the drone enclosed in your cabin is not allowed. You cannot also have it out in the open outside of your cabin.
Traveling with your drone and all of its accessories can take up a lot of room and weight in your luggage, and it may not be worth taking along. Consider what is most convenient and conducive to your plans and aspirations for your voyage.
It is your responsibility to know the rules ahead of time for where you can and cannot fly your drone.
Who Is Accountable For Drone Mishaps On Your Cruise?
You Are. The cruise lines, Royal Caribbean and Carnival, do not assume accountability if you choose to fly your drone in a no-fly zone on or off of the ship, and you may be prosecuted for violating these rules.
If your drone causes injury, damage, or is confiscated by the local authorities, Carnival and the Royal Caribbean International Cruise Lines will not be held responsible.
Know the laws for each destination you are visiting and plan to fly your drone at, as the rules are not the same internationally.
As always, take it upon yourself to study and practice the safety procedures when operating a drone, even if you are flying the drone in an area where drones are allowed to be flown.
Again, do not assume the rules are the same at your travel destination as they are where you live: Be proactive in researching and abiding by the local drone laws.
If you are caught harboring a drone on a cruise line that does not allow drones (i.e. a cruise line other than the Royal Caribbean International Cruise Line or Carnival Cruise Line), the drone will be confiscated from you and held until the end of the cruise.
Here are some additional Cruise tips:
If you have specific questions and are unsure of the current rules, always contact the cruise line directly and check their website regularly for updated information
If you have received special permission from a port to operate your drone there, you still must contact any cruise line you wish to use to get their permission in advance and receive their explicit consent as well
Essential Packing List for Your Drone
Pack your drone in your carry-on luggage, along with some of the below-listed items for convenience.
Essential Drone Packing List: 
Extra batteries (keep them in your carry-on)
Drone battery cases
Memory Cards for your Camera
Spare parts in case of damage to your drone
Extra props and cables
A sturdy case for your drone
Tools for repairing your drone should it break
Spare propellers
Neutral density filters to up the quality of your photos and videos
Be Prepared To Fly Your Drone
Be aware that you may need to purchase a converter for your charging cables ahead of time, as not all countries have three-pronged power outlets. 
Make sure your drone is fully charged before you plan to use it. Another tip is to be familiar with your Drones various flight modes. Learning before you go is highly recommended.
Make sure that you are prepared for whatever weather may be forecast for your trip in all of the areas that you plan to shoot with your drone.
Beware of incoming rain and strong winds, as these can impact your drone's ability to function correctly—not to mention it exhausts your battery much more quickly.
The travel case you choose for your drone may become your carry-on, so chose one to suit your needs in that area. It may also benefit you to invest in a smaller, more portable drone to make travel easier.
Just make sure it still fits the requirements the cruise lines specify as permissible.
If you have to fly on a plane to get to where you need to board for your cruise, follow your airport's rules for carrying drones. I have a complete article about Traveling With Your Drone. It's everything you need to know.
Most airlines allow drones to be brought on board the plane. Be sure you stay below the maximum wattage of batteries that you are allowed on the flight to avoid interfering with the plane's technology.
Generally speaking, most small Consumer Drones are safe to bring in a plane and a Cruise if the Cruise line permits.
If you plan to fly your drone over water (assuming it is allowed at the location in question), be sure you have sufficient knowledge and experience.
Flying a drone over water without being adequately prepared and educated could cost you your drone. I have a complete article about Flying your Drone Off A Boat.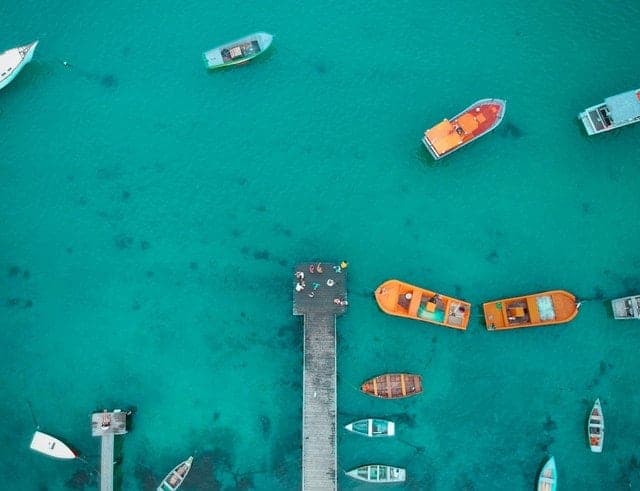 One Last Thing.
Get in plenty of practice before your trip to ensure the safety of you, your drone, and any bystanders around as well as the surrounding environment, wildlife, and property.
More cruise lines may open up to allowing drones as cargo in the future—or perhaps those that already do will take this privilege away. It all depends on what is safest and of the lowest risk for everyone. Time will tell.
Fly safe and set a good example for everyone else. Do forget your water wings!