One of the many different things that can be surprising yet still impressive about modern technology is that everything seems to be available on our smart devices such as our phones and tablets. You can basically install any app on your smartphone or tablet regardless of what its purpose might be. In that regard, you can now use your dashboard as basically an extension of your smartphone through the use of Android Auto. But does that mean that you can also use Android Auto on your Android tablet if it is available for Android phones?
You can use Android Auto on an Android tablet but you can't use it directly from the Play Store. Instead, you have to download Android Auto separately as a .apk file and then go to settings and allow your tablet to install from unknown sources. After that, you can now install Android Auto on your tablet.
The thing about Android Auto is that, while it is quite helpful especially when you want your car's dashboard to mirror your phone, it doesn't offer full compatibility with Android tablets even if there is a workaround that will allow you to install it on your tablet. That said, let us get to know more about Android Auto and how you can install and use it on your Android tablet.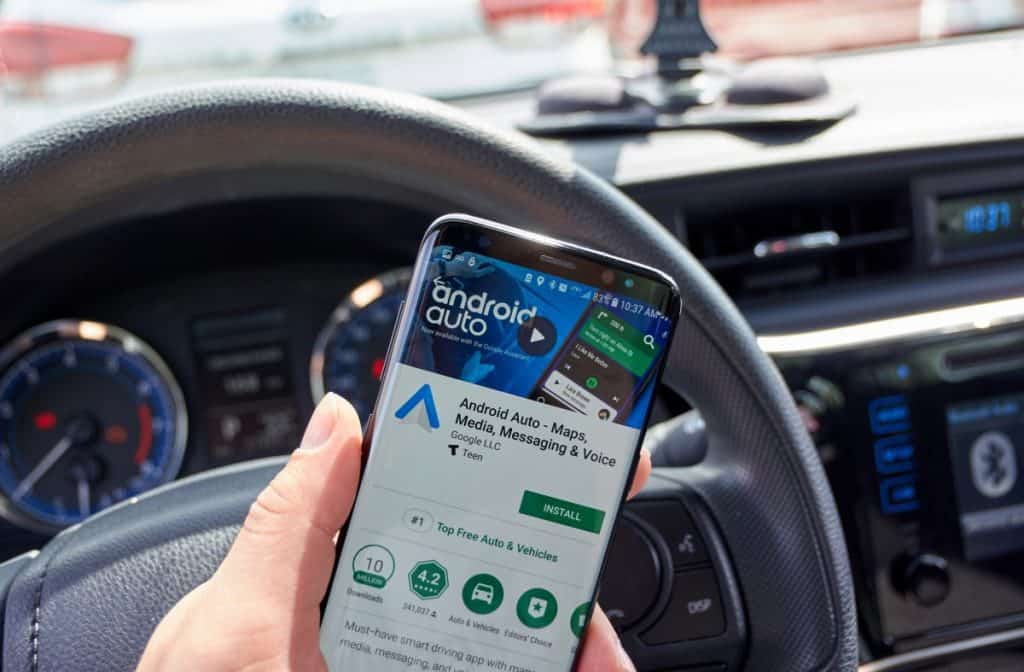 What is Android Auto?
We are living in a day and age where there are plenty of different things that you can do with your mobile smart devices such as your smartphone or your tablet. A lot of different things are now streamlined so that you can practically control plenty of your daily tasks just by using your phone. This is how beneficial smartphones have become to modern society because of how this tech just makes things easier for all of us.
In that regard, though we would often like to consider the fact that plenty of different everyday things that we do are keeping up with the technology of our smartphones such as our smart homes, we do admit that cars often lag a bit when it comes to keeping up with what smartphones are capable of doing. There are plenty of car manufacturers that are now putting plenty of different types of smart features on their cars but they still can't compete with what a good smartphone can do.
For example, even though cars have their own navigation and entertainment systems, they still can't beat how it is easier and more efficient to use your phone's navigation and entertainment capabilities. As a result, people are more likely to use their smartphones rather than sticking with what their cars have to offer in terms of the vehicle's less-capable infotainment system.
But this is where Android Auto comes in to bridge the gap. But what exactly is Android Auto?
As mentioned, people are now more likely to use their smartphones for things such as navigation and entertainment whenever they are driving. Even though newer cars do indeed have good navigation and entertainment systems, the fact that smartphones are faster to improve and develop makes them easier and better to use overall. In that regard, why not use your smartphone on your car's infotainment system instead? And that is what exactly Android Auto is.
Android Auto is the workaround that you use so that you can connect your phone to your car's head unit or infotainment system so that you can make use of your phone instead of your car's actual infotainment system. Your car's LCD screen will now mirror your smartphone through Android Auto as you can now use your mobile device's own smart capabilities. This is quite useful for those who are more likely to use their phone for navigation or entertainment rather than the obsolete system that their cars have.
If you also have an iPhone, Android Auto is basically Google's version of CarPlay. And both of them do the same thing in the sense that they will allow your car's LCD screen to mirror your phone so that your phone now becomes your car's infotainment system.
However, not all cars are made to have head units that are actually compatible with Android Auto. This can be a problem for those who prefer to use Android Auto instead of their car's own infotainment system, which isn't as efficient and as easy to use as a smartphone. There are even cases where car manufacturers would ask for an additional fee if you want to add Android Auto compatibility to your car. But the good news is that Android Auto is quickly becoming a standard in most cars today to the point that they have begun to stop relying on their own built-in navigation systems and are more likely to defer to Android Auto or even CarPlay.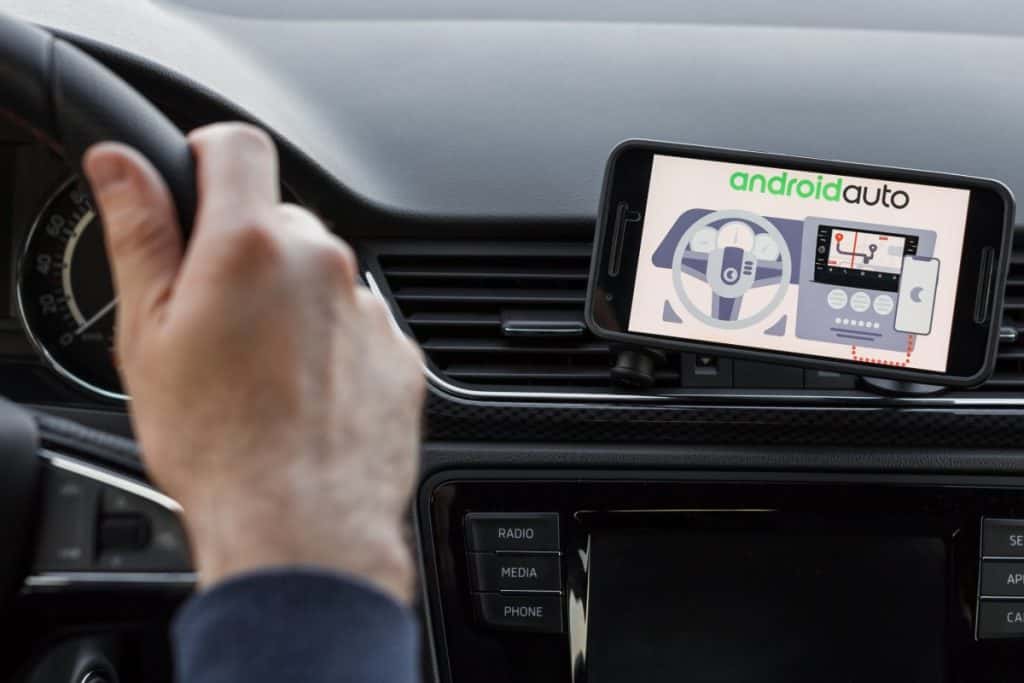 What are the advantages of using Android Auto?
Now that you know more about what Android Auto is, you might be wondering whether you want to use it or just simply stick with the usual navigation system that your car comes with. In that regard, there are many advantages to using Android Auto over the built-in navigation and infotainment systems that most cars have today.
1. Android navigation apps are consistently updated
The navigation apps on your smartphone are always updated and will continue to get updates for an indefinite period of time. This will allow you to have a navigation app that is updated to factor in the changes and developments in the field of navigation. Meanwhile, this is not something that you can find in most car navigation systems as you probably need to go through a bit more work just to keep your navigation system updated.
2. You get real-time feed from your phone
Android smartphones are always connected to the internet so long as you have a steady data connection. That means that, when you are using your phone as a navigator, you will be able to get real-time feed and updates about what is happening on the road. It will be easier for you to assess which roads to take depending on the real-time traffic. You can even tell when there is an accident on the highway so that you can take a different route in advance.
3. On-demand entertainment
As good as the entertainment systems on some cars are, they just don't' seem to have the on-demand capabilities that Android phones have. In a lot of cars, you have to actually save your music and videos on a memory card to play them on the car's entertainment system. However, for Android phones, you can just simply use streaming apps for music and movies such as Spotify or Netflix, which will provide you with music and videos on demand.
Can you use Android Auto on a tablet?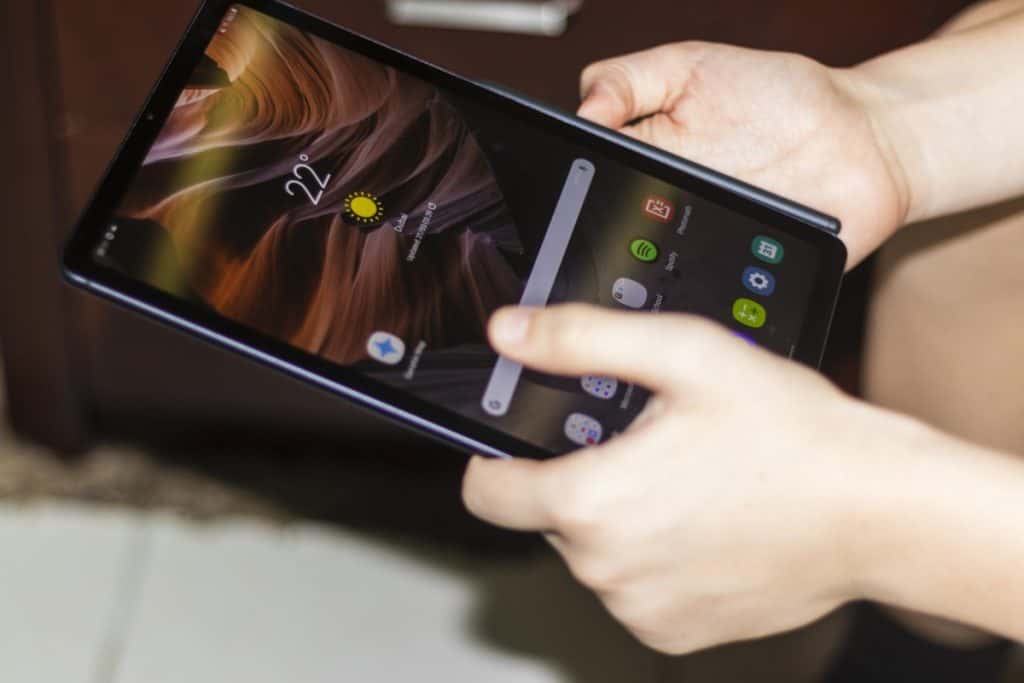 At this point, you already know more about Android Auto and are convinced to give it a try. However, the problem is that you don't have an Android smartphone with you and you only have an Android tablet, which is still basically the same thing. However, does that also mean that you can use Android Auto on your Android tablet?
Android smartphones and tablets are almost identical in how their operating systems work and in how they work. They only have a few differences such as that smartphones are supposed to have cellular coverage while not all tablets do and the fact that tablets are much bigger than most smartphones today. But, as similar as Android smartphones and tablets are, not all apps that can work on a smartphone can work on a tablet because of how there are some developers who develop such apps only for specific devices.
So, when it comes to your tablet, you might think that it isn't capable of using Android Auto just because you couldn't find the app when you checked the Play Store. For starters, Google did not mean for Android Auto to be used for tablets because of how certain tablets have limitations that probably won't allow them to use Android Auto properly. Also, you have to consider that it's going to be difficult for someone to use an Android tablet for navigation while driving.
That said, you are correct in thinking that Android Auto can't be used with an Android tablet because it isn't available in the Play Store. However, you are also wrong for thinking that tablets absolutely cannot use Android Auto. That's because there is actually a workaround that will allow you to use Android Auto on your Android tablet without even using any questionable methods such as jailbreak.
For starters, you may already know that installing apps via the Play Store isn't the only way for you to install apps on your Android smart device. That's because you can actually download the installation files from the internet using your phone and then run the installation remotely without the use of the Play Store. This is basically how you can use Android Auto on a tablet even though it isn't available on the tablet's Play Store.
How to install Android Auto on a tablet?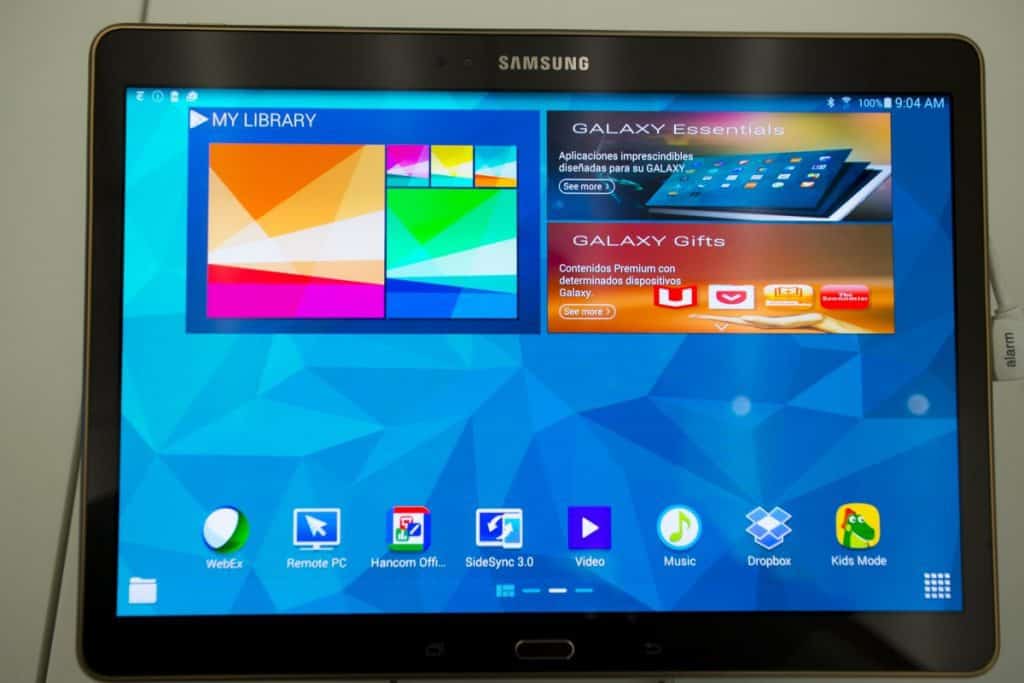 Now that we have said that you can use Android Auto on your Android tablet, here is how you install it:
Go to your web browser on your Android tablet and then look for a third-party website that offers the latest version of Android Auto. You can simply Google "Android Auto .apk" to find the .apk file for Android Auto.
Download the .apk file from a trusted third-party website and make sure that you have it saved in a location that you can easily spot.
Before you install the .apk file, you need to make sure that you have enabled your Android tablet to install apps from third-party sources. Go to Settings, Privacy & Security, and then More Settings. After that, look for Install apps from external sources and toggle it on by tapping on it. This will allow you to install .apk files that you have downloaded from third-party sources.
Go to the folder where you saved the Android Auto .apk file.
Run the .apk file installer so that the Android Auto app will now install on your tablet.
After the installation is complete, you can now use Android Auto on your Android tablet. But you also have to understand that there are some caveats and drawbacks when you are using your tablet for Android Auto instead of using your phone.
Drawbacks of using Android Auto on a tablet
As mentioned, there are some drawbacks if you use Android Auto on your tablet. Here are some of them:
1. Android Auto was designed to work optimally for smartphones
First of all, Android Auto was designed specifically to be used by smartphones and not by tablets. Even though you can still technically use Android Auto on your tablet, there is no guarantee that it will work optimally and that all the apps that you can use on your tablet will run smoothly on your car using Android Auto. For example, apps such as Skype or Hangouts don't seem to work properly on Android Auto or won't even run at all.
2. A lot of tablets don't have cellular data capabilities
The one thing that allows a smartphone to excel over the car's main navigation system is that it is connected to the internet via cellular data. This allows you to have a real-time feed of all of the important things you need to know while navigating. But, because not all tablets come with cellular data capabilities, it will be extremely difficult or even impossible for you to use navigation apps using Android Auto. You may be able to use your phone's hotspot capabilities but you could have just used your phone instead of your tablet.
3. Using a tablet while driving is difficult
Have you ever tried using a tablet with one hand only? It's going to be extremely difficult for you to do that especially because of how tablets are supposed to be held by one hand and then operated using the other hand. Imagine driving while using your tablet for Android Auto. On top of how difficult that is, it's also going to be difficult to find a good enough spot to place your tablet so that it won't end up falling while you are driving.
Even though there are some drawbacks when using Android Auto using a tablet, the fact of the matter is that your tablet can still work as a capable alternative to a smartphone in case you don't have an Android smartphone or if your phone died out on you while you are on the road. Just be sure that you can actually find a good way to make up for the drawbacks that come with using a tablet for Android Auto.