With the way technology has been evolving today, there are now different ways for you to work, play, and enjoy the different things that the modern world has to offer. While the conventional way of working, playing, or watching movies on the go used to be monopolized by the laptop computer, the iPad or other tablet computers are also taking a huge chunk out of that market share. So, if you were to choose between the two, which should you go for? Which between a laptop and an iPad is better for you?
The laptop should be the better choice for those who are after versatility and overall functionality because of how there are more things you can do with a laptop compared to an iPad. However, the iPad takes the cake when it comes to pure convenience and portability because it is lighter and easier to use.
Some would say that you might be better off having a laptop and an iPad if you seriously can't choose between the two. However, money tends to be an issue for a lot of people, and that is why it is important to choose between a laptop or an iPad when it comes to the gadget you need the most depending on what you are going to use it for.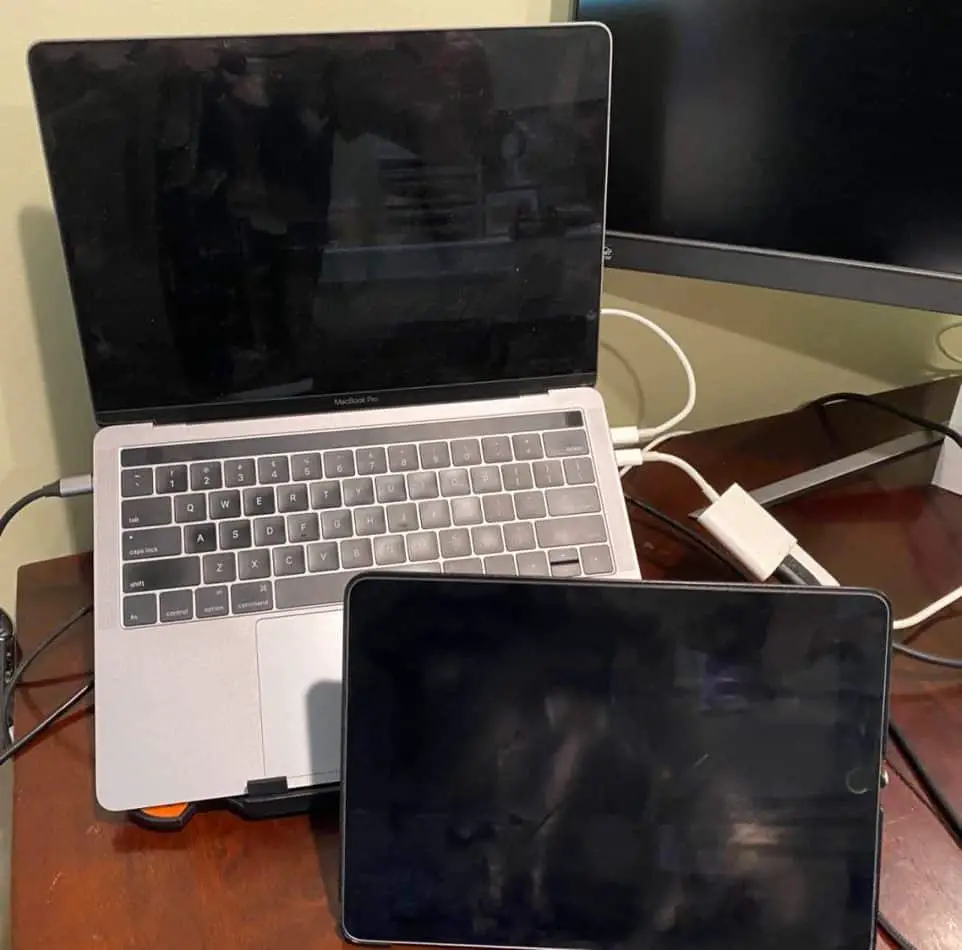 Design
Laptop
When you look at most laptops nowadays, you can find laptops with sizes that range from 11 to 17 inches depending on the manufacturer and for what purpose the laptop is for. The 2020 MacBook Air, for example, comes with a screen that is 13.3 inches and a weight of 2.8 pounds making it one of the smaller, lighter, and more compact laptops on the market. Meanwhile, the larger 17-inch gaming laptop called the Gigabyte Aorus 17X has a whopping weight of over 8 pounds. That said, the size and weight rely heavily on the manufacturer as these factors greatly vary when it comes to laptops.
The good news here is that, when you are choosing a laptop, there are plenty of different designs you can choose from to the point that the choices seem endless. You have a wide array of choices when it comes to the size of the laptop you want as you can go as small or as big as you want to. Meanwhile, form factor can also be one of your main determinants here as there are some laptops that are built with an aluminum alloy body while some are still using plastic.
So, in this sense, you are given a wider choice when it comes to what laptop you want as you are not restricted too much by the availability of laptops with limited sizes, form factors, or aesthetics. You can choose to go for laptops with the best looks or go with huge laptops that are quite powerful and have larger screens.
iPad
Meanwhile, the market for the iPad in terms of design is actually much more restricted because of how you only have a limited choice in the matter. As of this writing, there are three main available iPads sold today: iPad, iPad Air, iPad Pro. There are lower generation models that are still being sold in the market but these three are the main ones in the current generation.
The plain iPad is your entry-level iPad in the sense that it comes with the standard old-school iPad design with a larger top and bottom bezels on a Gorilla Glass screen encased by an aluminum body. This iPad also has a 10.2 screen and weighs around 1.08 pounds, which makes it pretty light. You can get the regular iPad in silver, space grey, or gold.
While the iPad Air is supposed to have a bigger 10.9 screen, it is actually lighter at about a pound. It comes with smaller bezels that allow it to have a larger screen. Meanwhile, this iPad also has different color choices and actually has a wider range in terms of color choices for you. The rest is pretty much the same as it comes with the same form factor that you see in most iPads.
The more powerful iPad Pro, which is available in silver or space grey, is marketed as the "laptop replacement" because it comes with a screen size of 12.9 inches, which is similar to the screens of most of the smaller laptops we have today. However, it is lighter than laptops at only 1.5 pounds. Of course, expect it to be a bit heavier but not significantly if you have the Magic Keyboard attachment. It is worthy to note that both the iPad Air and the iPad Pro have smaller bezels and don't have the same home button that the iPad has.
So, as you can see, you have a somewhat limited choice when it comes to the iPad as it only comes in three different variants that each have their own sizes and color schemes. But while the iPad lacks in choices, it more than makes up for its supreme design as the lack of hinges and movable parts make the iPad more durable than most laptop computers, which are usually too fragile.
Verdict
Tie. Laptops offer more range in terms of design choices and size but the iPad makes up for its limited choices due to how it comes with a tried and tested durable design that has stood the test of time. Of course, iPads are also lighter and are more convenient for those who would want to carry them around wherever they go. So, versatility-wise, the laptop takes it but the iPad's design and convenience are actually solid as well.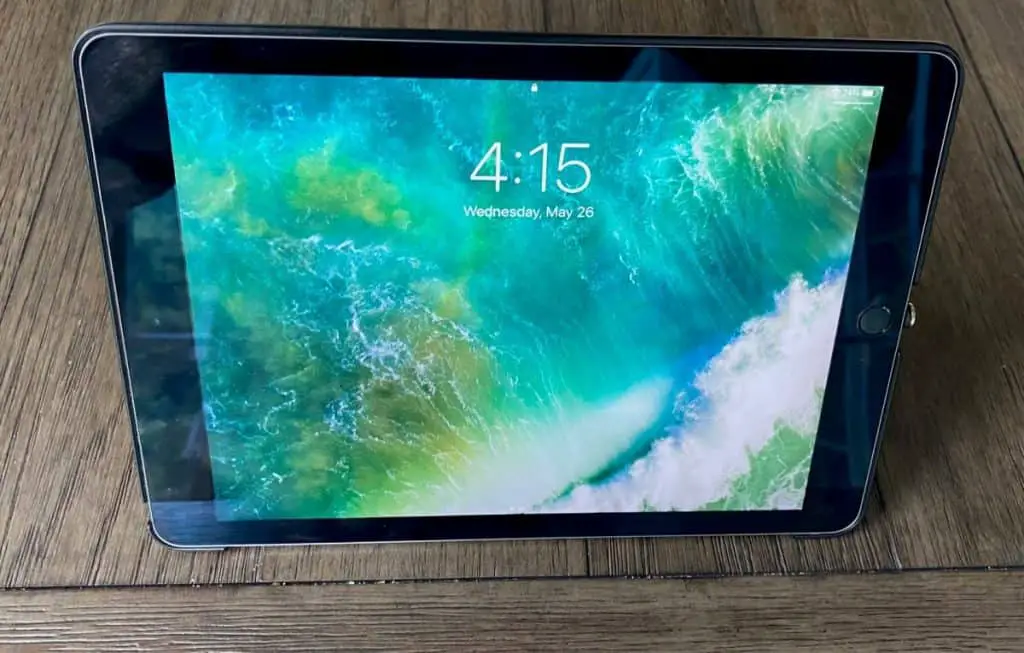 Performance
Laptop
Again, laptops are so varied that it can be pretty difficult to actually tell how well they perform and how fast they are. That's because different laptops come with different specs that depend on the manufacturer and on the user as well. So, in other words, when you are shopping for a laptop, it is easier for you to pinpoint what you want as far as performance goes just by simply looking at specs that dictate its performance. These include its CPU (processor), GPU, and RAM.
Let us look at some of the more popular laptops so that you can have a better picture when it comes to how most laptops perform. If you are going for the smaller and lighter MacBook Air 2020, it comes with the M1 chip that allows it to have a benchmark score of 1,701. The faster and more powerful MacBook Pro 2020 isn't far with a benchmark score of 1,702. These are all single-core benchmark scores.
On the other hand, the expensive gaming laptop called Razer Blade 15 comes with a single-core benchmark score of 1,288, which makes it slower than the M1 MacBook models. Meanwhile, the widely popular Dell XPS 13 clocks in at a single-core score of 1,271.
So, based on their performances, different laptops vary in terms of speed because of how they have different specs and different processors. But, then again, because these laptops are built for different purposes such as for multitasking, video editing, gaming, and entertainment, they have the specs and the speed that allow you to actually seamlessly do what you need to do with a laptop. As such, laptops are ideal for multi-tasking.
Of course, these are only examples of some of the popular laptops today. There are laptops that are far more powerful than the ones we have stated above. As such, they are better off for those who want to take multi-tasking and gaming to the next level.
iPad
It becomes easier for us to look at the performance of iPads because of how limited the choices are. But, then again, in terms of performance, we also have to accept that iPads are smaller, which means that they should have smaller and fewer components.
The 8th gen iPad comes with a single-core score of 1,111. Meanwhile, the iPad Air 4th gen has a single-core score of 1,585, which makes it the most powerful iPad if you only look at single-core benchmarks. On the other hand, the 12.9 iPad Pro A12z Bionic (the M1 model is yet to be scored) has a score of 1,121. However, because the iPad Pro has more cores than the iPad Air, it is the more powerful iPad when it comes to multi-core performance, and the M1 model is slated to be 50% more powerful than its predecessor.
Verdict
Laptop. So, as you can see, the benchmark scores for the iPad are lower than that of most of the flagship laptop models we see in the market today because laptops tend to have more cores and bigger processors compared to iPads. While the iPad Pro is no slouch when it comes to performance and multi-tasking, laptops that come similarly priced are just as powerful or even more powerful. This makes the laptop the better choice for those who are multi-taskers or gamers when it comes to their gadgets.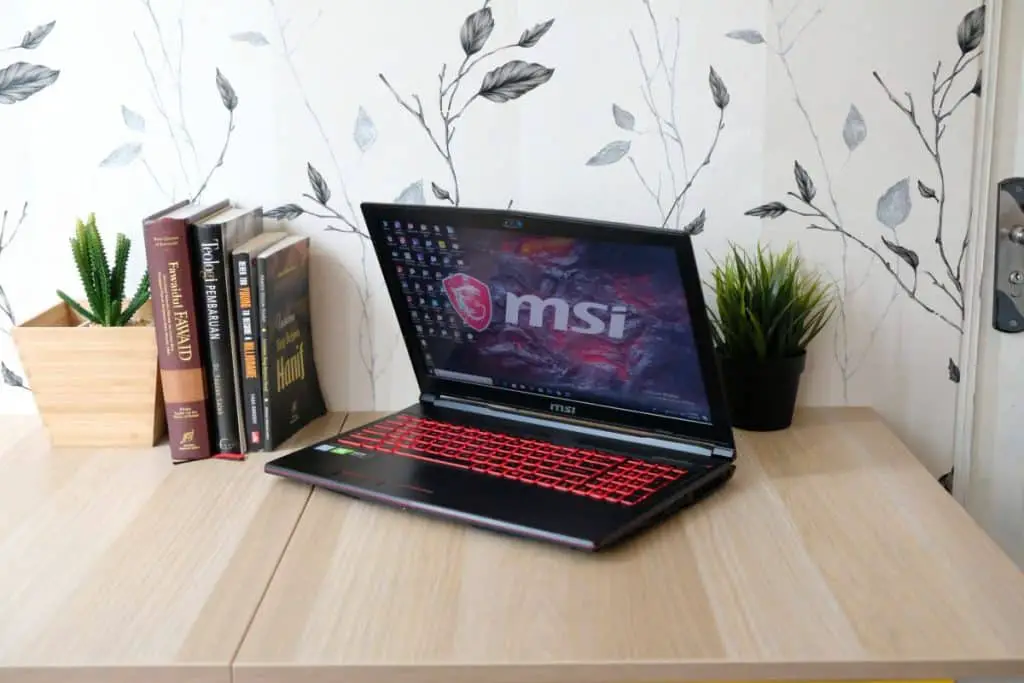 Variety of uses
Laptop
This is where the laptop usually has the advantage over the iPad because it tends to have a wider variety of uses and purposes right out of the box. Regardless of what the specs of your laptop are and how small or large it might be, it is built for common everyday tasks involving work and even entertainment.
Laptops also have an easier way for you to handle your documents and are also built to have larger capacities so that you can store more files. You can even use external storage to upgrade your laptop's storage capacity. This makes them ideal for the everyday work and entertainment lifestyle we see in most people today such as doing regular word processing or spreadsheets and watching videos and movies. The more powerful laptops, meanwhile, tend to handle programming better.
The gaming part is where the laptop tends to really gain an advantage over the iPad because there are plenty of laptops that are built for gaming because they have the specs and the features that make them ideal for the best games in today's market. Moreover, the Apple and Windows operating systems also have a larger gaming library.
All that considered, the laptop is seriously the more versatile in terms of how it allows you to be able to do plenty of different stuff with it. You can use your laptop for work, entertainment, and gaming.
iPad
The iPad actually has a limited range of use if you only look at the regular iPad because it wasn't meant to be a laptop replacement. True enough, you can still do the usual word processing or spreadsheets on your iPad (regardless of what model you have) but you are going to have a tough time typing on the touchscreen unless you actually purchase the expensive Magic Keyboard attachment that is available for all iPad models. So, right off the bat, the iPad isn't as versatile as the laptop.
For entertainment, the iPad is just as good or even better than the laptop because of how you can just simply tap on a movie or a streaming app that you want to play. While the screen might be smaller than that of a laptop's, the margin isn't that wide. However, the area it lacks is storage space because iPads tend to have smaller storage rooms compared to laptops (unless you are using the iPad Pro that has up to 2TB of storage room). But, if you are only streaming videos, storage space doesn't become an issue here.
Finally, the iPad lacks in terms of its gaming ability. While the iPad Pro does indeed have the power for gaming, the sheer lack of available games in its library makes it far less ideal for gaming compared to the laptop.
Verdict
Laptop. There is no question here that the laptop takes the cake in terms of its overall versatility and all-around purpose. The iPad is catching up nicely but the fact that you need a keyboard attachment for it to work properly for work and the fact that it doesn't have a good gaming library are red flags for most people.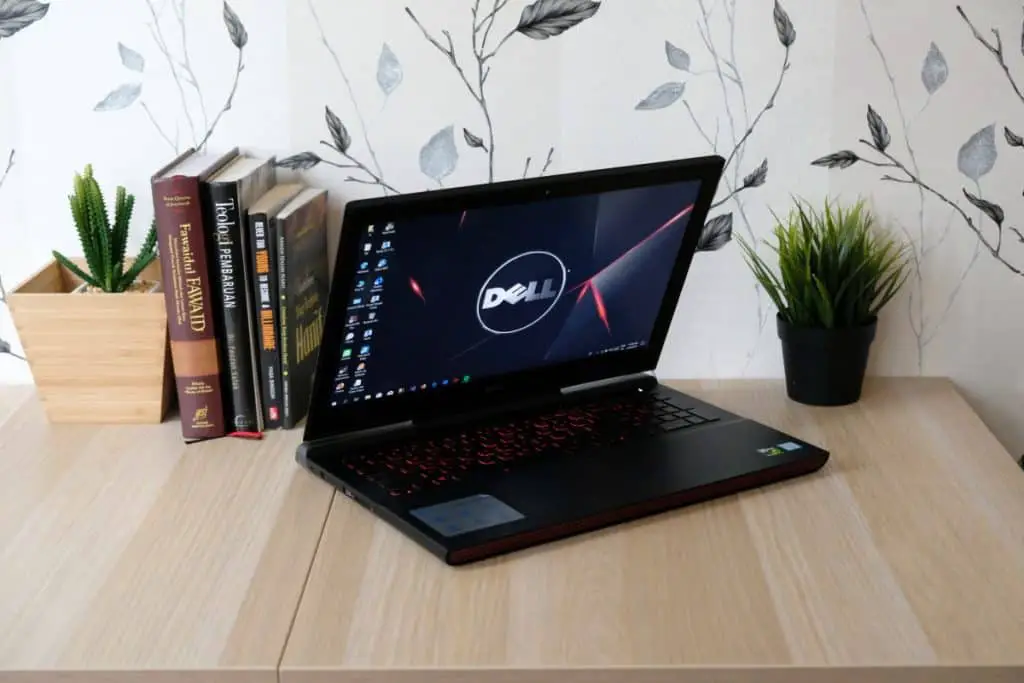 Battery
Laptop
The battery life of most laptops tends to vary depending on what kind of laptop you have. Cheaper ones, of course, have weaker batteries. Meanwhile, flagship models have batteries that are advertised to last for more than 10 hours. Generally, however, most laptop batteries can last up somewhere between 5 and 10 hours.
iPad
All iPad models have pretty good batteries that can last up to 10 hours when you are watching movies or surfing the internet. This means that iPads are pretty well-built in terms of how long they can last one single charge.
Verdict
iPad. The iPad's stronger battery life makes it the more ideal choice for whenever you are in the middle of a long flight or while you are out somewhere with no power outlet for charging.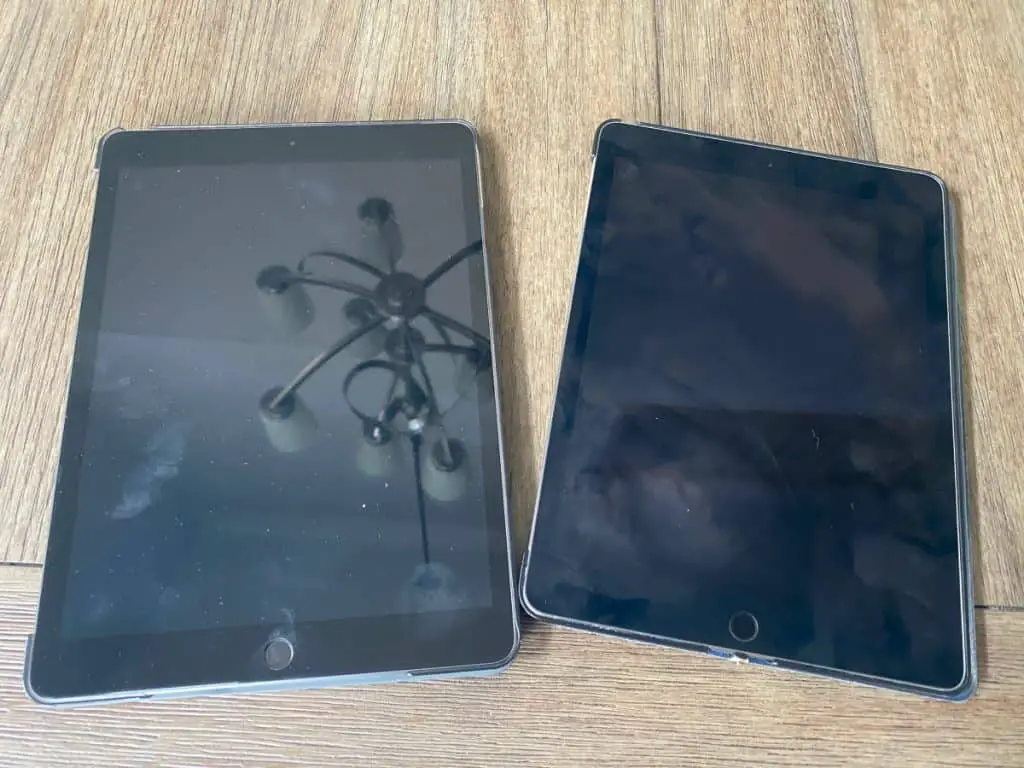 Price
Laptop
Laptop prices vary depending on the model you get and on the specs. Cheaper laptops can be found at prices close to $500. Meanwhile, flagship laptop models can range from prices somewhere between $1,000 and $2,000 (or even higher).
iPad
iPads tend to have varying prices as well depending on the iPad model and the capacity of the iPad that you get. The cheaper iPad can be purchased for about $400. Meanwhile, the iPad Air starts at a price close to $600. Moreover, the iPad Pro starts at $1,099. However, you have to take into consideration that the Magic Keyboard is also quite expensive and can cost you about $300 for both the iPad Air and the iPad Pro models.
Verdict
Laptop. The fact that there are cheaper and more functional laptop models available is what makes us lean towards the laptop. True enough, the standard iPad might be affordable but it isn't the same as a laptop in the same price range in terms of its functionality. Meanwhile, at the price of an iPad Pro and its Magic Keyboard, you could already get one of the best laptops available in the market today.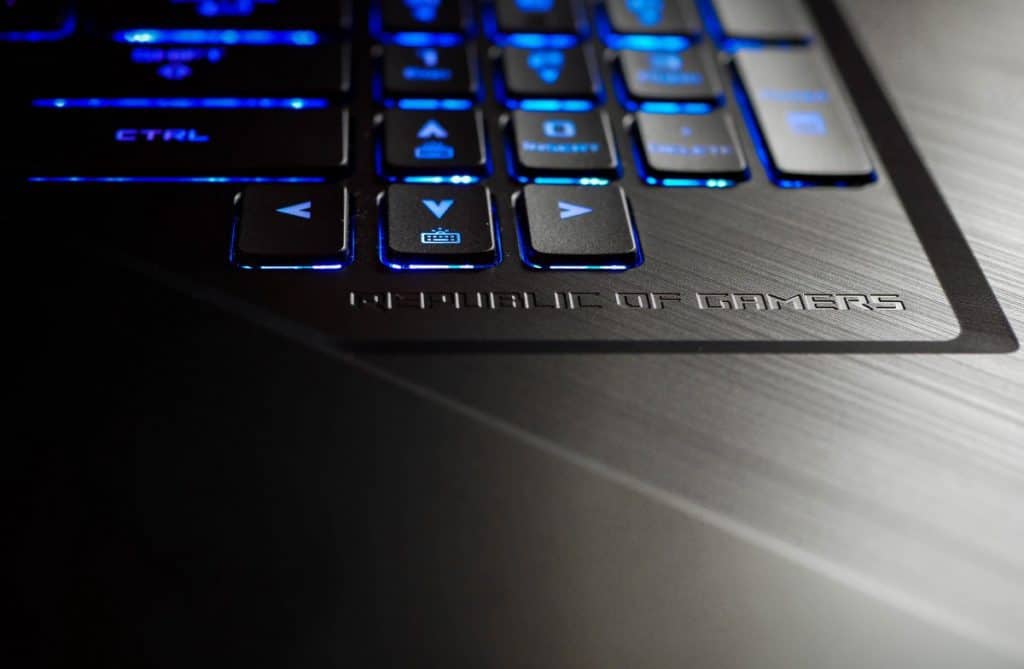 Which one is better?
So, at this point, we are leaning towards the laptop in terms of determining which one is the better of the two. Laptops are simply much more versatile, functional, and better at multi-tasking for the price you will be paying for them. However, iPads are still not far behind as they are still improving. The iPad might be the better choice for overall convenience and portability but it still isn't a laptop replacement as far as what it can do and how much it costs.