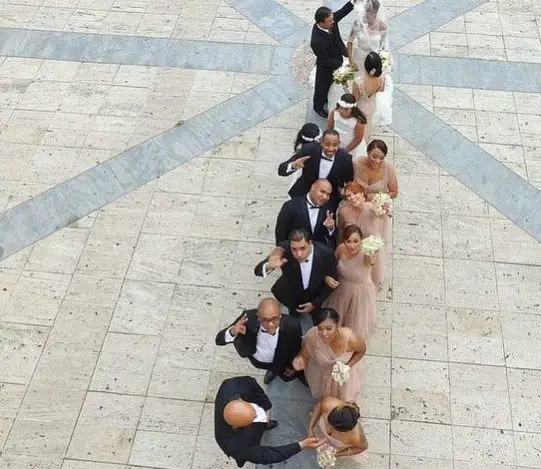 Your wedding day is supposed to be the most magical day of your life, full of fantasy and romance. You will be distracted most of the day, so it is important to try to capture every moment in photos and videos.
Should I Use A Drone for My Wedding? 
Drones offer the possibility to capture wedding memories never imagined before. Whether you are looking to get a dynamic view of the walk down the aisle, or catch a panoramic view of the guests, a drone can offer these possibilities and so much more. Let's have a look!!
Drones are not a simple addition to your wedding package; issues such as cost, legal restrictions, and safety must be considered for each circumstance. Only after considering these issues can you decide if the benefits outweigh the trouble.
Drones have become a fantastic option for some couples to capture moments in new and unique ways. However, there are some things to keep in mind when considering using a drone for your wedding.
A really great option for you to check out would be the DJI Mavic Mini. Although it's not a 4K camera Drone it has 2.7K video for stunning aerial shots and videography. It's perfect in many ways for weddings.
It small, portable, quiet and excellent quality.  It's also safe if you have the propeller guards. I have a complete review of this Drone here on our website.
The review includes pricing from Amazon, DJI and new user videos to watch. Check it out. You can also see all the reviews in your local country on Amazon here.
In this article, we will cover some of the different aspects of including drone photography as well as specific regulations that you must keep in mind.
Now that we have given a brief overview, let's dive into some of the specifics of using a drone for your wedding.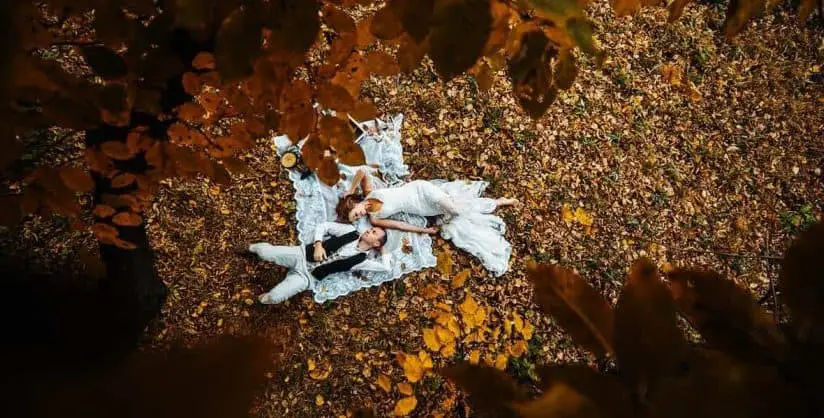 Why Use a Drone for Weddings?
If you are just now considering using a drone for your wedding, you may not be aware of the possible advantages of using drone photography on your special day. Here are just a few of the advantages of using a drone in addition to traditional photos and videos.
Birds-Eye View of the Venue
If you are getting married at a special venue that deserves to be captured on film than using a drone offers plenty of advantages to capture the venue from multiple vantage points.
Capturing Unique Moments
You will be so busy on your big day that it will be easy to miss some special moments. Members of the wedding party are often set apart from guests, making even witnessing special moments sometimes difficult, let alone preserving them.
Drones offer flexibility that is not even possible with traditional photography. And the capture quality only continues to grow as technology improves.
Make a Scene
Every wedding is meant to catch the attention of guests and observers. Weddings have become more focused on providing everyone, not just the couple, with an unforgettable experience.
Using a drone will make a lasting impression. In addition to providing amazing footage, even having a drone present will be something most will easily remember.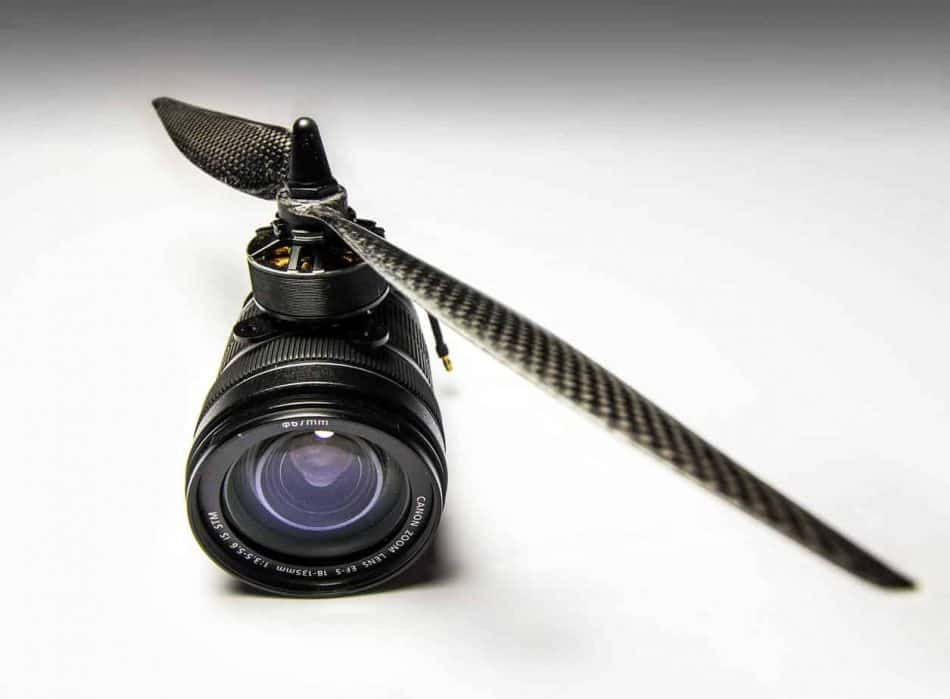 Concerns of Using a Drone for Your Wedding
Drones are not perfect, there are risks associated with drones that are important to consider before booking one for your big day. Some of the most common questions include:
Are They Dangerous?
Drones are not dangerous in the same way weapons can be, but safety should be a priority for anyone operating their own drone or hiring a professional drone photographer.
When you combine a flying machine and a group of people, things can get out of hand quickly. Drones should always be operated following all laws and guidelines, most of which recommend using extreme caution around groups of people… and obviously, weddings involve groups of people.
Here are just a few tips for reducing the risk.
Keep the Drone at a Distance.
Drones should not be used to take closeups, so don't try it. While you can catch these moments, you will need to do so from a distance.
Still, photographs can allow for some editing to make them appear closer, but you should turn to handheld photography for close-ups to keep everyone safe. This will also help to keep the focus away from the drone.
Only Use an Experienced Drone Pilot
Whether you plan to enlist your family/friend or hire a professional, the drone pilot should have plenty of experience operating their drone.
While nearly everyone can operate a drone, not everyone can fly one well enough to get the shots you really want on your big day. If your friend/family member is not up to the task, hire someone.
 Protect People and Property
Safety of your guests and venue should be a priority for you. Drones have moving parts that can hurt someone or property if the were to come in contact.
Drones can also have considerable weight, up to 55 pounds for commercial drones. If a drone were to malfunction and fall, even a lightweight drone can cause damage or injury.
Are They Too Noisy?
Drones are not silent. While some drones do run quieter than others, no drone operates in complete silence. Excess noise from the drone may be distracting for guest and members of the wedding. This is especially possible if the drone is not kept at a reasonable distance.
Drone Options: Recreational VS Commercial Pilots
Now that you know the risks you may need to decide if you are going to operate your drone or hire a professional drone photographer. Both options offer their risks and benefits; let's compare them.
Should I Use My Own Drone?
Individuals that own and operate their drone may be tempted to use it for their big day. However, you are probably not going to be wanting to DIY your wedding drone photography. You will have many other things that will need your attention.
If you have a friend that can operate your drone or has a drone that they are well-practiced at operating, then this may be a possibility. You must weigh the potential quality differences between amateur and professional photographers.
Individuals who cannot or choose not to incur the cost of hiring a professional may accept an offer from a friend or family member to capture their wedding with a drone, but you should be sure they are a competent pilot and will follow any plans you may have for the big day
Should I Hire A Company?
A professional drone photographer, whether they focus on weddings or other types of photography, will offer some huge advantages over a novice drone pilot.
In addition to cost, commercial drone pilots have stricter requirements than recreational or hobbyists. Drone photographers may also possess liability insurance designed to cover any damage or injury the drone may cause.
While there may be many differences between DIY or hiring someone, including cost, professional drone photographers bring experience to the table.
Even avid hobbyists are not practiced in piloting drones in the unique conditions of a wedding. If you want to ensure the highest quality and safety, hiring a professional is the way to go.
What's The Best Drone For Wedding Photography? 
Currently, in our opinion, the best Drone for Weddings is the DJI Mavic Mini
The reason we recommend this Drone is its small, pretty quiet, safe and takes amazing photos and video. You won't be disappointed.
The other bonus is because it's under 250g you don't need a license to fly it yourself at your wedding. You can also ask a family member to help you as well.
What You Need to Think About First…
Now we'll dive into many of the specifics related to drone wedding photography. 
Cost
Just like everything related to weddings, drone photography comes at a cost, though that cost may vary significantly.
Hiring a Professional– A good rule of thumb for considering the cost of hiring a professional drone photographer is to at least double the cost of traditional photography and videography for the same amount of time.
 Drone photographers may charge by the hour or a flat rate. When comparing different rates across the US, flat rates start at around $700 and hourly rates run $75 an hour or more in addition to a minimum payment of $200-$400.Though drone photographers can charge very different prices, depending on their location and experience.
Using Your Own or Friend/Family– Using a private, or recreational drone may come at a considerable reduction in cost if all licensing and registration requirements have already been incurred.
However, if you have decided to purchase a drone, including any license and registration, the cost can be surprisingly higher. These costs can be anywhere from $200 up to thousands of dollars depending on the drone you purchase. 
Additional costs may come from venue specific requirements of drone use, such as insurance, permits, and others. 
Restrictions 
FAA Guidelines– the Federal Aviation Association (FAA) has placed guidelines and restrictions on drones for both recreational and commercial use.
When considering using a recreational drone, whether on your own or with the help of a friend or family member, you must ensure all guidelines are followed, or you may be fined.
Local Restrictions– in addition to the FFA regulations, many local and state government have instituted several laws and ordinances restricting the use of drones.
These are different based on location and are constantly changing. For specific regulations, you should contact the governing entity of the location of your venue to find the most accurate and up to date information.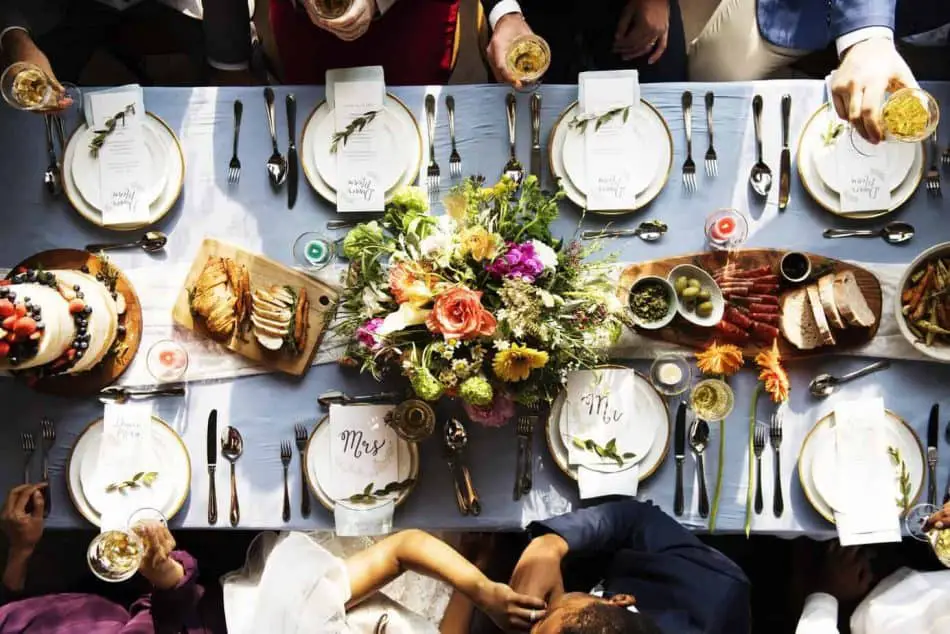 Licensing/Registration
Pilot Licensing – commercial drone pilots are required by the FAA to obtain a Certified Remote Pilots License in order to legally operate a drone as part of a business.
Drone Registration – all drones weighing more than .55 pounds must be registered and the registration must be clearly marked on the drone. This applies to both commercial and recreational drones.
If you would like to read about purchasing a Drone Under 250g with no registration required, we have an article all about it here
Use Licensing (usually specific to the county or city) – in addition to the FAA licensing requirements some venue locations may require additional permits for operating a drone above their property.
These permits may be required from the governing county or city, and even the location may have costs related to drone use in addition to any other requirements.
Location and Conditions
Outdoors – Drone wedding photography is well suited for many outdoor weddings but should not be used for indoor wedding ceremonies or receptions.

Obstacles – things such as trees, buildings, and other structures can become an issue for drones to navigate on the day of the wedding.
Whether doing it yourself or hiring a professional, you will likely want to plan out the drone's path in advance to prepare for any obstacles.
Lighting – unlike handheld cameras, most drones are not equipped with flash or lights to be used to improve lighting for photographs or videos.
Weddings planned for evening or low light times may want to consider how well the drone will be able to perform.

Weather – Drones do not operate well in rain or windy conditions. Weddings in areas prone to these conditions may want to plan for contingencies in the event weather conditions are not appropriate for the drone to fly and maintain all safety measures.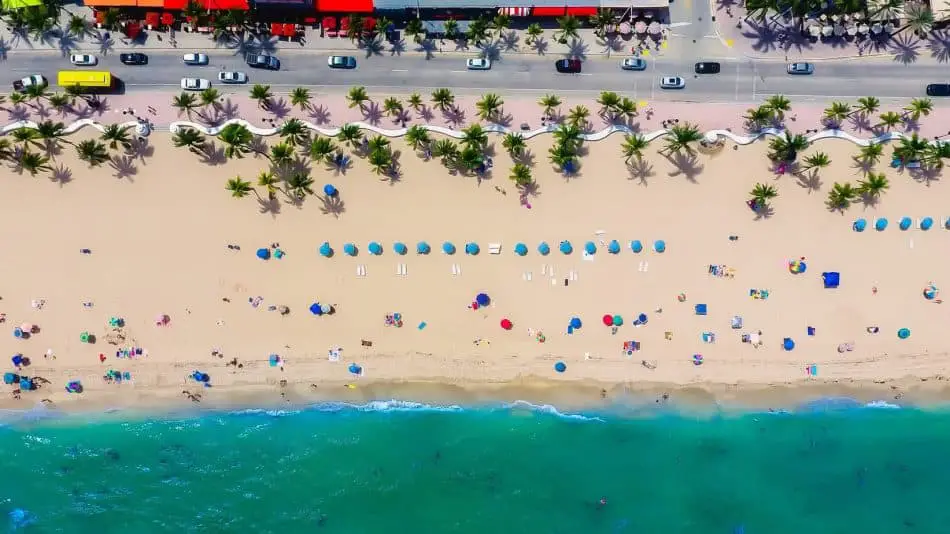 Tie it up in a bow…
We have covered many of the aspects of using a drone to capture photos and videos of your wedding. Unfortunately, we cannot make the decision for you.
Only you can decide if the benefits outweigh the risks. Hopefully, we have provided you with enough information to at least make the decision a little easier.
I wish you a safe flight. Best wishes. Stay out of the trees!!