When your Amazon device cannot connect to the Amazon servers to determine what you have said, Alexa will respond, "I am having trouble understanding you." This may happen for a variety of causes, many of which are readily remedied at home.
Here are the 5 causes why Alexa may have trouble understanding you:
You have a weak internet signal.
The proper Alexa skill is not enabled.
There is a temporary hardware malfunction.
You're speaking a language that Alexa doesn't understand.
Amazon may be experiencing an issue with their servers.
Amazon's Alexa is a fantastic device; nevertheless, you may have problems with it from time to time. This post will explain five reasons why Alexa does not comprehend you. I will also offer troubleshooting techniques to get Alexa functioning properly.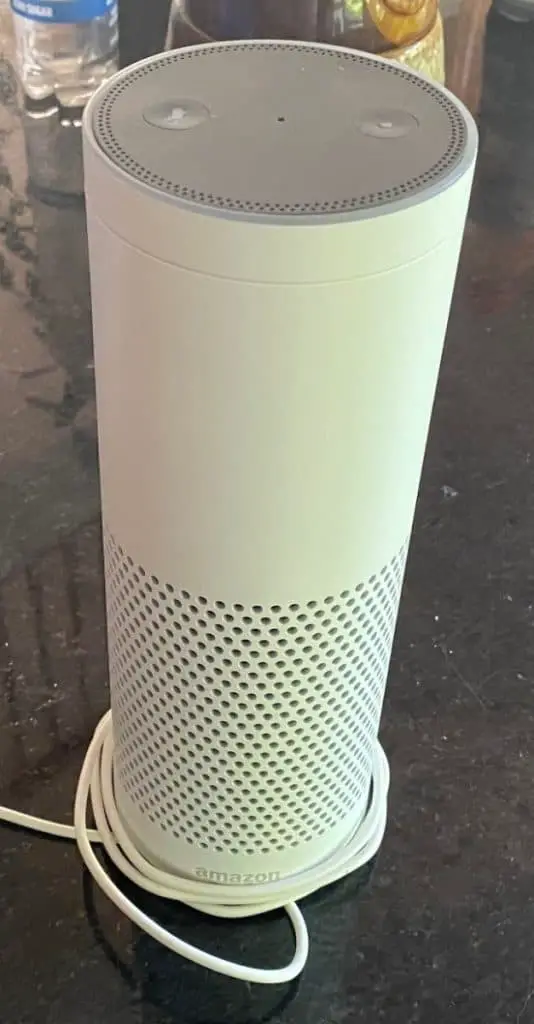 1. You Have a Weak Internet Signal
The most frequent reason Alexa isn't functioning is that it's having difficulty connecting to the Internet.
Your voice instructions are sent to the Amazon cloud, where the transcribing process is carried out. Unfortunately, this translation procedure can be hampered by a sluggish internet connection.
To test the internet connection, you must first perform the following:
Navigate to the Settings section of your Alexa app.
Select the Alexa device you're using.
You can check here to see whether the gadget is connected to the Internet or not. If it indicates that the device is offline, it implies that it is not connected to your home network.
There are various online programs available, such as Speedtest.net, to test your internet speed and determine if it is enough for your home devices.
You should contact your ISP if you're experiencing significant internet speed and server issues.
There is also a chance that the Wi-Fi router is no longer within range of your device. This may be why Alexa is having difficulty comprehending you.
It would be best to place Alexa devices as near to the Wi-Fi router as feasible. For example, Amazon suggests having your Alexa-enabled device within 30 ft. (9.14 m.) of your router.
In addition to this, remove any smartphones or devices causing wireless interference between the router and wireless devices.
Some additional tips for boosting your Wi-Fi signal are:
Check that your router is operational. Look at the signal strength on another device to see whether the problem is with your Alexa unit or your network.
If your Wi-Fi password has recently changed, update your device's Wi-Fi settings in the Alexa app.
If your router has different networks available, try switching your device from one to the other.
Before proceeding, ensure that your Alexa is adequately linked to your Wi-Fi network.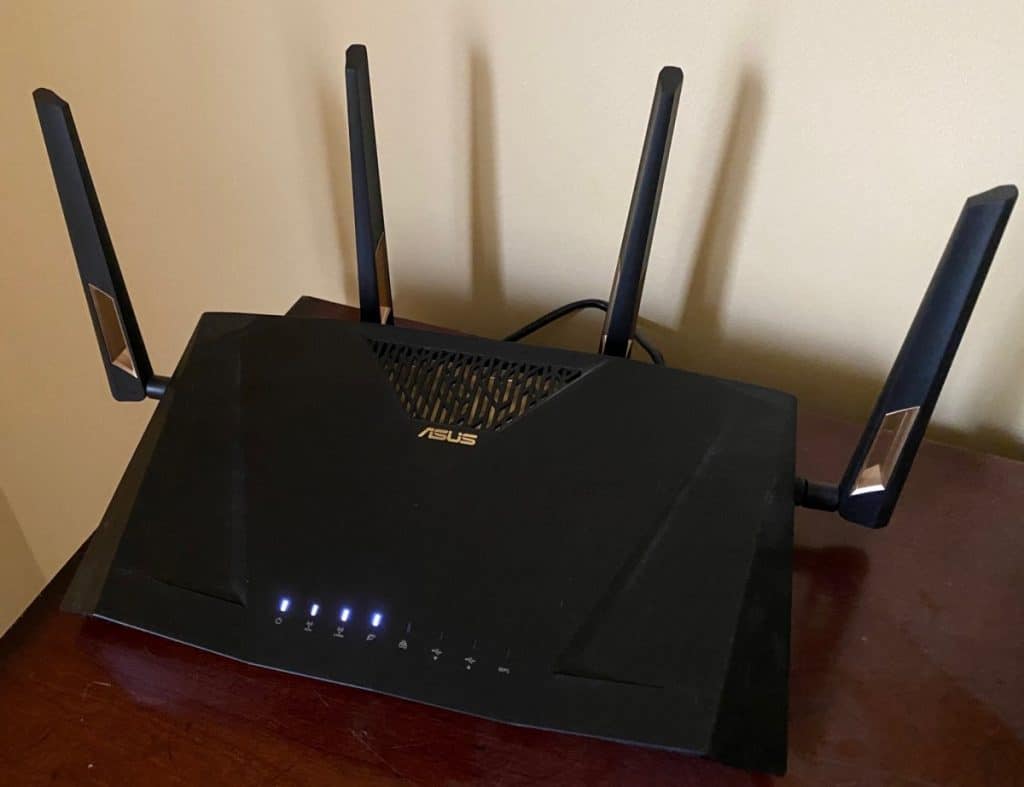 2. The Proper Alexa Skill Is Not Enabled
Before Alexa can function correctly, you must first enable relevant skills in the Alexa app.
For example, if you connect a Ring doorbell to Alexa, you must first search for and activate the Ring skill before voice commands can function with the device.
If you didn't activate such Alexa skills and requested it to react to your instructions, you'll get the message, "Sorry, I'm having difficulty understanding you right now. Please try again later."
While Alexa is a very clever virtual assistant with numerous pre-loaded skills, you must validate the necessary Alexa skills if you want to make it more useful.
You can find and download any Alexa skill from the Amazon store.
3. There Is a Temporary Hardware Malfunction
There may be a momentary problem caused by a hardware or software failure. You can quickly resolve this by resetting your Alexa-enabled devices or restarting the Alexa app.
Before proceeding with the more complicated procedures below, switch off and on your Echo device. If this does not work, switch off your router and turn it back on after approximately a minute.
If these methods fail, you have many options for resetting your Echo device.
You can reset your Echo device by using the Alexa app:
Go to Devices in the Alexa app on your iPhone or Android.
Tap Echo & Alexa.
Choose which Echo you wish to clean.
You can manually reset the 2nd generation Amazon Echo by doing the following:
Press and hold the Microphone Off and Volume Down keys simultaneously.
Wait for the orange light ring to appear. This will take about 20 seconds.
You can manually reset the Echo Dot 3rd generation by following these steps:
Press and hold the Action button for 25 seconds. This button is located on the top right panel.
Wait for the light ring to become orange before turning it off.
Wait for the light ring to re-light and become blue. The light ring will then turn orange once again, and the gadget will enter setup mode.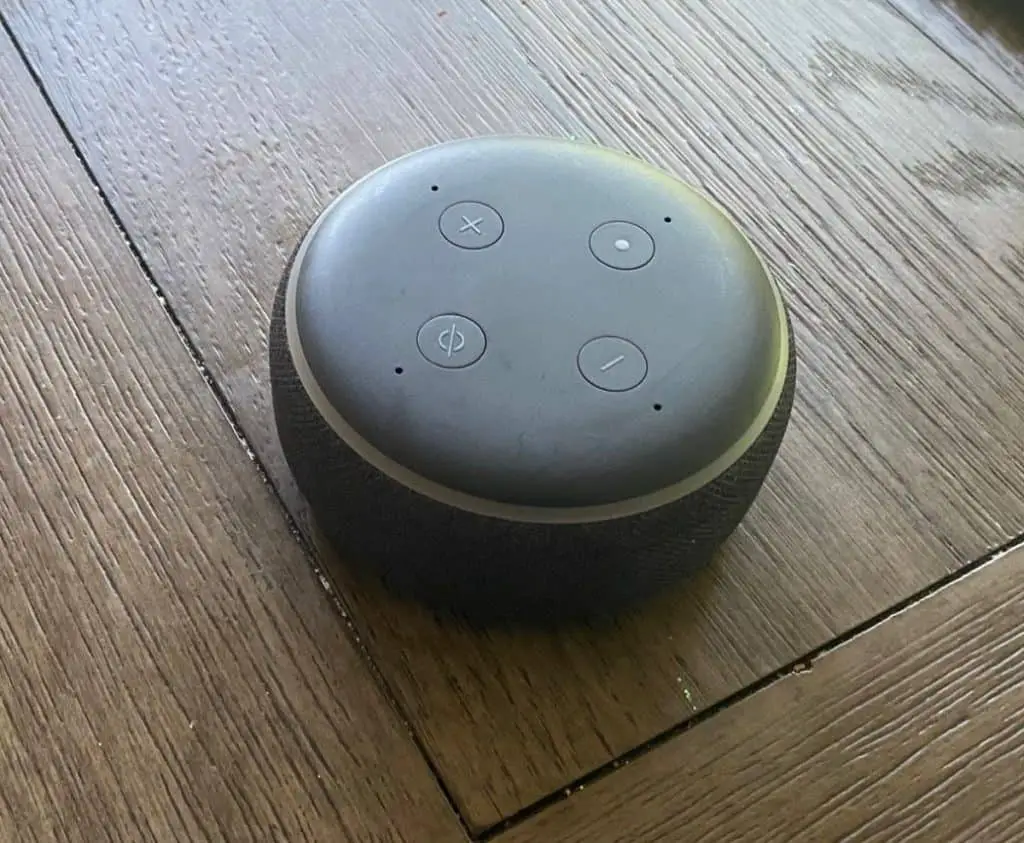 4. You're Speaking a Language That Alexa Doesn't Understand
As of 2021, Alexa supports eight languages and some dialects. The languages are as follows:
Hindi
Italian
French
English
German
Spanish
Japanese
Portuguese
There are also ten supported dialects in English, French, and Spanish:
English: Australia, Canada, India, UK, US
French: Canada and France
Spanish: Spain, Mexico, US
The instructions must be given properly and in one of the languages listed above for Alexa to comprehend what you're saying.
You may also use Amazon's command list to double-check that you're using the correct command in the first place.
5. Amazon May Be Experiencing an Issue With their Servers
Another reason Alexa may be having difficulty understanding you is that there may be some problems on Amazon's end.
To resolve the issue, you must first wait a few hours before attempting to use Alexa again.
Finally, if none of the previous troubleshooting techniques work, you should contact Amazon Customer Service.
You may find your solution there, or you can visit their chat assistance forums to learn more about the problem.
Whatever the cause, Amazon will undoubtedly be able to resolve your problem and restore Alexa's functionality.
Fixing an Unresponsive Alexa
Alexa being unresponsive is nothing to fear. For additional steps on troubleshooting Alexa, check out Up On Top's video about fixing common Alexa problems:
You should only start worrying if all of the troubleshooting steps, even those given by Amazon, have failed.
In that case, you may have a faulty Alexa-enabled unit which Amazon would be happy to replace assuming the warranty is still valid.