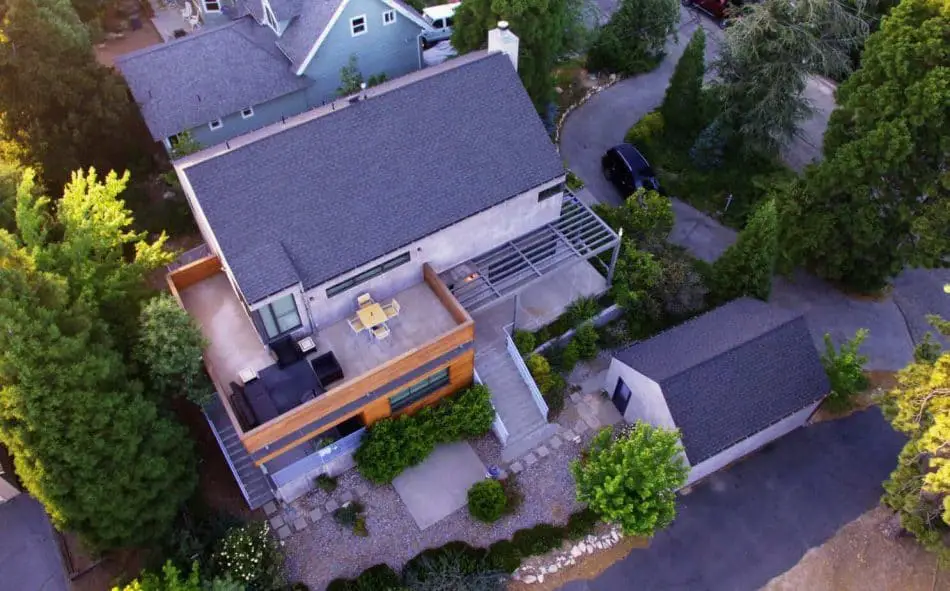 4k Drones For Real Estate Photography
All Three Are Excellent Quality.  They Are Easy To Operate and Fly.  They Are Safe But Fun To Fly, For Any Budget
The Top Three Best 4K Drones For Real Estate
If you're a Real Estate Professional, it may be time to purchase a Drone for your business.  There are a couple of really good reasons for this so let's have a look.
First is obvious. It this day and age of social media, marketing your properties can be beneficial to you when you use Instagram Facebook and Twitter the right way.
What made me suggest these platforms is because we're in the market for a new home. One night I was surfing social media and I came across a quick 15-sec ad featuring an idea of a home in the area we are looking into.
The was no sound, just a small amount of text, New Listing is the Area, and it was a Drone shot that looked amazing.  I instantly clicked the link and viewed the home. We actually booked a tour.
There's one example of how a New 4K drone may pay for itself. The other is a little different. With the new licensing regulations, if you need to get your certification for the FAA or Transport Canada anyway, why not create a little side hustle and help out your fellow Realtors?
For example, not everyone wants to go through the process of getting a license or buying a Drone for that matter. With a little promotion, you can start earning some extra cash to pay for that shiny new toy.
Just a thought. (That's how I'd explain it to my significant other at least) haha.
We have an article on the website specifically focused on whether you should use a Drone for you Real Estate Business right here.  It's worth the read.
Cheap 4K Drones On The Market
There is more and more 4K Drone on the market these days. I've looked at a few, bought a couple, and returned a few as well. My recommendations in this review are only good quality Drones with 4 K cameras.
I don't feel comfortable telling you to buy some cheap 4K Drone just for the affiliate sale. The mission of this website is to help you make a decision that won't come back to haunt you.  I like to sleep at night.
Let's be honest though, not everyone will be happy with the suggestions. I'm just trying to help. So my recommendations are solid, yes they are pricy but I would think your Real Estate Business is worth it. Correct?
If you are interested, I wrote an article about How to Finance Your Drone here.  Making payments may be easier if you are just starting out.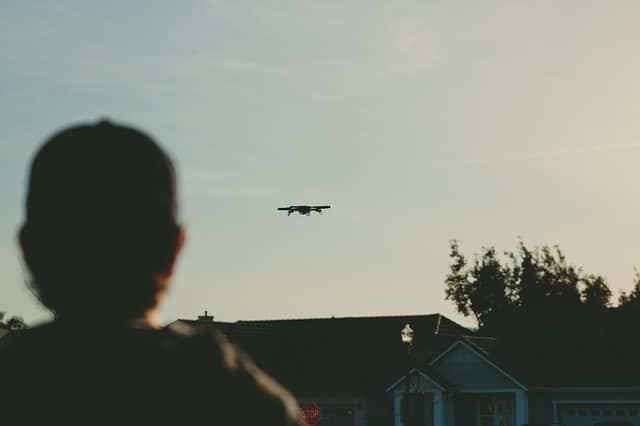 Let's have a look at some great choices. They are listed in order of good better and best. They should meet everyone's business budget. If you are still interested in a cheap 4K Drone there is a link to Amazon, her for some examples to look a
Check the reviews on Amazon for the following
DJI Mavic Air (Fly More package)
Let's have a look at these Drones and some of their features
Good – DJI Mavic Mini
The DJI Mavic Mini is a great Entry Level 2.7K Drone For Real Estate, Hiking, and Travelling 
Great little Quadcopter. It lightweight, Foldable for travel and it takes excellent Pictures and Videos. The only downside is this little guy is very noisy.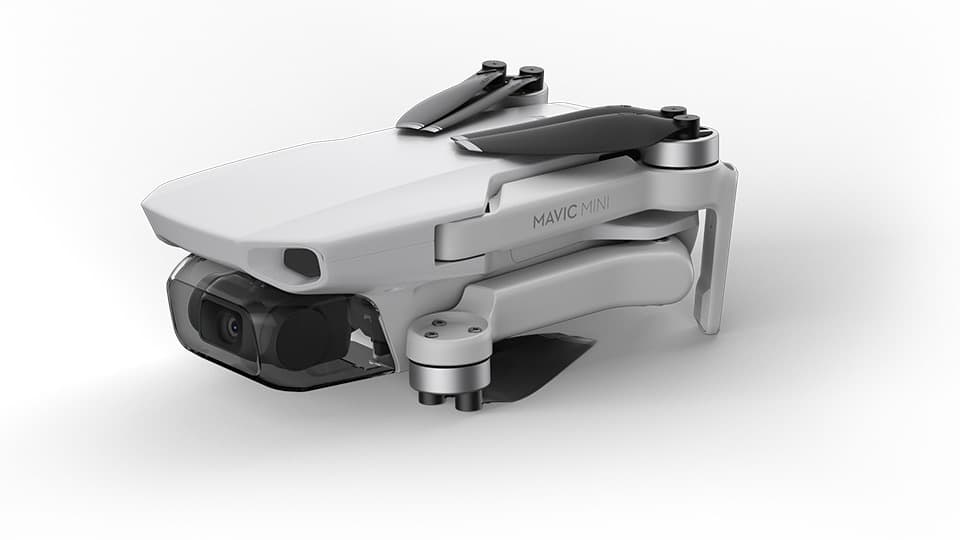 About
Great Little Drone To Fly. Portable and Compact For Travel
If you are just starting a small Reak Estate Business, this would be the Drone for you. It's packed with the latest features and flight modes, as well as 7 onboard cameras for obstacle avoidance,  to make it a very safe drone to fly.
I found this Drone to be easy to set up, easy to fly and if you are new to Drones, although a bit pricy for a starter, it's one of the best quality Drones on the market.
If you can swing it, get the Fly More Combo. It's worth the flight time fun. it comes with extra batteries.
---
Better – Mavic Air 2
Mavic Air 2 is a step up from the Mavic Air. I found this Quad just as easy to fly and it was quite a bit quieter.
I would recommend the Fly More Bundle. You get a nice case and two extra batteries to extend your flight time fun to one hour or more.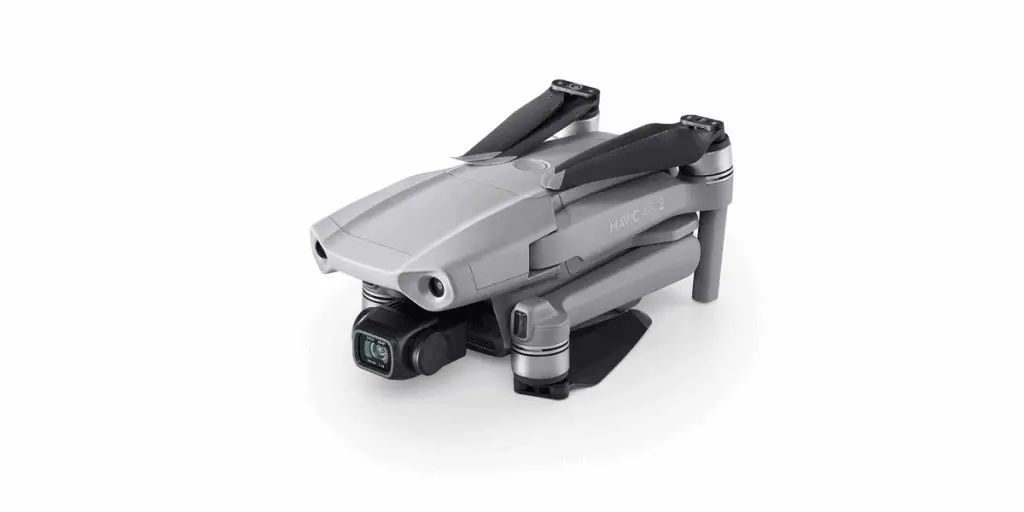 About
Foldable and Lightweight.
What I loved about testing this Drone were its smooth flight characteristics. On top of that, it has Dji's new Ocusync transmission technology.
Basically what that means is if you stay fairly close by, the chances of losing your connecting are slim and the video transmission back to your controller is impressive. 
Did I mention this Quad can see what's ahead up to almost 50 ft, in case it needs to make a detour? This is good especially because this bird can travel at over 50mph
If you have a little extra to spend it may be worth it to purchase this model. You can find out all the features and benefits along with great reviews on the Amazon website.
---
Budget – Zuhafa
The Zuhafa is an amazing Little Drone is inexpensive and offer a great opportunity to Start off with 4K on a budget 
The camera is pretty good for the price point. It is priced for anyone in Real Estate thinking about using Drones to add images and footage to your marketing plan.
About
Zuhafa T5 4K
I had a chance to fly this Drone outside a forested area in Canada. We put it through its paces and it did not disappoint
The camera shoots 4K. This is a real estate agent's Budget quad.
For Real Estate, with the budget, this is what I would recommend. Zuhafa may be new in the market but so far it's doing really well.
---
A really great option for you to check out would be the DJI Mavic Mini. Although it's to a 4K camera Drone it has 2.7K video for stunning aerial shots and videography. It's perfect for Real Estate Photography in many ways.
It is small, portable, quiet, and excellent quality.  I have a complete review of this Drone here on our website.  The review includes pricing from Amazon, DJI, and new user videos to watch. Check it out. You can also see all the reviews in your local county on Amazon here.