Are you fed up using your current tablet but lack the capabilities to invest in a brand new one? If yes, then you needn't have to worry much. You can change the existing OS (Operating System) on your tablet and enjoy a whole new and interesting user experience. However, it is important to keep in mind several crucial aspects before embarking on the voyage to change the OS of your tablets.
You can change the tablet's operating system. Install the Change My Software application on your device by choosing the version that matches your OS. Connect your tablet to a computer and enable debugging. Launch the application and follow the on-screen instructions to change your OS.
However, remember that the process of changing your tablet's OS may void the warranty of your device. Ensure to go through your OEM policies before undertaking this process. Moreover, the process relies entirely on third-party software and tools; thus, you shouldn't expect to receive support from Google or Microsoft.
Installing another OS besides the original one that came with your device is purposefully for knowledge use, and users should only proceed with caution. In this article, I will discuss How to install Android on a Windows tablet and install Windows on a tablet running on the Android OS.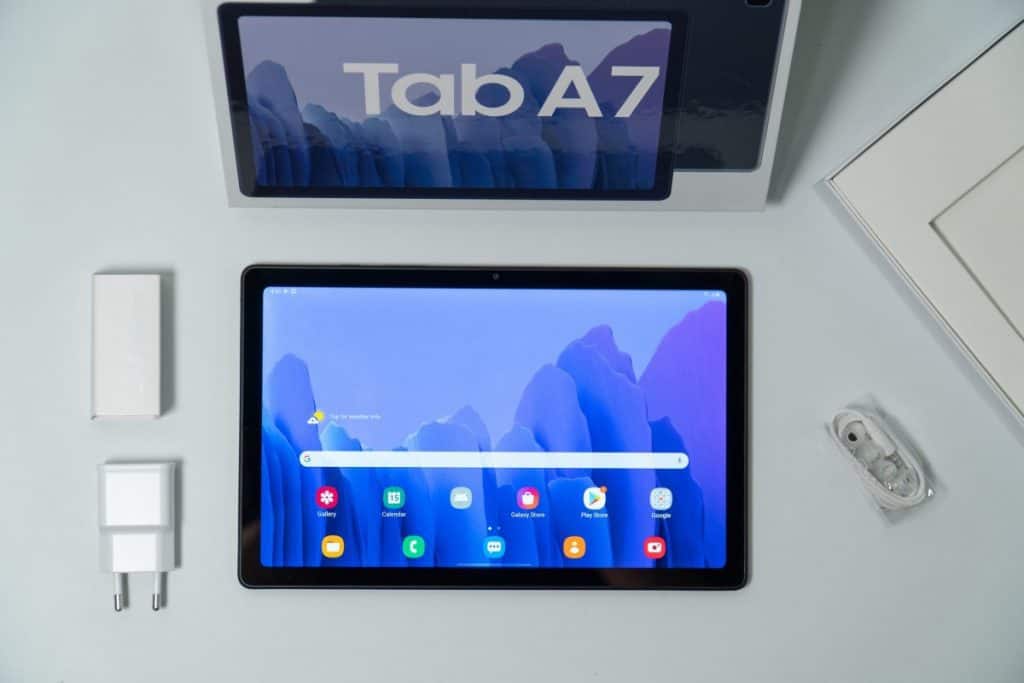 How To Install Windows On An Android Tablet
While you can still purchase any Windows 10 tablet on the market (Which ought to be costlier), you can also choose to buy one of the huge varieties of Android tablets that runs Windows on its system. Unlike other procedures mentioned in this post, this process is quite easy and doesn't require professional skills, expertise, or tech-savviness.
To carry this out, ensure that you visit the official Change My Software website before you download and install the Windows version of your reference. This includes older versions such as Windows 7, Windows 7 Vista, Windows XP, Windows 8, Windows 8.1, or the latest Windows 10 versions. Alternatively, you can decide to install all the versions in a compressed file.
Requirements For Installing Windows OS On Android Tablets
Before everything else, ensure that you have connected your Android device to your Windows computer.
Ensure that your computer has access to a fast internet connection.
Your Android device should have a minimum of 8GB of unused space
Download the Change My Software version you want to install.
Procedure To Install Windows OS On Android Device
Step 1
After connecting your Android tablet to your computer, enable the debugging mode to establish a connection between the devices.
Step 2
Extract the downloaded folder and select the folder containing your preferred Windows version.
Step 3
Double click on the app to launch the executable application file named Change My Software. This action should open it.
Step 4
Upon opening the GUI, choose your task and click twice on it. The application will prompt you to choose the language you want before beginning to download the necessary drivers.
Step 5
Once it completes downloading all the required folders and files, click on the highlighted Install button.
Step 6
Read through all the prompts and take keen caution not to check the box that asks you to remove Android. Otherwise, by doing so, you will be deleting the original Android OS.
Step 7
After completing the installation process, your device should automatically boot to the Windows OS. Alternatively, you may receive a prompt that asks you to select the Operating System you wish to use, especially if you had decided to make your tablet dual boot. Select Windows and allow Windows to continue with its first setup process.
How To Install Android Operating System On A Windows Tablet
Do you own an old Windows Tablet that no longer appeases you in terms of User Experience or one that simply seems outdated? If yes, you should consider a much better option- converting your device to an Android tablet. You can do this by installing the Android Operating System on your device. In addition to accessing it at no cost, Android OS features numerous advantages, among them being consuming fewer resources.
With a new Operating System, you'll have the inspiration to use your device more often while also finding new uses for the tablet. Here is the procedure to install Android on your Windows device: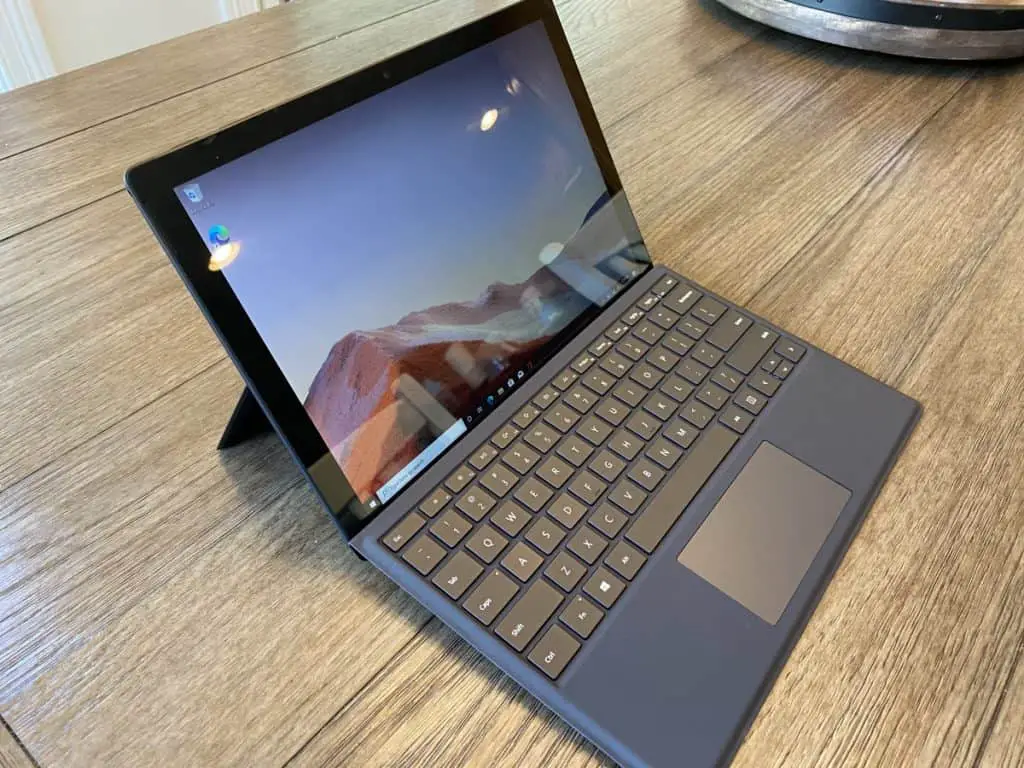 Installing Android OS On A Windows Tablet
Do you have an old Tablet that runs on the older Windows 8 Operating System that you wish to trash out? If you are among this group of people, there is an even better option for you, converting it into an Android device by installing Android OS. In addition to being free, Android features numerous functionalities that consume fewer resources. Similarly, unlike a Windows 10 device, having a new Android operating system for your device will inspire you to find new uses for it and use your tablet more often.
However, if you are a beginner, you may find it quite challenging to install Android on your Windows tablet since all tablets do not feature a CD or DVD drive. Moreover, it goes without says in order to succeed in installing Android, your device should meet some required specifications. For instance, you can only install Android on standard 32-bit or 64-bit Windows tablets only. This means that you cannot carry out this procedure on your device due to compatibility issues, especially if it utilizes ARM processors.
Why You Should Switch To Android On Your Windows Tablet?
Before deciding to switch your tablet's operating system, it is important that you understand some of the benefits of using Android over Windows OS. Read on.
While the Microsoft store on Windows tablets has a limited collection of apps, the Google Play Store in Android features numerous apps.
If your tablet initially used an older version of windows, say Windows 7 or 8 it would be better to switch to Android instead of upgrading to Windows 10. Moreover, unlike Windows 10, which may probably fail to support the device's hardware configuration, Android is a lightweight OS that should work fine with your device.
Installing Android 0S on a tablet that initially ran on Windows would break the monotony that comes with repeated use of Windows. You will most likely appreciate the change in User Experience.
Lastly, since you have probably used an Android device, such as your phone, you may find it easier to have an Android OS over Windows on your tablet.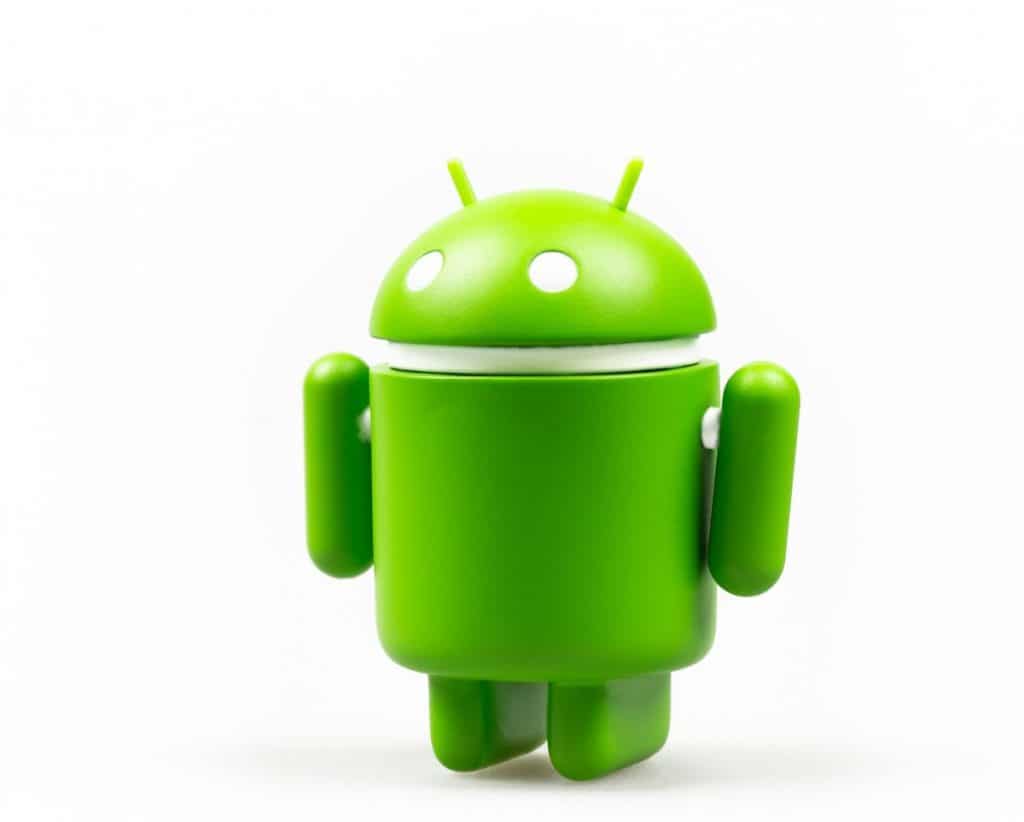 Requirements For Installing Android OS On A Window Tablet
Now that you realize Android might be a better option for you ensure that you meet the following prerequisites before you can proceed. These are the major requirements that you need in order to accomplish this step.
Fully charged windows device (100%) preferably connected to a power source.
A USB Flash Drive with at least 16GB of unused space
Another USB Flash Drive containing a loaded Android installer
USB Keyboard.
USB HUB that allows you to connect multiple devices with your tablet
Note: Remember to begin the process by connecting the first USB Flash Drive and the keyboard to the USB hub. Before carrying out the installation procedure, connect one of the USB cables from the hub to allow the tablet to use the first USB Flash Drive and the Keyboard simultaneously.
Next, proceed with loading the Android Operating System in the first USB Flash Drive. Ensure that you use an error-free and secure Android operating system. You can get the OS for free by trying any of the mentioned sources below.
1. Phoenix OS: This runs on devices with a CPU that consists of the Intel x86 series. An upside with this version is that it doesn't affect the pre-installed OS.
2. Celadon project GitHub: This version is primarily for devices running on Windows, and Intel maintains it.
However, for a successful installation of Android on a Windows device, you are first required to configure your device in order to make it Android-ready. You can do this by following the steps below, which involve disabling the secure boot of your device. Here are the steps.
With everything set, you can proceed to install Android on your Windows Tablet by following the steps below.
Step 1
Now power on the device and immediately press the F12 key on the connected keyboard. This should load the boot menu screen. Use the volume keys on your tablet to select the USB Flash Drive containing your Android installer.
Step 2
Go to settings and look for Update & Recovery, navigate to Recovery, Advanced Start-up, and choose Restart. Fortunately, you can easily find these settings in the Advanced Options menu. Here, use the arrow keys on the keyboard to navigate Troubleshoot and locate the UEFI Firmware Settings.
Step 3
While on the window containing UEFI Firmware Settings, search for the Security options, probably on the left side of the panel. Here, you can set and save a Supervisor Password. Choose a password that you can easily remember.
Step 4
Upon setting a supervisor password, navigate to the secure boot option and check to disable it.
Step 5
Follow the instructions on the screen since the subsequent steps depend on the Android version you chose and your Android tablet. Hold down the Windows and Power buttons together to restart the tablet in BIOS mode. After the Restart, you can choose the UEFI mode in which you want to boot your device.
Step 6
Reboot the tablet. After the reboot, you will have the option to dual boot (keep both operating systems) or delete one. I recommend keeping both files.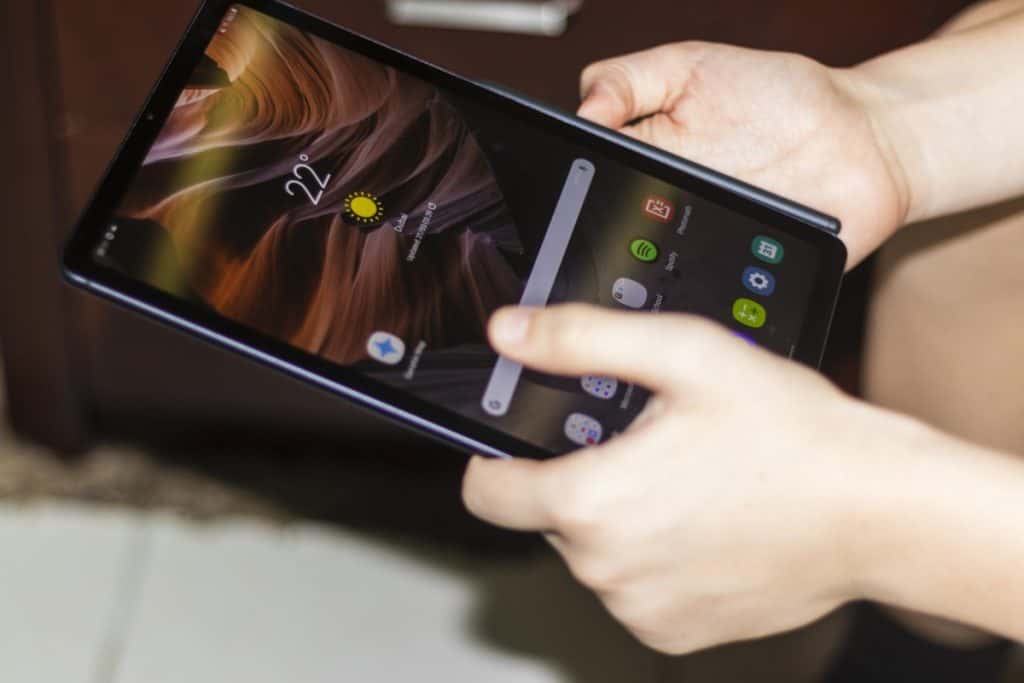 Alternative Ways To Run Android Application On Windows Tablet
If you aren't comfortable using advanced software and tools, the process of installing Android on a Windows tablet may seem a little bit difficult for you. As a result, there are other alternatives to doing so. You can do this by following simpler procedures to run Android applications on windows.
If you are more after the apps in Android rather than the operating system itself, you can opt to install an Android emulator which promises to do the trick. With an emulator, you are creating a suitable environment within another environment. You can do this by downloading ad installing one of the emulators below, which will then enable you to install any Android application that can run on your Windows tablet.
BlueStacks: This is one of the best Android emulators, especially for playing games.
Android Studio: This is the fastest Android emulator.
Android -86: Unlike other emulators, which create a space suitable for running Android applications on Windows devices, this emulator creates a complete Android Operating System Environment.
However, it is important to mention that the performance of an emulator relies majorly on your system's hardware configuration.
Another simple way of running Android applications on your Windows 10 tablet is by using tools to create a virtual environment on the system. Initially, people used this method to test multiple OS in a single operating system. Some of the best virtual environments include:
If one can install Android on a Windows tablet, it is high time for a hybrid tablet to find its way into the market. While the Android OS is lightweight and features numerous apps, Windows 10 operating system tends to be more stable. Moreover, it can easily handle programs and software that cannot run on Android. Thus, with a hybrid device, users can achieve more in terms of multiple functionalities.
While the Change My Software should work regardless of your tablet model, I emphasize that changing your device's OS will void its warranty. Moreover, since you cannot find support from Microsoft and Google, undertake the above process at your own risk.
Fortunately, Android is a free operating system, and you can install it on your windows tablet without any legal concerns. On the other hand, installing Windows on an Android device is still a grey matter since it is unclear whether they obtained a license; thus, I'm not sure where they obtained the files.