Android and Windows are the most dominating operating systems in the market. They are far ahead of the iOS, which you will get in iPhones and Apple tablets. Android OS is commonly used in smartphones, while Windows OS is common in desktops. So, a tablet that falls between a smartphone and a desktop can operate on either Windows or Android operating systems seamlessly. Each one of them has features that make them unique and ideal for a particular use. But if you are looking for an OS for gaming, then Android will do. However, if you want something for heavy-duty tasks, then Windows OS will suffice
Consider purchasing a Windows tablet if you will be using it for work and an Android tablet if you want to play games and watch movies. Windows features word and excel which are the main tools you need to work while android has all the apps you need for playing games.
When you decide to buy a tablet, it may be difficult for you to choose the right OS. You have Apple's OS, Android OS, and Windows OS tablet to choose from. Of course, Windows and Android tablets are the most popular and the most demanded. But you need to know the difference between the two options to enable you to choose the best option. Read on to learn more about them.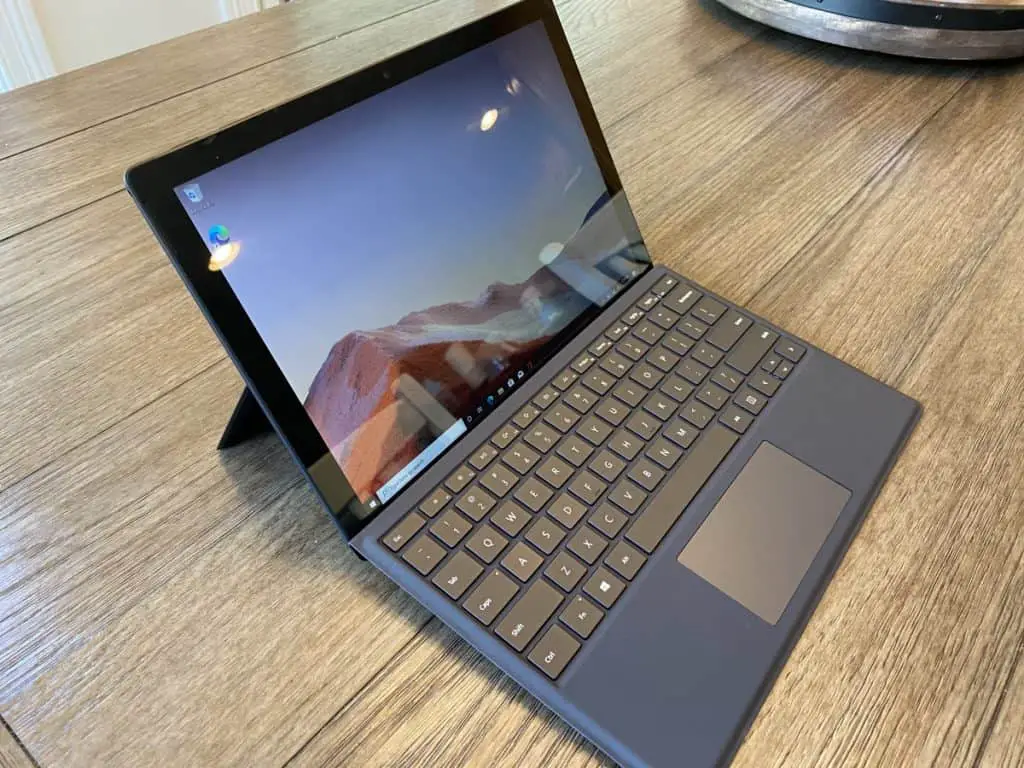 Which Is Better Windows Or Android Tablets
Android tablets could be the best option for somebody looking for something casual. They are suitable for playing games or browsing. Therefore, if you want to improve your gaming experience, the Android tablet is better than iPads and Windows tablets. Also, the first Android tablet came into use in 2009, so they are relatively young compared to Windows tablets.
Android allows you to download a variety of apps, giving you a wide scope to choose from. Also, if you love games, Android makes a perfect choice for you. The tablet allows you to choose both the old and new games depending on your taste.
Personalization- it is easier to personalize the Android tablet than Windows. Also, android allows you to customize the widget or even the theme to something you like.
In terms of simplicity, the Windows tablet operates more or less like a laptop, while the Android tablet operates like a smartphone. So, anyone who operates a laptop will find the Windows tablet user-friendly and enjoyable. However, for those that use a smartphone, the Android tablet will serve the purpose.
The price is the next important thing you'll need to consider when buying a tablet. Luckily, you will always find something you can afford, even if operating on a constrained budget.
But the Windows tablet is more suited for work-related tasks than the android tablet. In fact, it is easier to use Windows than Android. It features Microsoft Word and Excel. Also, it features more apps which you can deploy to perform a variety of tasks.  Also, the Windows tablet integrates well with laptops, and desktops so you can use them as a backup.
If you are interested in multitasking, the Windows tablet could be the best option for you. It can get several things done at the same time. Also, you can open several programs at the same time. It allows you to compare items and work efficiently.
Which Is The Best Operating System For A Tablet?
A tablet features a unique operating system that makes it work in a certain way. The OS is software that makes the tablet perform its main functions. But since a tablet needs to be more efficient, the system you choose must be practical and efficient.
What Does The Latest Android OS Come With?
The latest Android OS is referred to as Android 11 and comes with plenty of features. It can easily be upgraded.  The new version features advanced security features which protect it from online threats.
Android 11 is easy to customize and features an IPS display that enhances images and results in a superior display.
But the endless customization options that Android 11 features could make it difficult for you to use the tablet for your day-to-day activities. Besides, since there are many updates, it may also be difficult for you to find an ideal one for your tablet.
However, you can use Android OS on various devices, including Samsung and other brands. So, it explains why it is becoming increasingly difficult for Android to pick out bags on all the devices. In fact, it explains why you will encounter instability when using some of the apps.
Piracy is one of the problems that android OS is facing. But the developer is working hard to find a solution to the problem. So, we hope Android 11 will make it difficult for app pirates to thrive.
Google store has more apps than Microsoft, so when you buy an Android Tablet, you are likely to access and use various Apps than what you get when you buy a Windows tablet.
Also, the Windows tablet does not offer more accessories compared to what you get in Android.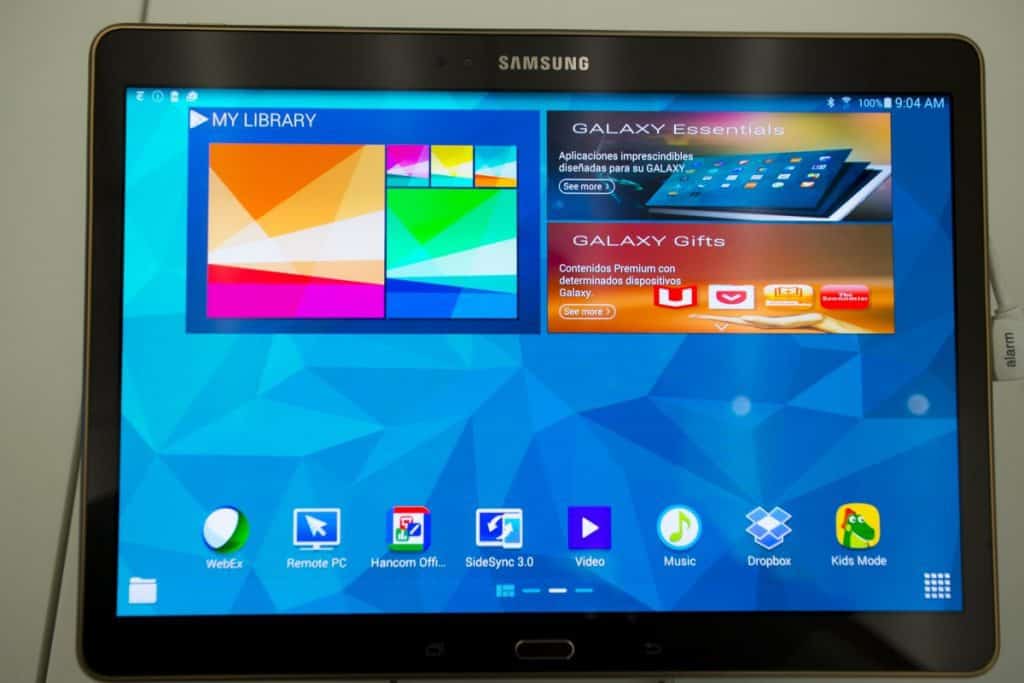 What Does Windows 10 OS For Tablets Offer
Windows 10 tablets are versatile and provide a full desktop experience. It implies that you can access and use any desktop app at will. This is vital, especially if you use the tablet strictly for professional work and not for entertainment purposes.
The OS comes with features that make it a good tool for work. For instance, Windows cloud will enable you to pick tasks from other devices without connecting the two manually. Thus, it ensures a seamless workflow.
It is easier to work on Windows tablets if you have prior experience with Windows. Also, the device boasts of peripheral support, meaning that you can connect it to any other device when you have the right connectors. This is not always the case for Android tablets.
Of course, Windows tablets cost just the same as a brand new laptop. But they are cheaper when you compare them with the Android equivalent.
Which OS Is Superior?
Anyone with the basic knowledge of a computer knows something about the Windows operating system. Thus, you will get the same experience as a person using a desktop with a Windows tablet. It offers virtually everything that a desktop PC offers. But it goes a notch higher with its touchscreen interface capabilities.
Note that Windows tablets find use in so many kiosk applications. So, you will get anything that can meet your needs. Some Windows tablets feature a USB port, and so it is most suited when using an application requiring peripherals like a printer or card reader. Also, plenty of manufacturers have window drivers in mind, so Windows tablets integrate well with other peripheral devices.
Note that Microsoft Windows is the big brother in the software market. So, the tablet will integrate well with many other points of sales systems. It is also compatible with plenty of inventory management programs and applications.
Therefore, when it comes to remote management solutions, windows feature the ability to access other devices remotely. Therefore, Windows is ahead of Android and iOS.  As such, with a Windows tablet, you do not need additional software for remote management. But this makes it vulnerable to attacks so it may require some proper management.
On the other hand, the Android OS was built from scratch with touchscreen capability in mind. Thus, the operating system comes with touch screen capabilities. But Microsoft incorporates the best desktop and tablet features in the Windows tablet. As a result, its touch experience is not as effective as Android.
Also, Windows tablets feature Elo and Surface Pro, which are popular options for anyone looking for kiosks. However, they are expensive and will push the price of the tablet high.
Android tablets are everywhere. So even with a paltry budget, you can get better options out there. Also, the kiosk-based Android tablets are cheaper than Windows, but they cannot withstand rigorous commercial use.  Besides, they cannot handle resource-intensive tasks and serious processing.
Microsoft's Surface Pros support internet connections, including ethernet. But Android devices lack the support and are incompatible with ethernet dongles.  Also, most of the devices are designed for kiosk use and only feature RJ-45 ethernet, which only allows for wired internet. These features are costly and so they make the android tablet expensive.
You can customize the Android operating system easily. Thus, it allows one to create a unique experience for your brand. But it requires an experienced IT staff or developer. Therefore, it adds some more cost to your business.
Therefore, if the price is the only consideration, the android tablet could be the best option for you. But suppose you are interested in stability and you want to benefit from third-party integration while looking forward to traditional deployment. In that case, the Windows tablet could be the best option for you. So, a combination of factors must come into play when choosing between Android and Windows OS. Your needs and the resources at your disposal should help you decide the better option.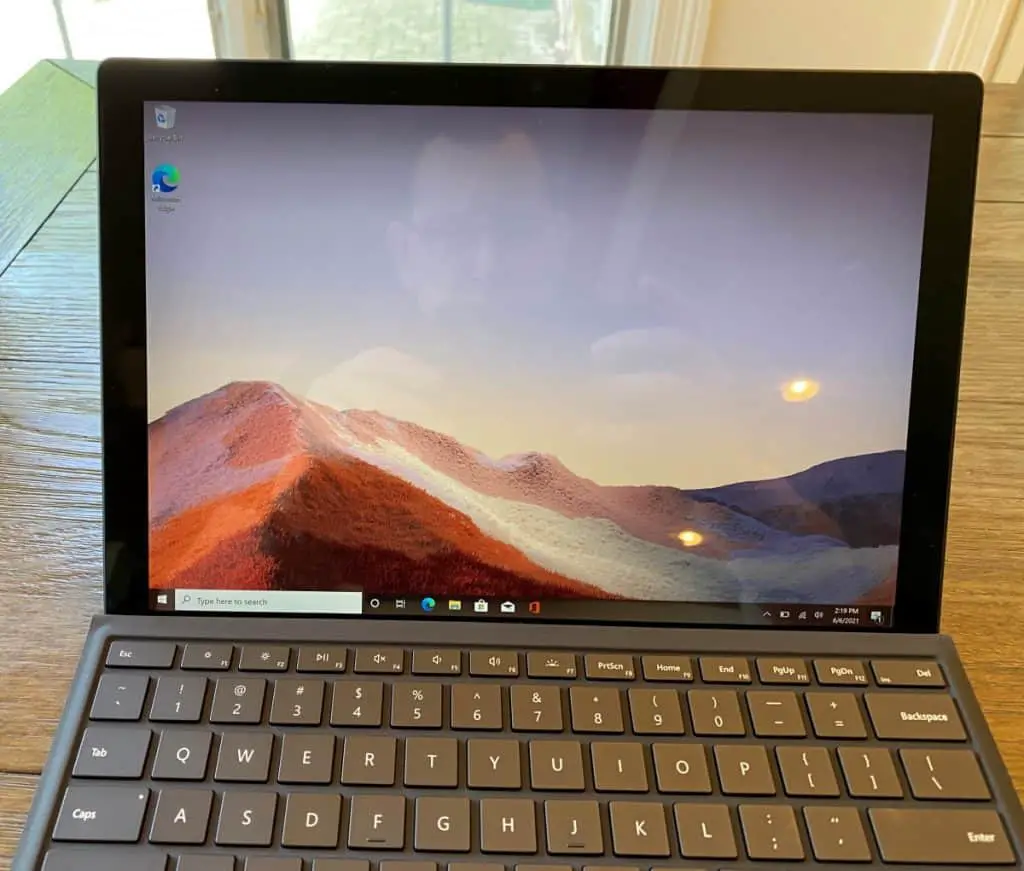 How Do You Choose A Tablet's Operating System?
Before you choose the tablet to buy, the first thing you will need to do is to decide which one of them is your preferred operating system. For any person using a desktop, a Windows-based tablet could offer them the best option. At the same time, anyone who uses a smartphone will find it easier to use an Android-based tablet.
But for now, Windows is the most powerful OS for tablets. It features the latest iteration of all the software consumers enjoy using on PCs.  For instance, the OS has been updated and comes with touchscreen capabilities.
It is for this reason that several companies are in the race to manufacture tablets that are compatible with Windows 10. Microsoft Surface Pro and Samsung Galaxy book are the best choices in the market. They offer outstanding performance and are pricey compared to other available options. But it is an ideal operating system for anyone interested in heavy-duty computing tablets.
But if you are not experienced in the computing world but want something simple and easy to learn, you may consider an Android OS tablet. It is easy to learn and simple to use.  The trouble is that the Android OS designer did not have the needs of a PC in mind. So, it is limited compared to the Windows OS, which is ideal for the desktop.
Also, not all Android apps are formatted so as to run on high-resolution screens. Therefore, they will only look fine when running on smaller Android tablets.  It makes the Android tablet only good for anyone interested in a tablet to use to access the web and email.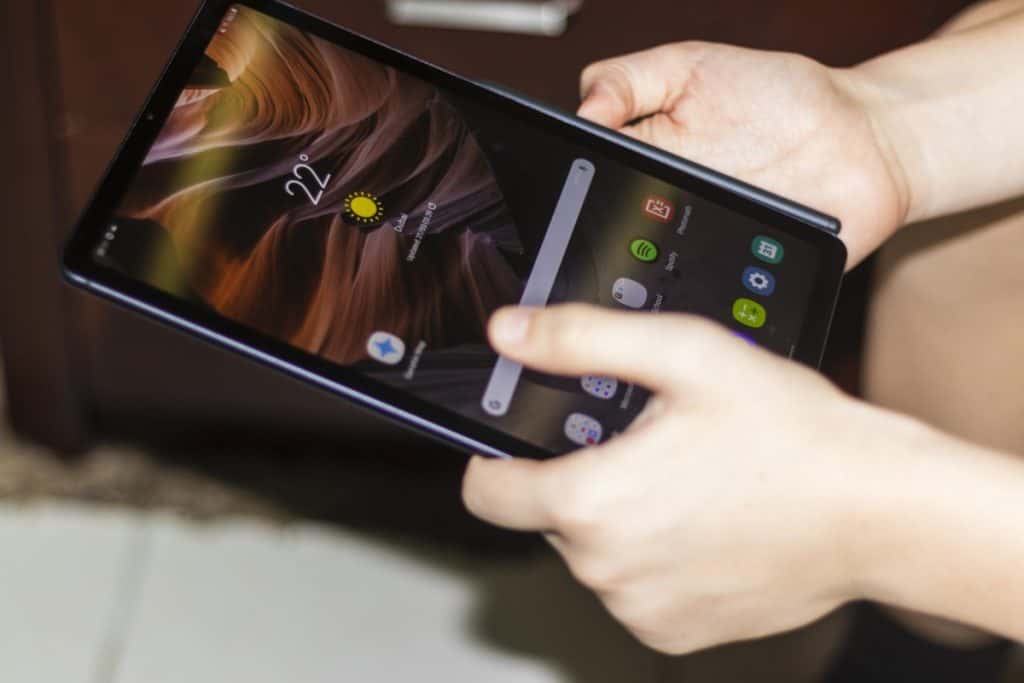 Is It Possible To Buy A Dual Boot Tablet?
Of course, there are plenty of dual OS tablets in the market to choose from. They will allow you to switch from Windows to Android and vice versa at a click of the button. The tablets run on two operating systems, giving you the option to choose an ideal platform to use.
Of course. Switching between the OS is painless, but you will need to reboot the device before selecting an appropriate device. But when on Android, you can move to Windows through the energy panel. But the boot time may be longer because it requires some seconds before the apps are ready for use.
Thus, the dual OS tablet comes with all the attributes you may be looking for in a tablet. It weighs less, and you will hold it in your hand easily. The bodywork is durable, and its design allows you to balance between usage for serious business and recreation.  Lastly, the dual OS tablet features a captivating screen.