Home automation means converting a regular residence into a smart home where various electronic devices operate automatically with the help of communication protocols such as radiofrequency (RF) and WiFi. Whether at home or traveling the world, you can operate and control your home gadgets from your mobile device, laptop, or remote control.
WiFi may be a better option than RF for home automation because it is already integrated into most smart devices. Almost everyone contemplating home automation already has a WiFi access point. While WiFi is a stronger contender, RF-based home automation offers great advantages too.
Each communication protocol has its unique capabilities and characteristics based on varying factors such as power usage, cost, expandability, distance range, and convenience. This article will explore how the two home automation protocols work and list their pros and cons to help you make a safe decision.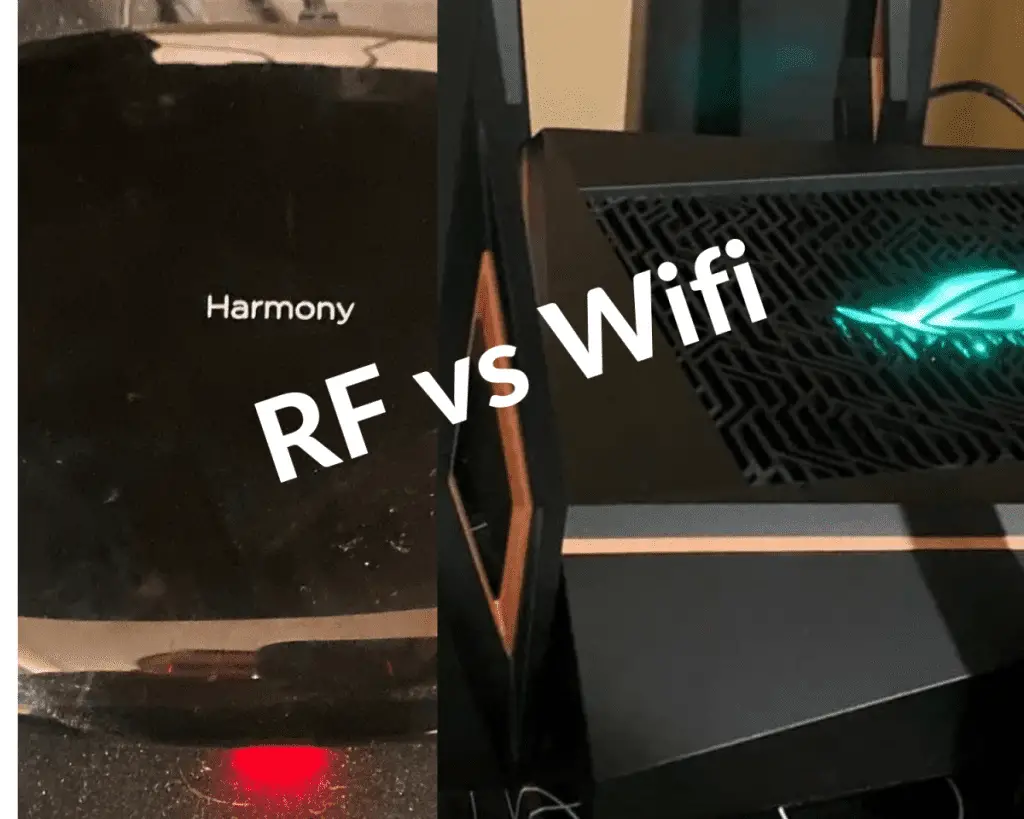 RF vs. WiFi: Pros and Cons
Home automation is the peak of convenience for any house. Choosing between RF or WiFi, on the other hand, can be a little confusing. Don't fret, here's everything you need to know about radiofrequency and WiFi.
RF (Radiofrequency)
Pros
Highly portable and easy to install
Suitable for both indoors and outdoors
Can transmit up to 100 feet (30.48 meters)
Saves more energy and is battery-operated.
Cons
Interference with other devices is possible
Has privacy and security issues
Can lead to body tissue damage and burns
WiFi
Pros
Easy to set up using the operator's installation guide
No additional hardware or hub is needed during set-up
It's ubiquitous (easy to come by)
Tends to be less expensive
Has extendable range
Cons
Prone to interference from surrounding networks or neighboring devices
Consumes more power and drains battery life faster
Can only take a limited number of devices at a time because of router capacity
Comparing RF and WiFi
Now, let's look at some of these pros and cons in more detail.
Power Usage
Whether it's iPhone or Android, your WiFi-enabled applications will consume more energy than RF devices that are usually battery-operated. Z-wave, ZigBee, or Bluetooth Low Energy are better options that will preserve your battery.
Capacity
WiFi has a limited number of smart devices that can be connected to it. You can connect a maximum of 30 devices to a lot of older WiFi routers, and around 250 to newer ones. So, WiFi might not be a great choice if you have many smart switches or smart bulbs.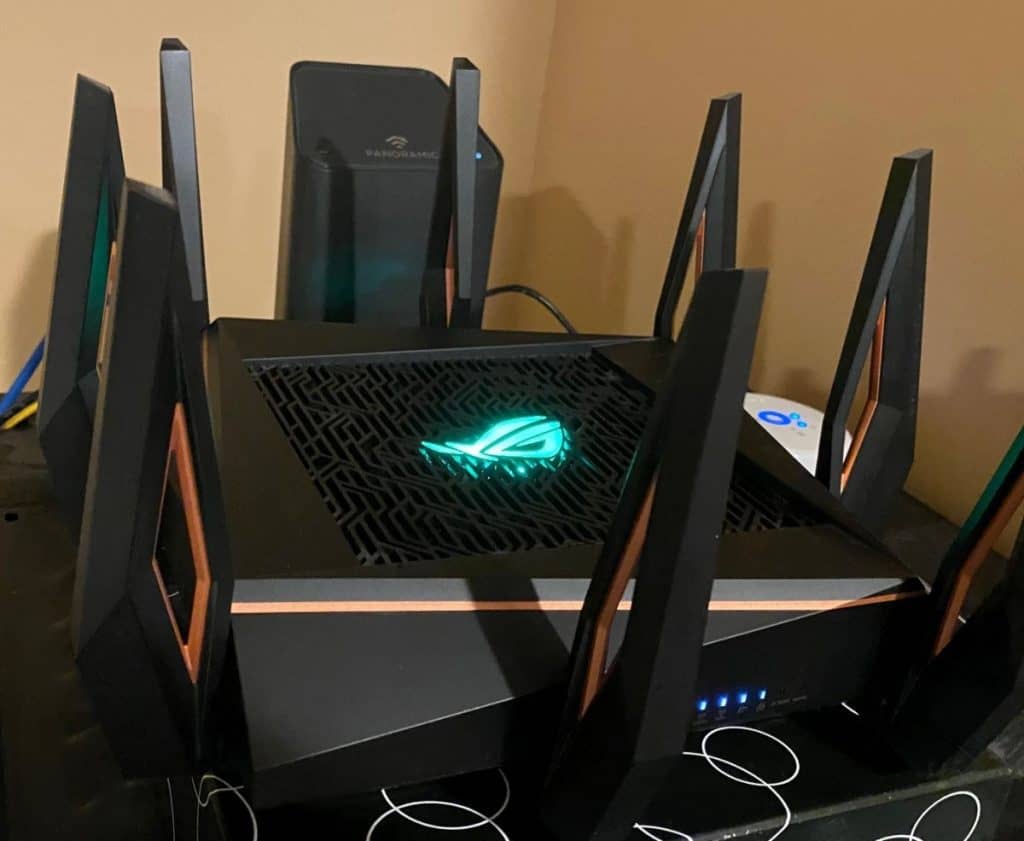 Interference
Just like any radiofrequency transmission, WiFi protocol is also prone to interference with other adjoining devices. Most times, the sources of interference include fluorescent lights, microwave ovens, Bluetooth devices, cordless phones, and other wireless peripherals.
This interference doesn't only slow down your connection speed but also impacts badly on the performance of your WiFi signal.
Convenience
Home automation requires connecting various devices such as lights, monitors, cameras, sensors, switches, etc. Since WiFi is wireless, you can easily connect and access many devices at once. Though RF makes life more convenient, it has a limited range of 100 feet (30.48 m).
Expandability
One of the benefits of using a WiFi protocol is that you can add more IoT appliances without the hassle of adding new wires. It also saves the considerable cost and stress of installing physical cables or wires.
Ease of Use
The wireless nature of RF and WiFi makes it easy to install. You can use the installation manual provided by the operator to install systems and operate them accordingly.
However, those who are not tech-savvy might find it challenging to operate automated devices at first. But it gets easier for everyone with time. Also, the physically challenged and seniors might find RF remote controls like this Flipper Big Button TV Remote for Elderly (available on Amazon.com) more convenient and easier to use than their WiFi counterparts.
Price
It might be costly to set up home automation systems in your house in the beginning. But it's an investment that's worth the money. Plus, it is a lifetime asset that will improve not only your standard of living but also your home's economic value.
However, WiFi-enabled smart devices, like these smart plugs on Amazon, are cheaper compared to their RF counterparts. The reason is that most IoT devices use WiFi.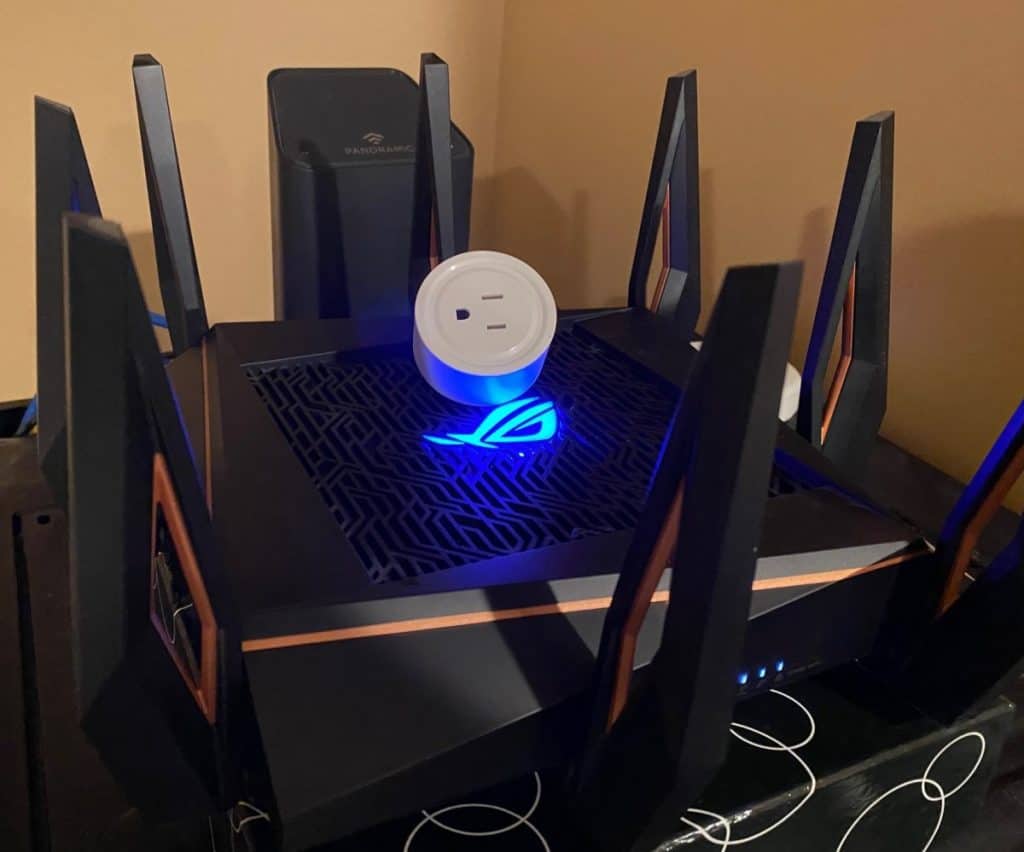 How Radiofrequency Works
You can operate your home appliances from a distance with the help of Radiofrequency modules (transmitter and receiver). The RF remote control issues the power ON/OFF command to the receiver, which picks up the signal and decodes it. Upon the decoding, the microprocessor carries out the order.
These codes represent "commands" such as volume up, power up, or channel down. Radiofrequency remotes can work at distances of 100 feet (30.48 m) or even more. Unlike regular (IR) remotes, you don't need to aim an RF remote control at the controlled device. From car-alarm fobs to radio-controlled toys, radiofrequency makes it easier to control things from a distance.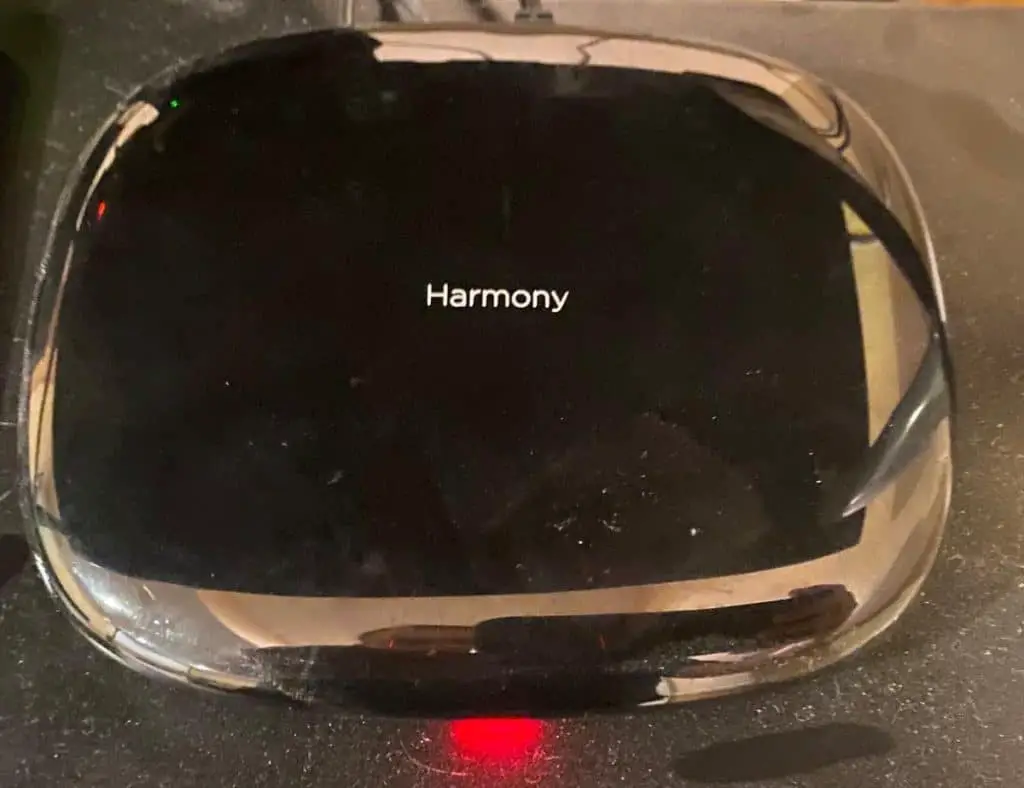 How WiFi Works
This widely-known protocol is the easiest to set up. The reason is that virtually every person considering setting up home automation already has a WiFi router or WiFi access point. WiFi is even easy to come by in places like hotels during your trips.
A WiFi-based home automation system is executed either through a voice assistant or a mobile app.
Voice Assistant
This technique enables you to use your voice to operate your automated appliances, whether it's a door with a security system or a timer on a smart speaker. Alexa, Siri, and Google Assistant work with most IoT devices.
Alexa is incorporated into most smart devices from companies like Ring Alarm, Vivint, and SimpliSafe.
Although Alexa devices like this Echo Dot (4th Gen, 2020 release) (available on Amazon.com) have more skills or actions than the other two voice assistants, Google Assistant is said to be the most excellent option for answering and understanding queries accurately.
Mobile Application
Whether opening the garage door or turning off outdoor lights, mobile applications enable you to operate your devices without physical movement.
On smart mobile apps, you can also create scenes, set schedules, connect groups of IoT devices, and customize specific device functions like setting your living room light to have a particular color.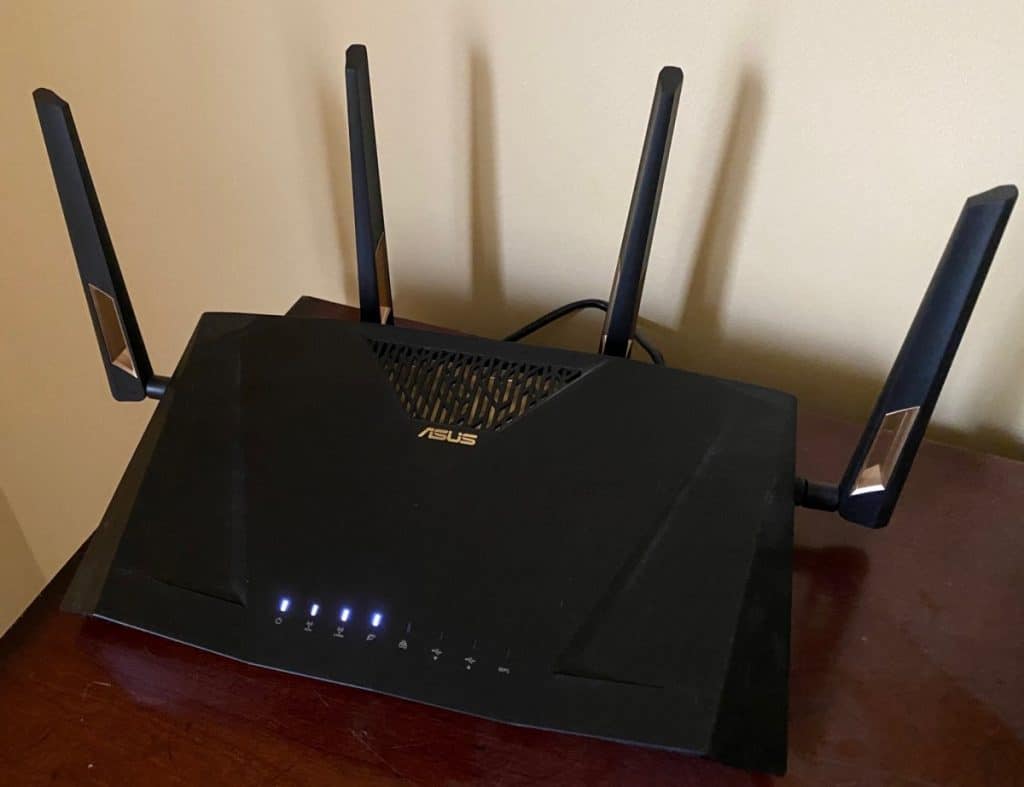 WiFi-based home automation system has the potential to control the following gadgets:
Door locks
HVAC systems
Security systems
Window shutdown
Lights
WiFi protocol via mobile apps or voice assistants can also monitor and check the following components in your smart home:
Motion detection
Door status
Video monitoring
Humidity and temperature
Smoke and fire detection
Final Thoughts
Both RF and WiFi smart home technologies make life and task executions easier and more convenient. The two methods offer various features, pricing, functionality, and value, depending on the needs of different devices and applications.
However, a WiFi-based home automation system is a better option for convenience, more extensive distance range, expandability, and ease of installation.