Much like laptops, you can use tablets for most of your computational needs except when it comes to connecting to other devices. Fortunately, most printer manufacturers have embraced and incorporated wireless connectivity into many of their products. As a result, tablet users can seamlessly print photos, files, and pretty much anything they like.
The best overall printer for tablets is the Canon PIXMA TR150 Wireless Mobile Printer. This device offers seamless wireless connectivity that enables users to print whatever they need. However, the criteria for discerning the best printer may vary with different users.
Printing is no longer limited to laptops and computers alone. With smartphone technology, an option that is becoming popular is printing via a tablet. In turn, photographers, students, business travelers, and those that spend their lives constantly on the go can very much print their essential documents without the need of accessing their PC. Regardless of the type of tablet you have, all of these printers can easily work with your device to maximum satisfaction. Here are some state-of-the-art printers for tablet owners who could use the wireless connectivity.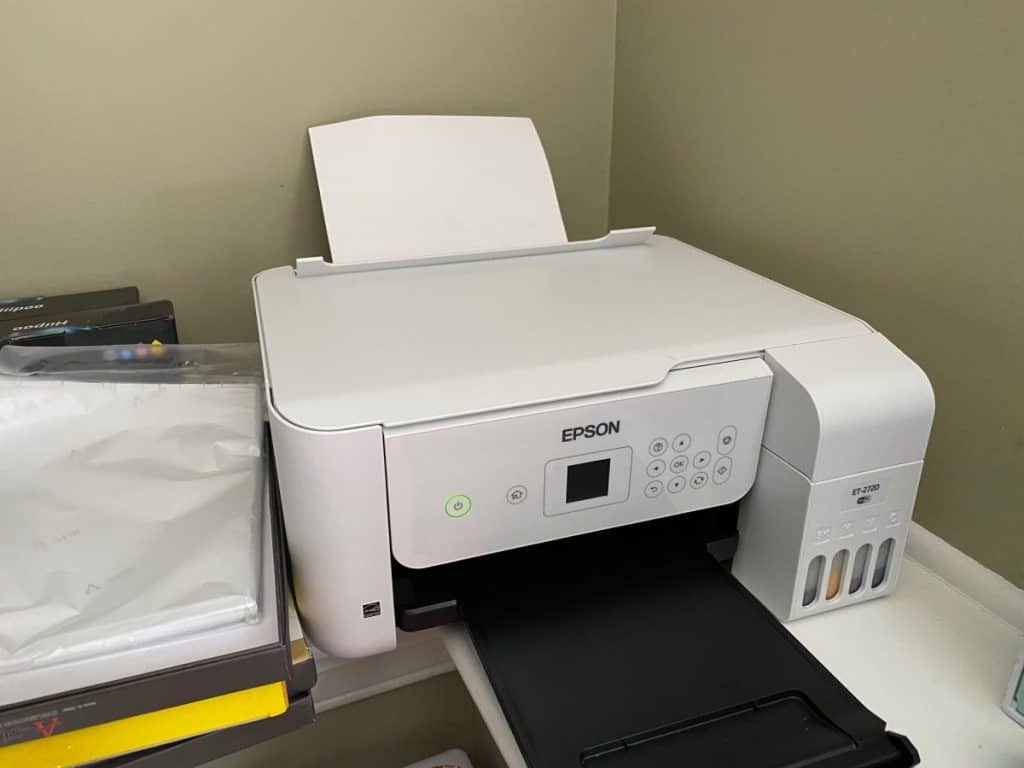 What Printers Are The Best For Tablets
Nowadays, everyone seeks to achieve flexibility as much as they can. Similarly, print technology has evolved into a digital platform, thus making it a better option for everyone. As a result, achieving the most from your printer, regardless of one's location, is a decisive step to realizing increased productivity.
Canon PIXMA TR150 Wireless Printer
With its no-frills approach that enables printing even when on the go, the Canon PIXMA TR150 allows tablet users to easily print from anywhere. This printer works well with morphia, AirPrint, and the Canon print application, regardless of your device type. Additionally, it is one of the most affordable mobile printers in the market, featuring a slim profile of 2.5" (Height) by 12.7(Width) by 7.3" (Length) inches. 
Moreover, it bears a minimum weight of about five pounds, making it easy to carry when moving about. This Canon model comes with an optional rechargeable battery, thus offering full mobility. Once fully charged, the printer can print about 330 pages without the need to recharge. In addition to the above specifications, the printer also features an anti-theft lock, ensuring that it remains secure even when it is out of sight.
 A significant downside to purchasing this printer for your tablet is that it comes with a small ink cartridge. As such, it requires frequent refilling. Additionally, the original brand name ink is a little bit expensive, but you can save your hard-earned money using a low-cost compatible Canon TR150 cartridge. Luckily, such compatible cartridges offer the same printing quality at a much lower cost.
HP Officejet 250 Mobile Printer
HP's Officejet 250 Mobile printer is one of the best business-grade printers for those seeking a reliable printing device. It is an all-in-one printer that features a scanner and copier technology that delivers everything you need, even when on the go. Similar to the Canon TR150 printer, this one comes with a compatible rechargeable battery and features a unique Liquid Crystal Display that offers an intuitive, user-friendly interface compared to traditional printers. Primarily designed for tablets and other Android devices, the HP Officejet 250 Mobile printer has for a long time been a favorite for many. However, unlike most other printers, it tends to be heavier, probably due to the add-on scanner technology. Fortunately, with both its standard and high yield HP Officejet 250 ink cartridges, the printer allows for large-scale printing even with a single cartridge.
Epson Workforce WF-110 Wireless Mobile Printer
The third-best printer for tablets in this list is the Epson Workforce WF-110 wireless printer. With a 12.2 (H) by 6.4 (W) by 2.4 (D) inches dimension, this device is arguably among the lightest and smallest wireless mobile printers in the market. In addition, it features most of the things you need for a mobile home office. This includes wireless functionality, an easy-to-use control panel, and a small paper tray that can accommodate up to twenty letter-sized paper sheets, five sheets of photo paper, or one envelope.
The printer also features a built-in rechargeable battery that you can charge via either USB or AC. Although replacing its cartridge can be a bit out-of-pocket budget, I recommend this printer to professionals seeking business-grade prints. It utilizes Epson 215 ink cartridges that come in black and color. Unfortunately, this printer doesn't feature high yield size series of cartridges.
Canon Selphy CP1300 Wireless Printer
With the Canon CP1300 Wireless compact mobile printer, photographers on the go can bring a dark room with them whenever they want. In recent years, manufacturers have developed mobile photo printers using a new state-of-the-art ink technology that allows for more compact printing.
This printer uses a four-pass thermal dye procedure redolent to the pharmacy photo printer. As a result, you can achieve more compact and on-the-go printing when using a tablet or Android smartphone. In addition to being affordable, the Canon Selphy printer is lightweight and allows for a wireless connection to your tablet.
HP LaserJet Pro M15w
Dubbed the smallest and perhaps best mobile office laser printer by many, the HP LaserJet Pro M15W is inarguably the best option for offices in need of a compact laser printer. But, regardless of its compact size, you'll appreciate the efficiency offered by this machine.
Typically used for occasional printing, this printer delivers reliable black ad white prints whenever you need them. Fortunately, for this printer, you achieve high functionality without having to spend heavily on the multifunction features that come with larger laser printers.
Also, compatible with an HP smart app for tablets, this printer allows you to keep an eye on the toner levels of the HP 48A cartridge, which can print up to 1000 pages. Lastly, for LD Products, you only have to part with about $32.99 for a low-cost compatible cartridge.
How To Access A Printer From Your Tablet
Your new tablet is a sleek and thin computing machine but lacks some essential features of a computer. This includes the ability to connect to printers. However, installing an application that supports printing can easily access a printer from your tablet. Moreover, you are free to install a printer application that matches the model of your printer. For instance, you can download and install the HP ePrint app for increased convenience if you are using an HP printer.
 Alternatively, you can install an application that prints directly to your printer via WIFI or Bluetooth connection regardless of your model. One such app that offers this functionality is the PrinterShare application. Lastly, you can select an application such as Cloud Print, which connects directly to the Google Cloud Print Service.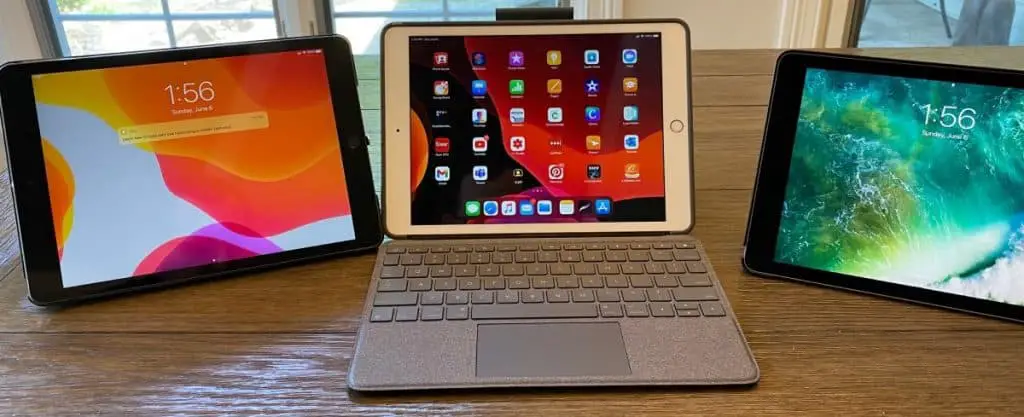 Here are some fundamental steps to follow when seeking to connect your Android tablet to a printer.
Step 1
Turn on your Android tablet and go to the application launcher. On the Market icon, tap and select the magnifying glass symbol to launch the search tool. Next, you can type the name of the printing application you wish to use and press enter to start the download. Some favorite options include PrinterShare, HP ePrint, and Cloud Print. After accepting the "Accept and install" prompt, The download should begin immediately, especially for free applications. After successful installation, click "Open," and this will launch the application successfully.
Step 2
The second major step entails setting up your printer to work with your tablet app. For example, if you installed the Google Cloud printer app, you would have to configure your printer to connect to your Google Account. On the other hand, if you are operating the printer through your home WIFI network, you can easily share the printer in Windows.
 To do so, click on "Start," and on the search bar, use your keyboard to type the word "printer" and press Enter. Next, select "Properties" by right-clicking on your printer. Finally, click the "Sharing" tab, and ensure to mark the check box that says "Share this printer" to allow you to share the device. Click "OK" to complete this step.
Step 3
Link the application to your printer. However, if you had installed the Google Cloud printer application, feed in your Google Account details, and the printer will be ready for use. However, if your application requires you to connect to your home network, connect the tablet to the WIFI network you had earlier shared with your printer.
For a one-piece connection, I recommend that you enable the auto-discovery feature in the application. But if your app does not have the auto-discovery feature, another option is to manually enter the IP address of your printer. The Ip address should be similar to your computer's if you connected the printer to a computer.
However, if you are using a network-enabled printer, you'll have to consult the user's manual that came with the product to understand how to print a configuration page from the printer. Most likely, the Ip address will be on the configuration page.
Printing is simple on an Android tablet. All you have to do is tap the menu in your open file or document and select the "Print" option. However, this will only work if you connect both your tablet and printer to the same network.
After selecting Print, choose the "Select Printer" option then "All Printers." This will take you to the "Add Printer" menu, which prompts your device to scan your wi-fi networks in search of your printer.
Can You Print With A USB OTG Cable?
Most HP printers allow users to print from their Android tablet using a connected OTG (On The Go) cable. However, since both iOS and Windows devices do not support printing using a USB OTG cable, this document is suitable for Android tablets and smartphones alone.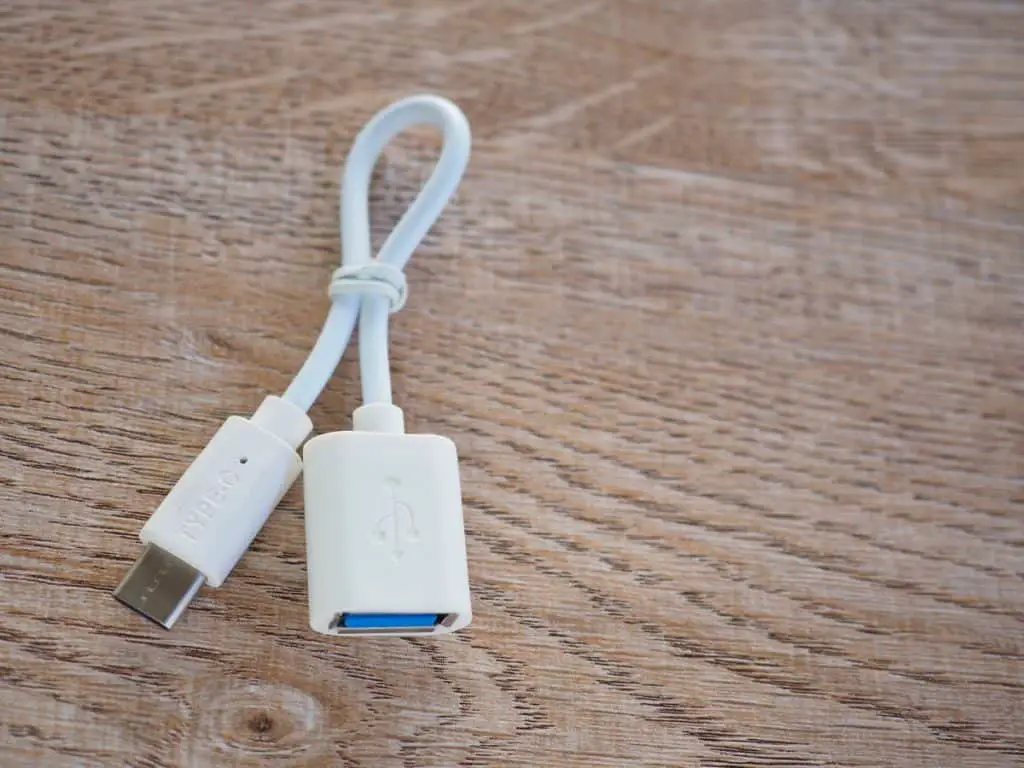 Check The Requirements
Before you try printing via an OTG cable, ensure that your printer and tablet meet the following minimum requirements.
Set Up The Printer Hardware
Check whether your printer supports printing with a USB On-The-Go cable connection. Although most HP printers support this functionality, some do not meet this requirement.
Your tablet should be of Android 4.0 or later and should support OTG connection. You can consult with your product manufacturer to determine if your tablet supports printing using an OTG cable.
Check whether the HP Printer Service Plugin has been successfully installed on your Android tablet. If not, you can follow the HP Print Service Plugin instructions to install it from the Play Store.
Ensure that you have a USB OTG cable and USB cable. A typical OTG cable features a micro-USB connector on one end and a USB port on the other.
Connect Your Tablet To The Printer Using The USB OTG Cable
After powering your printer, you can connect the end of a free USB cable to the free USB port on the back of the printer. Also, connect the other end of the cable into the USB port available on the OTG cable.
The next step involves plugging the micro-USB connector on the end of the OTG cable into the micro-USB port available on your tablet device. An HP Print Service window should now display on your tablet. When prompted, confirm by tapping OK to activate the Print Service plugin. Afterward, your tablet will be good to go, and you can start printing via the USB OTG connection.
Print From Your Android Tablet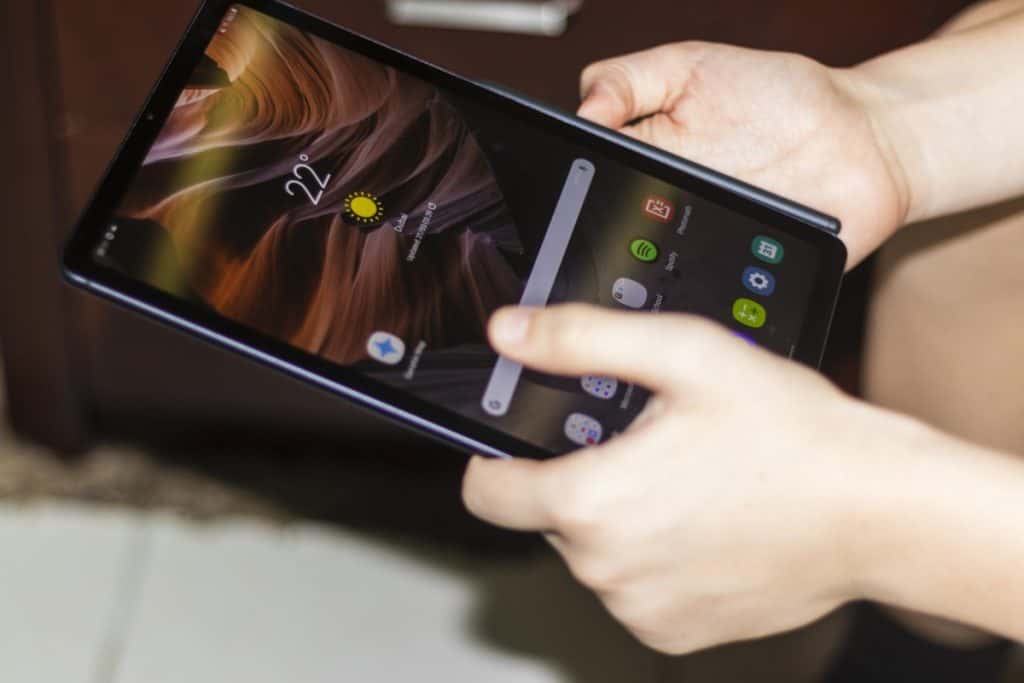 Finally, having made a successful connection, you can start printing your documents, emails, webpages, or photos from your Android tablet via the OTG cable connection.
In this technological error, mobility and accessibility have proved to be a crucial part of our lives. The ability to carry with us anything of importance has opened a plethora of opportunities for people all over the world.
For example, with mobile printers, salespeople enjoy the boon of not worrying about going through the hassle of providing receipts or invoices at unsuitable locations or times. As a result, experts believe that they are likely to soon experience booming growth. Also, with portability, mobility, and compatibility becoming a necessary feature in almost all electronic gadgets, mobile printers have recently become a highly growing sector.